When it comes to sexual pleasure, there are numerous ways to explore and experiment. One such area that has seen tremendous growth and innovation in recent years is the use of blowjob toys.
These toys have become increasingly popular among both men and women and offer a range of exciting experiences. In this article, we will explore everything you should know about BJ toys, including their types, how to use them, and the benefits of incorporating them into your sex life.
What are Blowjob Toys?
A blow job toy is a type of sex toy designed to mimic the sensation of receiving oral sex. These toys typically consist of a sleeve or tunnel made of soft, flexible material shaped and textured to simulate the feeling of a mouth and tongue.
Some blow job toys may also include vibration or suction features to enhance the experience. They are often used by individuals or couples as a form of solo or partnered sexual activity.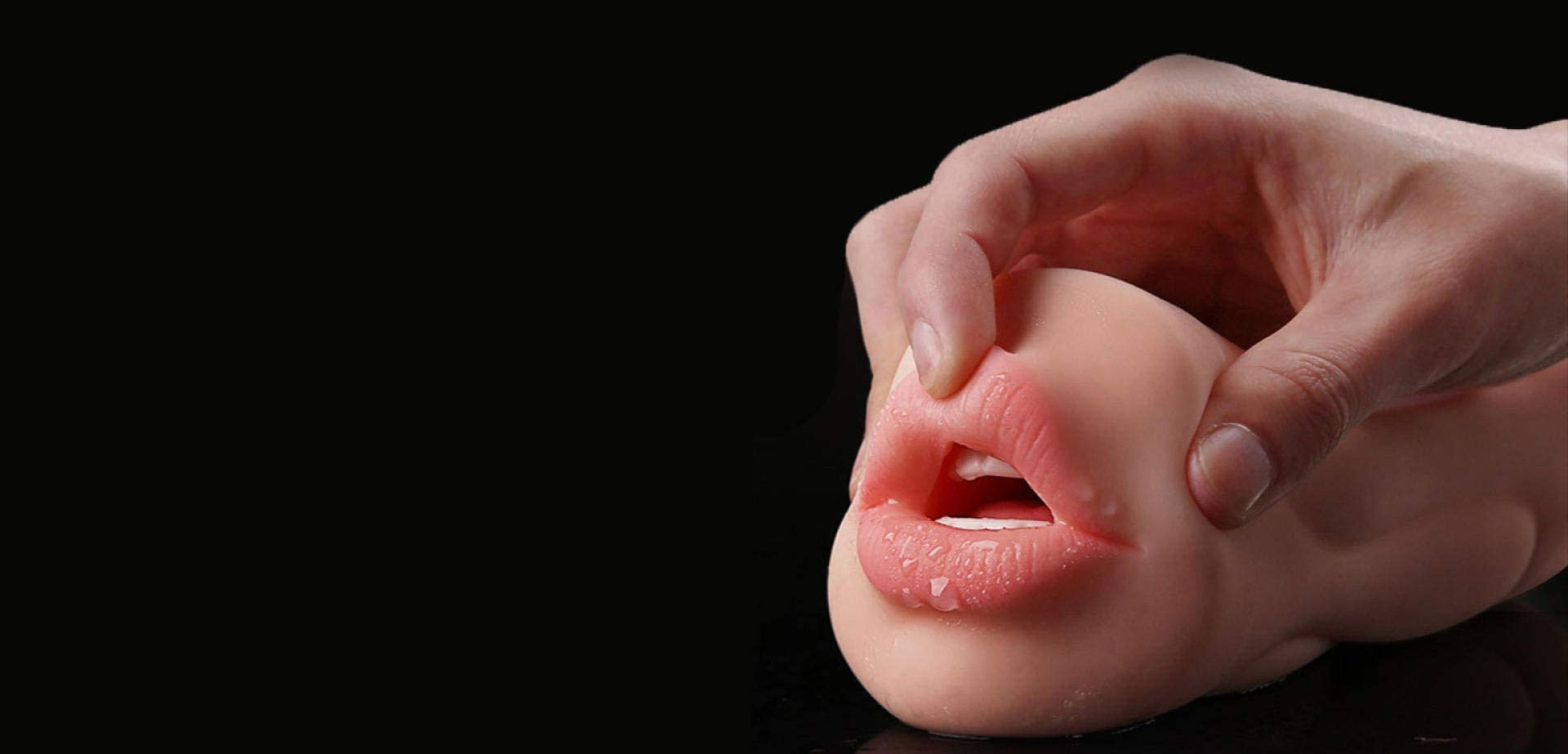 How Do Blowjob Toys Work?
With the development of technology, the variety of BJ toys has become diverse. Depending on the type of BJ toy you choose, technology differences exist.
The most widespread BJ toys are handheld devices where you control both the speed and the intensity, and your pleasure comes from your hands.
They usually have either a pair of sexy lips or a small hole, the other end of which is usually closed. This creates a vacuum effect and gives you the ultimate sucking sensation.
Another type of BJ toy has a built-in bullet vibrator with multiple vibration settings to enrich your options, giving you speed and stimulation that your hands can't reach, providing dizzying pleasure.
Blowjob Sleeves:
Looking for a way to satisfy your desires without the hassle of finding a partner? Look no further than the perfect blow job simulator. This device is designed to provide an experience that feels like an eager young lady is eagerly sucking and swallowing your cock with her mouth.
And with its affordable price, this excellent creation fits the bill perfectly for those seeking a cheap blow job machine
Automated Blowjob Machines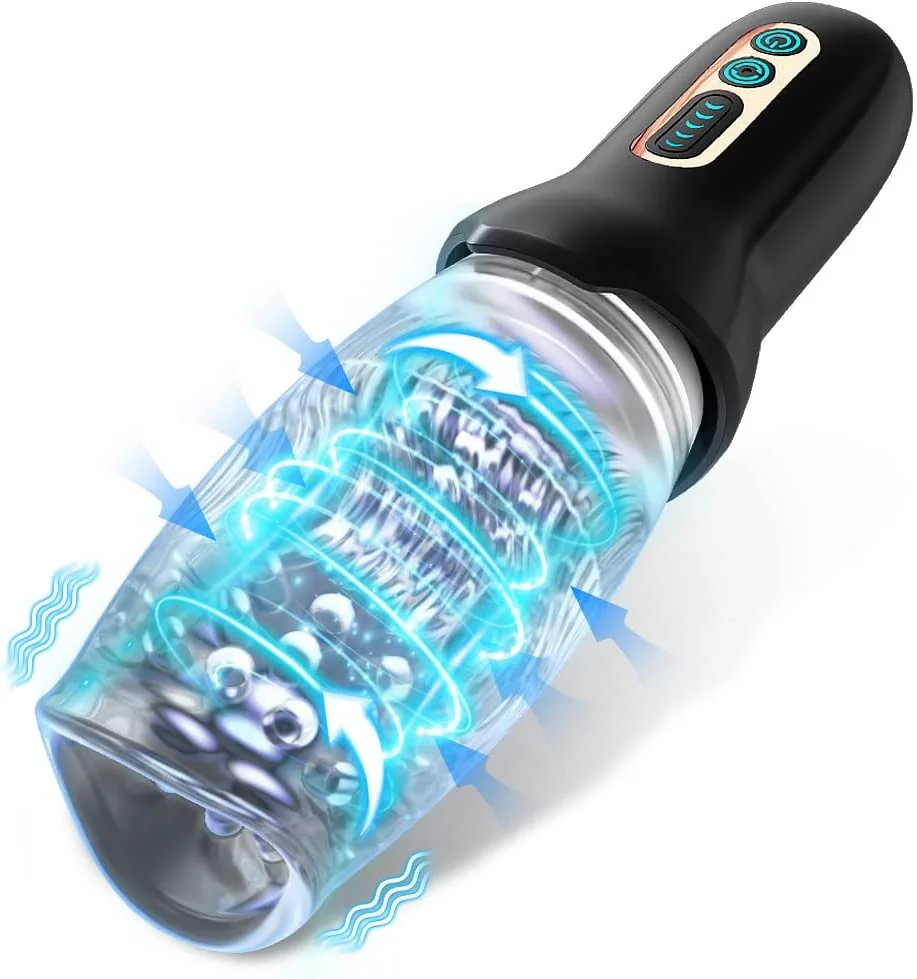 These devices take things to the next level, providing a hands-free experience that simulates the sensation of oral sex with advanced technology. Some even come equipped with remote controls and customizable settings.
Blowjob Strokers
Are you looking for a discreet sex toy that doesn't look too realistic? Blowjob Strokers may be just what you need. This non-phallic sex toy is perfect for men who feel uncomfortable using a sex toy that looks too much like the real thing.
Similar to a Fleshlight, Is a self-contained unit that can provide a variety of sensations.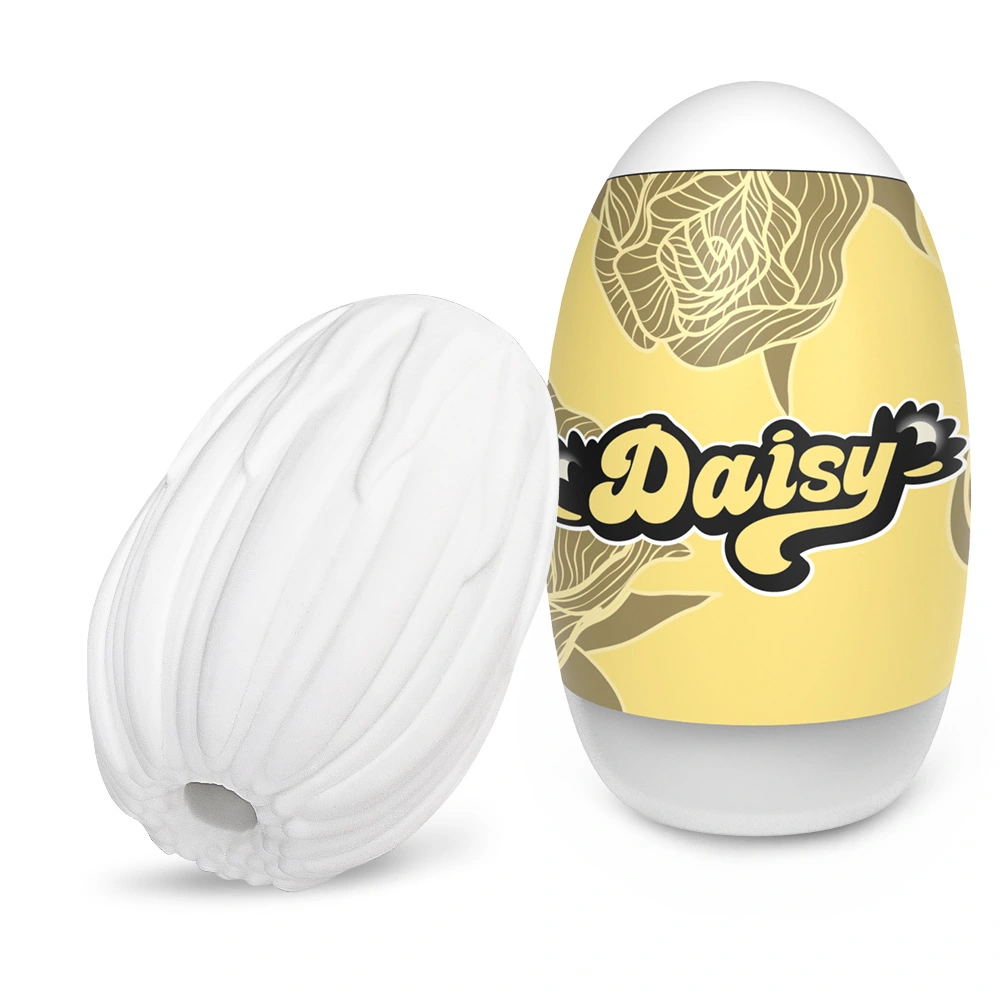 Why Does a Man Need Blowjob Toys?
Masturbation is a natural and healthy part of sexual exploration, and owning a male masturbator can enhance the experience.
Contrary to popular belief, masturbation has been found to have numerous mental and physical benefits. Here are some of the surprising benefits of owning a blowjob toy.
Performance Anxiety-Free Experience
With a toy, you don't have to worry about your performance in bed. It's a safe and anxiety-free kind of sexual experience that can help you relax and enjoy yourself.
Stress and Tension Relief
Masturbation with a male masturbator can help you relieve stress and tension. It's a great way to please yourself and, at the same time, reduce anxiety and stress in your body.
Improved Mood
Masturbation, including with a male masturbator, can help alleviate some symptoms of depression. While it won't cure depression completely, it can help improve your mood and bring about a sense of tranquility for a period of time afterward.
Better Sex and Self-Discovery
Using a blowjob toy can help you achieve intense orgasms after a successful training period. This can help you better understand your body and what works for you sexually.
It can also help you recreate those feelings with your partner during intimacy, resulting in better sex.
Sexual Awareness
Using a masturbator can help you connect with your body sexually and increase your sexual awareness. You can discover what feels good and what doesn't, helping you communicate your desires and preferences to your partner.
How to Choose Blowjob Toys?
When it comes to blowjob toys, there are many options on the market, making it difficult to choose the perfect one for you.
Choosing the right one depends on various factors, including material, size, and price. In this guide, we'll walk you through everything you need to know to choose the best toy for you.
Size Matters
Choosing the right size is essential when selecting a blowjob toy. You'll want to ensure that the toy is comfortable and easy to use. It's best to start with a small size and work your way up if you're a beginner.
Medium to large sizes are ideal for those with more experience. So, before purchasing a hands-free masturbator, take a moment to consider the size that will be most comfortable for you.
Material Makes a Difference
The material of the blowjob toy is another important factor to consider. The most commonly used materials for hands-free masturbators are silicone and TPE.
However, silicone is the preferred material because it's body-safe, nonporous, and durable. It's also easy to clean and maintain. TPE is a good alternative to silicone, but it's not as durable and can be porous, which means it may not be as easy to clean.
Price
The cost of a hands-free masturbator can vary significantly. It's important to choose one that fits within your budget.
Some hands-free masturbators can be expensive, but they may come with additional features, such as vibration or heating elements.
If you're on a tight budget, you can still find an excellent hands-free masturbator without breaking the bank.
If you don't want to buy one, you can make you own blowjob toy!
Are you tired of spending money on sex toys or waiting for someone else to provide oral pleasure?
With a little creativity and resourcefulness, you can make a homemade sex toy for men that will deliver the same sensations as a blowjob.
Tips for Using Blowjob Toys.
1. Lube
Using lubricant with your toy can enhance your sexual experience and prevent discomfort or injury. However, it's important to know how to apply it properly to ensure maximum effectiveness and safety.
Here are some tips on how to use lubricant with your masturbator:
Spread Inside the Hole
Before using your blowjob toy, you need to lubricate the inside of the hole completely. This can be difficult to do by hand, so it's best to use a pump-type bottle or lubricant applicator to inject the lube deep inside.
Lubricant applicators are easy to use and widely available in the market. Simply insert the tip of the applicator into the hole and squeeze the bottle to release the lube.
Spread Outside the Hole
In addition to lubricating the inside of the hole, you also need to lubricate the opening of the masturbator and external vaginal walls if your toy has them.
This will help provide a more realistic sensation and prevent any discomfort or chafing. Apply a generous amount of lube to the opening and walls of the toy and spread it evenly with your fingers.
Spread Over the Penis
When using a toy, men typically stroke their penis up and down repeatedly to achieve orgasm. This can cause friction and dryness, which can lead to discomfort and even injury.
To prevent this, apply enough lubricant over the entire penis, from the testicles to the glans. This will provide a smooth and comfortable sensation and allow you to stroke for a longer time without any harm.
To apply the lubricant over the penis, take a few drops of lube in the palm of your hand and gently spread it over the entire penis in a circular motion.
This will ensure that the lube is evenly distributed and provide a more pleasurable experience.
2. Clean.
How to Clean Your Blowjob Toys. for a Safe and Hygienic Experience Keeping your masturbator clean is not only important for your health, but also for the longevity of your toy. A dirty toy can harbor harmful bacteria and viruses, which can lead to infections and illnesses. Therefore, it's crucial to know how to clean your toy properly to ensure a safe and enjoyable experience every time.
Use Warm Water and Soap
The first and most important step to cleaning your masturbator is to use warm water and soap. This will help remove any bodily fluids, lubricants, or other debris that may have accumulated on the surface of the toy.
Simply rinse the toy under warm water, apply a generous amount of soap, and gently scrub the surface with your hands or a soft-bristled brush. Be sure to clean all the nooks and crannies, including the internal tunnel if your toy has one.
Use an Anti-Bacterial Sex Toy Cleaner
In addition to warm water and soap, you can also use an anti-bacterial sex toy cleaner to disinfect your toy. These cleaners are specially formulated to kill bacteria and viruses, which can help prevent infections and keep your toy in top condition.
However, make sure to choose a cleaner that is safe for use on your toy's material and human skin. You can also check the label for any warnings or precautions before using it.
Check for Any Damage After cleaning your masturbator
it's important to inspect it for any damage or wear and tear. Look for any cuts, tears, or punctures in the material, as these can provide a breeding ground for bacteria and other harmful organisms.
If you notice any damage, it's best to either clean the affected area thoroughly or replace the toy altogether. This will help prevent any potential health hazards and ensure a safe and pleasurable experience.
3. Talk to your partner
According to sex expert Eleanor, communication is crucial when it comes to incorporating sex toys into your sexual experiences with your partner. Research has shown that couples who openly discuss their sex lives have more satisfying sexual experiences overall.
If you are interested in introducing sex toys into your partnered sex life, it is essential to have a conversation with your partner beforehand.
This conversation can be a natural and organic one. You can start by mentioning that you recently read an article about how sex toys can enhance pleasure and that it piqued your interest.
Alternatively, you could ask your partner if they have ever used a sex toy before and if they would like to try it with you.
Remember that communication is key, and it is essential to have an open and honest conversation with your partner about your desires and boundaries.
By doing so, you can explore new sexual experiences together and enhance your pleasure in the bedroom.
Conclusion
Blowjob toys can be a great way to enhance sexual pleasure and provide a more satisfying experience. When choosing a toy, consider factors such as material, size and shape, features, and price.
Proper maintenance and cleaning are essential to ensuring the longevity and safety of the toy. When introducing a blowjob toy into your sex life, communicate openly with your partner and work together to choose a toy that enhances your sexual pleasure.