Description
Introducing the Galaku Touch In (Desert Yellow), a revolutionary adult sex toy designed for men. This innovative masturbator offers a stimulating and pleasurable experience like no other. With its advanced features and realistic design, it is sure to bring you immense satisfaction.
Size
The Galaku Touch In features a compact size of 70*180mm, making it convenient and easy to handle. It is made from high-quality materials such as ABS, PETG, and TPE, ensuring durability and a comfortable feel. With a working time of 1 hour and a charging time of 2 hours, this masturbator is ready to provide you with extended pleasure sessions. It has a built-in rechargeable battery with a power capacity of 300mAh, and you can conveniently charge it using the included USB cable.
Different vibration modes
Featuring 20 different vibration modes, the Galaku Touch In offers a wide range of sensations to suit your preferences. Whether you enjoy gentle vibrations or intense pulsations, this masturbator has got you covered. The Galaku Touch In boasts a realistic vagina design, allowing you to experience the sensation of penetration and lifelike pleasure. It also offers five different types of vagina textures, providing variety and enhancing your stimulation. One unique feature of this product is the gradient training option. With this mode, you can gradually increase the intensity of the vibrations, allowing you to explore different levels of pleasure and gradually build up to more intense sensations.
How to clean the Galaku Touch in
To ensure hygiene and longevity, it is recommended to clean the Galaku Touch In after each use. You can easily clean it with warm soapy water or a toy cleaner recommended by a reputable retailer. Experience the ultimate pleasure with the Galaku Touch In (Desert Yellow). It combines innovative technology, realistic design, and customizable settings to deliver an unforgettable experience for male pleasure.
As sex toy owners, you are responsible for your sex toys. Besides enjoying the pleasure of sex toys, cleaning them is also a significant part of owning sex toys. And cleaning has always been a cliché that we emphasize again and again. I'm pretty sure many of our readers have already understood how important it is to clean Pocket Pussy
Fleshlight is renowned for being the leading brand when it comes to pocket pussy sex toys. However, they can be quite expensive, ranging from $70 to $80.
In this article, we will guide you on how to Homemade Pocket Pussy using common household items, eliminating the need for a costly fleshlight. So, let's get started!
Intimacy and sexual pleasure are essential aspects of human nature. With the advancement of technology, various products have been developed to enhance our sexual experiences.
Pocket pussies are one such innovation that aims to provide men with a realistic and satisfying sexual encounter, either as a solo activity or with a partner. So, what is a pocket pussy? Let's talk about that and find out your perfect pocket pussy.
The Fleshlight is a masturbation device designed to simulate the sensations of intercourse with a vagina, mouth, or anus. In this article, we will delve into the intricacies of the Fleshlight, exploring its purpose, appeal, and various features.
One of the key factors contributing to Fleshlight's popularity is its commitment to realism. These toys are crafted to closely resemble different parts of the human body.
What sets Fleshlights apart from other penis toys is the material they use. The patented formula called Super Skin is incredibly soft, squishy, and responsive to body temperature.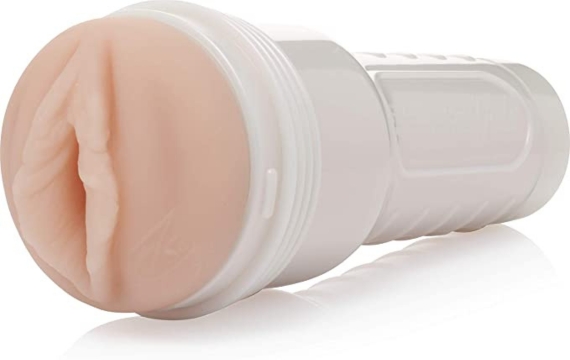 Fleshlight is a brand name, but just like UGG, it has become synonymous with the male sex cup. There are a wide variety of male sex toys on the market today, but Fleshlight is still on the minds of many men. If you're interested in this type of product, don't hesitate to join us. This article will introduce the best 10 Fleshlight products for your reference.
It is a male masturbator with many uneven textures inside, which are used to imitate the vagina or anus to enhance the feeling of masturbation. Inside the Fleshlight is a narrow, hollow tunnel that allows the penis to pass through. The inner sleeve of Fleshlight is made of highly stretchy Superskin material, which can accommodate most sizes of penis.