Lubricants play a significant role in enhancing sexual experiences. If you haven't used one, you're missing out on the numerous benefits they offer. So as a sex product copywriter, I want to help more people to guide through the world of Sex Lube, explaining what they are, why they are important, and what you should look out for when purchasing one.
What is Sex Lube?
Lubricants are products designed to supplement natural moisture and reduce friction during penetrative intercourse. Since ancient Rome and Greece around 350 BC, these products have been used in numerous cultures for centuries.
Olive oil was commonly used as a lubricant during those times. Since then, different substances, such as seaweed-based carrageenan, mashed yams, and clove oil, have been utilized for lubrication purposes.
Things to Look for in a Lubricant
When choosing a lubricant, there are some important factors you should consider. For vaginal sex, it's important to make sure that the pH level of the lubricant matches that of the vagina, which usually ranges between 3.5 to 4.9. While for anal intercourse, the anal pH is around six, necessitating the use of different lubricants.
Additionally, when opting for water-based lubricants, it's essential to check their osmolality (Osmo), which determines the concentration of the product. If the Osmo of the lubricant is higher than that of the vaginal tissue, it may cause dryness and dehydration.
Ideally, vaginal lubricants should have a pH of less than 4.5 and an Osmo of less than 1200 nanograms per milliliter, according to the World Health Organization (WHO).
Ingredients to Avoid in a Lubricant
Some ingredients commonly found in lubricants should be avoided due to potential health risks. Parabens, used as preservatives, have been associated with endocrine disruption and fertility problems. Nonoxynol-9, a spermicide, can harm healthy vaginal bacteria and increase the risk of infections.
Chlorine, another ingredient to avoid, has antibacterial properties that may disrupt the natural balance in the vagina. Benzo, an ingredient used for numbing, can cause numbness and potential irritation. Certain silicone-based lubricants containing Cyclone and Cyclops Cloe have been linked to endocrine disruption and uterine cancer.
Petroleum-based products like Vaseline should not be used for vaginal intercourse as they can disrupt the pH balance and lead to discomfort or infections. It's also important to avoid using lotions, baby oils, or lubricants with undisclosed flavors or fragrances that may cause irritation or contain unsafe ingredients.
Why use lubricants?
Lubricants can be used in all sexual activities, from masturbation to penetration. Women's vaginas can produce natural fluid to lubricate during sex, but the wetness varies from person to person. Some can secret the amount of fluid, while others secret little. So the lubricant can help those who suffer from vaginal dryness because of hormones or diseases reasons provide a better sexual experience.
For anal sex, lubricants are indispensable. Lubes can avoid your anus from suffering from breakage and bleeding cause the anus itself doesn't produce natural lubricant. Furthermore, with the help of lubes, the penetration of the rectum becomes easy.
In addition, using lube can reduce the friction between condoms and the penis, which can protect you from STIs. However, one thing you should pay attention to is that don't use oil-based lubes with latex condoms.
How to pick a lubricant?
If you are a veteran, you must have rich experience to choose lubricants according to different sex toy materials. However, it is a headache for beginners to match lubes to materials. Now buckle up, we will flight into the lubricant world.
First of all, I recommend water-based lubricants for any sensitive skin because their ingredient is clean and does not have too many additives, which will not cause irritation. But it is not absolutely safe since everyone differs from one to another. For this sake, you can test the three types of lubes on one of your wrists or inner thighs. If your skin has no response to them, then just choose the lube that you like.
Water-Based Lubricants
Water-based lubricants are the most popular and readily available options found in drugstores. They are typically less irritating and easily washed off. If you have a sensitive vagina, just choose water-based lube. These lubricants can be safely used with condoms and any type of sex toy.
However, they may require frequent reapplication due to their tendency to evaporate. It's important to choose water-based lubricants without concerning additives.
Silicone-based Lubricants
Silicone-based lubricants are last longer than water-based lubes and not easy to evaporate. You just need to apply a little amount, and it will last a long time. The silicone-based lube is more slippery than water and gets more fun. Also, it is compatible with condoms as well.
However, one point you should be careful of is that lube will damage sex toys, because it will degrade the silicone material.
Oil-based Lubricants
This available lubricant can be got easily. You don't even have to expend your money on purchasing a specialized oil-based lubricant; just simply venture into your kitchen and get some coconut oil or olive oil.
Make sure you are not using petroleum jelly or baby oil or mineral oil, just stick to food grade oil enough. But the cons of oil-based lube are that it will tear latex condoms and stain your sheets which will be difficult to clean. If you use condoms often, this type of lube is not an ideal choice.
How to Apply Lube for Sex
Step 1: Application
To kickstart your sensual journey, start by putting a small amount of lubricating gel on your hand or fingertips. This initial step ensures a smooth and pleasurable experience ahead.
Step 2: External Application
Apply the lubricant to the outer area of your vagina, allowing it to blend with your body's natural lubrication. This seamless fusion of lubricants enhances the intimacy and pleasure during your sexual encounter.
If you desire to make this process even more intimate and erotic, invite your partner to participate by gently spreading the lubricant.
Step 3: Massage
To fully experience the benefits of lubrication, massage the intimate area or request your partner to do it for you. This action helps the lubricant penetrate effectively, preparing you for the ultimate pleasure that lies ahead.
By relaxing and stimulating the area, you set the stage for a fulfilling sexual experience.
7 Best Lubes for Sex
The Best Overall Lube: Sutil Rich
Sutil Rich is water-based lubricant, so it is compatible with all sex toys and condoms. But its consistency is comparable to silicone-based lube, making it slippery and long-lasting enough for long sex and even anal intercourse. Besides, Sutil Rich doesn't contain parabens or irritating glycerin, which won't irritate or cause yeast infection.
Astroglide is a household name, and you can get it everywhere. It is as cheap as you wish and can be used with latex condoms. It's guaranteed to offer the natural feel of bodily fluids, and it acts as a sort of moisturizer for those with vaginal dryness.
However, as we mentioned over again, water-based lube needs to be reapplied often because it is easy to dry out. And this lube contains glycerin, which may cause yeast infections for people who are prone to them.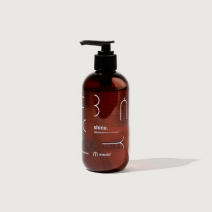 The Maude Shine is a paraben-free silicone lubricant and offers enduring slippery, so you don't need to reapply it again and again. The locking pump-top design allows you to carry it out when traveling. Since silicone-based lube isn't compatible with silicone sex toys, be careful not to use them together.
The Astroglide x Spray 'n Glide uses a spray-on nozzle to save a little mess during application, which is a genius design. You can use it without messing up your hand or sheets, and the lube can be sprayed evenly on the surface of your toy. But due to the spray-on version, you may need to apply more often.
The Sliquid H2O is one of the simplest lubes in the market with just 6 ingredients, so it is great for sensitive skin. It's vegan, non-flavored, non-scented, hypoallergenic, and plays well with all toys and condoms. Does it have any cons? Well, the eventual dry-out is inevitable.
The Unbound Jelly is well-received among many players. It is water-based and contains aloe essence, which can well relieve skin and reduce irritation. But it is small in size and has the common failing of water-based lubricants.
The Best Lube for Monogamous Relationships: Woo Coconut Love Oil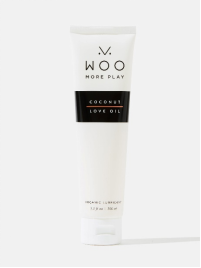 The Coconut Love Oil not only can be applied on sex toys, but is also edible. It contains coconut oil, which is a potent antioxidant, antibacterial, antifungal, and anti-inflammatory. However, coconut oil solidifies easily at room temperature, so you may have to heat it for a bit.
This is a little bit annoying, especially when you are thirsty. And take note that avoids using it with latex condoms.
What Else Can Use for Sex Lube, Homemade It?
Making it at home is an option if you can't wait
Final words
Lubricants are indispensable in sex life. A bottle of suitable lube can help you achieve more pleasure. But when choosing lubes, don't forget to consider the above tips. After reading this article, I hope you can find the most suitable lubricant!
References
@Love #LillianFinance  "How to make Cornstarch Lube – Step by step"