Since rose toy went viral on the internet, the rose has become a favorite in the sex toy industry, receiving many compliments from customers worldwide. However, Male rose sex toys seem to have not picked up this rose shockwave, but this doesn't mean men don't like roses.
Actually, they show more interest in those fantastic sex products.
If you've had enough of your partner nagging about your full drawer of rose toys, take it Male Rose to him.
This sex toy will replace your partner's grumble into a groan. If you are that man who wants to own a rose toy, take this Male Rose – Gawk Gawk 3000 toy into your purchase listing.
What Is a Male Rose Toy?
Just by its name, you might be confused about what exactly the Male Rose is, but when it comes to male masturbator, you must no strange with it.
Male Rose, alias Gawk Gawk 3000 toy, is the upgrade of the traditional male masturbator.
Male Rose masturbator cup abandons the manual mode and adopts an automatic motor so that you can achieve orgasm easily.
Compared to this stroker, the traditional masturbator cups need strong arms to operate them. But our Male Rose has a powerful motor inside, which allows you to use it without effort.
Although the Gawk Gawk 3000 sets the internet on fire, it is still a novelty toy to many customers. So to give you guys a thorough knowledge of this sex toy, we will test and review it in this article.
Anesidora Male Rose Test and Review
In order to give you a better visualization of every detail of the Gawk Gawk 3000 Toy, we have done a series of tests on the packaging, materials, appearance and dimensions, functions, noise, and more.
Package
From the outside of the box, you can see clearly what the Gawk Gawk 3000 toy looks like and the product's main features, which will help you establish a first impression.
Inside the box , securely wrapped in a plastic tray and plastic bag. In addition, there is an instruction booklet in five different languages and a USB charging cable.
Materials
This Gawk Gawk toy is made up of two parts, the masturbator cup and the handle. The masturbator cup is made of the body- safe, transparent silicone and stretchy TPE.
TPE can improve the elasticity of silicone and extends its life. Inside the cup is full of soft particles, which can increase friction to prevent dislodgment and provide more pleasure.
The handle is made of ABS plastic, firm and solid. The buttons are partially surrounded by a ring of gold plastic, adding a touch of nobility to the dull black color.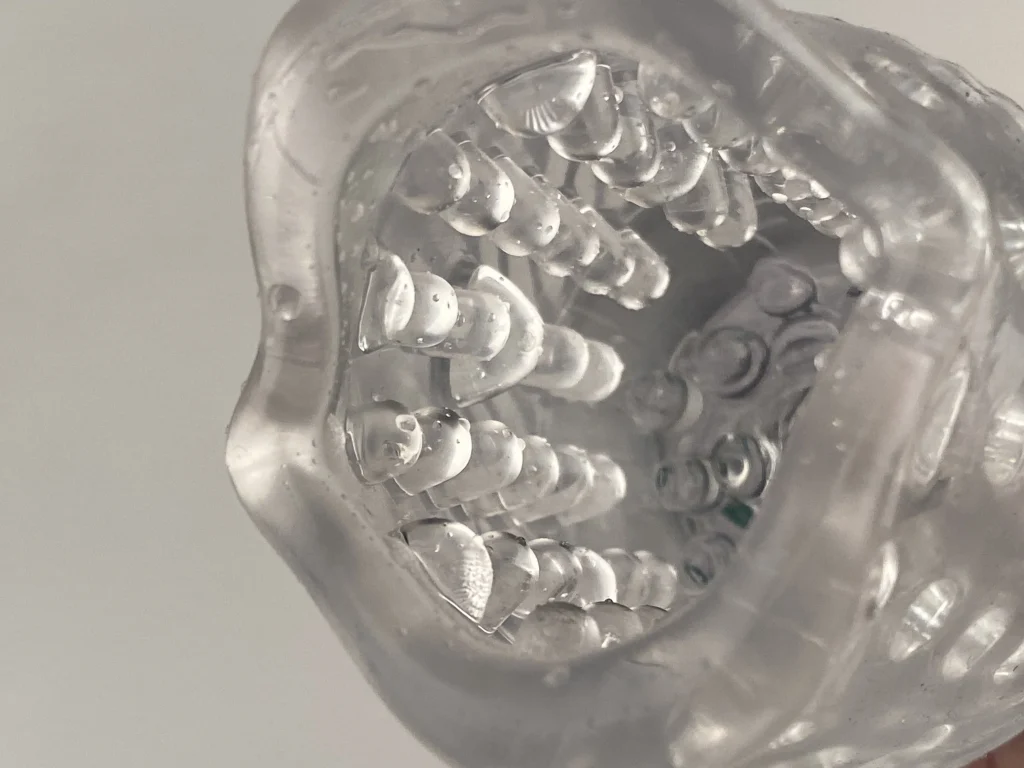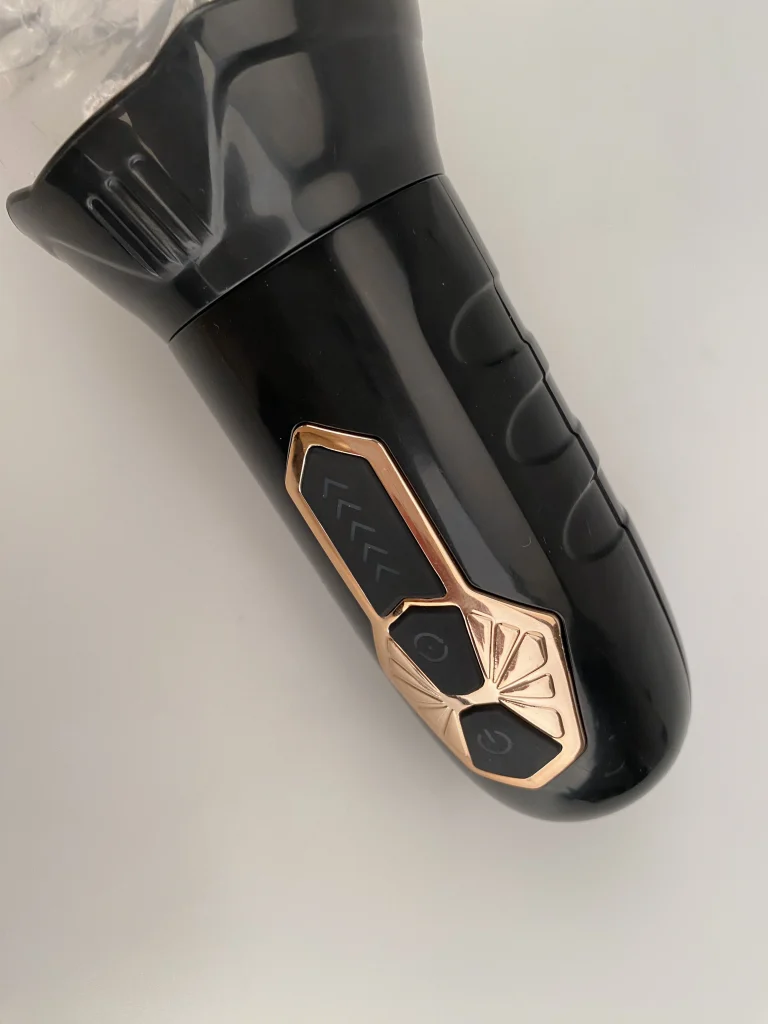 Appearance and Dimensions
The Male Rose resembles a crystal rose and is approximately 230mm long . You can see a small bullet vibrator inside the rose, which is the soul of the Male Rose. The vibration and rotation of the rose cup depend on this vibrator.
The upper part of the silicone cup is nearly 40mm in wide and 80mm in depth. To the soft nature of the silicone, even if you are larger than its size, the cup will accommodate you well, and you won't have to worry about it hurting your dick.
The handle is about 125mm long, and its circumference is 150mm. This size is suitable for most men's hands.
Functions
It has 2 functions and 15 frequencies. The silicone cup vibrates at the base, and there are 10 vibration frequencies that can arouse your glans. In addition, the most important function of the Male Rose is rotation.
Gawk Gawk has 5 different speed rotation modes, and every time you increase a gear, your pleasure will increase geometrically. The silicone cup can fit perfectly on your penis, giving you 360-degree massage and stimulation on your penis.
If the vibrating and rotating function cannot meet your satisfaction, hold on, we have another bomb. As a professional and entreprenant startup, we cherish every customer that we have, and providing our customers with satisfactory sex toys is always our first business purpose.
Hence, we have the Gawk Gawk 3000 2.0. This male masturbator has a vibrating and rotating function as well as a thrusting function. It mimics the hand movements of men during masturbation and takes care of every inch of your penis.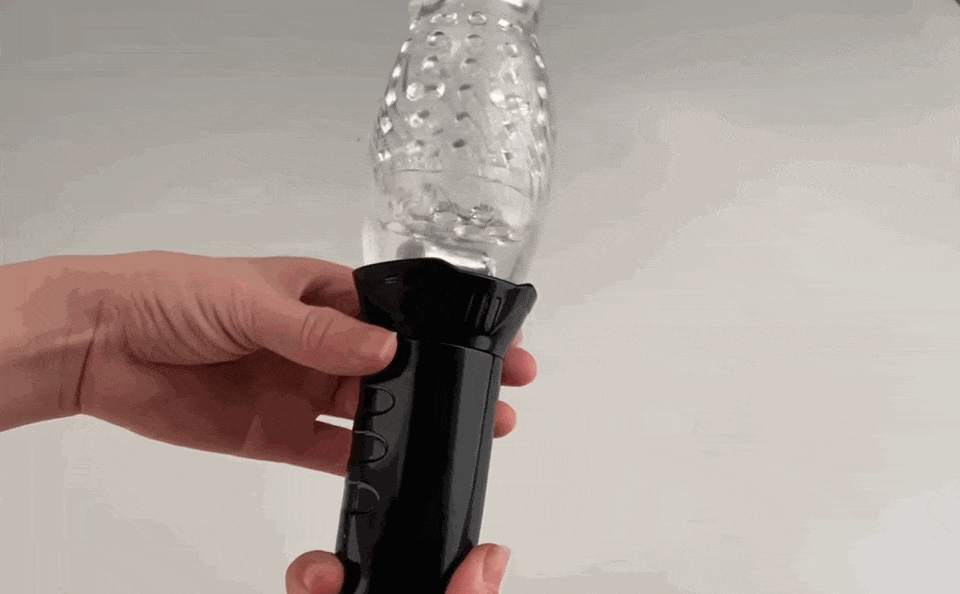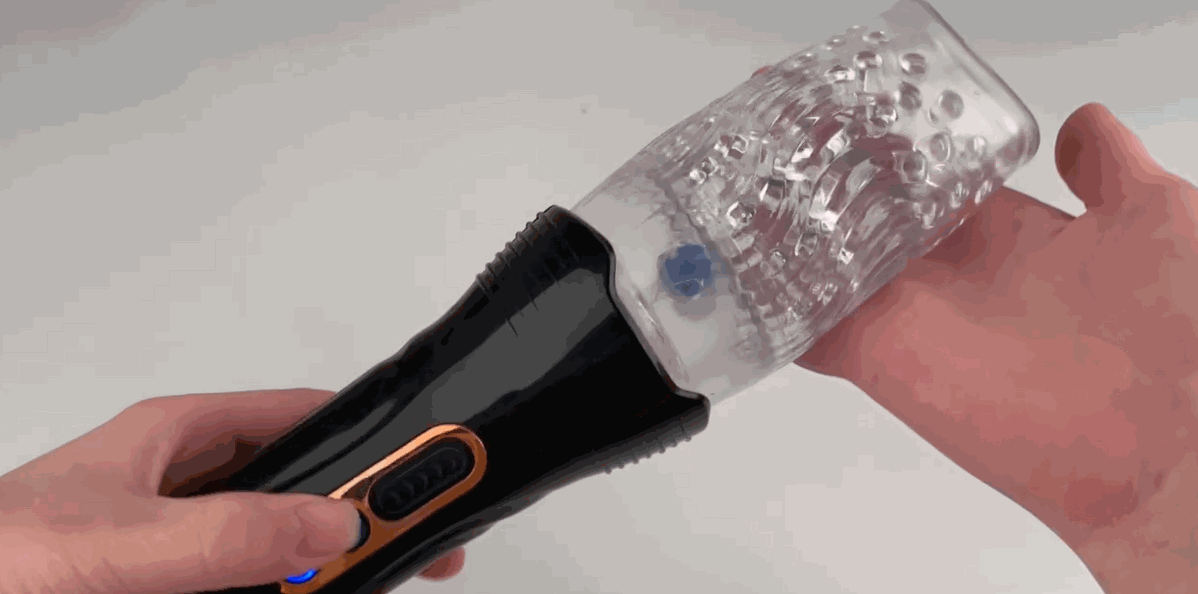 Noise
The sound produced by the vibration of the Male Rose is very small, between 40 to 50 decibels, which is equivalent to the decibels when your mobile phone is on vibration.
However, with the addition of the rotation mode, the noise is above 70 decibels, which may not be acceptable to everyone. But if you live alone, we highly recommend getting one.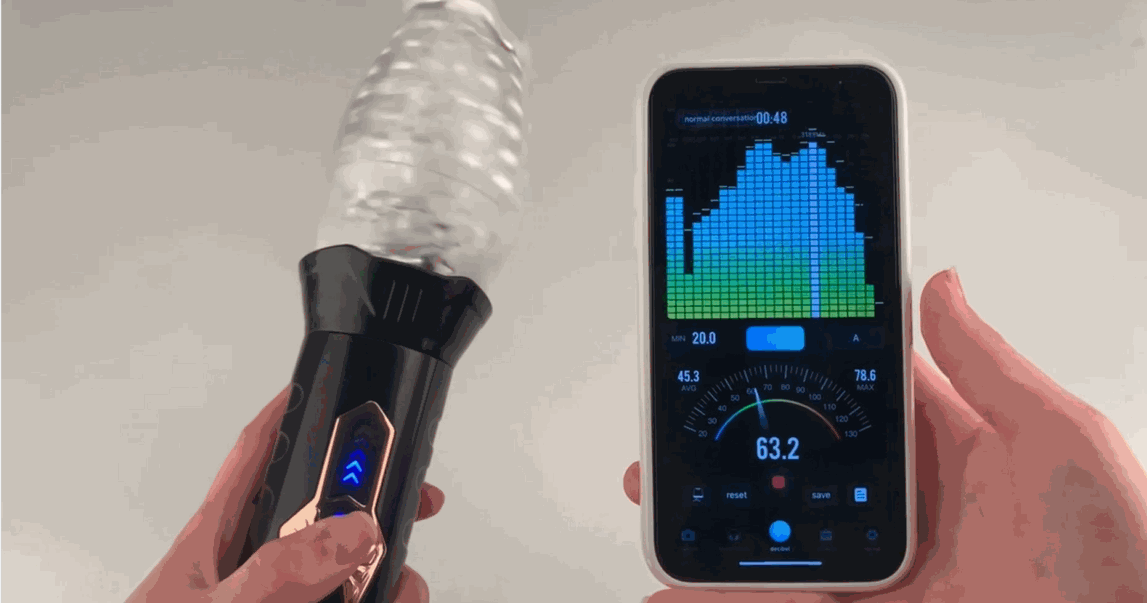 How to Use a Male Rose Toy?
No matter what type of sex toy is used, we always emphasize to our consumers to use lubricant because it is very important. From the two GIFs below, you can find the difference between using and not using lubricant.
First, apply a generous amount of water-based lube on your penis and spread it evenly so the penis can enter the silicone cup smoothly. Press the bottom button in seconds to activate the Male Rose.
If you want to warm up first, you can press the bottom button to turn on the vibration mode. There are 10 different frequencies in the vibration mode, and you can switch the mode as you like.
When you get ready, press the top button to enable rotation mode. There are 5 rotation modes with different frequencies, and the indicator light above the button can tell you where you are.
This masturbation cup is different from the traditional masturbation cup. It is crazy, so please be cautious when using it. If you feel it is about to exceed your tolerance range, please stop using it immediately.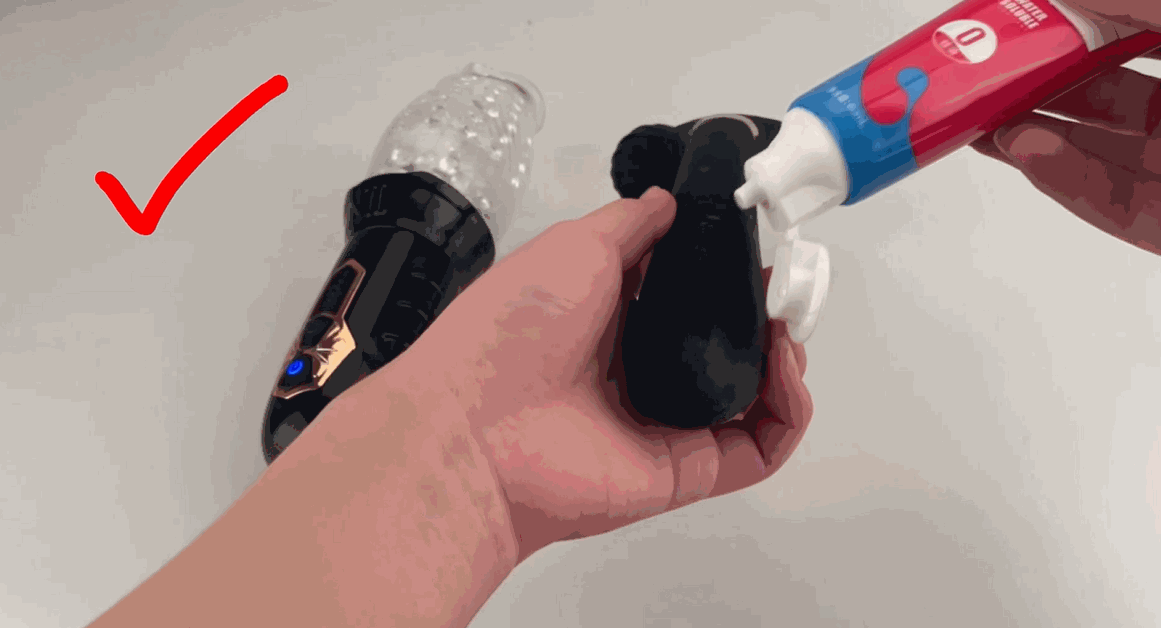 How to Charge the Male Rose Toy?
The Male Rose is rechargeable. There is a semi-tight hole in the bottom of the simulator. Insert the pin side into the hole and insert the other end into the adaptor or computer. It's super convenient. It may take about 150 mins to get a full charge, and the usable time is about 1 hour.
Because the toy needs to go through a series of tests before reaching the buyer's hands, to have a better experience, please charge it immediately after receiving the goods.
How to Clean the Male Rose Toy?
It can be really upsetting when you return from the afterglow of orgasm to find a mess in your Male Rose. But don't worry, the male masturbator cup is easy to clean. As the blowjob simulator is detachable, you can clean it separately.
Before cleaning, you need to remove the silicone cup from the base. Note that you should hold the silicone part near the base and gently pull it out. Do not pull on the edges of the silicone, as this will not facilitate removal and may damage the cup.
After removing the cup and base, everything becomes smooth. All you need is a bowl of warm soapy water and a clean, dry towel.
Soak the silicone cup in the water and gently rub the inside of the rub with your fingers, then put it under the tape to rinse off any excess foam. Finally, place the cup on the towel and let it dry naturally.
Take care not to let the bottom of the silicone cup come into contact with water, which may cause the metal parts to rust.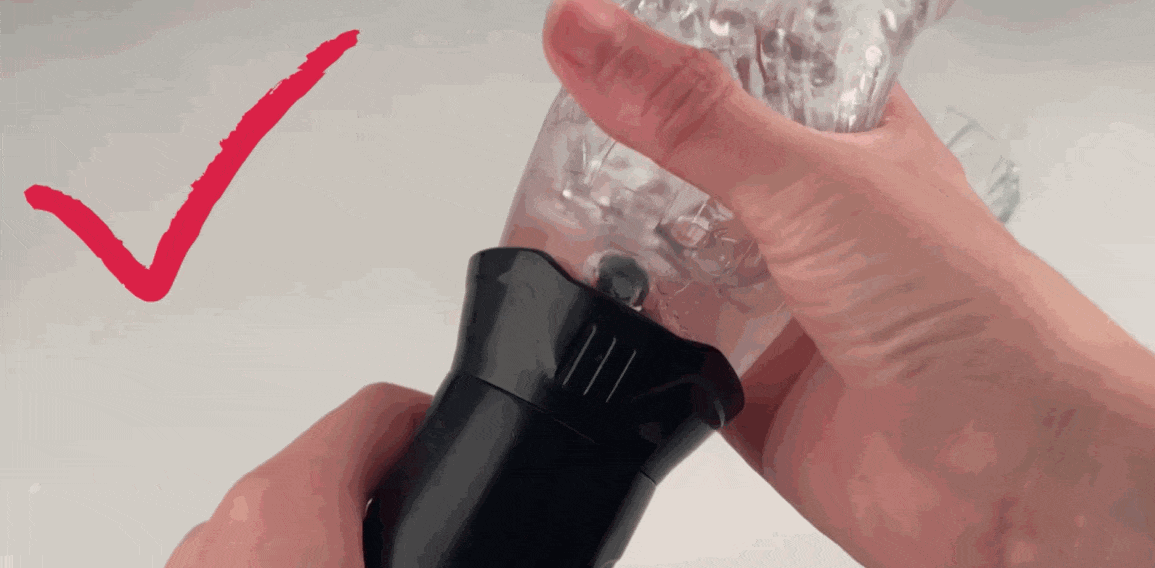 Here is a table to help you get quickly understand.
| | |
| --- | --- |
| Item | Gawk Gawk 3000 toy |
| Material | Silicone +ABS+ TEP |
| Size | 230 mm long |
| Function | 10 Vibrations, 5 Rotations |
| Noise | vibration:40-50 dBs, rotation: >70 dBs |
| Charge Time | 150 mins |
| Useable Time | 60 mins |
Buy Gawk Gawk 3000 now , you will get an extra 10% discount! No code required!!
Also Read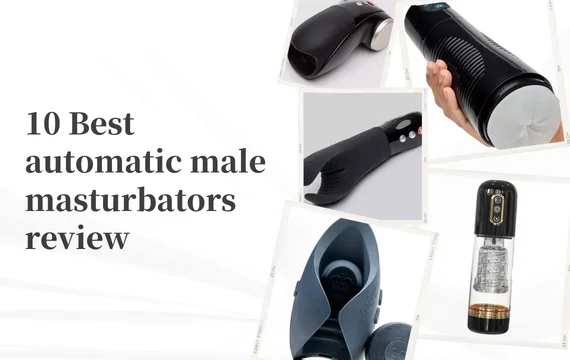 However,Can you masturbate too much?! Urologist DEBUNKS 6 Masturbation Myths
Dr. Rena Malik, a urologist and pelvic surgeon, debunks six common myths about masturbation in a YouTube video.
She explains that masturbation has many benefits, including improved mood, better sleep, and increased focus due to the release of dopamine, oxytocin, serotonin, and endorphins.
She also dispels myths that masturbation causes blindness or erectile dysfunction and that masturbating too much reduces sensitivity or is harmful.
Dr. Malik warns that excessive use of pornography can lead to desensitization and performance anxiety, which can cause erectile dysfunction.
She recommends seeking the help of a sex therapist if feelings of guilt associated with masturbation are affecting mental health or sexual function. Dr. Malik concludes that masturbation is safe and healthy as long as it is not interfering with daily life.
Who is Dr. Rena Malik
Dr. Rena Malik is a urologist and pelvic surgeon who has expertise in the diagnosis and treatment of conditions related to the urinary tract and male and female reproductive systems.
She has given talks and lectures on various topics related to urology and sexual health, including masturbation.
Conclusion
There many benefits of masturbation It is safe and healthy as long as it is not interfering with daily life.
Gawk Gawk 3000 toy is a great advance in the male sex toy industry. It gives penis owners easier and more enjoyable pleasure. Its safe materials, straightforward design, and effective functions impress everyone.
If you are still using manual or simple vibrating cups and are not satisfied with them, look no further than the Anesidora Male Rose!
To explore more fun male toys,please check Anesidora Male Sex Toy collection
You May Also like