The Rabbit Vibrator is a powerful, precise, and flexible toy that delivers intense vibrations exactly where you want them. It is particularly significant for simultaneous clitoral and G-spot stimulation, which helps to reduce any awkwardness during sex or masturbation.
While the price may be a bit high compared to regular vibrators, massagers, or eggs-it remains the first choice for sensation lovers looking to invest in a luxury clitoral vibe. In this article, we will discuss a guide to Rabbit Vibrator.
What Is a Rabbit Vibrator?
---
A rabbit vibrator is a type of sex toy designed to stimulate the clitoris and the vagina at the same time. One of the most common features of a rabbit vibrator is that it has a pear-shaped clitoral stimulator, which can be used on its own or in conjunction with the shaft.
The rabbit part of the name comes from how it looks; it resembles a cute little bunny.
Some rabbits have rotating beads in addition to their other features. These are sometimes called "rabbit pearl" vibrators because they resemble pearls, but they're also sometimes called "rabbit pearls," so you'll see both names used here and elsewhere.
How Are Rabbit Vibrators Different from Other Vibrators?
---
Rabbits are a popular style of vibrator. They have a shaft that vibrates and a clitoral stimulator that does the same. The rabbit ears can be of different shapes, sizes, and textures. Some even have rotating beads for extra stimulation.
All rabbits are designed to stimulate the clitoris and the g-spot at once. This is why they're so popular; they can simultaneously provide two kinds of orgasms.
Rabbit vibrators are generally longer than other types of vibrators, and they have two attachments: one that goes inside the vagina and another that stimulates the clitoris. The clitoral attachment is often referred to as a "rabbit ear" because it resembles an animal's ears.
Today they're available in all shapes and sizes, from small beginner vibes to large luxury models. They come in silicone, plastic, or jelly materials, but not all of them are waterproof or rechargeable.
Will I like a rabbit vibrator?
---
Rabbits are the most popular type of vibrator out there, and for a good reason. They offer a variety of different sensations and can be used to stimulate both the clitoris and the G-spot. They come in many shapes and sizes, with various attachments that offer varying degrees of stimulation.
Some rabbits have ears that vibrate and rotate independently, while others have rotating shafts that encompass clitoral and G-spot stimulation. Rabbit vibrators can be used by anyone who wants to try new sensations or spice up their solo playtime.
However, they aren't for those who prefer a single point of contact on their genitals. It's nice that something out there can suit everyone's needs.
Tips on How to Use a Rabbit Vibrator
---
Regarding vibrators, the rabbit vibrator is one of the most popular options. This type of vibrator comes with a curved tip, a clitoral vibrator on one end, and a penetrating shaft that can reach deep into the vagina.
If you have never used a rabbit vibrator before, here are some tips for using one:
1. Find the right speed: A rabbit vibrator can offer many different speeds and settings, so you should experiment with each one until you find the one that works best for you.
Most rabbits have at least ten different rates or locations, but some models have more than 20 variations. You may also want to try using one of the lower speeds first to get used to how it feels inside you before moving on to something faster or more intense.
2. Get comfortable first: If possible, try using your rabbit in bed before going somewhere else, like in public or out at dinner with friends, just so that you can get more familiar with how it works and what sensations it produces before trying it out somewhere else where there are other people around who might notice what's going on.
3. Make sure it's fully charged before use: Most rabbit vibrators have rechargeable batteries, so make sure they're fully charged before you start using them.
This will ensure that you don't run out of power during playtime, which can be frustrating and even dangerous when using a toy with moving parts like a rabbit vibrator.
4. Use a lubricant when using your rabbit vibrator on yourself or your partner's genitals. If there is not enough lubrication between your skin and the toy, this could cause damage or discomfort during use.
Lubricants such as coconut oil or Vaseline work well with these toys because they don't dry out quickly like silicone-based lubricants.
---
The Best Rabbit Vibrators
---
The rabbit vibrator is one of the most popular vibrators in the female sex toys market. This sex toy is known worldwide for its diversity, efficiency, and durability.
Here are some of the best types of rabbit vibrators: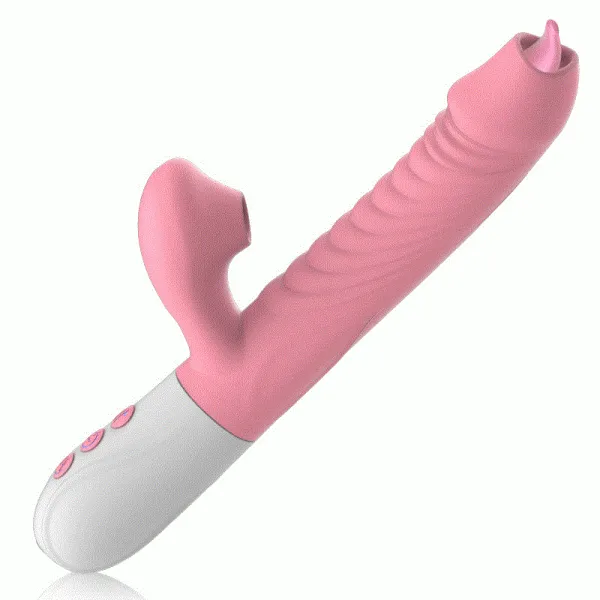 * * * Anesidora Rechargeable Rabbit Vibrator * * *
Anesidora is a rechargeable rabbit vibrator designed to be used by women.
It has two speeds, one for beginners and one for advanced users.
The Anesidora rabbit vibrator has ten different vibration settings that can be controlled with the push of a button on the bottom of the device.
It comes in various colors, including pink, purple and black.
This sex toy is waterproof so that you can take it into the bath or shower with you.
It also has an easy clean design, making it easy to clean between uses.
The battery life lasts up to 60 minutes at full speed and even more at half speed.
The charging station is located on the bottom of the toy and can be charged using any standard USB port your computer has on it.
The Happy Rabbit is a rabbit vibrator with a clitoral stimulator designed for dual stimulation.
It's made from silicone and ABS plastic, non-porous and phthalate free.
The Happy Rabbit comes in three colors: pink, purple, and turquoise.
The Happy Rabbit is rechargeable via USB. Each charge lasts around 2 hours of continuous use and takes about 2 hours to charge fully.
A light on the base of the toy will flash during use to let you know when your Happy Rabbit needs to be charged again.
There are also two different size options – standard and mini. The standard size measures 6 inches in insertable length and mini size measures 4 inches in insertable length.

This toy is one of the most famous rabbit vibrators on the market. The silicone construction makes it a bit more expensive.
It features two powerful motors, one in the shaft and one in the clitoral stimulator.
The shaft motor has ten vibration functions ranging from low to high intensity, including five pulse patterns.
The clitoral stimulator is removable so that you can use it as a traditional vibrator by itself.
It has three speeds, three vibration patterns, and a button to control them separately or together.
However, it's worth it if you want something that feels comfortable and natural inside the body while still providing solid vibrations outside.
Zalo Rosalie is a rabbit vibrator that's made from high-quality silicone.
It has an insertable length of 7 inches and a maximum circumference of 5 inches.
This rabbit vibrator is waterproof, so that you can use it in the shower or bath.
The control panel is located on the side of the toy, making it easy to change settings while you're using it.
There are ten different vibration modes, including three speeds and seven patterns. You can also choose between three power settings: low, medium, and high.
This vibrator comes with a USB charger so that you can charge it up quickly before using it again later on down the line (the battery life lasts about three hours).
Additionally, two buttons on this rabbit vibe allow you to cycle through the different vibration modes or power levels.
There are two motors in this toy – one for each function – which means that both sides of this rabbit vibe should provide some stimulation for most people.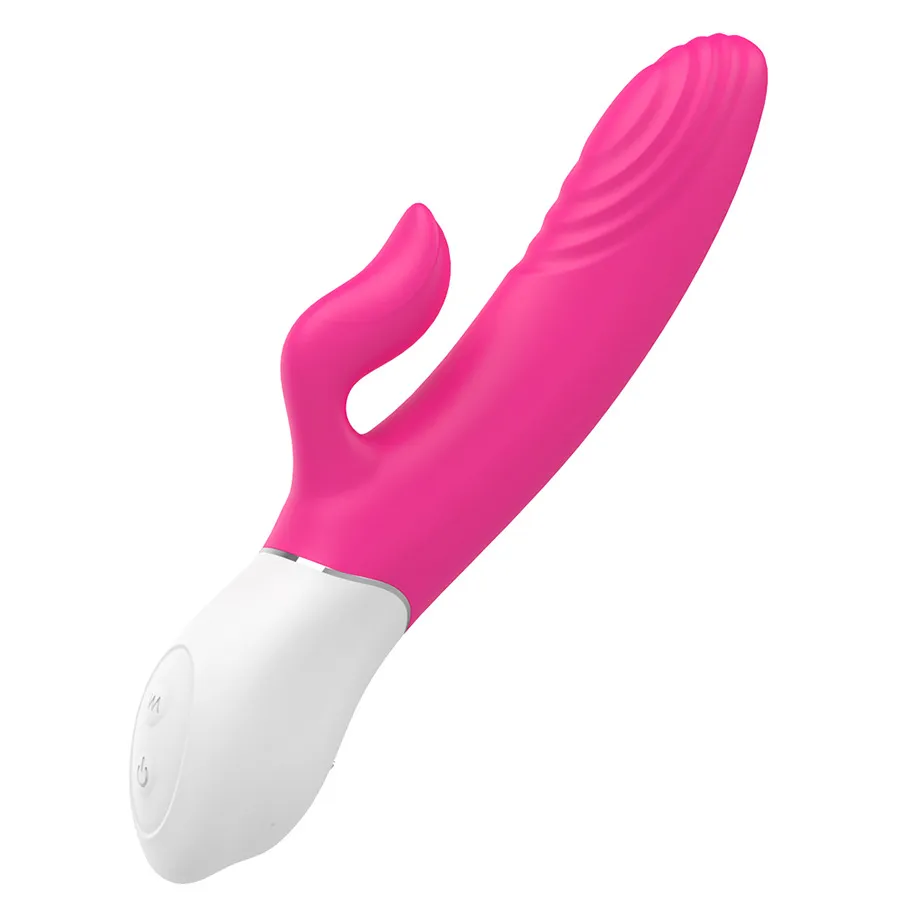 A rabbit vibrator with nine different levels of motion is an excellent choice for the beginner or those who like a little more power.
The Anesidora Rabbit Vibrators feature a G-spot massager made of 100% medical-grade silicone.
The device has two powerful motors located in the shaft and base. The shaft fits comfortably into your hand, making it easy to control your pleasure when using it on yourself or your partner.
It has an easy-to-use remote control that allows you to change the speed and intensity of the vibrations from up to 9 different power levels.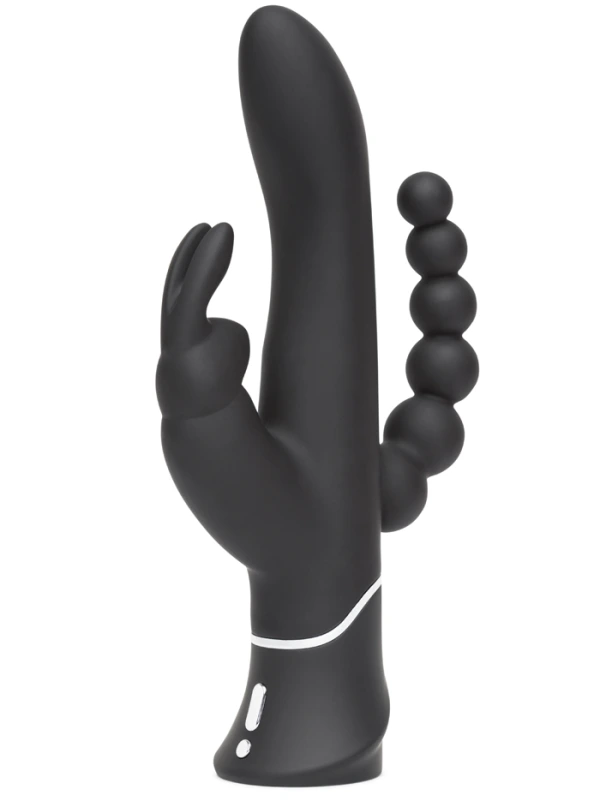 * * * Happy Rabbit Triple Vibrator * * *
The Happy Rabbit Triple Vibrator is a rabbit vibrator that can be used for internal and external stimulation. It features three powerful motors controlled by a single button and allows you to find the right combination of vibration settings for you.
This makes the Rabbit Triple Vibrator an excellent choice for couples looking to add variety to their sex lives, but it's also great for solo play.
The Happy Rabbit Triple Vibrator is made of silicone, which is body-safe and phthalate free. The silicone material is soft and flexible to bend with your body during use.
It also has a velvety texture that feels nice against the skin, but it isn't too slippery or sticky, which makes it easy to keep hold of during use.
If you want to get more information of rabbit vibrators, you can visit here.
---
Tips on How to Clean and Store the Rabbit Vibrator
---
The rabbit vibrator is a sex toy that has been around for quite some time, and it's still going strong.
It's one of the most popular sex toys on the market, and with good reason. The rabbit vibrator is a lot of fun to use and can bring you to orgasm in no time.
But there are some things that you need to know about this type of vibrator before you decide to purchase one. Here are some tips on how to clean and store the rabbit vibrator:
Clean your rabbit vibrator with warm water after each use.
After each use, you should use warm water and some soap (or another gentle cleaning agent) to clean your rabbit vibrator. After cleaning it thoroughly, let the toy air dry before storing it away safely again.
You may also want to consider using cornstarch on your rabbit vibrator if you live in an overly humid area or if you find that your toys tend to collect lint or dust while they're sitting on your nightstand or dresser drawer.
Please keep it in its original packaging or a bag that does not allow dust or other particles to enter. This will help keep your rabbit vibrator clean and free from damage.
Do not store in direct sunlight or extreme heat conditions (like an attic). This can damage the silicone material used in the rabbit vibrator's construction.
---
Both men & women can use rabbit vibrators
---
Take away
The rabbit is a unique and durable sex toy. It offers a great variety of sexual pleasure and can be used by both men and women.
From a sexual health point of view, stimulating the clitoris is known to help prevent the loss of sensation during vaginal intercourse. Men also use these products because they get the same benefit.
If you want to enjoy great sex with your significant other or have an excellent one-night stand, then using the rabbit vibrator is a must.