Description
Slide your unit into the pleasure path of the Galaku TRAIL II Male Pleasure Cup, and immerse yourself in an array of tantalizing sensations. The soft jelly-like TPE material, adorned with squishy bumps, pleats, and folds, creates a path that is both thrilling and satisfying. Stroke away as the cup envelopes your unit, bringing you to the edge of ecstasy.
Perfect Size for On-the-Go Pleasure
The compact design of the Galaku TRAIL II Male Pleasure Cup makes it an ideal companion for your travels. Its perfect size allows it to fit effortlessly in your travel bag or fanny pack, ensuring pleasure is never out of reach. Additionally, its discreet nature allows for convenient storage in a sock drawer or even a Sports Drink Cup. Wherever you go, the Galaku TRAIL II is ready to satisfy your desires.
Customized Sensations for Personalized Pleasure
For a truly unique experience, remove the sleeve from its hard plastic case and take control of your pleasure. By adjusting the pressure with your grip, you can increase the tightness and tailor the sensations to your liking. Explore the depths of pleasure and unlock new levels of satisfaction with this customizable feature of the Galaku TRAIL II Male Pleasure Cup.
Perfect Fit for Various Sizes
The Galaku TRAIL II Sunset Cup is designed to accommodate units ranging from 3.5 inches (8.9 cm) to 5 inches (12.7 cm) in circumference and up to 6.5 inches (16.5 cm) in length when used with its case. However, if you prefer to use only the sleeve, it can fit units ranging from 2 inches (5 cm) to 6 inches (16.5 cm) in circumference and up to 9 inches (23 cm) in length. The Galaku TRAIL II offers versatility and ensures a comfortable and pleasurable experience regardless of your size.
As sex toy owners, you are responsible for your sex toys. Besides enjoying the pleasure of sex toys, cleaning them is also a significant part of owning sex toys. And cleaning has always been a cliché that we emphasize again and again. I'm pretty sure many of our readers have already understood how important it is to clean Pocket Pussy
Fleshlight is renowned for being the leading brand when it comes to pocket pussy sex toys. However, they can be quite expensive, ranging from $70 to $80.
In this article, we will guide you on how to Homemade Pocket Pussy using common household items, eliminating the need for a costly fleshlight. So, let's get started!
Intimacy and sexual pleasure are essential aspects of human nature. With the advancement of technology, various products have been developed to enhance our sexual experiences.
Pocket pussies are one such innovation that aims to provide men with a realistic and satisfying sexual encounter, either as a solo activity or with a partner. So, what is a pocket pussy? Let's talk about that and find out your perfect pocket pussy.
The Fleshlight is a masturbation device designed to simulate the sensations of intercourse with a vagina, mouth, or anus. In this article, we will delve into the intricacies of the Fleshlight, exploring its purpose, appeal, and various features.
One of the key factors contributing to Fleshlight's popularity is its commitment to realism. These toys are crafted to closely resemble different parts of the human body.
What sets Fleshlights apart from other penis toys is the material they use. The patented formula called Super Skin is incredibly soft, squishy, and responsive to body temperature.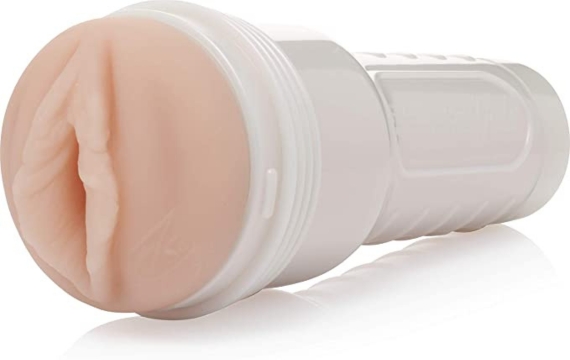 Fleshlight is a brand name, but just like UGG, it has become synonymous with the male sex cup. There are a wide variety of male sex toys on the market today, but Fleshlight is still on the minds of many men. If you're interested in this type of product, don't hesitate to join us. This article will introduce the best 10 Fleshlight products for your reference.
It is a male masturbator with many uneven textures inside, which are used to imitate the vagina or anus to enhance the feeling of masturbation. Inside the Fleshlight is a narrow, hollow tunnel that allows the penis to pass through. The inner sleeve of Fleshlight is made of highly stretchy Superskin material, which can accommodate most sizes of penis.