After the hype surrounding Rose Toys, discussions about newfangled sex toys on TikTok are gradually returning to normal. But the sudden appearance of the trouvaille banana cleaner has revived the stagnant waters. The popularity of this sex toy on Tik Tok is constantly fermenting, but there are only a handful of detailed introductions about it ,arguably none at all.
If you are interested in this toy but do not know where to learn about it, do not miss this article.
In this article you will get an honest review of the Banana cleaner(trouvaille cid-am2002) from our detailed test.
What is Banana Cleaner?
If this product appeared with a kitchen utensil, you wouldn't think there was anything wrong with it because it sounds a lot like a device specially designed for washing bananas. But when it shows up in this article, you need to know that things are not that simple. The Trouvaille banana has nothing to do with cleaning bananas as it is a sex toy for men.
The toy is a male masturbator that is used to massage the penis. It has a built-in innovative pressure sensing module. The more pressure it is subjected to, the more frequency and amplitude it vibrates. The machine looks nothing to do with sex toys, but it is. And because of its discreet look, it is popular among many fellows.  
The open ends of this toy break the confines of the penis and allow the penis to travel freely through it. Compared to masturbators that close at one end, This toy is much easier to use.
Why We Would Like to Introduce the Trouvaille Banana Cleaner?
Not only because of its popularity on Tik Tok, but also because of its innovation. Believe that many partners feel deeply tired of the endlessly homogenized sex toys on the market.
When we eat the same flavor of chocolate day after day, even pure dark chocolate will feel sweet and greasy after a long time. We need to change!
If you feel this way, the banana cleaner may change the dull sex life. But whether this chocolate is bitter or sweet still needs to be tasted by us.
So without further ado, let's see if this masturbator is as powerful as it is touted to be on Tik Tok.
What Will Be Tested in This Article?
In this article, we will focus on the material, design, size, functionality, noise level, and so on.
Material
The whole body of the Toy is made of hard ABS and POM, with a simple white color that looks stylish. The sleeve part is made of TPE material, which is soft and elastic and can accommodate penises of most sizes. Even if you pull it hard, it quickly returns to its original shape. Inside the sleeve, there are numerous nodules of various sizes and shapes that provide an exciting tactile sensation.
Design
Does this look familiar? Yes, it looks an awful lot like a hair dryer of a well-known brand. So if you live with your family, you do not have to worry about being embarrassed, you can even hang it up in front of your mom. The masturbation cup comes with a long handle that makes it easy to grab. One thing I have to mention is that the position of the button is cleverly designed, whether you are left or right handed, your thumb can press it.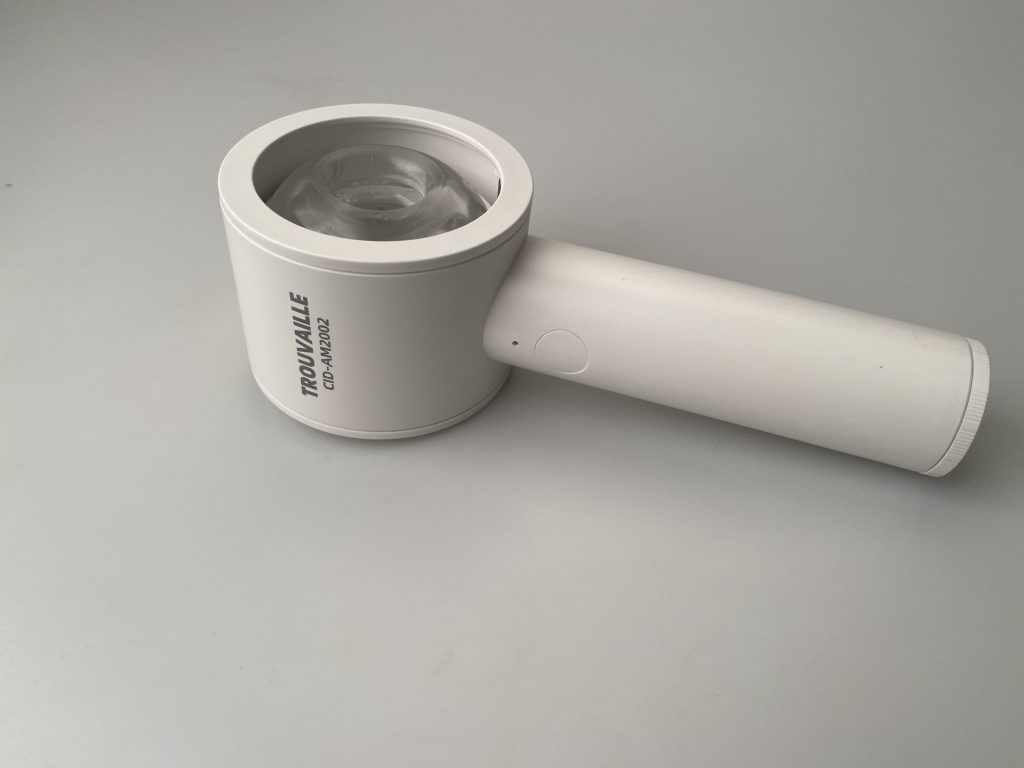 Size
According to real measurements, the total length of the device is about 206 mm, and the insertable length is about 54 mm. Although this size is not compact, it does not take up space in the suitcase.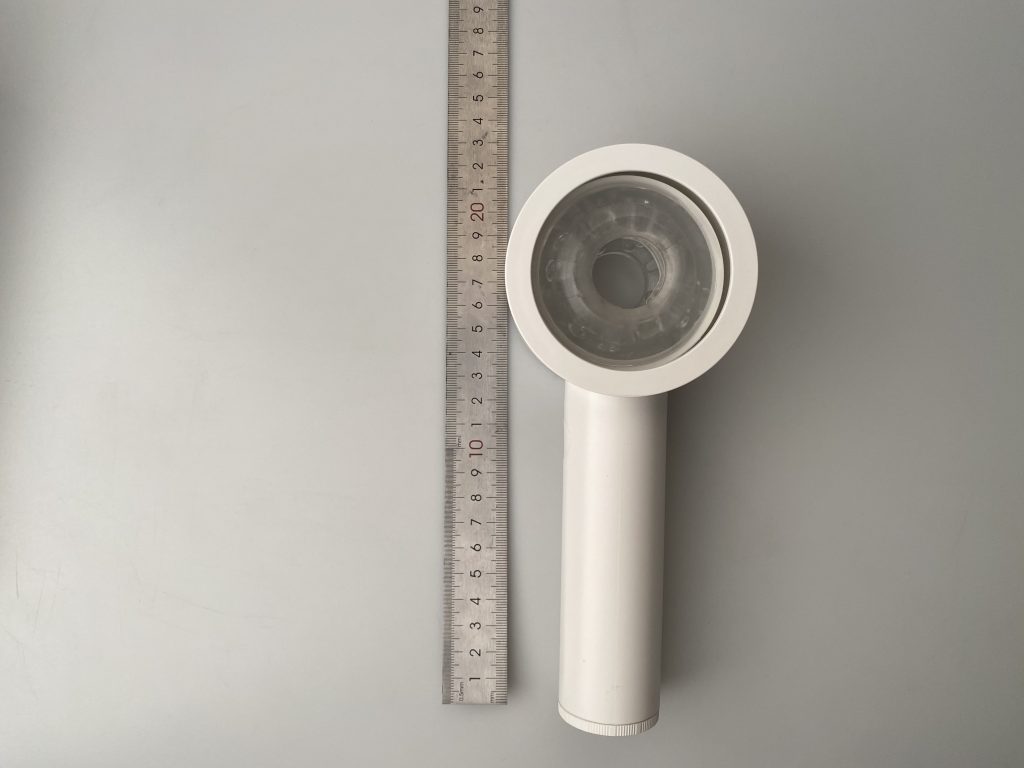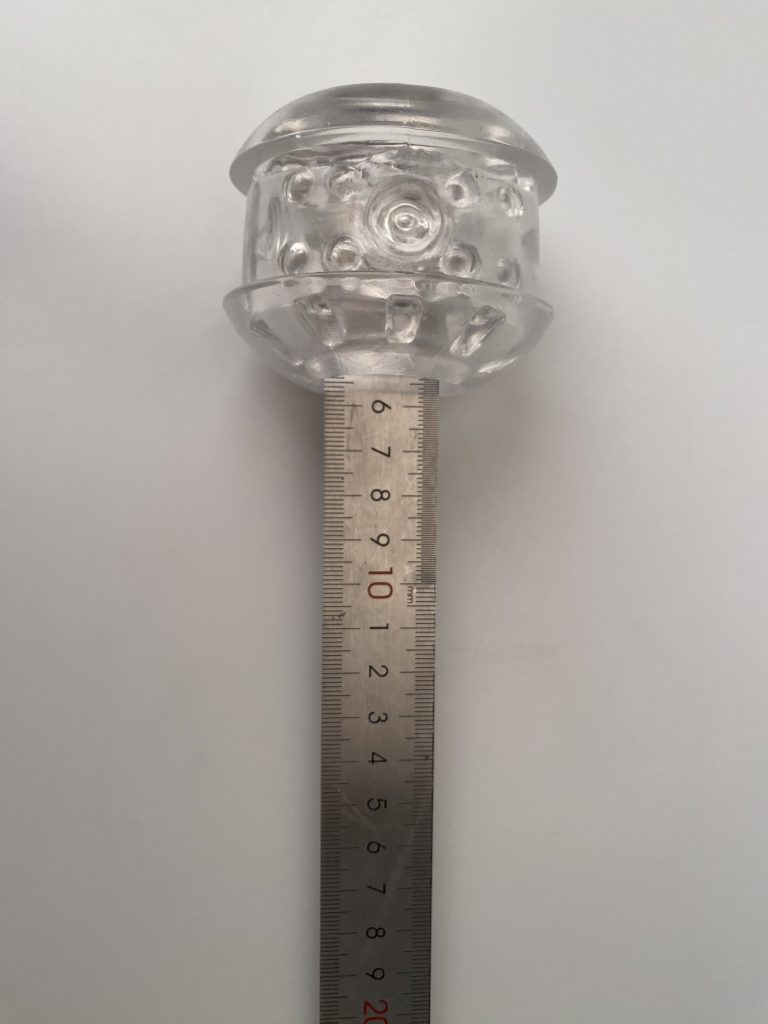 Functionality
The Trouvaille banana has 6 different vibration modes. As you can see from the GIFs, the machine has a wide vibration range and a fast frequency.
Not only can this cup stimulate a specific part, but it can also massage the entire penis, spoiling every inch of your penis. If you want to stimulate a specific area, just leave the device on the area you want to stimulate.
This is what sets this cup apart from other cups, and it's a point I personally appreciate. It means that the size is no longer an annoying factor.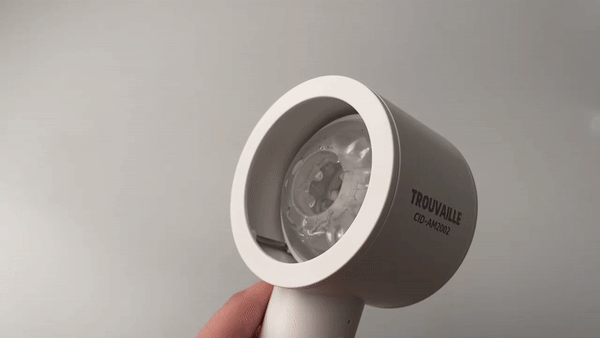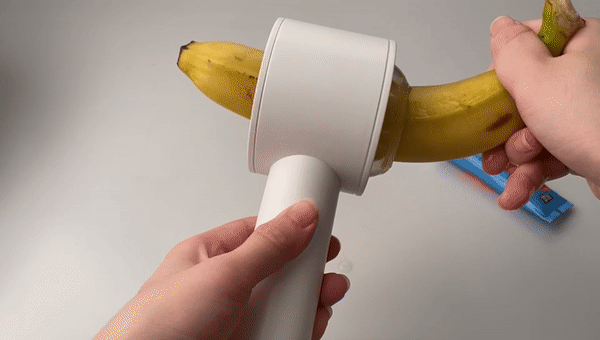 Noise
According to the instructions of this sex toy, the noise level of the trouvaille banana cleaner is below 60 decibels. However, we found that this statement is not quite correct when actually measured. We tested the device with 6 power levels, and it was above 60 decibels most of the time. And the higher the power, the louder the noise. However, the maximum error value is about 5 decibels, so I think the noise of this sex toy is in the acceptable range.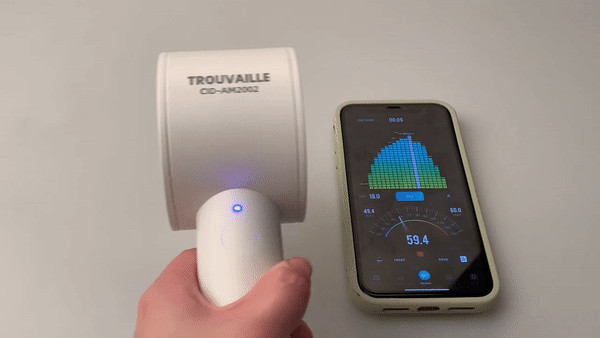 Other features
This masturbation cup is not only hand-held, it is also equipped with a suction cup base. It can be seen from the video that even if the device is vibrating strongly, the suction cup is still firmly attached to the desktop.(My suggestion is to properly wet the suction cup before using it to increase its adsorption capacity) In addition, the side shaft next to the suction cup can also be used to adjust the angle to meet your needs in different situations.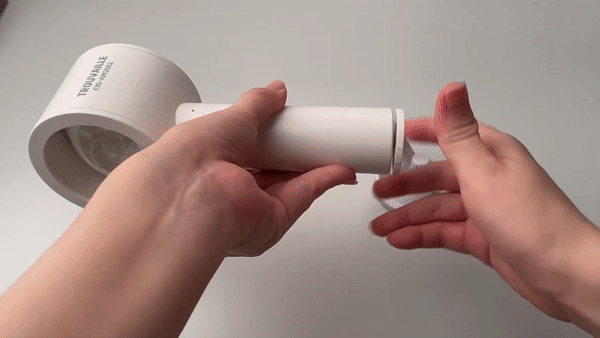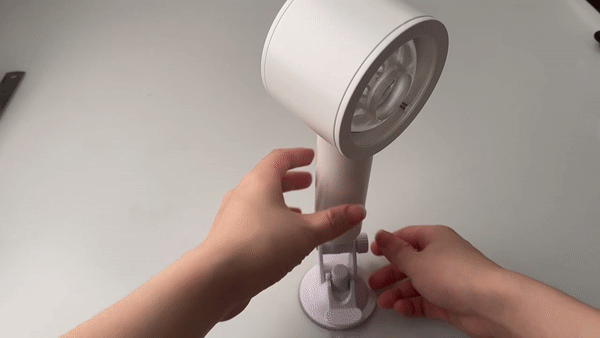 Cons and Pros
Pros
6 different vibration modes
Whole penis massage available
A low-key look
Compared with other toys it is budget friendly
Hands-free masturbation available
Cons
Suction cups are only suitable for smooth surfaces such as glass or metal. Otherwise there is a risk of falling off
If you don't like rubber material
If you cannot stand the TPE's odor
Summary of Trouvaille Banana Cleaner
Material: ABS+POM+TPE
Dimensions: 206mm * 84mm * 62mm
Sleeve length: 54mm
Modes: 6 telescope frequencies
Run time: 180 minutes
Charge time: 120 minutes
Noise levels: 58-65 dBs
How to Use the Banana Cleaner?
Clean the Device First
Whether it's grocery-bought fruit or online sex toys, cleaning before use is essential. Wash the sleeve with soapy water and wipe it with a clean, lint-free towel. If you feel uneasy, use a special disinfectant spray for deep cleaning.
If you don't have lube, go buy it now. The importance of lubricant in solo play is self-evident. Lubrication is essential if you want a great masturbation experience. Water-based lubes can be a great place to start because they can be used for all your needs and are excellent for people with sensitive skin.
Envelop your penis
Insert the penis into the sleeve and activate the device. If you are sensitive, you can move the device to the second half of the penis and turn on the vibration function. If you enjoy having your glans tightly surrounded by something soft, put the sleeve over the front.
How to Clean and Store the Banana Cleaner?
I have to say, the toy is a fantastic piece of design engineering. One of my biggest annoyances with these types of enclosed vibrators is that they are hard to clean. So it's nice to see that Cleaner has thought of this.
This device from trouvaille banana is perhaps the easiest masturbation cup to clean. It does not have a deep bottom, so it's easy to pull out. And because it has openings at both ends, no semen is left on the sleeve. However, it may be necessary to remove the semen that drips onto the bedding/floor.
Since the material of the sleeve is rubber, it is recommended to use a special cleaning agent to clean this porous material. And since the rubber material is sticky, it is recommended to use a non-woven bag or other clean bag to prolong its life.
Final thoughts
The trouvaille banana cleaner has its own advantages and disadvantages. On the one hand, I'm glad it's to my liking, it's like a little oasis in the desert that suddenly appears and makes me want to explore the world of sex toys further. On the other hand, I'm not sure it's for everyone, so I only recommend this toy with caution to any guy reading this article. But the decision is yours and after reading this article you can decide whether you want to vote or not.
You May Also like