Fleshlight is a brand name, but just like UGG, it has become synonymous with the male sex cup. There are a wide variety of sex toy for men on the market today, but Fleshlight is still on the minds of many men. If you're interested in this type of product, don't hesitate to join us. This article will introduce the best 10 Fleshlight products for your reference.
What is a Fleshlight?
Fleshlight is a male masturbator with many uneven textures inside, which are used to imitate the vagina or anus to enhance the feeling of masturbation. Inside the Fleshlight is a narrow, hollow tunnel that allows the penis to pass through. The inner sleeve of Fleshlight is made of highly stretchy Superskin material, which can accommodate most sizes of penis.
10 Best Fleshlight Strokers in Review
For men who crave variety in the bedroom, the original Fleshlight is also available with a butt orifice. This butt sex toy has a tight entrance that can overwhelm you with ecstasy, and the tightness continues as you penetrate deeper into the opening.
The sensation of rear action may delight you in ways that no other sexual experience can. Whether your lady is not adventurous in this area or you simply cannot get enough intense rear action, the Classic Pink Butt will not disappoint you.
Pros
---
Suitable for beginners
Right for most sizes of the penis with its 8" insertable length.
Easy to clean.
The 8″ of the Fleshlight makes it light and compact and very suitable for daily use or going out. The realistic-feel sleeve of the Light Pilot is made of skin-friendly materials, which can effectively reduce the possibility of allergies and intense pleasure. It has 4 different chambers, and each chamber is distributed with different textures. When penetrating, you can clearly feel the bumps, ribs, and finger massage.
Besides, the Light Polit is a good option for men who are small in size. The 0.5-inch opening is very tight, allowing you to easily feel the feeling of being squeezed, and the insertable length of 6 inches is enough for small guys.
Pros
---
Tight with only .5″.
The bottom screw cap can adjust the opening size.
Different chambers offer different experiences.
Cons
---
Not suitable for well-endowed guys as it only has a 6″ sleeve.
Pink Lady is one of the most classic toys of Fleshlight. Compared with those increasingly mature Fleshlight products, Pink Lady still retains the most primitive and pure functions. The 9.75" (24.8 cm) Pink Lady features a female orifice and a smooth interior with 8.5" (21.6 cm) of insertable length. It has no fancy textures on the interior, just simple access. If you are using Fleshlight for the first time, you might as well start with the Pink Lady. Although it is simple, it will never let you down.
Pros
---
Novices can get started quickly..
The smooth interior is super easy to clean.
Cons
---
Not as tight as other Fleshlight products.
The lack of texture may be understimulating for experienced users.
Turbo can provide you with the most authentic and satisfying blowjob experience. The Turbo is uniquely designed with three initial insertion points, allowing you to experience exciting sensations with each insertion. Whether you like to stimulate just the tip or you prefer the tight, spine-tingling sensation of deep throating, the Turbo provides you the tease and the thrill to get to the finish line.
It has an 8.5″ insertable length which can satisfy most sizes of penis.
When the translucent sleeve is matched with the transparent shell, it will cast a hazy veil for your masturbation and give visual stimulation.
Pros
---
Great sucking
Visual stimulation
Cons
---
The case cap is not flat and easy to tip over.
The floating front makes it harder for insertion.
If none of those standard Fleshlight toys is an option for you, Fleshskins Blue Ice might be a perfect alternative. This toy's sleeves are made from a skin-soft, intensely-textured material, and it doesn't have the constraints of a plastic case, so size isn't an issue. You can control the strength and angle of the sleeve with your own hands and find the most satisfying posture for you. In addition, the finger holes on the side make it easier to control.
Although the Custom Drying Case makes the toy look large, the actual length of the sleeve is only about 5 inches. This size may not be able to fully wrap the penis, but my partner still had fun when using it.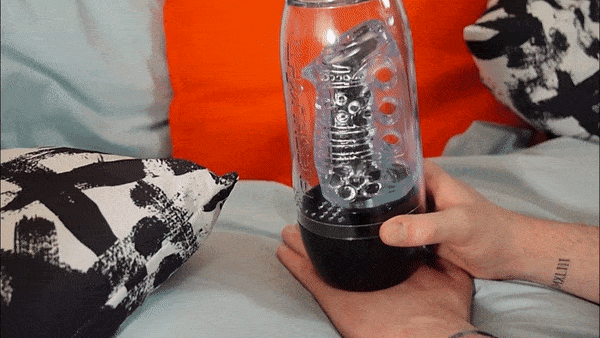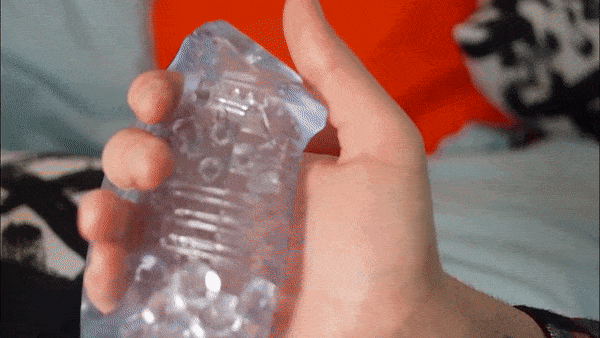 Pros
---
The finger holes make it easier to use.
Custom Drying Case can extend the lifespan of the sleeve.
Affordable price.
Compact in size, easy to carry out.
Cons
---
Its size might not be suitable for well-endowed guys.
Fleshlight has a line of vagina-themed masturbators, but it also has anal hole toys for men who enjoy anal sex. Obviously, this FFleshSack is inspired by the male anus, and the testicles at the bottom make it more realistic. The toy is made of the same soft skin material as other toys, and it feels great to use.
This 11-inch dick has a penetrable length of 8.5 inches, which means that even longer-than-average penises can be perfectly enjoyed.
Pros
---
Butt orifice and balls give you a realistic experience.
Extra tight to simulate anal penetration
Cons
---
The deep sleeve isn't ideal for men with smaller penises.
Since 2007, Stoya has become the object of lust for many men. If you want to have a flirtatious night with this tall, sexy porn star, you can't miss this Fleshlight that is customized to the shape of Stoya's vagina.
Grab the Stoya Fleshlight and get ready for an orgasm!
There are three different textures arranged inside Stoya, and each level brings a different sexual experience. The first is that the three small rings of bumps will hold your penis tightly and rub your penis in all directions without dead ends. The next room is a row of teeth and fangs that will happily tug at you, take your sensitivity to another level, and finally unleash your all in the third room.
If you like this kind of progressive stimulation, then start Stoya boldly.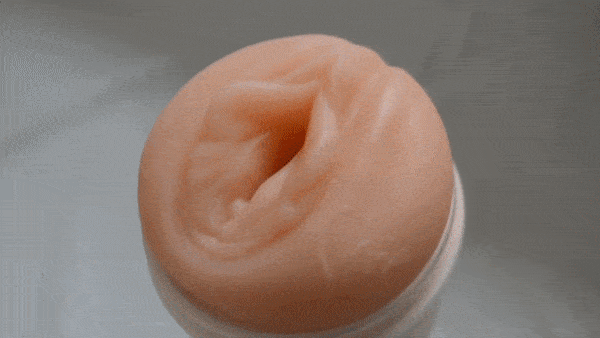 Pros
---
There are so many distinct experiences inside this toy.
The modeled vagina lips look amazing and are accurate.
Realistic look and feel
Cons
---
The 9" deep interior might be too big for some users.
If the journey makes you feel bored, grape this gadget, it can drive away most of the boring time. This sleeve is only 4.4 inches long, making it very small and compact.
Unlike other Fleshlight sex toys, this sleeve has openings at both ends, which can be used not only for masturbation, but also as an aid for oral sex with your partner. Translucent sleeves allow you to see all the action clearly, giving you a visual boost.
If you need more suction, just remove the cap on one end and keep the cap on the other end. Although small, you can still get a lot out of this toy.
Pros
---
The compact size makes this easy to hide or travel with.
A good option for beginners
It can be a supplemental stimulation aid during sex.
Super easy to clean.
Cons
---
Less than half the size of a traditional Fleshlight.
The small design might not be enough for larger-endowed men.
The interior of this Super Tight Sleeve is smooth, and the inner diameter is 13mm. No matter how big your girth is, it can bring you unparalleled firmness. Its length is more forgiving than its girth. The depth of about 22 cm can perfectly accommodate most sizes of penises.
The whole body of Super Tight Sleeve is made of patented Superskin material, which can bring you a real sexual experience and greatly improves sexual pleasure.
But every coin has two sides. A tight channel may be unbearable for some people. At this time, good lubrication is very important.
If you prefer anal sex, it also offers the Super Tight Butt.
It should be noted that this Fleshlight does not have a casing, so you need to buy an extra one yourself.
Pros
---
The no-case design lets you increase the toy's grip, pressure, and suction.
Cons
---
The smooth interior is not as intense as some other sleeves available.
You need to buy the case separately.
With the Fleshlight GO's discreet, light, and compact design, you're now able to have a blast wherever you go. The Fleshlight GO has an overall length of 8.5 inches and an insertable length of 7 inches. Slightly smaller than the standard Fleshlight, but still the same quality you expect. It has three different textures on the inside, and every time you enter a room, you will get a different experience.
Pros
---
Recommend for first-time users
compact, not too heavy
Cons
---
Might not be suitable for large girth
The Benefits of Owning a Fleshlight
Overcome Premature Ejaculation:
One of the advantages of practicing with a Fleshlight is its potential to help you overcome premature ejaculation. By using a Fleshlight during your solo sessions, you can train yourself to last longer in bed.
The increased sensation provided by the fleshlight goes beyond what your hand alone can offer. Incorporating breathing exercises and energetic pleasure circulation techniques, such as the microcosmic orbit, further enhances your capacity to experience pleasure without ejaculating prematurely.
Improved Masturbation Experience:
Masturbation becomes significantly more enjoyable and realistic with a Fleshlight. Unlike the repetitive motion of using your hand, a Fleshlight offers a variety of options for stimulation. You can mount it on the shower wall, place it on a counter, or use it on your bed.
These different positions simulate the sensation of having sex with a partner, allowing you to explore various pleasurable scenarios and indulge in heightened fantasies. The unique design and functionality of a Fleshlight elevate your self-pleasure experiences, surpassing what your hand alone can achieve.
Freedom from Sexual Shame:
A fleshlight can help liberate you from sexual shame. By embracing the idea of owning a male masturbation sleeve, you challenge societal norms and misconceptions surrounding male pleasure. While sex toys for women are widely accepted and celebrated, the options available for men are comparatively limited.
However, the act of purchasing a Fleshlight can be a transformative experience, breaking down internal barriers and fostering a healthier relationship with your sexuality. It's time to shed any unwarranted shame and prioritize your sexual exploration and satisfaction.
A Conversation Starter:
Surprisingly, a Fleshlight can serve as a great conversation starter. While choosing the appropriate setting is essential, bringing up the topic of fleshlights can spark intriguing discussions and open up avenues for exploration.
Sharing your experiences and insights can help normalize conversations about sexual pleasure, dismantling societal taboos and encouraging others to embrace their desires. Remember, everyone is more interested in sex than they might let on, and discussing a Fleshlight can lead to exciting and enlightening conversations.
For more, please read :
How to Use a Fleshlight?
Using Fleshlight is very easy. First, choose a water-based lubricant and apply the sex lube evenly to the inside of the sleeve and your genitals. Then, slowly insert your penis into the sleeve. You can control the speed and angle of the Fleshlight yourself to achieve the most satisfying sexual sensation for you.
The design of the Fleshlight allows for easy control and customization. The user can adjust the suction by twisting the end cap, creating a tighter or looser grip. This feature adds to the realistic feel and allows individuals to tailor their experience to their liking. After use, the Fleshlight can be disassembled for cleaning and discreet storage.
For More, Read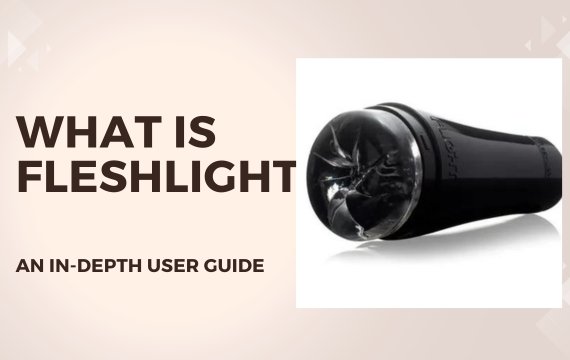 Conclusion
Investing in Fleshlight can enhance your sex life in various ways. From prioritizing your pleasure and overcoming premature ejaculation to improving your masturbation experience and freeing yourself from sexual shame, these devices offer a multitude of benefits.
Additionally, their potential as conversation starters can contribute to breaking down societal barriers surrounding sexuality. So, don't hesitate to explore the world of Fleshlight products and discover the unique pleasure they can provide. Remember, your sexual satisfaction matters, and incorporating a Fleshlight into your routine can revolutionize your solo sexual experiences.
Also Read