Penis vibrators are amazing tools that can enhance pleasure, deepen intimacy, and add excitement to your sexual experiences. Don't let outdated beliefs hold you back from experiencing the immense joy and satisfaction that they can provide. Embrace your desires, embrace your sexuality
In this article, we will debunk the stigma surrounding sex toys for men and discuss some popular options that can take your intimate experiences to new heights.
Factors to Consider in a Penis Vibrator
Vibration Strength and Patterns
Vibration strength and patterns are important factors to consider, as they directly impact the level of stimulation and pleasure you'll experience. Some penis vibrators offer adjustable intensity levels, Others may feature different vibration patterns.
Size
Despite common claims of "one size fits all" by sex toy manufacturers, it's essential to check product measurements. This is especially crucial for individuals with longer or girthier penises. Ensuring the right fit will enhance comfort and maximize pleasure.
Materials
Silicone stands out as the premier sex toy material. It offers a non-porous surface that can be fully sterilized and provides a soft, lifelike feel. However, silicone toys are often more expensive. As a more budget-friendly alternative, many opt for TPE, a porous material commonly found in affordable sex toys.
Additional Features
Some penis vibrators come with additional features that can enhance your pleasure and satisfaction. These features may include remote control operation, app connectivity for long-distance play, or innovative functions such as heat or thrusting motions.
Consider these additional features based on your preferences and desired level of stimulation.
Endurance
While many penis vibrators boast battery lives of over two hours, some have significantly shorter durations, as little as 40 minutes. For those planning to use the toy exclusively during masturbation, we suggest selecting a vibrator with a battery life of at least one hour or more.
Price
We recommend comparing penis vibrators within a specific price range to identify the most desirable features for your preferences. If possible, keep an eye out for items on sale.
However, it's important to consider long-term durability as an investment, as it is equally vital as upfront costs.
For more, please read :
15 Best Penis Vibrator
The Manta features an ergonomic handle for easy handling and a comfortable grip. It is designed with wide vibrating wings that adapt to the penis, offering customizable and pleasurable stimulation.It is not limited to individual pleasure; it can also be used as a couple's vibrator. Its multi-functional design allows both partners to enjoy its features simultaneously, catering to various forms of external stimulation.
With 12 adjustable vibration settings, users can personalize their experience according to their preferences. The toy is easy to operate, with dedicated buttons to increase or decrease the intensity of vibrations. Design for waterproof, making it suitable for use in water and easy to clean. It can be conveniently recharged using the provided USB charging cable, ensuring long-lasting enjoyment.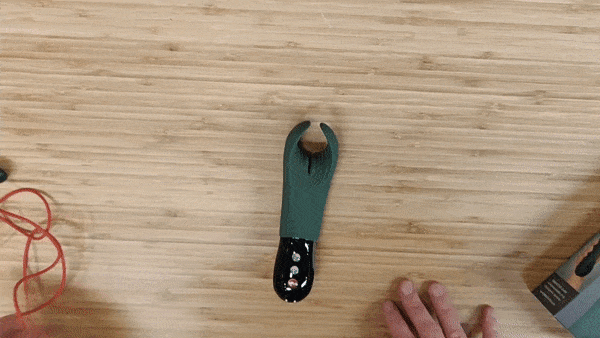 Price: $139.99
Pros
---
During intercourse: turns your penis into a vibrator
Up to 120 minutes of play on one charge
Equipped with TRAVEL LOCK, less embarrassment
Multiple vibrating modes
Cons
---
Expensive
Really tacky and can attract dust easily
No storage bag included
The Talco is designed to provide an unparalleled sexual experience. With its superior motor and 10+10 vibration and tapping modes, users can explore new levels of orgasmic bliss while improving their stamina and strength.
Featuring a realistic sensory stimulation, this penis vibrator boasts a friction texture and soft brush insides that create a lifelike and intense experience. Crafted from body-safe silicone, It ensures safety, comfort, and realistic touch. Additionally, its waterproof design allows for long-term use in various settings, be it the pool or the bathroom.
Price:$34.99
Pros
---
10+10 Training Modes
Powerful motor that taps 2500 times per minute
Friction texture, and has soft brush deeply stimulate your pleasure zone
Budget friendly
Cons
---
Short battery life.Requires charging every time you use it
The brush maybe not for everyone
The Tenga Flip Zero Black Strong Edition's elaborate texture, comprising four distinct areas of stimulation, stands out as a testament to its innovative design. By simply sliding off the outer case, users are exposed to a world of pleasure and exploration. The silky soft material enhances the sensory experience, providing a gentle and luxurious touch against the skin.
To ensure an optimal experience, it is recommended to use the provided lubricants or a water-based alternative for added comfort during use. This Fake Pussy also offers customizable pressure points, allowing users to tailor the intensity according to their desires.
Price: $99
Pros
---
Attractive, discreet design
Tight sucking sensation
it enables convenient application of lubricant
Detailed Inner Sleeve
Cons
---
Excessive lubrication can cause leaks
Water exposure causes padding to fall off the bottom
There is a risk of side clips breaking
Cleaning can take a while
Designed with comfort in mind, Áine features four flexible wings that provide a perfect fit regardless of your size or shape. These soft wings embrace your shaft, providing a tantalizing massage with every stroke.
The textured ribs inside the vibrator intensify the sensations, teasing and pleasuring your most sensitive areas. For added excitement, the ribs are perfectly positioned to stimulate the frenulum, the super-sensitive spot beneath the tip of your penis.
Equipped with two powerful motors and nine vibration modes, this Penis Vibrator allows you to explore a variety of sensations. From soft and gentle modes that set the mood to intense levels that push you to the edge, you can customize your experience for mind-blowing climaxes.
Price: $29.99
Pros
---
3 in 1 stimulation(Penis & Testicles & Perineum)
4 Flexible Wings Suit for All Size Penis
Double Motors & 9 Vibrations for Mind-blowing Climax
Whisper Quiet
Inexpensive
Cons
---
Vibration is not as strong as I thought
The Hot Octopus Pulse is a unique couples' massager that offers a distinct experience compared to traditional adult toys. Made from body-safe silicone, it provides quick and easy cleaning, drying nearly instantly.
The toy's effectiveness in edging makes it stand out among its competitors. Edging refers to bringing oneself to the brink of orgasm and then backing off repeatedly, prolonging the experience. The circular stimulation area proves to be highly effective for edging, especially when applied to sensitive areas like the frenulum.
Price:$99.95
Pros
---
Perfect for people who like edging and hands-off masturbating
Good silicone and sleek, well-designed
Easy to clean
App & Remote controllable
Cons
---
Compare to Nyx (with almost the same functionality)Its super expensive
It is not suitable for people who are much smaller or bigger than average
Loud
Short battery life (45 mins)
One of the standout features of Nyx – vibrating penis sleeve is its adjustable size. It boasts two flexible flaps on either side of the solid vibrating section, allowing users to customize the tightness of their grip. This adaptability ensures a more intense and pleasurable experience, catering to individuals with varying widths.
The top of the Adjustable Size Glans Vibrator features a unique bump adorned with soft twigs, strategically designed to stimulate the frenulum. Additionally, the ridges on the device offer enhanced stimulation with every movement. Unlike other Penis Vibrator, this device allows for targeted stimulation on a smaller area, amplifying pleasure and intensity.
With its 10 powerful vibration modes and intensities, this cock vibrator guarantees a mind-blowing experience. Whether you're a beginner or an experienced user, each setting delivers strong and satisfying vibrations.
Price: $29.95
Cons
---
Compact Size & Flexible
Unique bump at the top for stimulation
Easy to Clean & 100% Waterproof
Low Noise Level
Moderate Vibration Strength
Low investment risk
Cons
---
If you need this to be discreet,don't buy it from Amazon
Magnets aren't very strong so the cable can easily be knocked lose when charging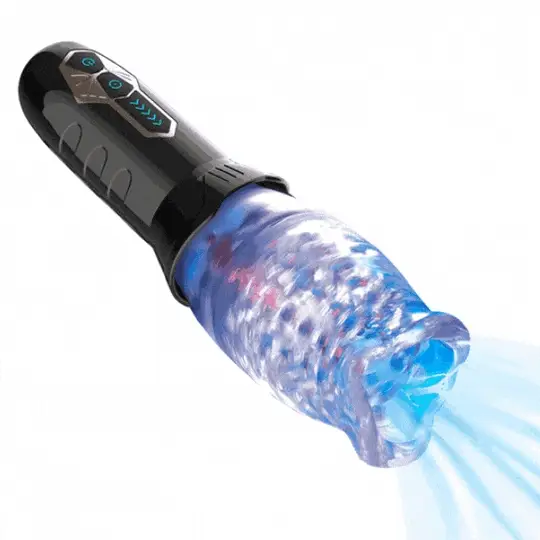 The gawk gawk 3000 toy, also referred to as the male rose, was a viral in the Tiktok last year. Unlike traditional masturbator cups that require manual operation, this Toy is equipped with an automatic motor, making it easier than ever to achieve orgasmic pleasure.
The silicone cup is designed to accommodate different sizes comfortably, and the handle is suitable for most hand sizes.
If you want to warm up first, you can press the bottom button to turn on the vibration mode. There are 10 different frequencies in the vibration mode, and you can switch the mode as you like.
When you get ready, press the top button to enable rotation mode. There are 5 rotation modes with different frequencies, and the indicator light above the button can tell you where you are.
For more, please read: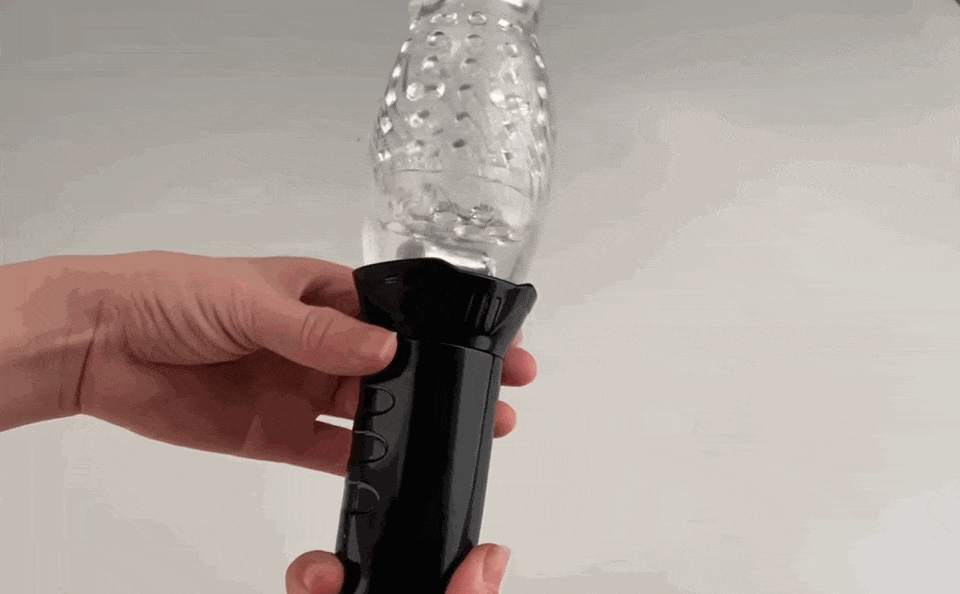 Price:$59.99
Pros
---
Cyclone Blowjob sensation
10 different vibration modes, 5 rotating modes
Layer-by-layer winding friction
Portable, Quiet (50db)
Particles in the cup are soft and comfortable to use
Cons
---
Unable to pick a size, you should check if it fits you before buying
The Satisfyer Men vibrator is a high-quality Adult Toys for Men. Designed specifically for male vibration pleasure. Made from silicone and ABS plastic, it stimulates the head of the penis, providing intense sensations.
With its compact and ergonomic design, the toy offers a comfortable grip and is suitable for men of all sizes. The interior of the toy is structured to gradually increase stimulation as you go deeper.
This Blow Job Masturbator features eleven vibration settings, allowing users to customize their experience. From continuous patterns to waves and pulsations, the toy offers a range of options to satisfy individual preferences. Even at the lowest setting, the vibrations are powerful and deeply satisfying.
Charging this toy is simple and convenient with the magnetic USB cable included. A full charge takes around two and a half hours and provides up to sixty minutes of pleasure.
Based on personal testing, the toy proved to be highly effective, even for individuals who are new to sex toys. It can deliver pleasurable experiences from a flaccid state to orgasm quickly and effortlessly.
Couples can also enjoy this cock vibrator by introducing it as a surprise during intimate moments. The element of surprise and the toy's stimulating capabilities can enhance shared pleasure and add excitement to the relationship.
Price:$69.95
Pros
---
Dozen stimulation intensity modes
Only stimulates the head, so don't need to worry about penis length
Easy-to-grip
Magnetic charger that stays in place firmly.
Affordable
Family
---
Not intense enough vibrations.
A Bit louder
Narrow tunnel make it difficult to clean
This second-generation toy from Fun Factory incorporates modern features such as rechargeability, waterproof capability, and the use of medical-grade body-safe silicone.
With a length of approximately six inches and an insertable portion of three inches, the Cobra Libre II offers a snug experience. It is operated by two motors, offering up to 11 different vibration patterns with adjustable intensity levels. The device is user-friendly, with dedicated buttons replacing the previous finger touch controls.
The Cobra Libre II's waterproof design allows for enjoyable experiences in the shower, and the use of water-based lubricants is recommended for optimal results. Users have the option of using the toy while standing up or lying down, and the motors work wonders on the frenulum, providing pleasurable sensations.
Although the toy is loud during operation, it offers an array of vibration modes, ensuring diverse and intense stimulation. It boasts long battery life and comes with an 8-inch USB charger.
Price: $129.99
Pros
---
It provides vibrations around whole glans
Two whisper-soft motors that work together
Easy charging with strong magnetic USB cable
First-class materials
Cons
---
No storage pouch included. This is especially unfortunate because the silicone attracts dust.
Water-based lubricant only
Confusing pattern control system is not very intuitive
PRICY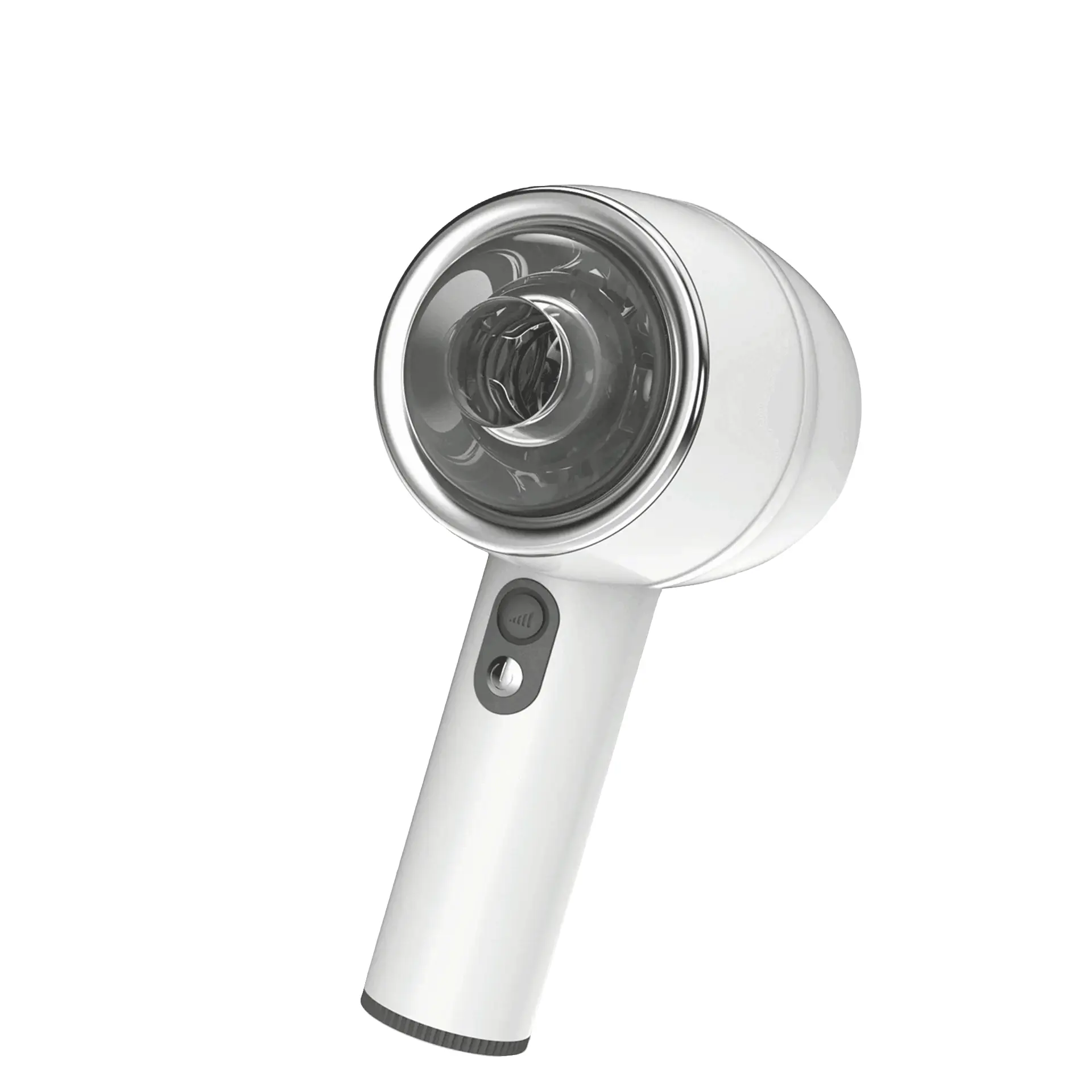 10.Trouvaille Banana Cleaner
The Banana Sex Toy is a discreet and innovative masturbator designed for men's pleasure. Despite its name, it has nothing to do with cleaning bananas. Instead, it offers a unique and exciting experience. it was a viral in the Tiktok last year.
The toy is made of high-quality materials, including ABS, POM, and a soft, elastic TPE sleeve. The sleeve features various nodules that provide an exhilarating tactile sensation.
With its hair dryer-like design, the Banana Cleaner is inconspicuous and can be easily hung up or stored without arousing suspicion. It also has a user-friendly layout, with a long handle and a cleverly positioned button for easy access.
In terms of functionality, the Banana Cleaner offers six vibration modes, providing a wide range of sensations. It can stimulate the entire penis, offering a full massage experience. Its size is compact, making it travel-friendly.The noise level of the Banana Cleaner is generally acceptable, although it may exceed the manufacturer's claim of being below 60 decibels.
Overall, the Banana Cleaner is a budget-friendly option compared to other sex toys. It also offers hands-free masturbation and includes a suction cup base for added convenience.
For more,please read: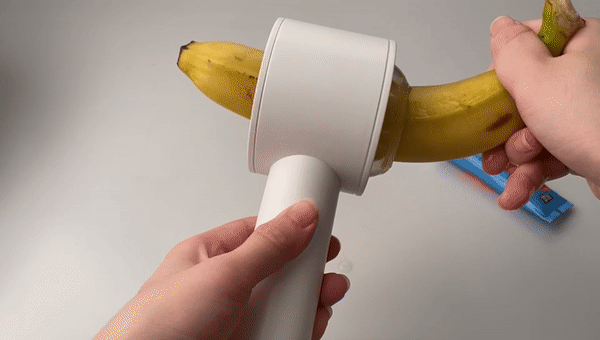 Price: $39.99
Pros
---
6 different vibration modes
Whole penis massage available
A low-key look
Compared with other toys it is budget friendly
Hands-free masturbation available
Cons
---
Suction cups are only suitable for smooth surfaces such as glass or metal. Otherwise there is a risk of falling off
If you don't like rubber material
If you cannot stand the TPE's odor
One of the coolest things about the F1S Developer's Kit is that you can control it with an app. The app lets you customize your pleasure and explore a whole new world of sensations. Whether you want to enjoy it solo or invite your partner to join the fun, the app puts you in the driver's seat.
the F1S V2 harnesses the power of two technologies: Sensonic and Cruise Control. Here's how these technologies work:
Sensonic Technology
By employing Sensonic technology, the F1S V2 emits powerful sonic waves that penetrate deep into the penis, resonating from all directions simultaneously.
Cruise Control Technology
With Cruise Control, the F1S V2 detects any reduction in the speed of its dual motors and instantly boosts them, maintaining consistent power and intensity throughout your session.
Price: $229
Pros
---
Great battery life
Deep & intense vibrations
Customizable vibration patterns by App
Easy to clean & dry,Doesn't attract dirt
Stylish Design
Family
---
Most expensive toy in this list
Hands-free operation is possible but not practical
App crashes sometimes,which is frustrating
The internal diameter and length are limited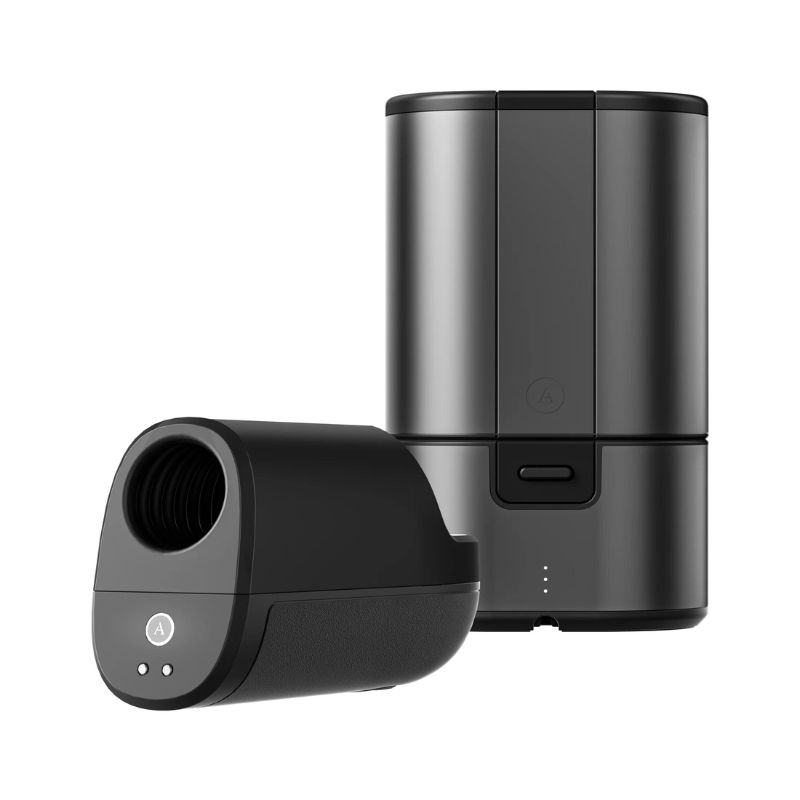 The Arc Wave Ion consists of two parts. The top part is made of body-safe silicone, allowing you to use oil-based lubricants. The silicone exterior is ribbed and provides a comfortable and flexible experience. The toy is well-designed and includes additional features for easy handling and pressure adjustment.
Utilizes air technology, also known as sonic vibrations. Unlike traditional vibrators, it doesn't physically touch your body. Instead, it emits sonic waves that penetrate deeper into your skin. This unique stimulation can offer a more refined experience and target specific pleasure points.
It has different intensity settings, and it starts in a silent mode to minimize noise when not in use. However, it does produce some sound, especially at higher settings. While it's not completely silent, it's still discreet enough to be used with some privacy. The carrying case doubles as a charging dock and helps maintain a low profile.
Price: €189
Pros
---
Minimalist design personally love it!
Easy to use.
Couple play is possible.
Good for edging and training.
Long battery life.
Suitable for larger-sized penis
Cons
---
Budget tight? Don't think about it
It may not be suitable for small penises.
It's a bit noisy
Featuring three control buttons, including a power button, 8 speed settings, and 20 vibration modes, the Man Wand offers customizable pleasure tailored to individual preferences. Its USB rechargeable feature ensures convenient and hassle-free charging, while the fluttery silicone sides provide flexible movement and the ability to accommodate all shaft sizes.
Crafted with premium platinum-cured silicone, it is body-safe, phthalate-free, latex-free, fragrance-free, and paraffin-free. The toy's durability and longevity are impressive, showcasing the manufacturer's commitment to providing a top-notch product.
In terms of price, this Penis Vibrator offers excellent value for money. Priced under $100, it is an affordable option compared to similar high-quality silicone toys on the market.
Price: $ 87.99
Pros
---
Powerful motor for vibration
Great for edging
Budget friendly
IPX7 waterproof
Cons
---
Not hands-free
Wings do not fully cover penis
Also Read: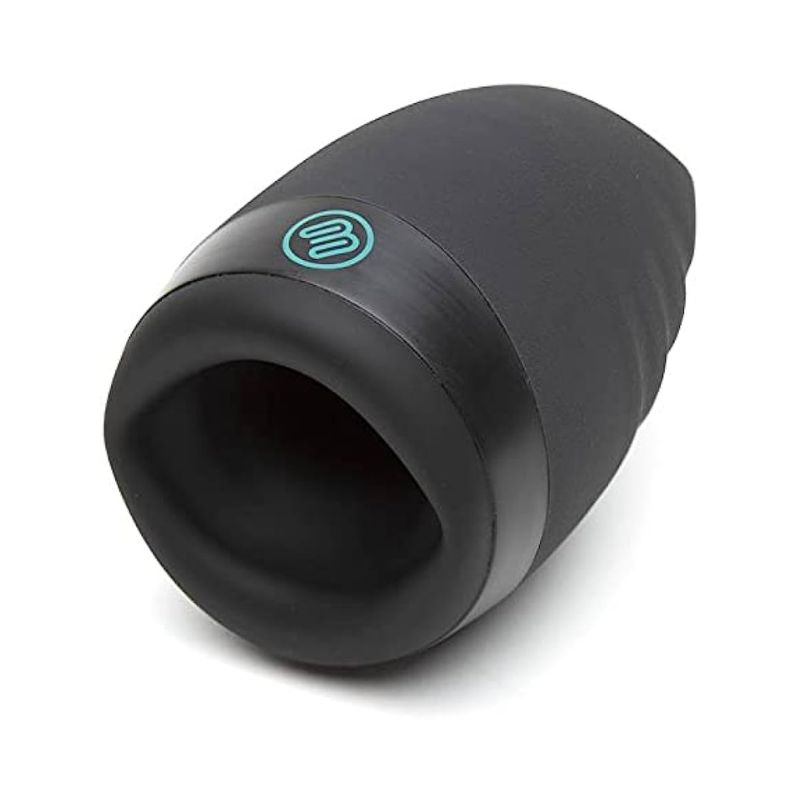 The Blowmotion Warming Male Masterbation Toy is Perfect for Newbies. If you're new to battery-powered masturbators, the Blowmotion is an excellent choice. It combines a sleeve with mechanical stimulation It is a reliable and enjoyable male vibrator that offers a unique warming sensation, customizable vibrations, and a user-friendly design.
With its compact size and splash-proof feature, it allows for versatility and can be used discreetly in various settings. The toy is made of high-quality materials and provides a range of stimulation options to suit personal preferences. Overall, the Blowmotion is a great option for both newcomers and experienced users.
Price:$89.99
Pros
---
Sleek,compact size
Heating feature
Splashproof (Not waterproof!)
A low-key look
Cons
---
A little pricey
Only focuses on the head of the penis
A bit noisy
The Vibro Fleshlight is an exciting addition to the world of pleasure toys. With its innovative design and powerful vibrations, it offers a unique and intense experience for users.
The sleeve of the Vibro features protruding cylinders that transmit vibrations from the front, resulting in a tingly and caressing sensation. This thoughtful sleeve design sets it apart from other toys in the market. Additionally, the toy comes with three bullet vibrators that easily fit into the canals of the sleeve.
While the toy may require a bit of effort to insert due to the added hardness of the vibrators, once in place, it offers an intense and pleasurable encounter. The vibrations are not only felt directly but also resonate throughout the toy. And also boasts a decent battery life, with replacement batteries included in the package.
Price:$89.95
Pros
---
Classic design with vibrating modes
Brand new Fleshlight experience
Wonderful texture inside the cup
Good material using
You can use it as a normal fleshlight if you don't like vibration
Cons
---
Long preparation time
A bit pricy
Difficult to clean
Also Read