Intimacy and sexual pleasure are essential aspects of human nature. With the advancement of technology, various products have been developed to enhance our sexual experiences. Pocket pussies are one such innovation that aims to provide men with a realistic and satisfying sexual encounter, either as a solo activity or with a partner. So, what is a pocket pussy? Let's talk about that and find out your perfect pocket pussy.
Table of Contents
A pocket pussy is also known as an artificial vagina, which is a sex toy designed to simulate the experience of vaginal penetration.
They are typically compact and portable, making them convenient for personal use. Usually, these toys are made of soft, stretchy material with a hole designed for a penis, and their interior often comes with different texture patterns to provide multiple stimulations.
Pocket pussies come in various designs and styles. The standard pocket pussies with vaginal openings are the most common ones. Apart from that, there are also oral、anal pocket pussies, vibrating vagina toy, etc.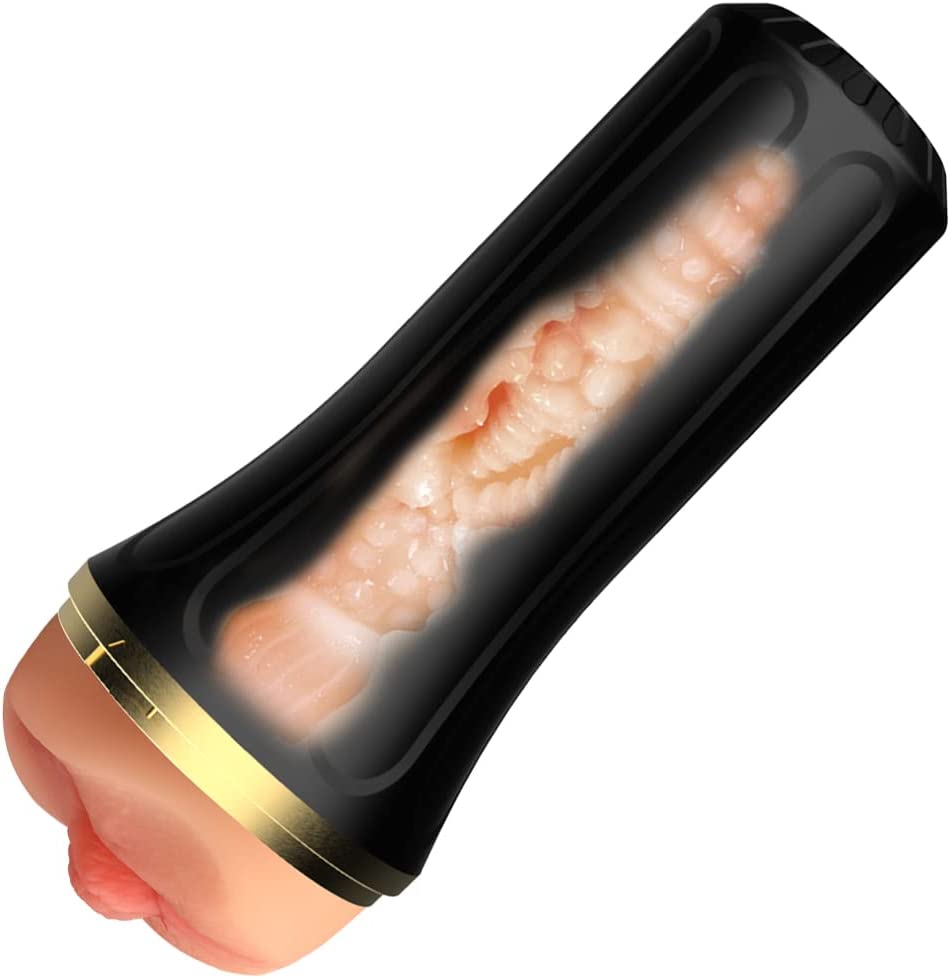 Fleshlight vs Pocket Pussy
Fleshlight is a brand name, but just like UGG, it has become synonymous with the vagina sexy toy. There are a wide variety of Adult Toys for Men on the market today, but Fleshlight is still on the minds of many men.
On the other hand, pocket pussy is also a Male Masterbation Toy, but it is usually smaller and more compact compared to a Fleshlight. Pocket pussies are designed to mimic the appearance and feel of a vagina or anus, and they often come in discreet cases or containers for storage.
When comparing a Fleshlight to a pocket pussy, there are a few key differences. The Fleshlight is typically tighter when using the sleeve inside the casing, which can provide a more intense sensation.
Additionally, full-size Fleshlights often have more detailed and realistic visual features because they are designed to replicate the appearance of a larger anatomical space, such as a vagina or anus. They also usually have two openings for penetration.
In terms of material quality and the overall feeling of the tunnels, both Fleshlights and pocket pussies aim to provide a realistic experience. The materials used in these products are often soft, flexible, and designed to simulate the texture and warmth of human skin
For more,please read :
How Does a Pocket Pussy Work?
A pocket pussy is designed to replicate the texture and sensation of real vaginal intercourse. It usually consists of a soft, rubbery sleeve made from TPE, rubber, and Cyberskin and an outer shell made from hard plastic.To use a realistic vagina, one simply inserts their penis or fingers into the opening of the sleeve and moves in a rhythmic motion, mimicking the thrusting of intercourse.
The inner surface of the sleeve is often textured with ridges, bumps, or other stimulating features to enhance pleasure.The sleeve creates a tight and enveloping sensation around the penis, which can intensify sexual stimulation and provide a pleasurable experience.
Some pussy toy also come with additional features such as vibration, suction, or temperature control to further enhance the sensations.
How to Choose the Right Pocket Pussy?
We are always told that you can't judge a book by its cover, but when choosing a pocket pussy, you'd better consider its design. The design includes the outer and the inner. For the exterior design, consider buying a pocket pussy with a hard case instead of a bare sleeve because a tough case can protect its soft sleeve against damage. While for the interior design, you can choose the sleeve according to your liking. There are sleeves with a variety of texture patterns, ridges, bumps, or other stimulating features, just choose what you like.
Size
Next step, let's talk about the size. The sleeve can be stretched to fit different penises, but once it touches the case's wall, it stops swallowing. When your size exceeds the maximum the sleeve can stretch, it will cause engorgement and swelling of the penis.
While if your size is smaller than the sleeve, you will not feel the thrill of pocket pussy. Either situation is unpleasant. The secret to choosing a right pocket pussy is to measure your penis, and then find a pussy that meets your dimensions.
Functionality
Then, don't forget the functionality. Do you like to enjoy it by your hands or by motors? If you like the former, then the manual toy vagina is the best operation.
Manual Pussy allows you to freely control the strength and perspective of massage the penis. While the vibrating vagina toy can enhance the stimulation and shorten the time to climax.
Price
Finally, Take price into account. Factors such as material, functionality, size, brand, will affect pocket pussies' price. The higher the quality, the higher the price.
But for novices, you don't need to pursue expensive products. Some low price pocket pussies also can satisfy your demand. What's more, the low price won't let you feel pressure, but also let you experience the fun of different products.
How to Use a Pocket Pussy?
Now, as you know what a pocket pussy is and how to choose your vagina toy, it's time to put it into practice.
Preparing for use
Before using a pocket pussy, it's crucial to create a comfortable environment. The dim light and soothing music can help relax your body and mind. Meanwhile, lighting candles is also a good way to arouse your desire. It's time to work up after your body and mind are ready.
Applying Lubrication
Using lubricant is a key factor in minimizing any discomfort and maximizing pleasure. Apply a generous amount of water-based lubricant to both the opening of the sleeve and your penis. The lubricant reduces friction, allowing for smooth gliding and a more realistic sensation. Remember to reapply lubrication as needed throughout your session.
Positioning and Grip
Experimenting with different positions and grips can help you find the most pleasurable and comfortable technique. Hold the toy firmly but not too tightly, allowing for a natural movement. You can try positions such as lying on your back, sitting up, or even kneeling.
Find what works best for you and adjust the grip and pressure according to your preferences.
Sensual Stimulation Techniques
There are various sensual stimulation techniques you can incorporate while using a toy to enhance your pleasure. Experiment with different strokes, speeds, and depths to find what feels most pleasurable.
You can also try adding gentle twists, circular motions, or even pausing at specific points to intensify the sensations. Remember, everyone's preferences are different, so explore and discover what works best for you.
How to Care For Your Pocket Pussy?
Handle with Care
To ensure the longevity of your pocket pussy, it is crucial not to stretch the sleeve excessively. While it may be tempting to exert force, stretching the sleeve beyond its intended limit can lead to tears or damage. Treat your vagina toy delicately to preserve its quality and prevent any unwanted mishaps.
Cleanse Thoroughly
After each use, it is important to clean your pocket pussy properly. Rinse it with warm water and use a mild, non-irritating soap or a specialized toy cleaner. Gently lather the sleeve, ensuring that all surfaces are adequately cleaned. Rinse it thoroughly to remove any residue.
Dry Completely
Once you have cleaned your toy, ensure it is completely dry before storing it. Leaving any moisture can promote mold or mildew growth, compromising the toy's hygiene and longevity.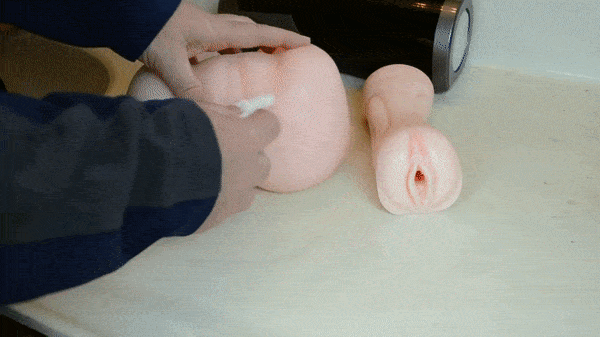 Pat dry the sleeve with a clean towel or let it air dry in a well-ventilated area. Avoid using heat sources like hair dryers, as excessive heat can damage the material.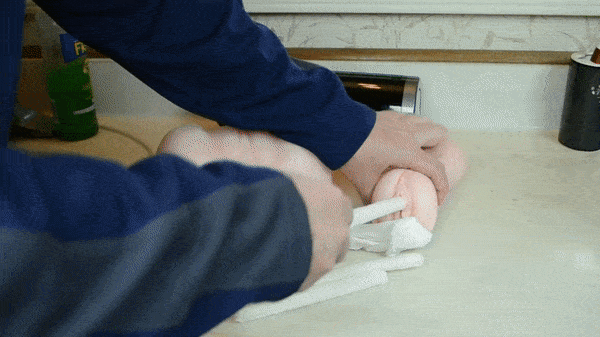 Or you can use dryness stick to clean inside. The Dryness Stick is a pencil-thin stick designed to extract moisture from your toy. It's incredibly easy to use and guarantees a thorough drying experience. Simply insert the stick into the toy, and it will absorb the water, leaving your toy clean, fresh, and ready for your next adventure.
Store Safely
To maintain the quality of your vagina sex toy, it is crucial to store it properly. After it has dried completely, store it in a clean and discreet container or its original packaging. Ensure that the storage area is dry and free from excessive heat or humidity. This will prevent any potential damage or degradation of the toy's material.
Use Water-Based Lubricants:
When enjoying your pocket pussy, always use water-based lubricants. These lubricants are specifically designed for use with sex toys and are less likely to cause any damage to the material. Avoid using oil-based or silicone-based lubricants, as they can deteriorate the toy's material and shorten its lifespan.
For more Please read
Avoid Sharing
It is essential to note that pocket pussies are intended for personal use only. Sharing your toy can lead to the transmission of bacteria, viruses, or other sexually transmitted infections. To prioritize your health and well-being, refrain from sharing your toy with others.
Regular Inspections
Periodically inspect your toy for any signs of wear and tear. Check for tears, discoloration, or changes in texture. If you notice any damage, it is advisable to replace the sleeve to maintain both hygiene and optimal functionality.
Take away
After reading this article, I believe that you must have a better understanding of pocket pussy, and can use it correctly. So why not buy a pocket and have some fun?
It's the Fourth of July, and we need fireworks, parades, as well as sex toys. So, we offer a series of discounts to celebrate the wonderful holiday. It is a great time to save your money from ordering a pocket pussy from ANESIDORA.
For more please read :
Frequently People Ask and Question
How to Warm up a Pocket Pussy?
You can simply warm up your pocket pussy with warm water (not hot water) for 5-10 mins, or use a heating rod to make things more efficient.
Can I Microwave a Pocket Pussy?
No, you can't microwave a pocket pussy because this will damage the material of the toy or cause serious harm to you.
What Does a Pocket Pussy Feel Like?
The ultra realistic-looking vagina toy feel like sex with a woman. The tunnels are often ribbed or lined with irregular soft bumps, which imitate the texture inside a woman's vagina.
The silicone surface feels silky, stretchy, and warm just like real skin. Simple or inexpensive strokers also feel like sex, but the higher quality and bigger the toy, the more realistic it will feel.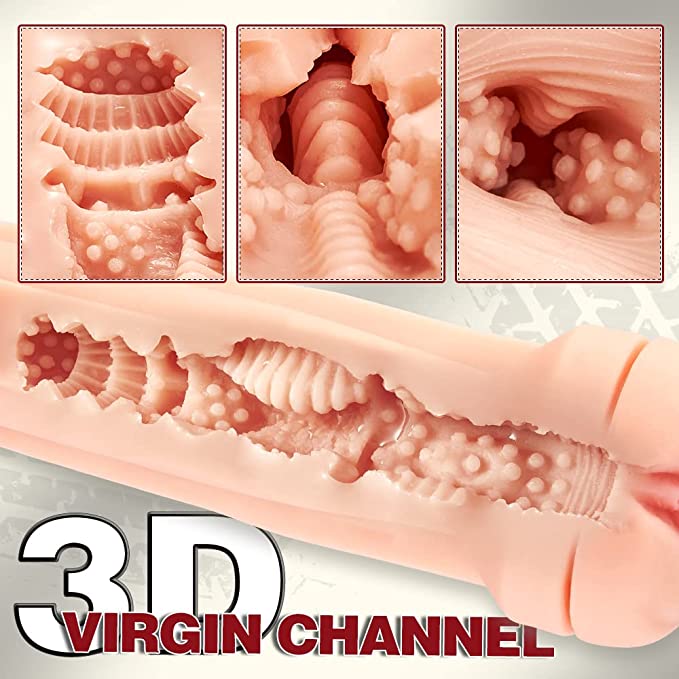 Can I DIY a Pocket Pussy?
Homemade Pocket Pussy can be a fun and cost-effective project. By following the steps outlined , you can construct a functional and unique alternative to the expensive branded options.
Remember, though, that safety and personal satisfaction should always be your top priorities. Enjoy responsibly!
Read more:
However,Can you masturbate too much?! Urologist DEBUNKS 6 Masturbation Myths
Dr. Rena Malik, a urologist and pelvic surgeon, debunks six common myths about masturbation in a YouTube video.
She explains that masturbation has many benefits, including improved mood, better sleep, and increased focus due to the release of dopamine, oxytocin, serotonin, and endorphins.
She also dispels myths that masturbation causes blindness or erectile dysfunction and that masturbating too much reduces sensitivity or is harmful.
Dr. Malik warns that excessive use of pornography can lead to desensitization and performance anxiety, which can cause erectile dysfunction.
She recommends seeking the help of a sex therapist if feelings of guilt associated with masturbation are affecting mental health or sexual function. Dr. Malik concludes that masturbation is safe and healthy as long as it is not interfering with daily life.
Who is Dr. Rena Malik
Dr. Rena Malik is a urologist and pelvic surgeon who has expertise in the diagnosis and treatment of conditions related to the urinary tract and male and female reproductive systems.
She has given talks and lectures on various topics related to urology and sexual health, including masturbation.
Also Read