Every time we learn more about the erotic industry, our moral boundaries are pushed. As the 'movement' progresses, anal sex is no longer taboo, let alone limited to homosexuals. This inspired me to write a guide on how to use anal toys for a beginner
Anal toys is becoming more and more popular among heterosexual and lesbian couples. There are so many pornographic films featuring anal sex, and search engines are full of information about anal sex.
Still, there's no denying that men are more obsessed with anal sex than women, and women are more fearful of it.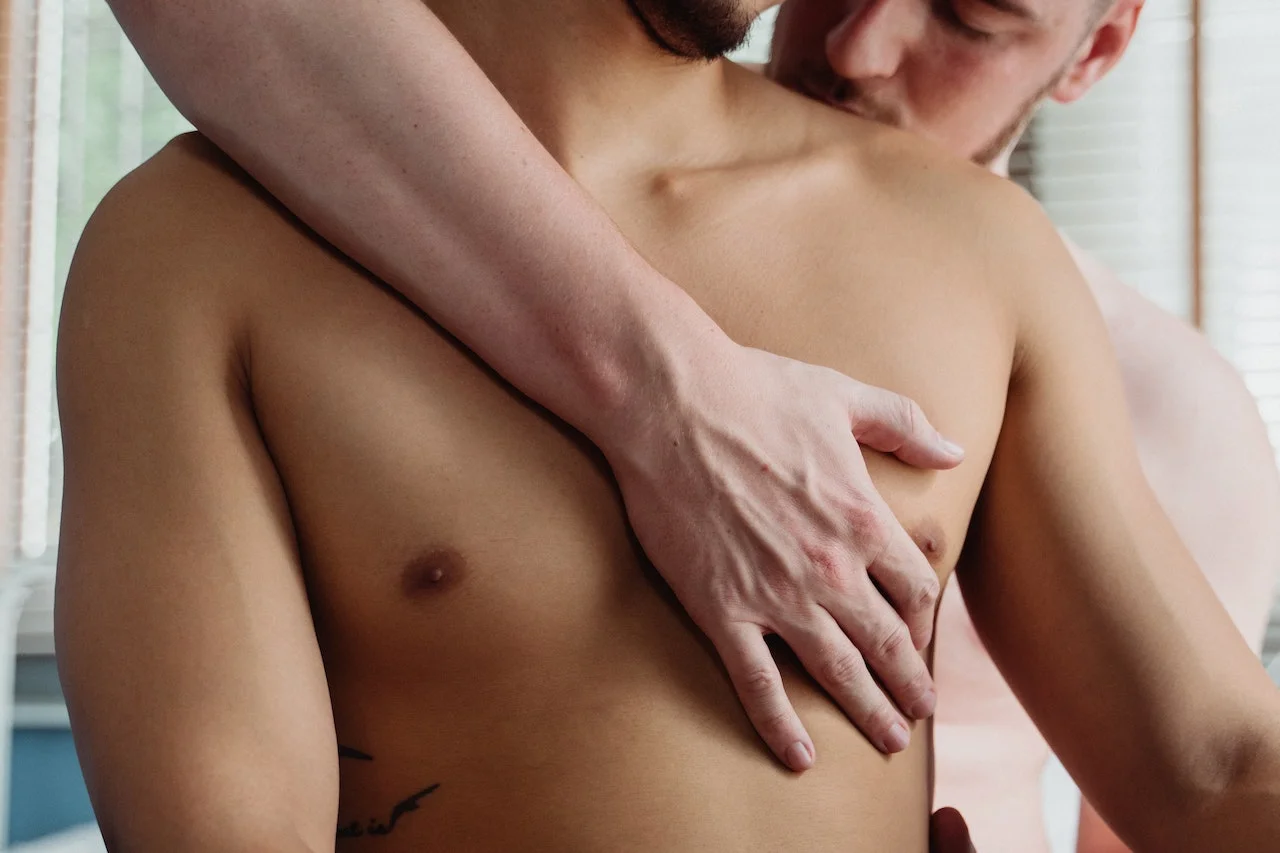 Why People Obsessed With Anus?
Our bodies have so many holes, but we avoid talking about the anus, probably because we are ashamed. for a long time, the vagina and penis have always been the only sexual organs that people believed. While the anus excretes feces.
Sadly, many people don't realize that the vagina and the anus share a wall, and applying pressure from behind can create a whole new sensation. In addition, thousands of nerve endings around the anus can easily stir up the sensitive nerves of the whole body. This is why men love anal sex so much.
Anal plug is the low-level BOSS in anal play. If you want to get deep into anal sex, then don't ignore it. In general, anal plugs have a cone-shaped or drop-shaped shape with a flared base. Its main function is to stay quietly in the body, providing a steady pressure stream. Check our detailed Article to get more info about
Also Read:
Anal Bead
Anal beads are a series of beads of the same size or gradually get bigger, and each ball is either adjacent or has a small space between them. The beads at the top are relatively small and easy to insert into the anus. The deeper you penetrate, the more pressure you feel on your sphincter.
In contrast to anal plugs, anal beads can repeatedly move in and out of the anus at different speeds. Don't push and pull the beads too quickly or roughly otherwise you'll increase your likelihood of injury.
Anal dildos are dildos that have a phallic shape, except they also have a base to keep them from getting lost. Dildos come in all shapes, girths, lengths and colors. It can be inserted as well as the butt plug, but due to the length and shape of the dildo, it is not destined to be the best hands-free sex toy.
Anal Vibrator
Similar to the vaginal vibrator, the toy stimulates the anus. Instead of pulling the anal vibrator out repeatedly, you can enjoy the different speeds and vibrations from the vibrator by simply flicking the switch.
Anal Trainer
Anal training kits can help newbies ease their fear of anal sex. The anal training set contains different sizes and uses of anal toys, which can provide different training according to different needs. Using anal training kits can get you to anal sex faster. You can use it independently or involve your partner, who will develop a good connection with your anus in the process.
For more please read :
How to Use Anal Toys Safely?
Ideally, using anal toys should be comfortable and fun, but the reality is that many people have caused harm due to the inappropriate use of anal toys. To make your anal toy experience more enjoyable, here are some tips. Armed with these anal sex tips, you can easily handle both sex toys and your partner's genitals themselves.
Face your butt directly
Preparation, however, isn't enough.You need to figure out what's inside your anus, which is responsible for your safety. The anus is the last organ of the digestive system. It communicates with the rectum.
Many people tend to avoid posts about butts when browsing sex forums. This phenomenon is very common. There is not so much a sacrosanctity to the anus as it is ignorance. When you click on this article, it proves that you are ready to develop your own ass.
Between the rectum and the anus, the sphincter is a muscle that contracts and relaxes rapidly, controlling communication between the inside and outside of the anus. What we call anal sex is doing a thrusting movement in a certain space.
Start off slowly
Haste makes waste. For starters, slow down first. The anus is not to be penetrated as violently as the vagina, it needs to be treated gently. An anal training kit is a great option for beginners new to anal sex. Generally, this kind of suit will be equipped with three anal plugs of different sizes to help the anus adapt to foreign objects of different sizes.
After training your unexplored anus to accept foreign objects, the next step is to extend the time it stays in you. You may only be able to tolerate it for a few minutes at first, but as you get more comfortable, you can extend the time to half an hour, or even an hour.
Be careful not slip too far
Beginners can choose from a variety of anal toys, but make sure to select one with a flared base to avoid accidentally sliding the toy into the rectum. If you knew how embarrassing and dangerous it is to slip an anal toy inside you, you'd grab the bottom of the toy without warning. Choosing a chassis with a flare can minimize these embarrassments and keep them outside the body.
Say no to share
Time to talk about hygiene. Anyone with common sense knows that underwear should only be worn inside pants, not outside them, unless you're superhuman. In the same way, anal toys can only be used in the anus, not in the vagina or elsewhere, unless you want to get an STD.
If you do share, put a condom on your toy, that's the bottom line.
Keep them hygiene
Sex toys are like clothes. Wearing them requires cleaning every time. Washing sex toys frequently can not only protect your safety but also prolong their lifespan. Cleaning anal toys only need warm water and unscented, colorless soap, simply rubbing and drying. If your toy has many crevices, use a toothbrush.
The most important thing is to clean up in time before and after each use. Silicone toys will slowly degrade over time, so it's best not to keep silicone toys together. You can prepare some black cloth bags to store the silicone toys separately, which can reduce the damage of the toys. More info about cleaning anal toys and storing anal toys?check this
Also Read: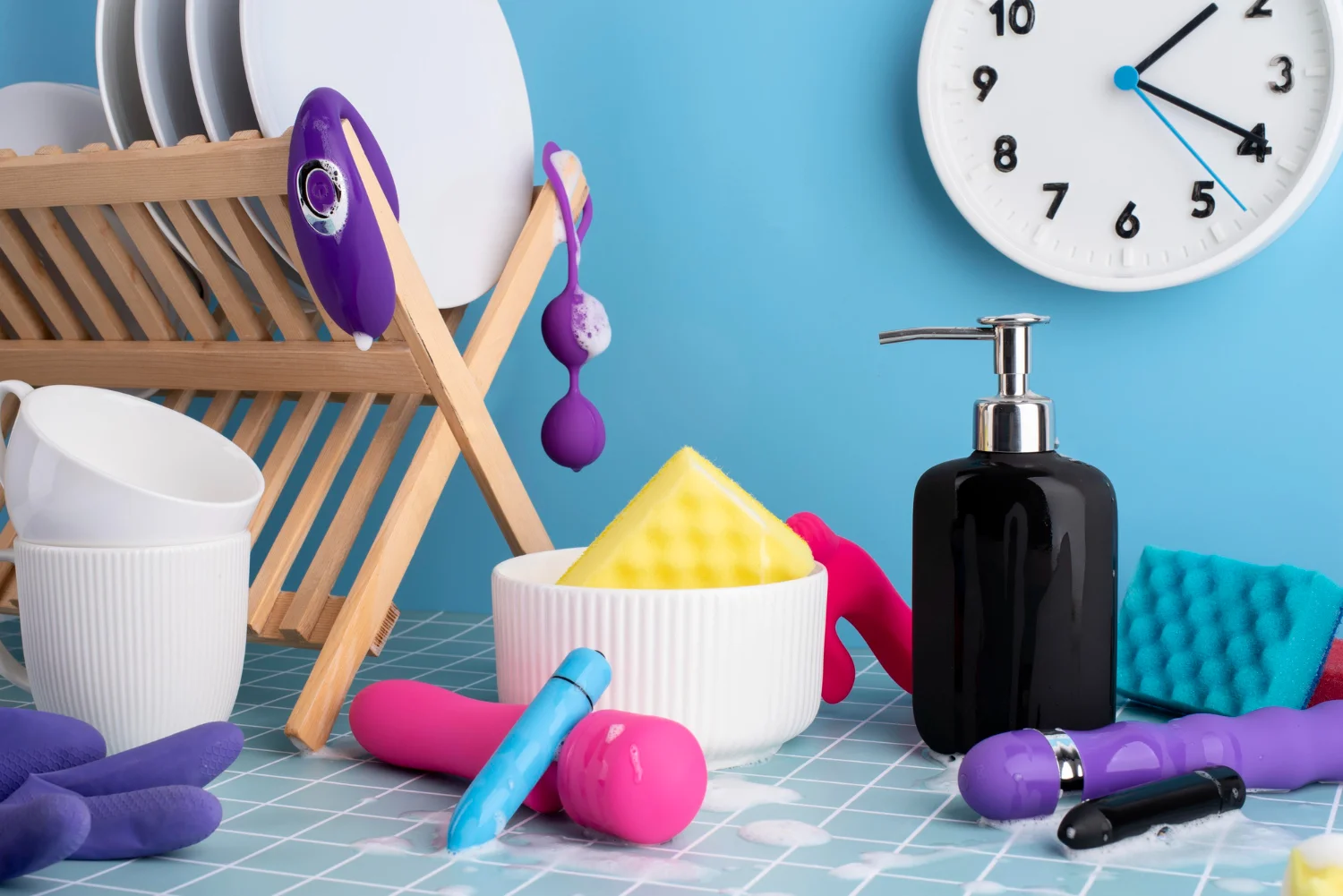 Beginners' anal toys
Choosing anal toys could be daunting for novices. You should have a general understanding of the materials, functions, sizes and shapes of anal toys. And we know Learning is a mind-boggling process for grown-ups, so if you don't want to spend too much energy on it, take a look at our curated selection of anal toys for beginners.
This anal plug training kit has a distinctive teardrop look, with narrow ends and a wide middle for entering and lodging safely in the anus. The anal plugs come in two circumferences, 1.18″ and 1.38″, and range in length from 2.76″ to 3.7″, making them ideal for novices.
This set of anal plugs is made from high-quality silicone with a smooth surface that is comfortable to the touch. The base of the anal plug is designed in the shape of a rose, adding a touch of femininity.
Anal plugs stuck in the anus aren't enough for you, try this vibrating plug. This vibrating anal plug has a raised surface pattern that increases friction compared to a smooth anal plug.
Inside the anal plug is a bullet vibrator with 9 different vibration frequencies. If you want to take your time, you can remove the bullet vibrator from the base and place the silicone casing over your finger. Start slow and low, and then increase the speed and vibrations as you feel comfortable.
As a man, if you're looking for a toe-curling orgasm, look to the prostate. Prostate orgasm is a huge temptation for men. The top of this male prostate massager can not only stimulate the P spot, but the raised part in the middle can effectively stimulate the anal cavity. The flat base allows the vibrator to stay securely in your underwear. This hands-free fun will bring new highs to your sex life.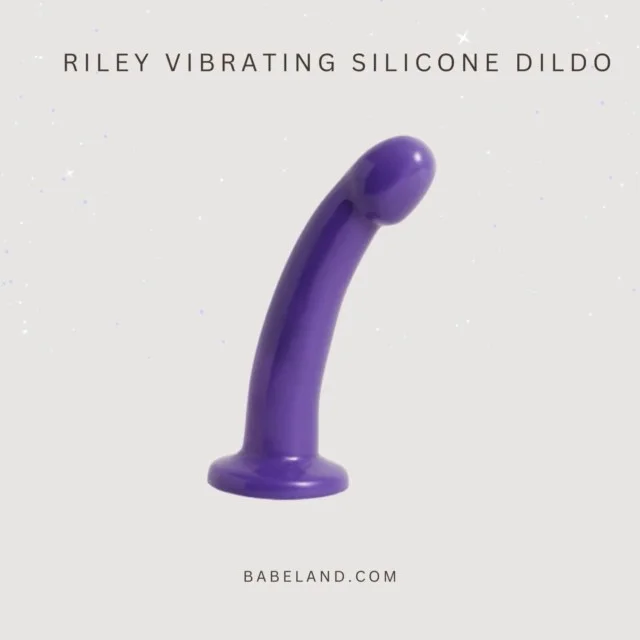 Dildos can be used not only for the vagina but also for the anus. The slightly curved curve and round ball fit nicely in the anal canal. Since the dildo is longer than the anal plug and has no bulging part, it cannot be stuck in the anus like an anal plug, and hands-free cannot be achieved. But it is precise because a sufficiently long penis can stimulate the male prostate.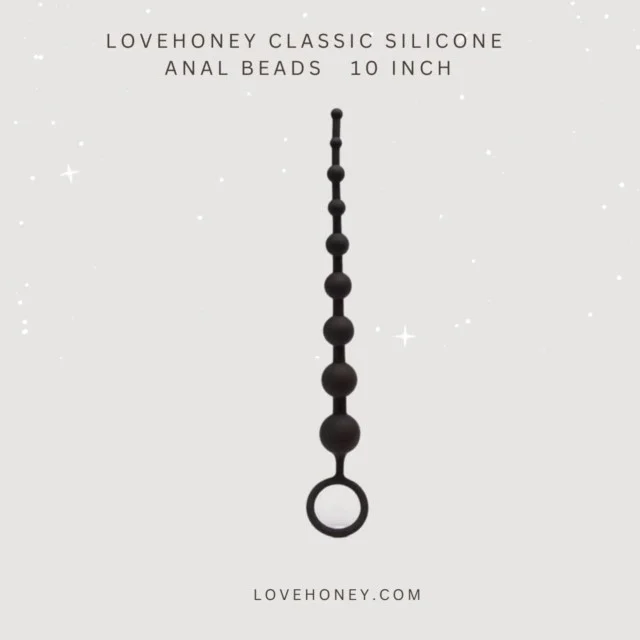 This anal bead is great for beginners. The small beads do not overwhelm beginners and allow for quick adaptation. The silicone material allows you to bend it to any angle you want. The ring at the top is also easy to hold.
Also Read: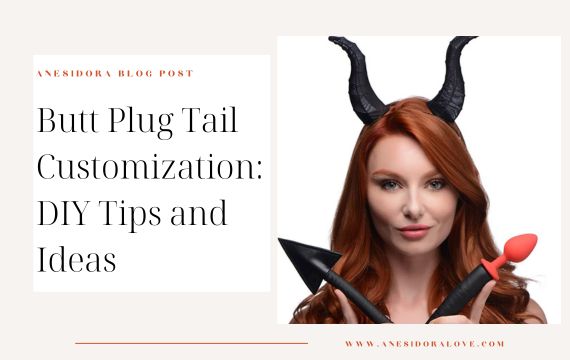 FAQS
Are there any serious rules or requirements about preparing for anal play?
No, there are no serious rules or requirements, but it's important to make sure you're feeling relaxed and comfortable during the experience.
How can you explore your own body before playing with a partner?
You can use your own finger to learn what the sensation of anal play feels like and what feels good for you.
What should you do before playing with a partner?
It's recommended to schedule the play session, avoid foods or drinks that upset your stomach, and go to the bathroom to make sure there's nothing left inside the canal.
What can you do if you're really concerned about having something inside your body before playing?
You can use a simple douche to remove anything that might be inside the body and make sure everything's clean and fresh.
What should you do to prepare your body for anal play?
You should warm your body up, make sure everything external is clean, use lots of lubrication, start small, and listen to your body.
Is it important to use lubrication during anal play?
Yes, it's very important to use lots of lubrication because the anus is not self-lubricating.
What should you do if you experience pain during anal play?
If you experience pain, it could be because your body is not warmed up enough, the toy you're using is too big, you haven't used enough lubricant, or it's just not the right day for you. Relax, try something else, and try again another day.
What's the best way to enjoy anal play?
The best way to enjoy anal play is to be as relaxed as possible, which might mean lots of kissing, sucking, foreplay, or even a full body massage.
References
Stacy A. Henigsman, DO "Anal Sex Safety: Everything You Need to Know"
Healthline, Updated on Feb 3, 2022