Butt plugs are no longer the exclusive toy of gays, as people are obsessed with butt play, they are becoming more and more popular. Therefore, there are all kinds of anal plugs on the market. Today we will introduce two types of anal plugs: vibrating anal plugs and thrusting anal plugs.
Table of Contents
Vibrating butt plugs are trying to Prostate Massage through vibration, and come with a motor that produces varying levels of vibration. Compared to non-vibrating butt plugs, they can prolong the sensation and stimulate the anal nerve for a longer period of time, enhancing pleasure.
It also offer a range of intensity levels and vibration patterns to customize your experience. However, the motor does produce some noise, which may not be desirable for some users.
Thrusting butt plugs, on the other hand, are designed to simulate realistic penetration by moving the plug back and forth with a motor. This motion provides deeper penetration, making it ideal for those who enjoy this type of stimulation. Thrusting butt plugs also offer a hands-free experience, allowing you to enjoy the sensations without having to hold the plug in place. However, the speed and intensity options are limited, which may not suit everyone's preferences, and some users may find the thrusting motion uncomfortable or too intense.
Which one is better for novices?
Choosing the right anal plug for beginners can be challenging, as everyone has different sensitivities to stimulation. It's important to rely on your own judgment when selecting the right plug for you. For those interested in purchasing vibrating butt plugs, we've selected two of ANESIDORA's most popular vibrating anal plugs to test – Janus and Saul Glans 3.
This innovative vibrating butt plug features ten different vibration frequencies, giving the user a wide range of stimulation options. Its slight bulge is designed to fit comfortably in the anal cavity for more precise stimulation. In addition, this innovative butt plug has an inflatable mechanism that can stretch the anal muscles and increase sexual pleasure.
Features of Janus
Design
The overall hue of this vibrating anal plug is black, which is full of mystery. A hint of red on the bottom breaks the dullness that black brings. The combination of black and red makes this anal plug look restrained and enthusiastic.

The Janus vibrating butt plug is in keeping with the ergonomic design. The curved shape makes it super comfortable for long-term use and great for prostate stimulation. The curved base conforms well to the curvature of the butt. It's also a good option for women to stimulate their vagina, and the bumps on the base can massage the clitoris.

This butt plug material is body-friendly silicone and feels like velvet. Due to the non-porous surface, the butt plug has no chance to absorb bacteria and liquid and is easy to clean.
Size is one of the most essential factors you should consider when choosing a butt plug. The Janus is almost 5.9 inches long, and the insertable length is about 4.3 inches. The circumference at its thickest point is almost 4.7 inches.
When the shaft inflates, the maximum circumference is about 8.6 inches.
Functionality
Remote control:Janus can be controlled not only by buttons but also by remote control, which makes it more convenient to operate.
Waterproof: The Janus is IPX7 waterproof, which means you can satisfy your fetish if you like anal play in the bathtub.
USB Rechargeable: Janus is rechargeable and comes with a USB charging cable. Charging takes 2 hours and provides up to one hour of continuous use.
Vibration
Janus vibrating butt plug offers 7 different vibrating modes with 3 speeds to cycle. It does not simply increase the speed, but stimulates the P-spot through different vibration frequencies.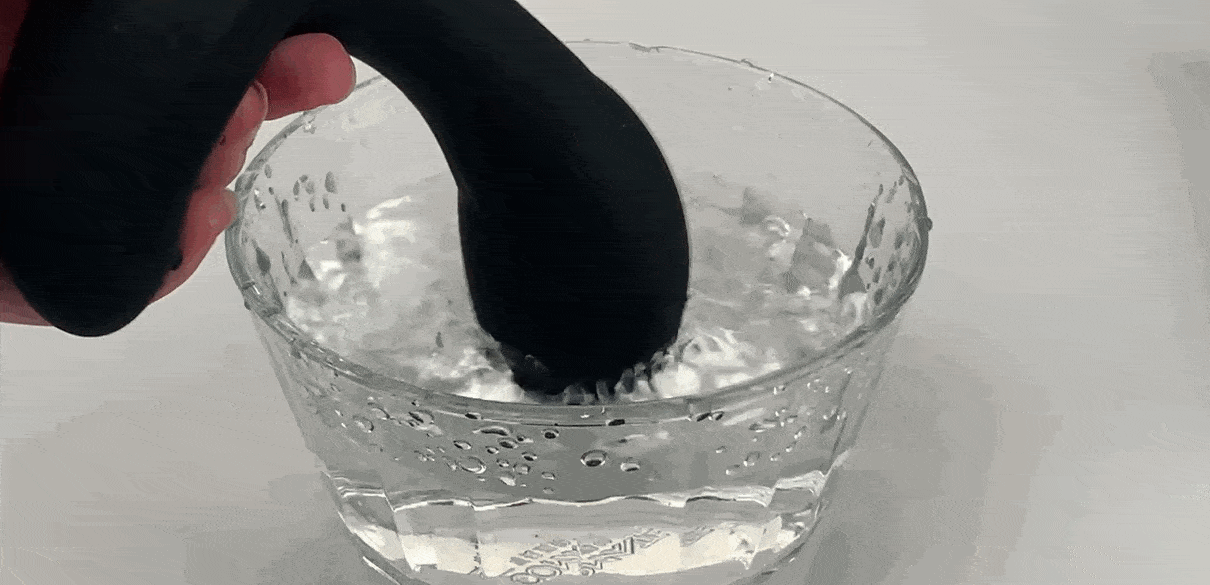 Inflation
If there is one thing that makes this vibrating anal plug better than other anal plugs of the same type, it is probably the fact that it can expand while vibrating. This not only stimulates your P-spot, but also exercises your sphincter muscle for double the stimulation.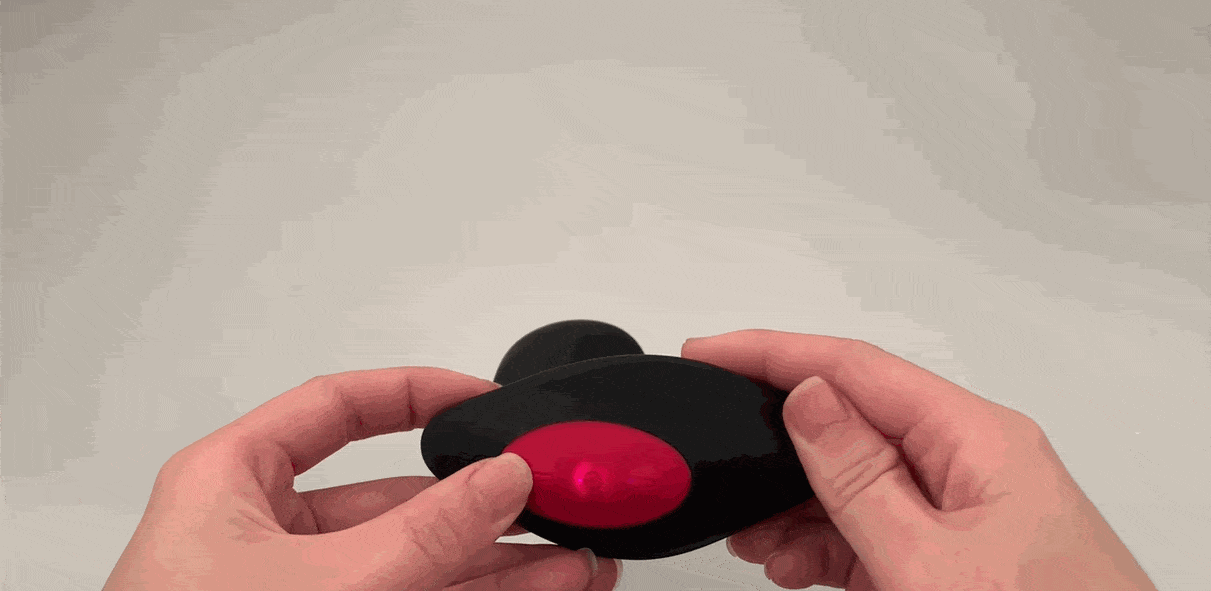 Noise level
The noise produced by this vibrating anal plug is 50-60 decibels, which is acceptable. But it will exceed 80 decibels if you turn on the expansion function at the same time.
How to use Janus vibrating butt plug?
Since the anus does not release lubricant on its own, you will need to lubricate it using an external lubricant. Water-based lubricants are a good choice for silicone sex toys.
Assume a comfortable position, such as lying on your back with your knees bent or squatting over the plug. Insert the plug slowly, using a twisting or rocking motion. Once the plug in, take a few deep breaths and relax your body.
Now that the plug is inserted, you can experiment with the vibrations. Start with a low vibration setting and gradually increase the intensity as you feel more comfortable.
If you want extra stimulation, you can inflate the shaft of the vibrating butt plug. This will give your anal cavity the sensation of being squeezed, making for an even more sensitive experience. Of course, you do not have to inflate it as much as shown in the video, so you can better see how it changes. In a tight anus, even a small change is enough to create a shocking sensation. You can inflate it little by little, as needed. Of course, it also supports a second deflation, will not cause any safety risks.
What is Saul Glans 3 Thrusting Cock Ring Prostate Massager
The Saul Glans 3 Vibrating and Thrusting Butt Plug has a more realistic look than the Janus, with its ridges and glans that mimic the feel of a real penis. This compact plug offers three thrusting modes with twelve different frequency speeds, giving users a range of options to enhance their solo or partner play. In addition, the thrusting butt plug is equipped with a cock ring that helps the user achieve a harder erection and delay ejaculation.
Features of Saul glans 3
Design
This anal plug is made entirely of silicone, which is safe, hypoallergenic and easy to clean. Since this anal plug needs to move up and down, the shaft is relatively straight and not curved. But compared to Vibrating Butt Plug, the shaft of this toy has a spiral design that can stimulate the anal canal better. Saul Glans 3 is about 6.3 inches long overall, about 5.3 inches long at the insertion, and 4.7 inches in circumference.
Functionality
Remote control: The Saul glans 3 is also controlled by a plain black remote control.
Waterproof: It is waterproof. You can bring it into bathroom or swimming pool as you want.
USB Rechargeable: The Saul glans 3 is rechargeable and comes with a USB charging cable. Charging takes 1.5-2 hours and provides up to 60 minutes of continuous use.
Vibration
As you can see from the picture below, the thrusting anal plug seems to be gentler in contrast to the squirting caused by the vibrating anal plug. This is because the thrusting anal plug stimulates the prostate mainly by the back and forth movement of the shaft.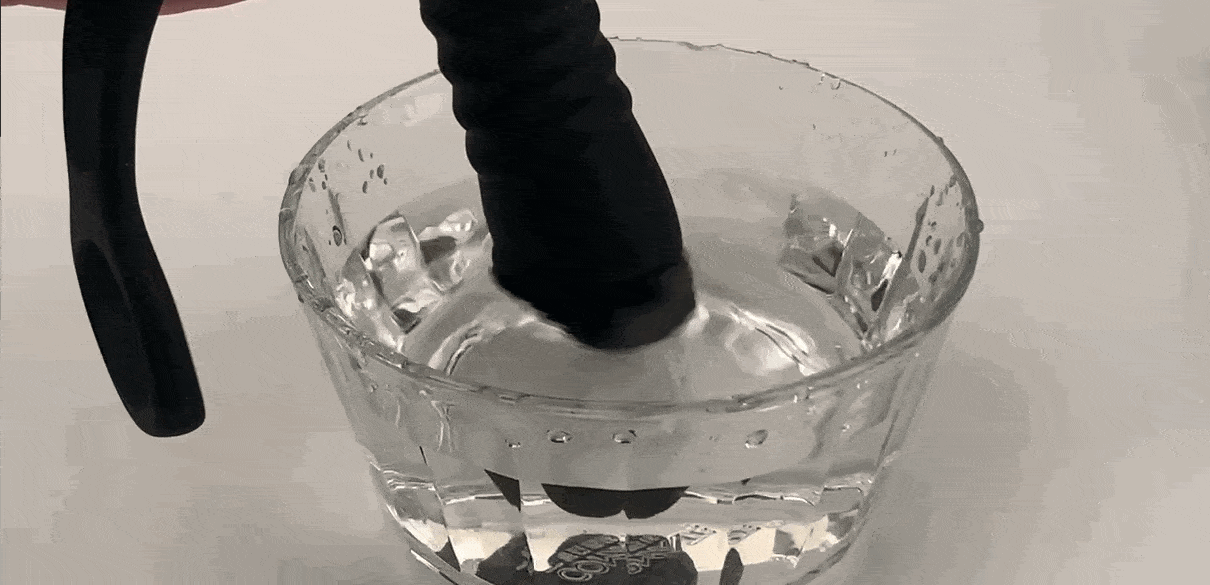 Cockring
Sperm cock ring can help men with sexual dysfunction get erections and delay ejaculation. When a sperm lock and a butt plug are attached to your genitals at the same time, there is nothing like that wonderful feeling. Saul Glans 3's cock ring is made of soft silicone material that is flexible enough to fit most penis sizes.
Noise level
The noise from this thrusting butt plug is negligible because it's really quiet. If you don't want some annoying sounds while masturbating, this is the butt plug for you.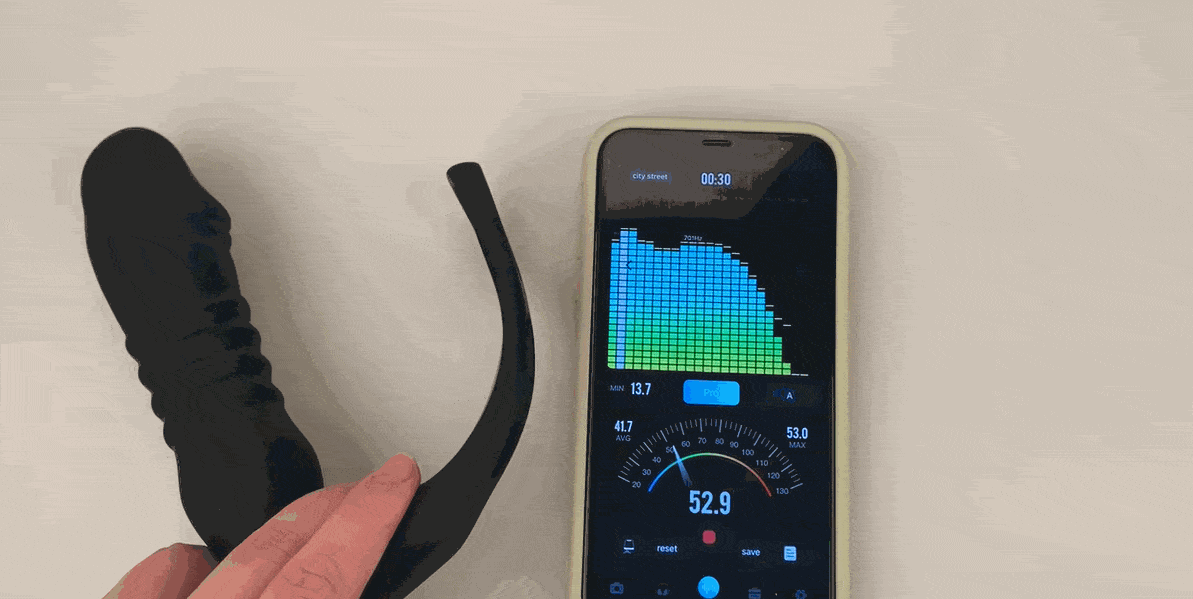 How to Use the Saul Glans 3 Thrusting Butt Plug?
This plug works the same way as a vibrating plug, you still need a bottle of water-based lubricant and a relaxed mind, then slowly insert the lubricated plug into the anus. If you want to delay ejaculation, you can wear a sperm barrier on the penis. We recommend that you wear the sperm lock ring first before inserting the anal plug.
Also Read:
REVIEW SUMMARY (Pros & Cons)
Janus
Pros
---
100% body safe silicone
Versatile ways to use
Intense vibration
Fully waterproof
Cons
---
Simultaneous use of vibration and inflation will be a little noisy
Saul glans 3
Pros
---
100% body safe silicone
Versatile ways to use
Good strength on the vibrations.
Fully waterproof
Low noise
Cons
---
It may take a little bit longer to connect the remote control
Are Janus and Saul glans 3 Worth the Price?
Janus and Saul Glans 3 are both innovative and high-quality anal plugs that are worth the price. Despite being affordable, they provide multiple levels of pleasure and functionality that can rival more expensive options.
Conclusion
The choice between vibrating and thrusting butt plugs is ultimately a matter of personal preference. Both types of butt plugs offer unique sensations and can enhance sexual pleasure. But remember, no matter which type of butt plug you choose, the most important thing is that it fits you. After all, we use anal plugs to have a better sexual experience, not to push our limits.
Also Read: