Description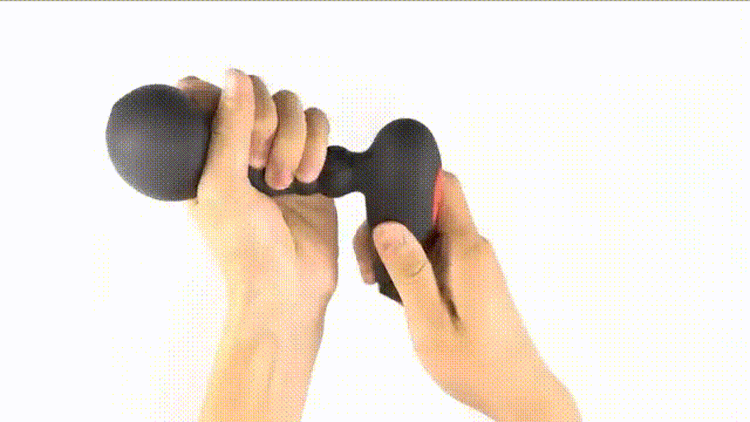 The inflatable vibrating butt plug.  Provide you with double the pleasure, thanks to its powerful vibrating and inflatable features.
Automatic Inflation
One of the most exciting features of this toy is its automatic inflation. With just the push of a button, you can quickly and easily inflate the plug to your desired size, ensuring the perfect fit every time.
Remote Control
The inflatable vibrating butt plug also comes with a remote control, which allows you to adjust the settings without having to reach down and manually adjust the toy. This hands-free operation makes it easy to explore different vibration modes and inflation levels while keeping your hands free to explore other parts of your body.
Airbag Vibration
Another unique feature of this sex toy is its airbag vibration. The airbag is designed to create a pulsating sensation that adds an extra layer of stimulation to your experience. This vibration is perfect for targeting both the G-spot and prostate, providing a whole new level of pleasure for both men and women.
10 Frequency Vibration Mode
The inflatable vibrating butt plug also comes with 10 different vibration modes, allowing you to experiment with different levels of intensity and sensation. Whether you prefer a gentle hum or a powerful pulse, you're sure to find a vibration mode that suits your needs.
USB Charging
Finally, this sex toy is also rechargeable, making it easy to use again and again. Simply charge the plug using the included USB cable and you'll be ready to go in no time.
How To Clean Anal Toys? Here You'll Find The Solution
Anal toys are an excellent way to add new dimensions of pleasure and excitement to one's sexual experiences. It's important to know how to clean anal toys
While most people are aware of the need to clean their anal toys, not everyone knows the best way to do it.
Educate users on the best practices for cleaning them, to reduce the risk of infection, STIS, skin irritation, and other health problems.
Are you familiar with inflatable butt plugs? While some may not know what they are, these toys are gaining popularity as an exciting and worthwhile investment for sexual pleasure. Even if you're new to anal play, an inflatable plug can provide you with satisfying sensations.
The arrival of inflatable anal plugs has transformed the way we view anal toys. If you're looking to enhance your sex life, an inflatable anal plug could be just the thing to add some spice.
Frequently Asked Questions