Since the TikTok Rose Toy phenomenon began, several variations of rose sex toys have popped up on the market.
A myriad of organizations now manufactures their version of this highly demanded device and distribute it under several brand names on websites, such as Amazon, Etsy, Shopify, and more.
Many studies have shown that the secret to most female orgasms lies in the clitoris, but men often ignore the fact that they only enjoy the pleasure of penetration.
Fortunately, more and more female sex toys are beginning to pay attention to this "point."
Rose toys are not only widely popular on social media due to their high appearance, but also capture many female users because of their strong suction to the clitoris.
The reason of reviewing rose toy
However, many fellows are unsatisfied with monotonous rose vibrators, so various rose-based vibrators have appeared.
Other than the original rose clit suckers, some variations include a double-head vibrator, tongue toy vibe, or a toy with a stem.
With so many different and quirky rose sex toys, you must be curious about how to use them.
So, this article will review 3 Anesidora rose sexual toys from its softness, power, as well as noise to help you better choose the rose toy for women. Let's start the rose sex toy review!
We will review the following three rose toys from Anesidora
---
1. Classic Rose Toy
---
This is Anesidora typical and basic type of rose vibrator made from medical-grade silicone.
The Rose is average in size compared to other clitoral vibrators and is fully rechargeable with a simple USB cable.
In the middle of the rose clit stimulator has a hole that is used to wrap your clitoris and other erogenous zones.
Gently move the Rose over your clits hood, nipples, navel, or anywhere that makes you feel happy.
But never be greedy. It's best to take breaks every five to ten minutes, even if you don't orgasm during that time.
Excessive stimulation of the clitoris or nipples may cause swelling and congestion.
Oh, remember that always let lubricant be your side. Applying some lube to the Rose Clit Sucker can help it work easier.
---
2. Night Rose
---
"I've had rose toys before and have a couple of them right now. When I say they do not compare to this Rose, I mean it doesn't compare to THIS ROSE," says one of our customers.
Night rose is one of the Anesidora best-selling rose , and it has received so much appreciation from all over the world.
The Rose is average in size compared to other clitoral vibrators and is fully rechargeable with a simple USB cable.
In addition to the same points as most rose vibrations, night rose has undergone a major upgrade in appearance.
The original silicone body is surrounded by strong ABS plastic, and there is a hemispherical transparent acrylic hood on the top of the Rose, which can prevent the toy from unnecessary damage and away from dust.
Moreover, there is a light strip installed inside, which can be controlled by buttons to emit eight different colors of light.
---
3. Rose Suciton with thrusting penis
---
Many vagina-havers get orgasms by stimulating their clitoris only, but this is not enough for other parts.
A lot of manufacturers have noticed the situation, so the dual functional rose toy comes.
This type of toy combines a thrusting penis and a suction vibrator, offering double pleasures at the same time.
These two functions are controlled independently, so if you want to experience multiple pleasures but cannot bear them simultaneously, you can experience the functions one after one.
This Rose Dildo is definitely a good option.
Ok, after reviewing the three rose toys, let's get into the topic officially.
---
We will test Softness, Power, Noise
1. You Can't Ignore the Softness of Sex Toys
Sex toys are not male dicks, they are not as hard as possible.
But the overly soft silicone material may not make some women feel the pleasure of using sex toys.
Some sensitive women like soft material because it will not easily hurt their clitoris;
some women like a little harder material because it can make them really feel the pleasure of being touched.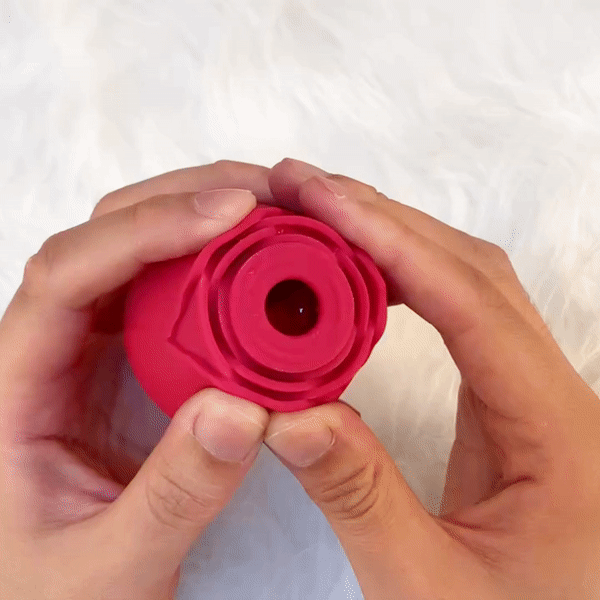 From the above three kinds of rose toys, we can find that the silicone body of Night Rose is softer, followed by the Rose suction with thrusting penis.
But if you like a stronger sense of presence, the Classic Rose Toy is also a good choice.
2. Intensity determines how fast you orgasm
In order to observe the suction strength of each rose product more intuitively and clearly, we put the 3 toys in the water for simulation.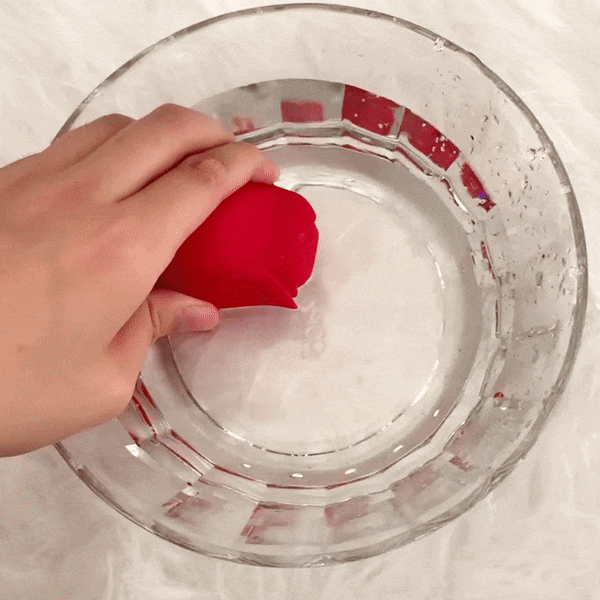 From the water waves and splashes, we can see that Night Rose has the strongest suction, followed by Classic Rose Toy, and the last one is the Rose suction with thrusting penis.
We can see that the thrusting penis hardly arouses any splashes. Maybe you are wondering whether it can make you orgasm or whether it is worth your money for him.
But let me defend it, the thrusting penis is more for entering the vagina and simulating the penis for thrusting and thrusting, so it will not produce strong suction like suction. After all, you have never seen any man's penis like motors.
3. The decibels of Anesidora rose toys
Have you noticed the sound made by the toys when you use them? Are those noise embarrassing you or making you feel more sexually interesting?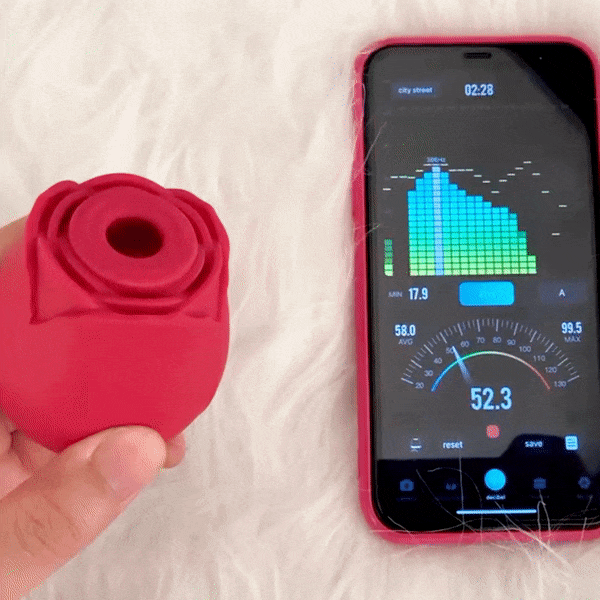 After our test, the decibel test results of the three toys of Anesidora are as follows:
We tested different modes of each rose toy, and the noise was mostly concentrated between 50-60 decibels, which is equivalent to the volume of a normal conversation.
But if you're still afraid of being overheard by others, you can put on some lyrical music while masturbating to drown out the humming and moaning from using the toy.
Which rose sexual toy is right for you?
---
The takeaway
So happy you can read this article and hope it's what you want. And we always believe that still has a lot of people are looking for these kinds of articles, maybe it's near you!
Of course, we also have Article about and how to use rose vibrator、how to charge rose vibrator and How to Use Rose Toy
Based on the above test results, if you are a novice in the field of sex toys, and you pay attention to this toy because of Tik Tok, we recommend you buy original rose toy.
Of course, if you're confident in your sex toy handling skills and have a bit of an appearance association, add Night Rose to your cart.
The Double-headed rose vibration is the best choice for those players who like multiple stimulation and thrusting sensations.
Well, rose toy review is here. If you have other adult toys that you want to know, you can email to service@anesidoralove.com, our experts will select the sexual toys that you want to know the most to review.