What are the rose toys? I've been asked this question a lot lately. The rose sex toy has been hyped on TikTok for at least 2 years and also has many rose vibrator reviews, but still has some people unknown. So, I would answer it for everyone in one place!
The sex toy gets its name from its rose-like shape. Maybe you can call it the rose-shaped vibrator; Rose vibrator might make you more transparent.
Compared to traditional sex toys, the rose sexual toy looks more like a rosebud, and its romantic and discreet appearance doesn't attract unsolicited concerns.
Maybe that's why it's so popular with women. But what makes rose clit sucker so popular is not just her appearance but its powerful function.
How does the rose toy function?
---
The rose sexual toy is a typical vibrator sex toy that works like a suction sex toy but with more attractive visual and functional features at the very base level. The rose sex toy is also known as the rose vibrator, rose clit sucker, or rose vibration.
However, unlike your typical vibrator, the rose vibrator is a multifunctional sex toy that can simultaneously stimulate different erogenous zones in the body.
Based on plenty of users' reviews, the rose toy has a 2-in-1 design that helps to stimulate several erogenous zones. It stimulates the clitoris and nipples based on sucking and vibrating.
The rose vibrator offers women the chance to get the ecstasy that they have long been dreaming about and rose toys will give you a better chance of enjoying masturbation far more than you have ever known before.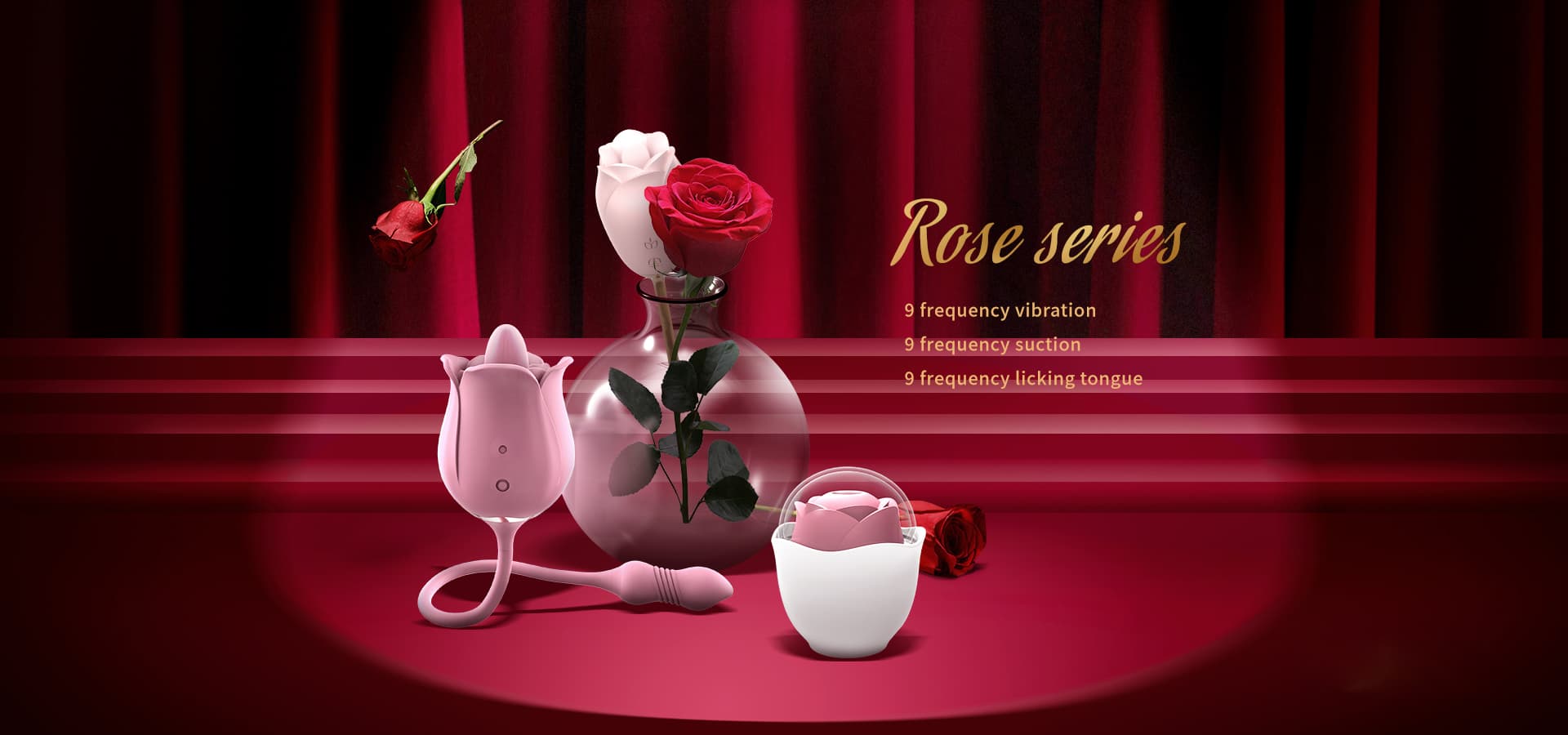 Are the rose toys for women safe?
---
The struggle is natural for a first-time buyer of sex toys. Most of the rose toys are made with silicone on the market, and rose vibrator is safe and non-toxic, but you still need to pay attention to the brand. Make sure your rose sexual toys are from formal manufacture.
Here I highly recommend to you the Anesidora Rose toy for women. All of their sex toys have passed the passing test and are popular with many players.
Most sex toys on the market are made with silicone, stainless steel, glass, and so on. It is ok with these materials because they are safe, non-toxic, and easy to clean.
But ensure your toys are not with jelly, polyvinyl chloride, thermoplastic elastomer, or thermoplastic rubber. These materials contain plastics and chemicals that can harm the genitals.
---
Can the rose toys be used in water?
To answer this question, first, you should know whether your rose toys or the one you will buy is waterproof or water-resistant. If your rose vibrator is waterproof, you can enjoy it when you shower or bathe.
Let lube be your friend
---
Since the rose toys are made with silicon, the friction will make it a little hard to work. So, to protect your dedicated vagina and make the toy release its abilities, please use lube before using your toy.
WVE has identified ingredients in lubricants linked to everything from allergies to reproductive harm. For silicon, water-based oil would be fine. And don't use oil-based lube because it will damage your rose.
How to select a rose toys from dozens?
---
Choosing a sex toy rose can be overwhelming. It's important to remember that you should choose a toy that is safe, comfortable and easy to clean.
The best way to do this is to look at the packaging for any information about the materials used in the product and do some online research into what kinds of chemicals are used with your favorite toys.
How much is the rose toys?
---
The price of rose vibe varies from brand to brand, but most of them are among $39 to $79.
And there are so many brands you can choose, like the Anesidoralove.com, RoseToyOffice.com, Adorime.com, and so on. You can select from these brands based on your budgets and requirements.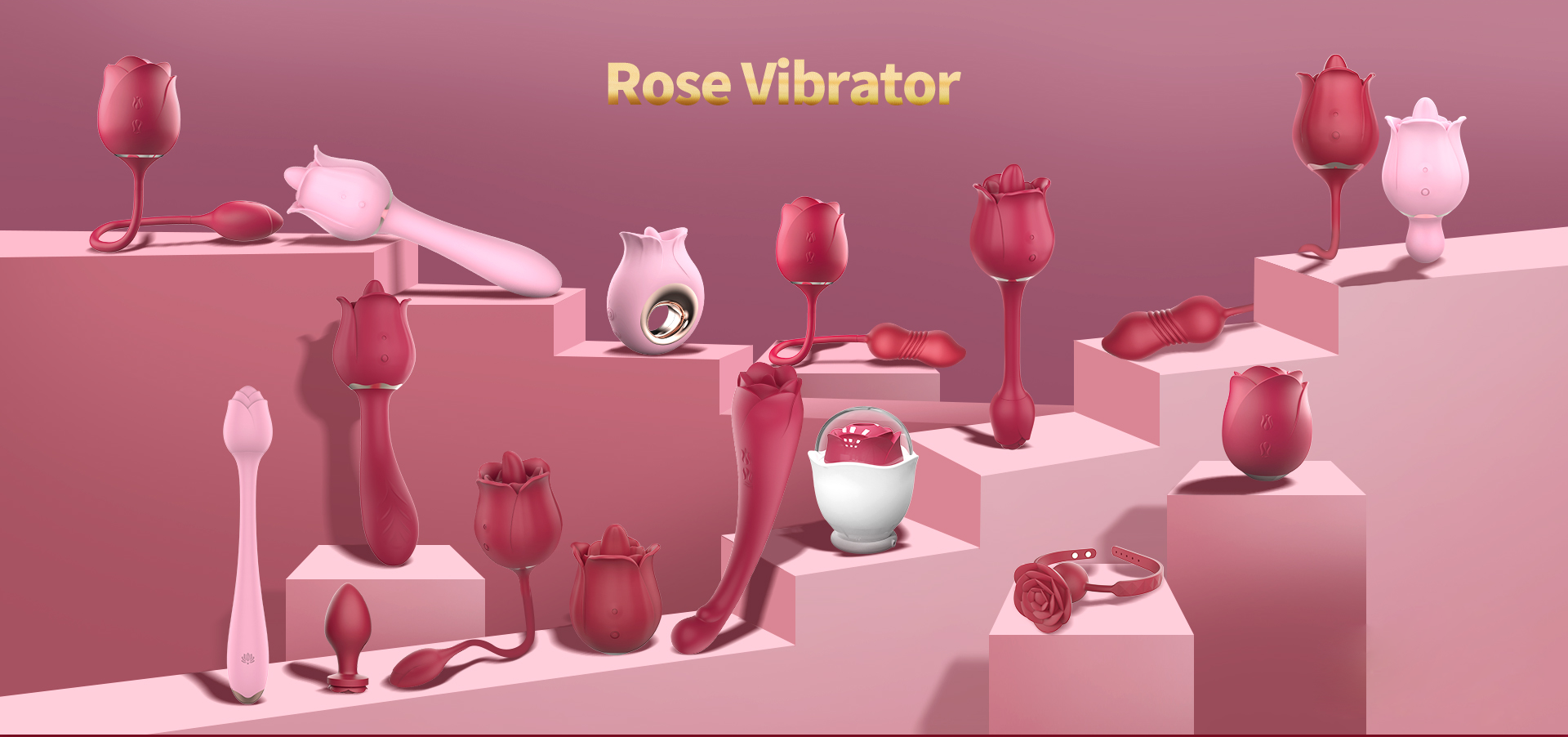 How to clean the rose toys?
---
It is a headache to clean the rose toy because of the petals may trap dust and fluid. Just rinsing it with water isn't sufficient, so follow these steps:
1.Run water over the Rose's toys mouth, then add unscented, mild soap.
2.Use finger around in circles, inside the mouth.
3.Use a soft toothbrush to clean certain nooks in the Rose: at the four V-shaped cutouts around the sides, and in between the 3 rings of petals surrounding the pulsing mouth. And I mean very soft bristled, a dedicated toothbrush, just for the Rose.
4.Brush lightly with water and soap.
5.Shake the water out when finished, with the Rose upside-down.
6.Leave it to dry on a towel.
---
The rose sex toy uses magnetic charger, it does not charge for poor contact. You may need to turn the rose vibe, until both contact points line up on its circular base. When the light is on, it means the rose toy is charging.
And most of them are USB rechargeable, you can plug it into your computer or power bank. Properly needs 1-2 hours to get full energy.
In conclusion
---
Whether you're a sex toy beginner or more of an expert, the rose toys don't fail to help you achieve an absolute banger of orgasm in no time. So, what are you waiting for?
Of course, we also have Article about rose toy reviews and rose adult toy reviews、how to charge rose vibrator and how to use rose vibrator
Of course, we also have a lot of new and exciting toys, whether you're a sex toys expert or beginners, here is your sex toy heaven.