The sexual rose toy first caused quite a stir on Tik Tok in 2021 and then went viral across all social media. Even if you haven't bought it, you should have heard its name and read reviews and videos about the rose sex toy.
However, does the toy deserve so many praises? The answer is Yes, according to lots of customers' reviews. But there is more you should know.
What is a rose toy?
The rose toy, also known as the rose vibrators or rose vibration, is a clitoral stimulation toy that uses air pulse and pressure technology to suck on the glans head of the clitoris.
It combines sucking and vibrating functions through a suction head to deliver unparalleled stimulation and sustained orgasms.
When we talk about the rose vibrator, it is not a metaphor because it really looks like a delicate rose. The layer-on-layer carved petals, the rosy color, and the silky touch all make it deserve praise.
Compared with old sex toys, this product is seemly a revolution. It means women have begun to dominate the sex toy world. The manufacturers have begun to pay attention to the needs of women.
Since its debut, the praise for this clitoris-sucking vibrator hasn't died down, and now there are updated product with more new settings and upgrades to explore.
Many sex toy companies have also started selling rose-shaped toys, such as the Clitoral Suction Stimulator from Lovehoney and the Night Rose from Anesidora.
How does the rose toy work?
There are dozens of adult brands that sell rose vibrators on the market. Although they look similar on the outside, the interior is slightly different. Here we take Anesidora Classis rose clitoris sucker as an example to show how this adult toy works.
The Anesidora classis toy is rechargeable and waterproof. It has nine intense sucking and vibrating modes, so be careful it might blow your socks off.
Unlike traditional vibrating sex toys, the rose sucker uses focused, pulsing air suction on the clitoris to create a sensation, providing intense yet comfortable suction stimulation.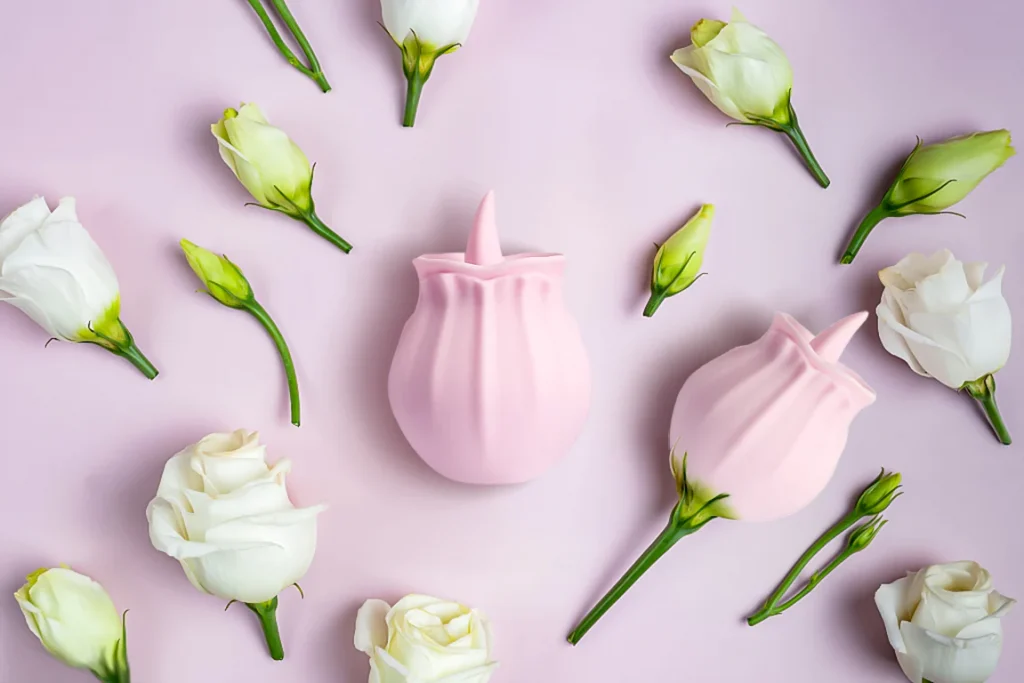 How to use the rose vibrator?
A lube and vibrator are a good combination.
Lubricant can help the rose vibrator move more smoothly and easily. And it can reduce friction between the toy and your clit. So don't forget to apply lubricant before using sex toys.
Instead of placing the rose suction on the center of your clits, start on its side and move the Rose Vibrators around until you find your sensitive spot.
Based on the intensity of the sucking, either decrease or increase the speed setting to get the right amount of stimulation or alternate between the levels for a varied experience.
The function of the rose vibration is much more than this. It also can stimulate your other erogenous zones, such as nipples, ears, navel, inner thighs, etc. The more you explore the rose toy, the more pleasure you will get.
The female rose was born to solve the sex needs of most single women, but it doesn't mean you can't share it with your partner.
You can use it during doggy-style or on your partner's body throughout the sexual play. It is a wonderful tool for foreplay.
We have a detailed article that might be helpful to you: how to use rose vibrator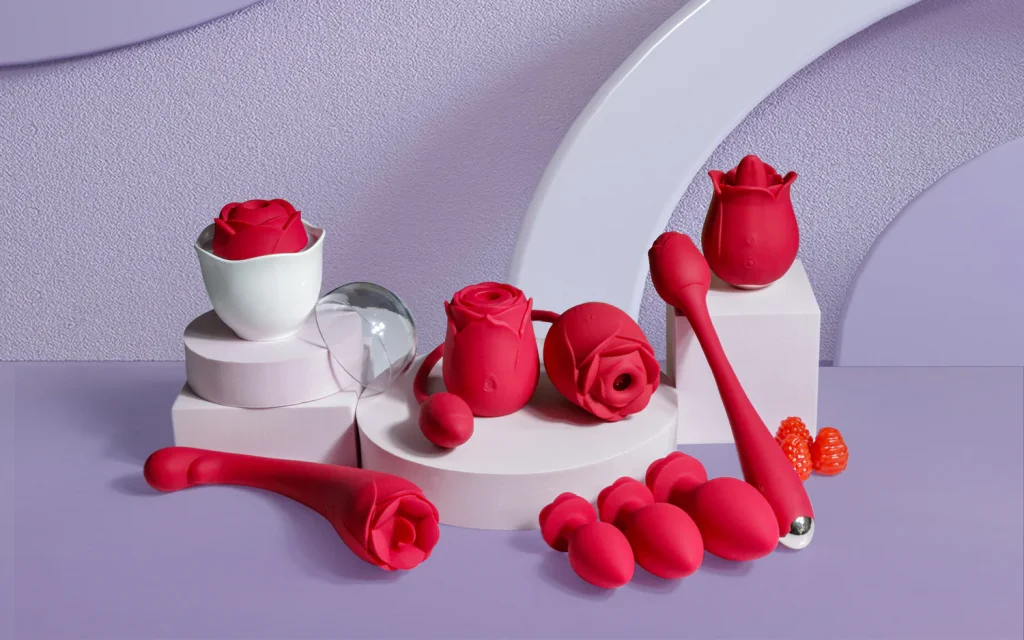 The risks and concerns about rose toys
Rose toys are so popular and useful, but the biggest issue is where to purchase safe and reliable rose sexual toys.
When sex toys become popular, we often see a huge supply on the Internet, with many sellers drop shipping directly without any inspection. Therefore, customers bear the most risk.
Dropshipping is where sellers buy inventory from third parties, such as wholesalers or manufacturers, to fulfil orders.
Quality is an important issue for the drop shipping business model because consumers worry about product quality, and even merchants don't know the details of the products they sell.
Therefore, when you purchase rose on the internet, be sure to read the product description and purchaser's reviews as careful as possible. To ensure that what you buy is exactly what you want.
If you don't know how to tell a good or bad rose vibrator, you can choose well-established brands if you have a generous budget.
Or you can follow the tips below to choose a safe, reliable, low-price rose clit sucker.
How to choose a rose sex toy?
1. Material
No matter what kind of sex toys, being nonporous and non-toxic are the top qualities. Most rose toys on the market are made with silicone which is nonporous.
But it would be best to distinguish whether it is medical grade silicone, food grade silicone or ordinary silicone.
2. Function
If you are a thrill seeker, you can choose a Rose with multiple functions.
They can allow you to explore your body fully. But if you are sensitive, you don't need to pay good money for rose sex toys with multiple functions, just simple and easy toy that can satisfy your body.
But that doesn't mean you cannot purchase multiple-functional rose.
Waterproof is also an important reference index. It determines whether you can play with the rose under water circumstances.
3. Price
The average price of rose toys ranges from $30 to $70, so you can purchase it in this range.
If the price is higher than average, which means you need to pay the brand premium. If the price is lower than the average, then you know…
Check out this article for more information about choosing the perfect Rosetoy :how to choose rose toy for women
How to clean the rose vibrator?
Cleaning the rose vibrator is easier than you think. Prepare a clean and dry towel and a basin of soapy water and sink the toy into the water with gently rub, then dry it with the towel.
If there is dust or fluid in the petals' crevices, use a soft-bristle toothbrush to clean the rose toy. Finally, store the woman rose toy in a safe and cool place for your next use.
Tips about rose suctions you should keep in mind
1. Clean your rose toy every use time
As we mentioned before, the crevices easily capture fluids and dust, so cleaning toys in time is crucial. Otherwise, your sex toys will become Petri dishes. The best timing to clean sex toys is before and after you use them.
2. Use separate sex toys for your anal and vagina
Don't use the same sex toy on the anus and the vagina. Even though the toy is made with silicone, that doesn't mean you can completely sanitize it.
There are still many bacteria invisible to the naked eye. So, in order to reduce the risk of getting infected, use different sex toys for your anus and vagina.
3. Be caution when using higher-intensity settings
Everyone's sensitivity varies from person to person, so don't blindly pursue high-intensity stimulation, which may cause your clitoris & labia to hurt.
To have a safe experience, start on a low-intensity level, then take a break if it feels difficult to achieve orgasm.
4. Remember to charge your toys
The sex toy is like a cell phone and needs to be recharged in time. Please don't wait until the battery is empty to recharge; That will hurt its battery and reduce its lifespan.
In addition, an abruptly dead sex toy will down your mood.
5.How to Charge Rose Vibrator?
Well, most of the rose toys adopt the magnetic USB charging method, and you also need a USB power adapter to connect the USB cable. Or you can plug the charging cable head into your laptop and the power bank, like how you are charging your iPhone. please read our detailed Blog Post to get more info: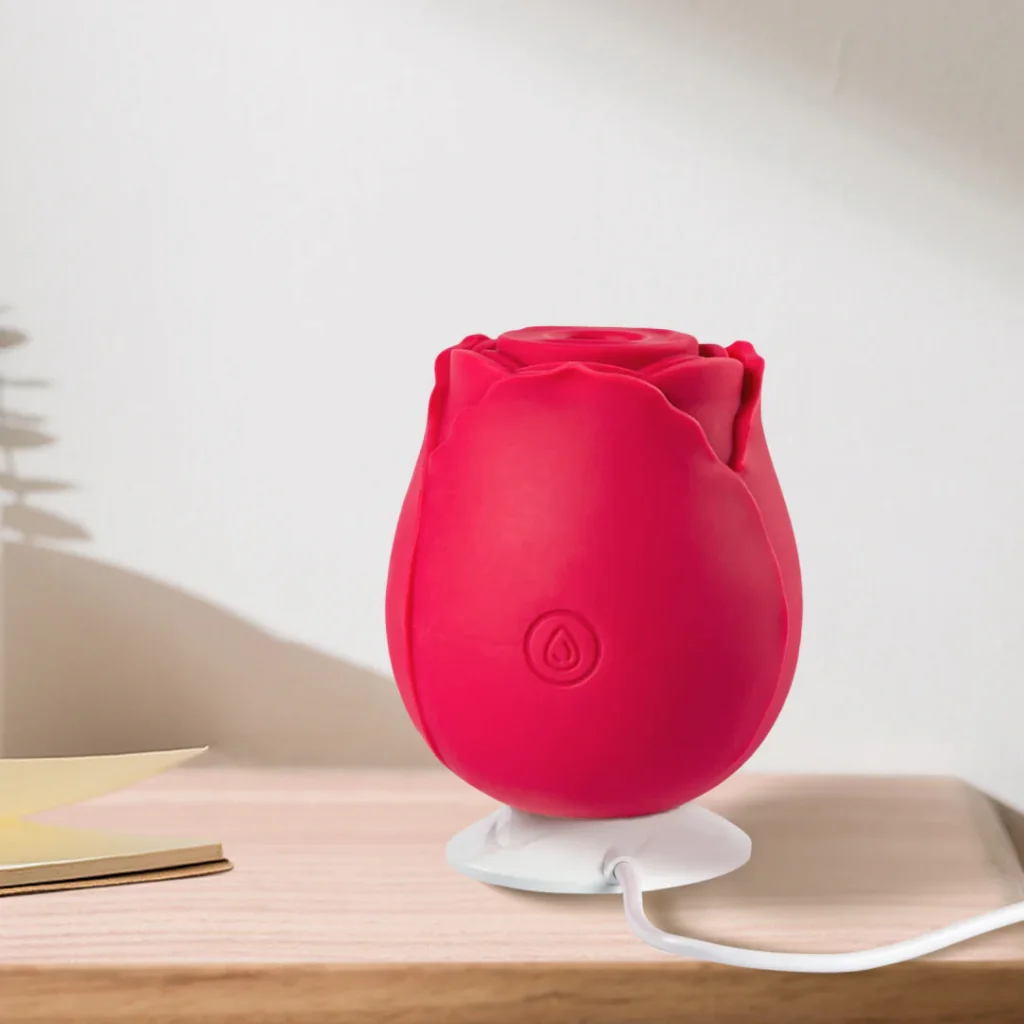 6 Learn more about Rose Vibrators Tips via Check our latest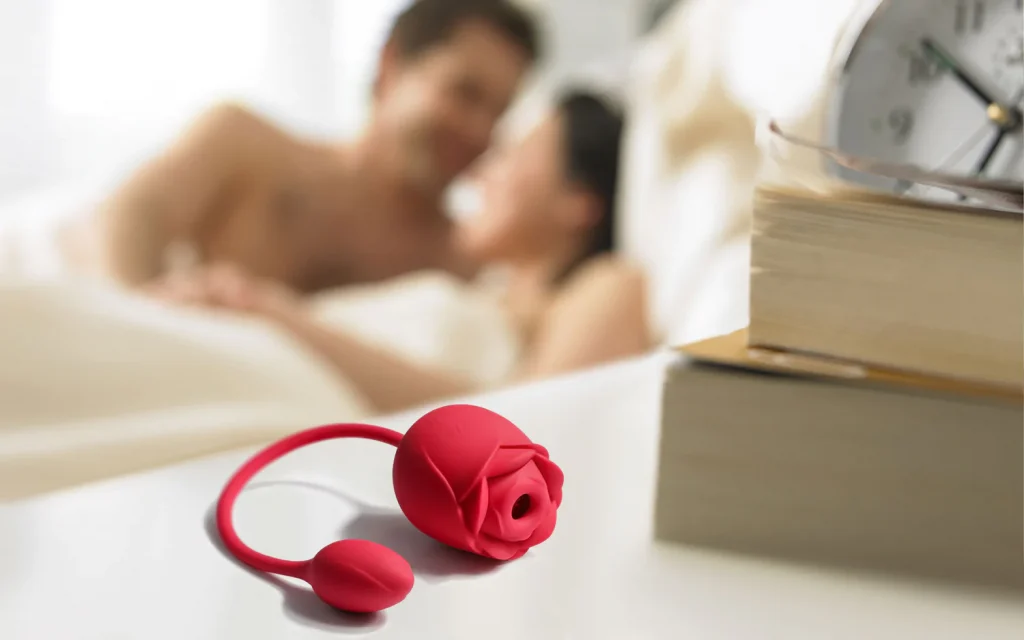 The top Anesidora rose toys
Anesidora was born for women, for joy, so we understand what most women need. Based on this, we have carefully selected several rose toys, hoping they will be helpful to you.
---
Rechargeable
Removable head (2 in 1)
9 sucking modes
Medical grade silicone
Discreet packing
IPX6 waterproof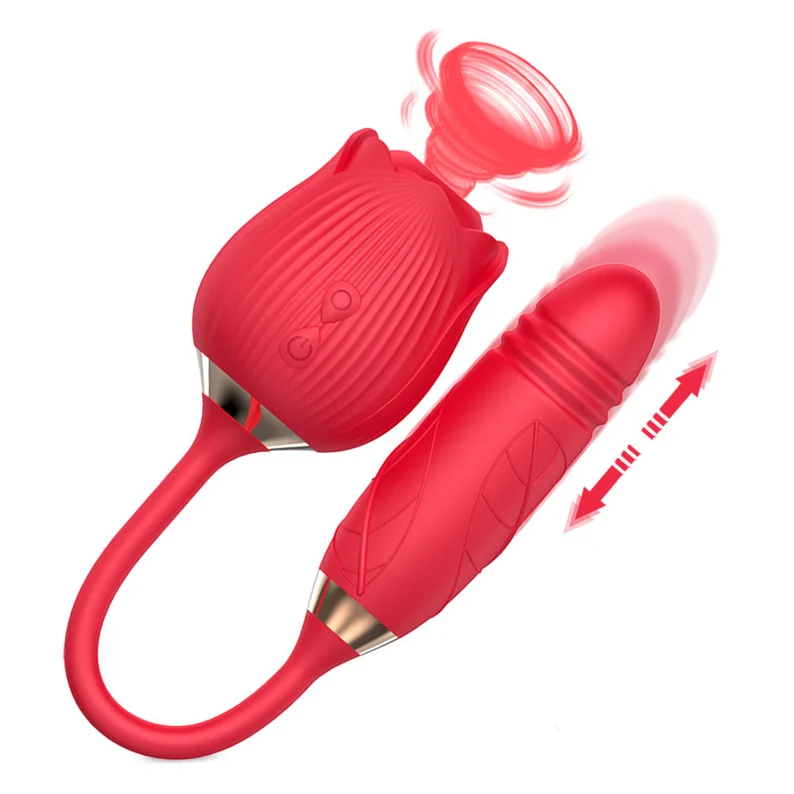 ---
IPX7 waterproof
Discreet packing
Medical grade silicone & ABS plastic
8 different soft lights
9 sucking modes
Rechargeable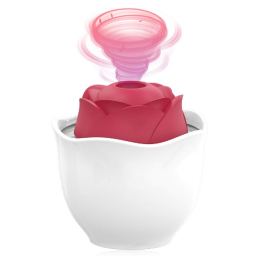 ---
Medical grade silicone
9 sucking modes
Rechargeable
IPX7 waterproof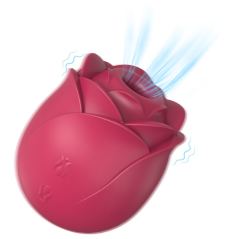 ---
If you need a detailed rose toy reviews Please reed our in deepth Article: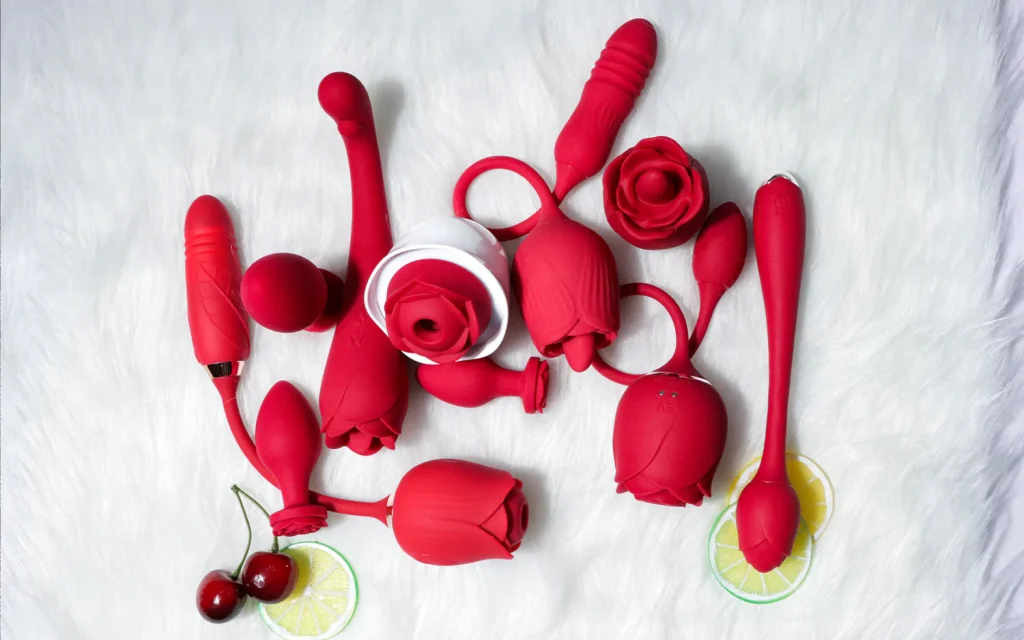 So happy you can read this article and hope it's what you want. And we always believe that still has a lot of people are looking for these kinds of articles, maybe it's near you!
So, we would appreciate if you shared this article on your social media to who are looking for this article faster.
Of course, we also have a lot of new and exciting toys, whether you're a sex toys expert or beginners, here is your sex toy heaven.