Since the TikTok Rose Toy phenomenon began, several variations of rose have popped up on the market.
A myriad of organizations now manufactures their version of this highly demanded device and distribute it under several brand names on websites, such as Amazon, Etsy, Shopify and more.
However, many fellows are unsatisfied with monotonous rose vibrators, so various rose-based vibrators have appeared.
Other than the original suction toys, some variations include a double head vibrator and tongue vibe or a toy with a stem.
With so many different and quirky Rose Shaped Vibrator, you must be curious about how to use it? This article will help you figure out how to operate each.
How to Use Rose Toy for Solo Play
This is a typical and basic type of rose vibrator made from medical-grade silicone. The Rose is average in size compared to other clitoral vibrators and is fully rechargeable with a simple USB cable.
I bet many folks may have already known how to use it. But in case anyone else has no idea how to use it, let's go over the steps again.
In the middle of the rose vibrator has a hole that is used to wrap your clitoris and other erogenous zones. Gently move the Rose over your clits hood, nipples, navel, or anywhere that makes you feel happy.
Start the vibe with low speed and lightly stimulate those sensitive zones. As your body gets used to the stimulation of the rose vibrator, you can slowly increase the intensity of the stimulation.
But never be greedy. It's best to take breaks every five to ten minutes, even if you don't orgasm during that time. Excessive stimulation of the clitoris or nipples may cause swelling and congestion.
Oh, remember that always let lubricant be your side. Applying some lube to it can help it work easier.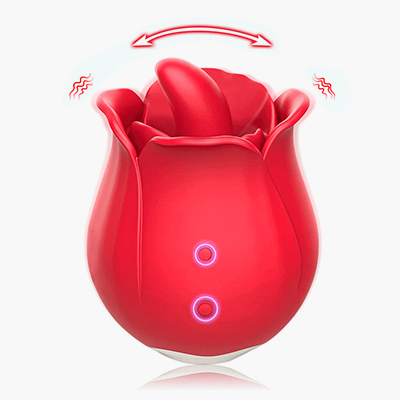 Do you have a dilemma that your partner doesn't like to lick your private part, but you really thirst for it?
Don't worry, we have found a solution for you. This rose toy has a soft silicone tongue, which can mimic oral stimulation and stroking. The tongue is as a pistil surrounded by many petals.
The tongue vibrator uses sonic technology to produce a licking sensation, encircling your sensitive area and targeting it for intense stimulation and super lick.
It is one of the best sex toys for women to stimulate their sensitive points and can help quickly reach unimaginable orgasms!
The tongue slides gently to tease your clitoris, and the strong vibration produces the pleasure of a limp and numb. Unlike suction vibrators via air pulse, it puts physical pressure on your clitoris to enhance your pleasure.
It is a good gadget for foreplay or solo play. The tongue vibrator makes it feel like someone is licking and blowing on clit, giving you a realistic oral sex experience.
You can take a look at our upgraded versions, like oral genius II, 2 In 1 Rose Vibrator Clitoral Clit Tongue Licking Vibrator.
Many vagina-havers get orgasms by stimulating their clitoris only, but this is not enough for another part. a lot of manufacturers have noticed the situation, so the dual functional rose vibrator comes.
This type of rose combines a thrusting penis and a suction vibrator, offering double pleasures at the same time.
Firstly, apply enough lubricant over the penis, insert the bullet penis into your vagina, and adjust it to find a comfortable angle.
Then, place the suction stimulator over your clits, don't place it over the center instantly. Instead, move from one side to the center slowly. When completing the preparation work, press the happy button.
These two functions are controlled independently, so if you want to experience multiple pleasures but cannot bear them simultaneously, you can experience the functions one after one.
This thrusting bullet rose toy is definitely a good option.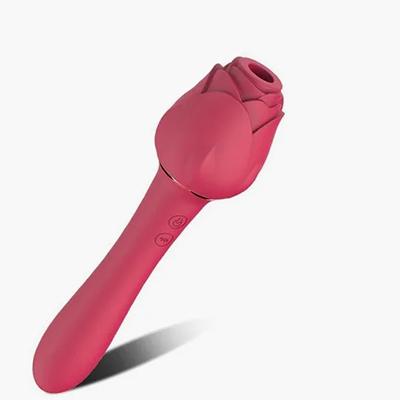 This is another type of combination Dildo rose toy. It has a rosebud and a long stem. The rosebud is a suction stimulator, while the stem is a bullet vibration.
Functionally, it's no different from the above Rose Clit Toy, except that the two functions cannot work at the same time, which means you only can use either the rose vibe or the penis in one time.
If you are a clitoral stimulating preferer, you can use the rose head to suck your clits, as we discussed earlier, gently and rhythmically.
If you are a vaginal advocate, the bullet vibrator can bring you a deep orgasm by stimulating your G-spot.
I am going to repeat this again—use lubricant as much as possible.
But if you don't want to use chemical lube or are allergic to it, make sure you're producing enough fluid to protect your delicate vagina. And this requires adequate foreplay.
First, stimulate all of your outer sensitive areas as much as possible so your vagina can get enough fluid.
Once you think your vagina is ready for the toy, insert the stem into your vagina and enjoy the rest of the pleasure.
But what makes this toy special is that it heats itself up. The stem part can be heated to 42 degrees Celsius by button control, which will amplify your pleasure, especially in winter.
Also Read: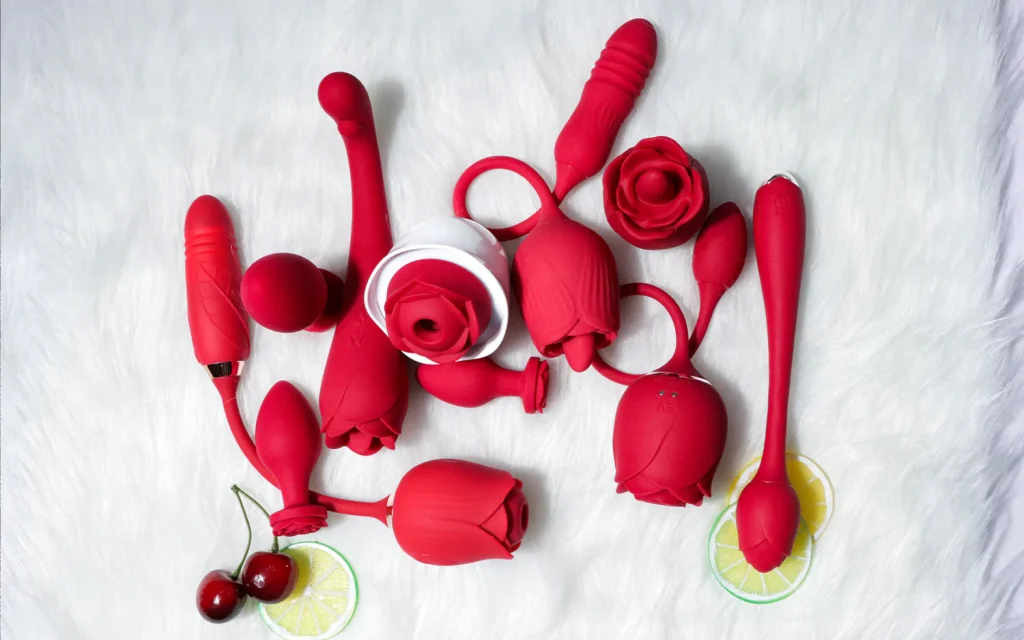 How People Talk About the Rose Toy After Using It
Anesidora Featured Rose vibration Toy(Extra 15% Off When You Buy Any Two)
How to Use Rose Toy for Partner Play
Doggy Style With the Rose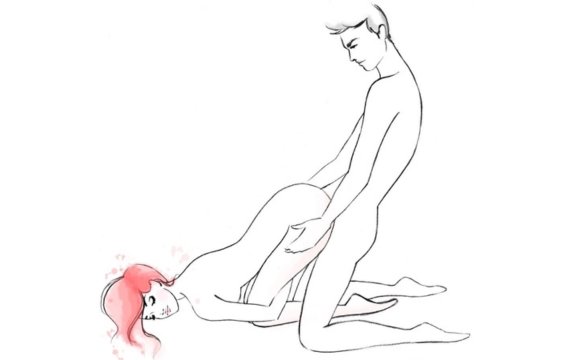 One great way to introduce a pleasure toy into your bedroom adventures is during the doggy style position. As your partner hit it from the back, place the toy on clitoris. Not only will enjoy the vibrations, but you'll also feel the sensation through penetration. Remember, this is about mutual pleasure and satisfaction!
Oral Play With the Rose
While your partner going down you, add the toy's vibrations to stimulate clitoris simultaneously. Your partner can also explore other sensitive spots on your body, like the inner thighs or the area just above vagina, using the toy as a teasing tool. Communication is key here; you should guide him/her to what feels most pleasurable.
Get Creative with The L Position
This position grants your partner easy access to your intimate areas, and use the toy on clitoris while exploring different angles and depths for maximum satisfaction.
Conclusion
After introducing so many different rose toys and their usage, I hope it will be helpful for you to choose rose sex toys. If you still don't know how to choose the best sex toy for you, you can leave us a message, and we will help you.
Warm prompt: before applying the rose toy on/in your privacy parts, please test on a local area of skin for sensitivity.
For more, Please read: