Hi girls, how long has it been since you updated your intimate products? Is it not boring to use the same products all the time? If so, it's time to get rid of your old vibrators.
After so much effort, we finally launched 3 discreet and subtle lipstick vibrators. It's "If you know, you know"-level discreet.
What is a Lipstick Vibrator?
As the name suggests, the lipstick vibrator is a clitoral stimulator designed to look like a rouge. It is smaller and more discreet than other vibrators and sometimes even more powerful.
Because of its small size, the lipstick vibrator focuses more on your clitoris and can bring a wonderful experience to your clitoris.
Because of its inconspicuous appearance, you can carry it outside and not worry about catching someone's eye.
A lipstick vibrator is definitely a good partner for your masturbation.
Anesidora Top 3 best Lipstick Vibrators Picks
Everyone's selection criteria for sex toys are not the same. Some folks like tender and gentle teasing, while others prefer overwhelming vibrations; some people like to purchase big sex toys, while some concentrate on small sex toys.
These options are based on each individual's consideration and are reasonable. But today, we're going to introduce Anesidora 3 best lipstick vibrators for those who love small and exquisite sex toys.
---
Lipstick Sex Vibrator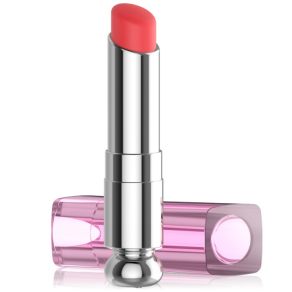 The appearance of Lipstick Sex Vibrator is just like real lipstick, and the size is no different from ordinary lipstick.
The outer packaging of the vibrator is only 10 cm long, and the silicone vibration part is 1 cm long, which can be easily hidden in your cosmetic bag or pocket.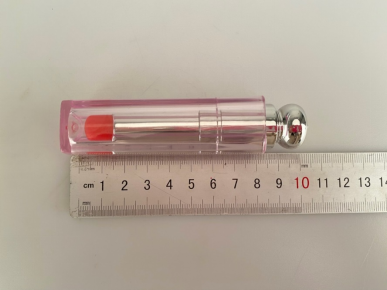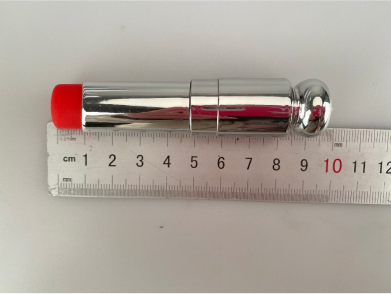 Although it is small, its ability is not weak at all. Lipstick Sex Vibrator has 10 vibration patterns, each with 3 intensity levels. From weak to strong, slow to fast, let you achieve the climax constantly. But don't worry that your clitoris will be numb because the vibration won't exceed the tolerance limit of your clitoris.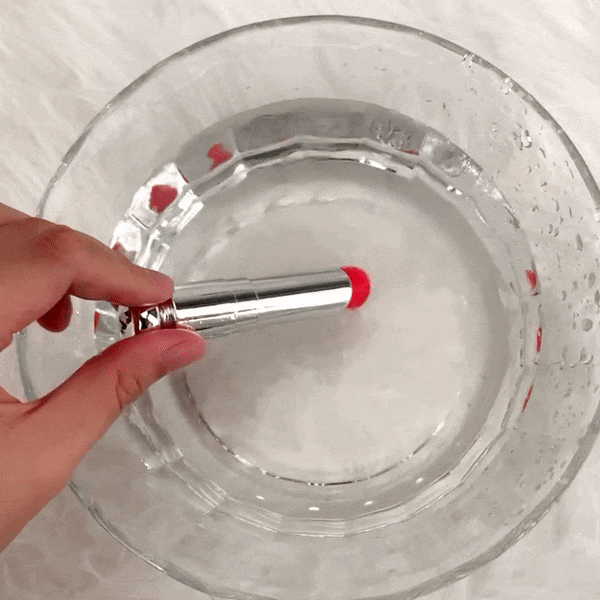 Many people who have not been in touch will worry about whether such a powerful function will make a lot of noise when in use.
Take it easy, after our test, the average decibel of this lipstick vibrator in a quiet room is around 50, which is just louder than the buzzing of mosquitoes.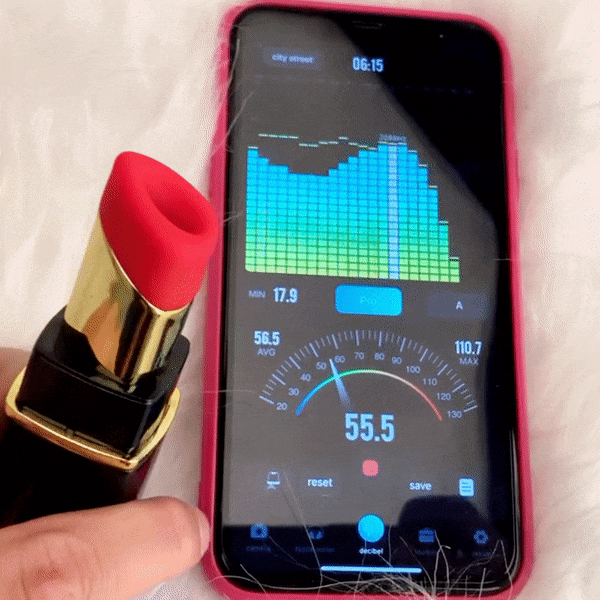 If you are using it in a noisy environment, as long as you control your expressions and movements, then you don't need to worry about being discovered.
The top of the lipstick vibrator is made of safe and harmless silicone, soft and smooth to the touch, and suitable for most people.
The body is made of strong ABS material, and the shell is transparent acrylic plastic, which looks small and exquisite overall.
The two buttons at the bottom are both to control the switch of the vibrator and the charging point. You only need to press and hold the larger button for a second to turn it on.
Then each time you press the button, it will change to a different vibration mode, and so on, until you find your favorite vibration mode.
Pros
Small and exquisite, easy to carry on.
Discreet design is perfect for everyday use.
Powerful motor to provide 10 different vibration modes
USB magnetic charging
Cons
The silicone part is shorter and is only suitable for external use.
---
Lipstick Vibrator for Women
A slanted tip, a flashy golden shaft, a black base, and it also has a black cover. This lipstick vibrator is a very typical lipstick style.
In addition, this lipstick vibrator is opened by pressing and popping, which adds a sense of ritual to your sex life.
The lipstick vibrator is about 11cm long and the silicone part is 3cm long. Although it is a little bulkier than regular lipstick, but it's still well camouflaged in your makeup bag, as long as no one is sticking their eyes in your makeup bag and looking carefully.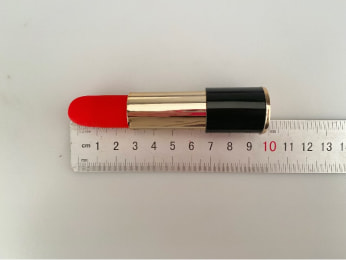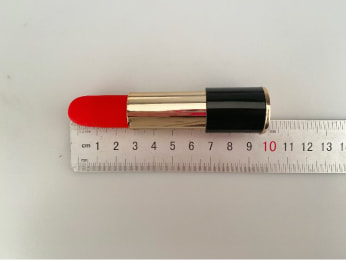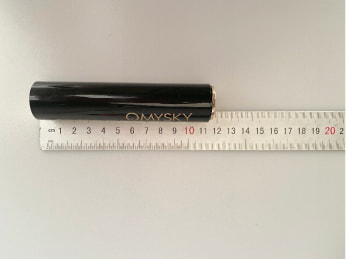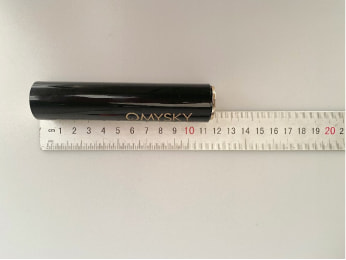 Lipstick Vibrator for Women also has 10 powerful vibration modes, which are very suitable for those who want to pursue different stimulation. And you don't need to worry about the powerful motor breaking the silence of the night.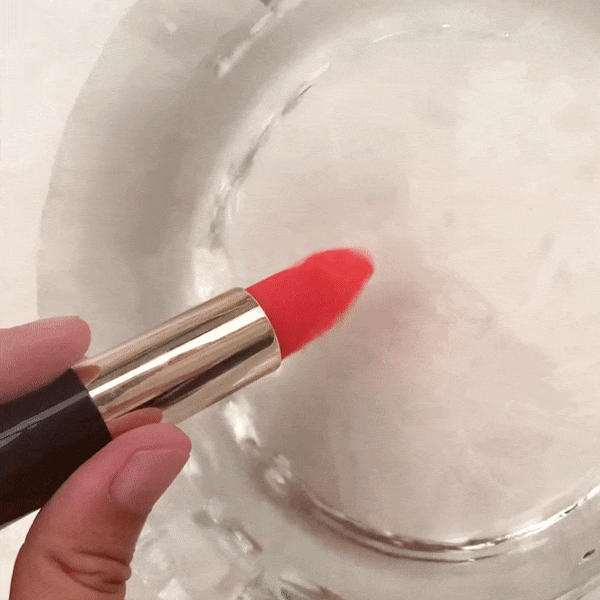 After our test, the average decibel of this lipstick vibrator is around 40. If you use it without anyone by your side, I bet your roommate won't be able to hear what you are doing.
Lipstick Vibrator for Women is also made of silicone and ABS plastic, which is safe and harmless. Its silicone body is slightly longer, allowing it to be inserted into the vaginal, but we still recommend it for external use. After all, it is not as long as traditional vibrators that can effectively stimulate the G-spot.
Pros
Easy to carry on.
Ten intensity modes to blow you up.
It's rechargeable with a USB charger.
Cons
Experienced users may find it underwhelming.
---
3 In 1 Lipstick Vibrator for Women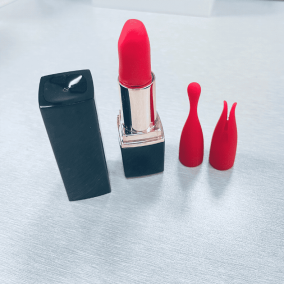 The 3 In 1 Lipstick Vibrator for Women basic looks like lipstick from the outside that no one would bat an eye at it being put into, or removed from, a purse.
The lipstick vibe has 3 different tip attachments, and all are made with medical-grade silicone. You can use different heads in different parts.
But the same function is that they can tease your clitoris and nipples, or even insert into the vagina to stimulate the G-spot.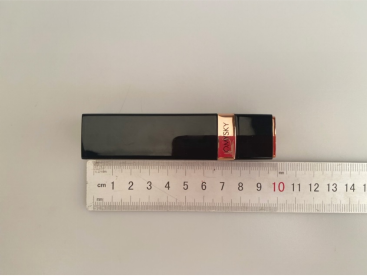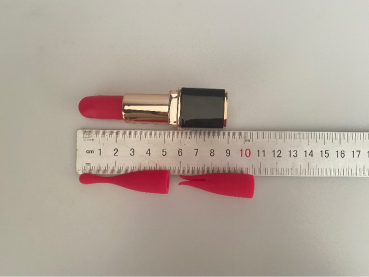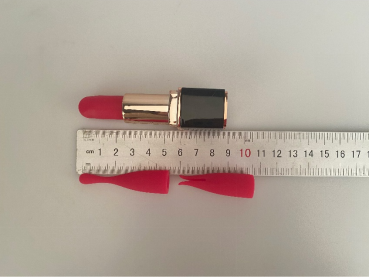 The vibe has 10 different vibration modes, 4 steady speeds, and 6 vibration patterns. Massage your private part from gentle to strong. Whatever you like, it will satisfy you.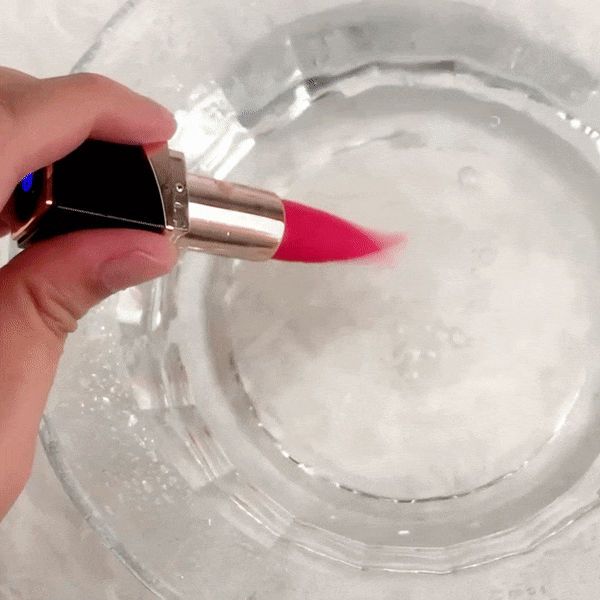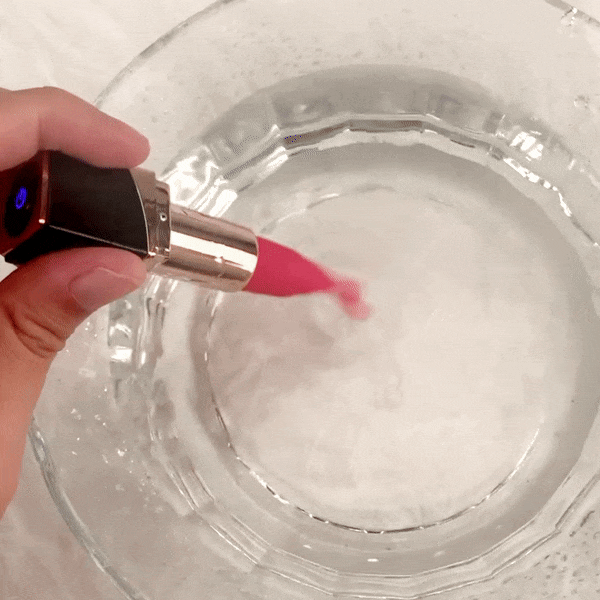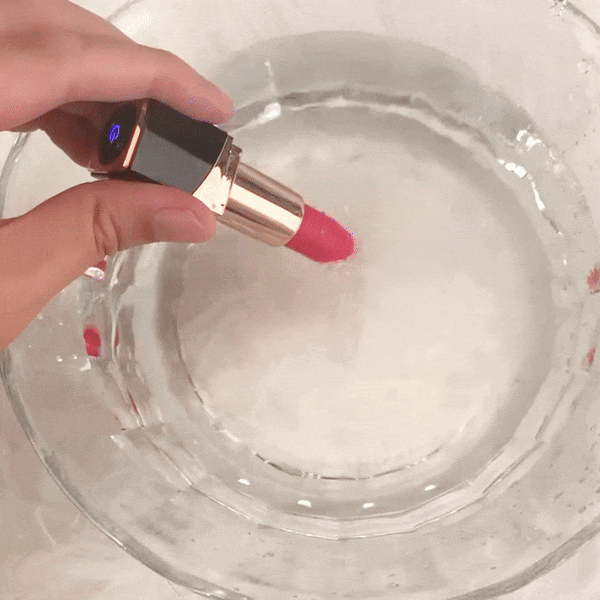 However, different vibration modes produce different decibels. For low-frequency vibration, the noise decibel is about 30-40, while the high-frequency vibration decibel has reached more than 70db.
To power on the vibrator, just hold down the bottom button for 2 seconds. It will make a quick humming blip of a noise. If you want to switch different patterns, just hold the button for 1 second.
If you're someone who likes to be soft and teasing, the low-vibration mode is for you, and it's also quiet.
But if you like to pursue high-efficiency stimulation, then you may need to cover the noise produced by the toy with some other sound, such as music.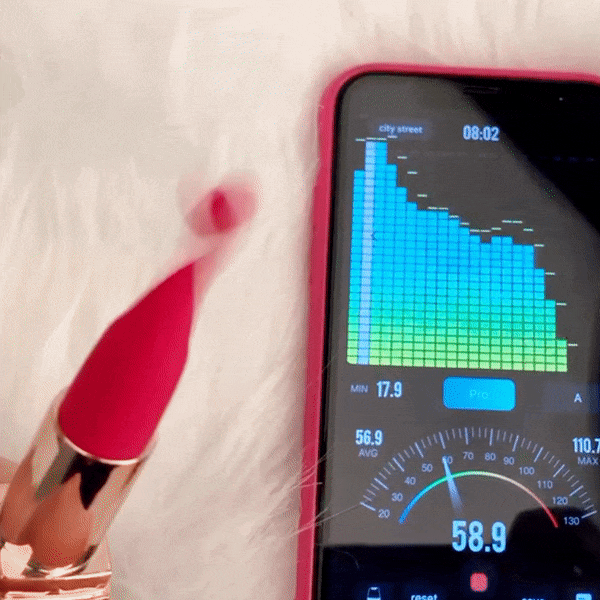 Pros
Compact and discreet design.
Three tip attachments to maximize your pleasure.
Up to 10 vibration intensities.
It's rechargeable with a magnetic USB charger.
Cons
The vibe is loud on high settings.
It may be too intense for some.
---
How To Use a Lipstick Vibrator?
Even if you are a newbie in the world of vibrators, you should not worry too much because the use of a lipstick vibrator is way too easy. How you use the lipstick (of course, the real one), then use it the way normally.
Step#1 Choose a Lipstick Vibe You Like
Many folks like cute things, and when they see cute things, they have the urge to consume, which is, of course, no problem.
But good-looking things do not mean suitable things. In addition to appearance, you should also pay attention to its size, function, and materials.
Step#2 Explore Your Erogenous Zones
Finally find the lipstick vibrator that suits you after thousands of choices, you have to learn to make the best use of it.
Women's erogenous areas are not only in the clitoris, but also nipples, thighs, ears, navel, or your personal area.
Put the lipstick vibrator on these places and slowly grind your sensitive points in a circular motion. You can prepare several lipstick vibrators and let them please you at the same time to maximize your pleasure.
Step#3 Use as Many Lubricants as You Can
Lube is an essential tool in your erotic journey with sex toys. It can reduce the friction between the skin and the toy and make your masturbation go more smoothly.
Furthermore, the lube can help to prevent your delicate private parts from being red and swollen due to friction.
For silicone materials, never use silicone-based lubricants because they will hurt your sex toys. Instead, you should choose water-based lubricants.
If you want to know what kind of lubricant should be used for sex toys of different materials, please go to this article.
---
How To Clean a Lipstick Vibrator?
After you enjoy the pleasure of the sex toy brought, don't forget to clean it in time. Only timely cleaning can have sex toys last longer.
The cleaning method of the Anesidora Lipstick vibrators is very simple, and the strong waterproof allows you to clean them directly under the water. If you want to wash cleaner, you can use antibacterial soap or sex toy cleaner.
Then place the cleaned sex toys on a clean, dry towel and let them dry naturally.
How To Store Lipstick Vibrators?
Sex toys are very personal, so it's best not to leave them lying around. In addition to causing unnecessary embarrassment, this may also cause bacteria and dust.
So, you need a drawer or box dedicated to storing sex toys or wrap your sex toys individually in flannel bags.
Remember to stay away from damp and dark environments because the water vapor will make your toys rusty and moldy.
Get your first special Anesidora Lipstick Vibrators now!
In order to change people's impression of sex toys as vulgar and dirty. Anesidora bends itself to creating more elegant and exquisite sex products with experts.
Hope you will have a great time with Anesidora lipstick vibrators. If you don't have a lipstick vibrator yet, it's time to get one.
So happy you can read this article and hope it's what you want. And we always believe that still has a lot of people are looking for these kinds of articles, maybe it's near you!
So, we would appreciate if you shared this article on your social media to who are looking for this article faster.
Of course, we also have a lot of new and exciting toys, whether you're a sex toys expert or beginners, here is your sex toy heaven.