Sex toys come in a variety of types, from clitoral stimulators to anal plugs, and all these toys can please your front and back areas. As well as being used for different purposes, they also vary greatly in size, ranging from large enough to require a two-handed grip to small enough to fit easily in your bag.
If you are looking for a sex toy that is discreet enough and can be easily played with, a lipstick vibrator would be a great choice. It's small and light, stylish and portable, as well as super discreet.
After so much effort, we finally launched 3 discreet and subtle lipstick vibrators. It's "If you know, you know"-level discreet.
Table of Contents
What Is a Lipstick Vibrator?
As the name suggests, the lipstick vibrator is a clitoral stimulator designed to look like a real lipstick. It is smaller and more discreet than other regular vibrators, but still can provide powerful vibration.
Because of its small size, the lipstick vibrator focuses more on your clitoris and can bring a wonderful experience to your clit; and because of its inconspicuous appearance, you can carry it outside and not worry about catching someone's eye. A lipstick vibrator is definitely a good partner for your masturbation.
Anesidora Reviewed 3 Lipstick Vibrators
This lipstick vibrator has a pink plastic shell, making it look more vivid. Hera has a slanted tip which can provide precise clit stimulation. It is also waterproof for aquatic play.
Size
The Hera has a lifelike and real-size appearance, making it bend in your makeup without being noticed. Carrying it alone is no problem as it measures less than 10cm and can easily be tucked into your pocket. With such a compact size, you can easily maneuver it.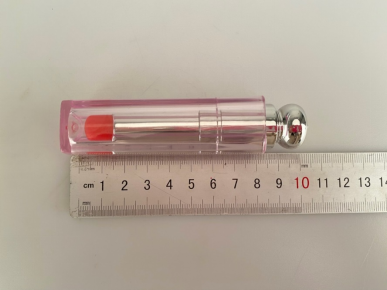 The silicone tip is just as short as 1 cm long, but its' surface is gentle and wide, which can fit against your clitoris and provide better clitoral stimulation.  
Intensity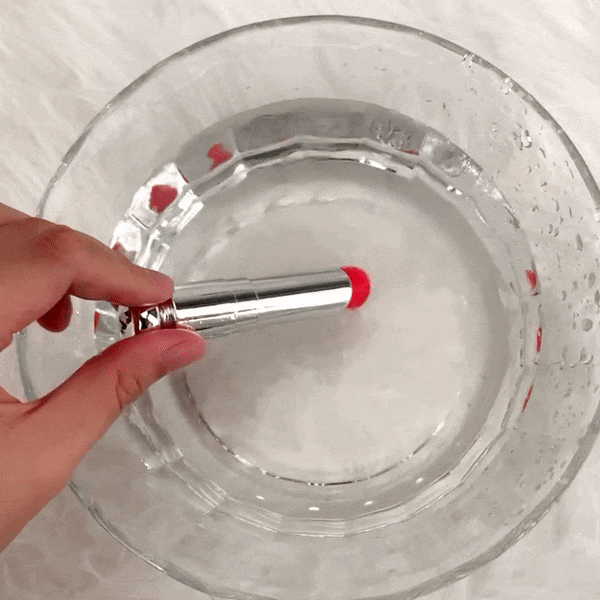 Although it is compact, its ability is not weak at all. Herahas 10 vibration patterns, each with 3 intensity levels. From weak to strong, slow to fast, let you achieve the climax constantly. But don't worry that your clitoris will be numb because the vibration won't exceed the tolerance limit of your clitoris.
Noise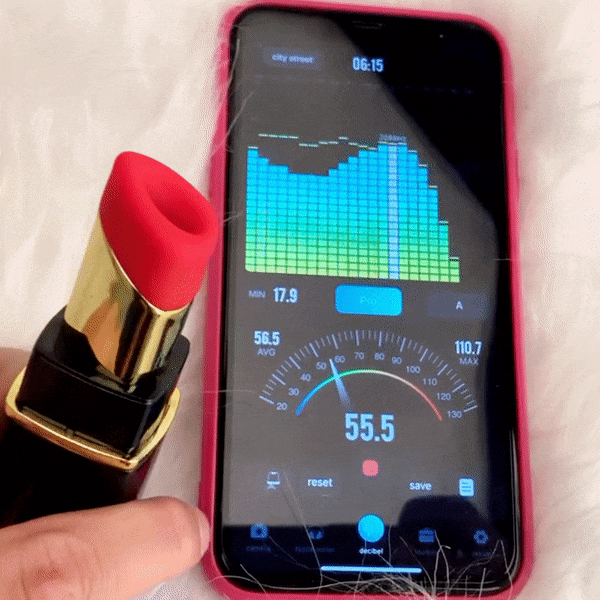 In terms of noise, Hera does a great job. After cycling its 10 vibration modes, the noise tester showed the largest decibel is around 64 dB, while the quietest decibel is around 46 dB. This level of noise allows you to have a discreet way to amuse yourself.
Material
The external vibrator is hard ABS plastic, and the internal tip is soft silicone. These are 100% body-safe materials. The smooth silicone can bring a pleasant experience.
Easy-to-use
There are two buttons: one is to activate the vibe, and the other is to change the patterns. You only need to press and hold the larger button for a second to turn it on.
Then, each time you press the button, it will change to a different vibration mode, and so on, until you find your favorite vibration mode.
Pros
---
Small and exquisite, easy to carry on.
Discreet design is perfect for everyday use.
Powerful motor to provide 10 different vibration modes
USB magnetic charging
Cons
---
The silicone part is shorter and is only suitable for external use.
---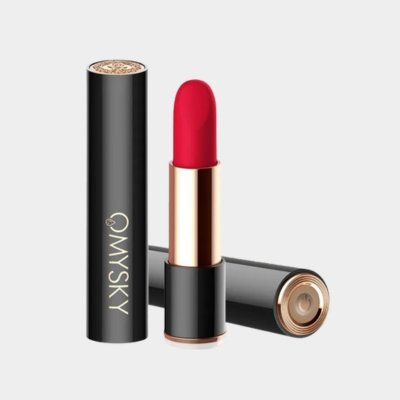 If you want private masturbation in a crowded house, this vibrator is the way to go. It has a whisper-quiet motor that buzzes at low decibels. This extremely low noise can be totally covered by a quilt or the bedroom door.
Size
This lipstick vibrator is a very typical lipstick style. It is opened by pressing and popping, which adds a sense of ritual to your sex life.
The lipstick vibrator is about 11.4 cm long, and the silicone part is 3 cm long. Although it is a little bulkier, it's still well hidden in your makeup bag, as long as no one is sticking their eyes in your bag and looking carefully.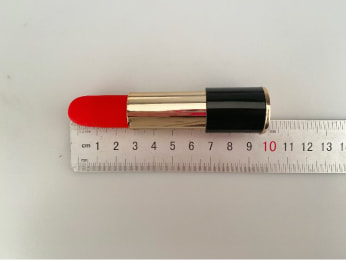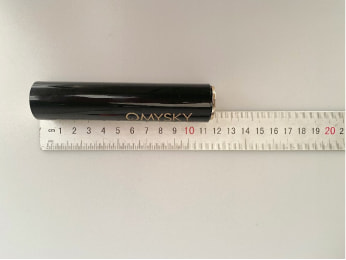 Intensity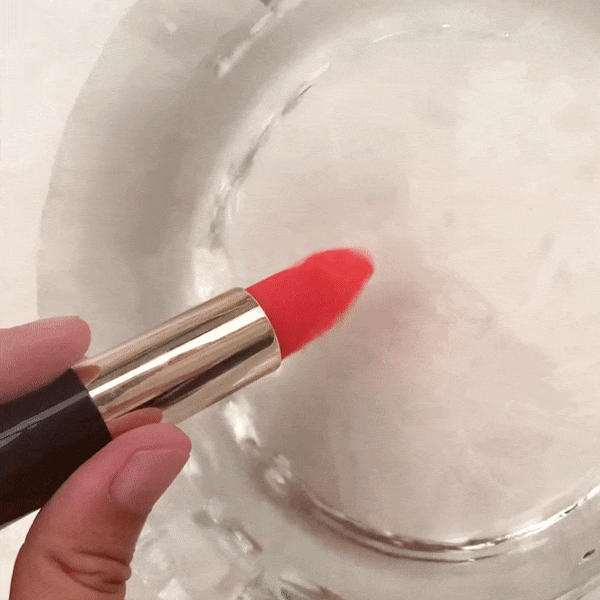 OMYSKY Classic Lipstick Vibrator has 10 powerful vibration patterns, offering a wide range of stimulation to your clitoris. For beginners, such a wide range of vibration modes allows you to keep trying until you find the mode that suits you best.
Noise
If you want a discreet pleasure time, then this vibe is no doubt your first choice. This is a pretty quiet vibrator. After our test, the average decibel of this lipstick vibrator is under 40 dBs, which shows it is a super quiet sex toy for people who want discreet masturbation.
Material
Inside the sturdy ABS plastic is a lipstick body made of silicone, which is soft and smooth to the touch. It's easy to imagine how comfy it could be for clitoral stimulation. Plus, it also pays great attention to details. The OMYSKY Classic Lipstick Vibrator is constructed with tight seams throughout, suggesting that you'll be able to use it to explore the water to the fullest.
Not only can it be used to stimulate the clitoris, but also it can be used to penetrate the vagina for foreplay due to the slightly long silicone part.
Esay-to-use
This vibrator only has one button, which means you don't need to spend too much effort on operating the button.
You need to press and hold for 3 seconds to activate the vibrator, and then cycle through it to find the mode that suits you best.
Pros
---
Easy to carry on.
Ten intensity modes to blow you up.
It's rechargeable with a USB charger.
Cons
---
Experienced users may find it underwhelming.
---
This fabulous vibrator combines stealthy looks with powerful functionality. It has 3 different tip attachments to offer different sensations. Plus, the sub-$30 price makes it an excellent starter sex toy.
Size
The 3 In 1 Lipstick Vibrator basically looks like a real lipstick from the outside that no one would bat an eyelid at it being put into or removed from a purse.
The lipstick vibe has 3 different tip attachments, and all of them are made with medical-grade silicone. You can use these different tips in different areas.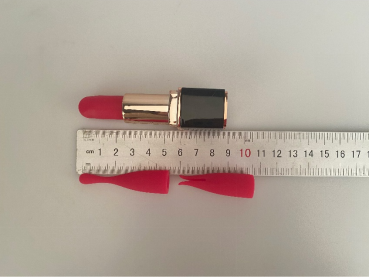 Intensity
The vibe has 10 different vibration modes and 3 different shapes of tips. At the same vibration frequency, the amplitude of vibration exhibited by different shaped tips varies greatly, which means you can experience thirty different types of stimulation. It will satisfy you in many ways.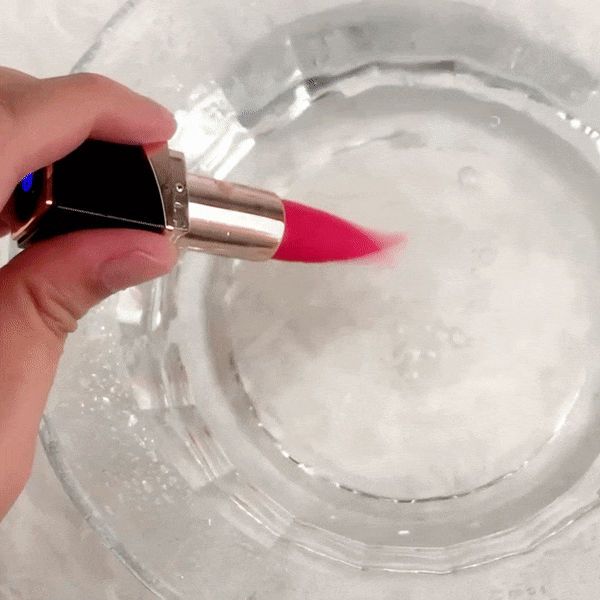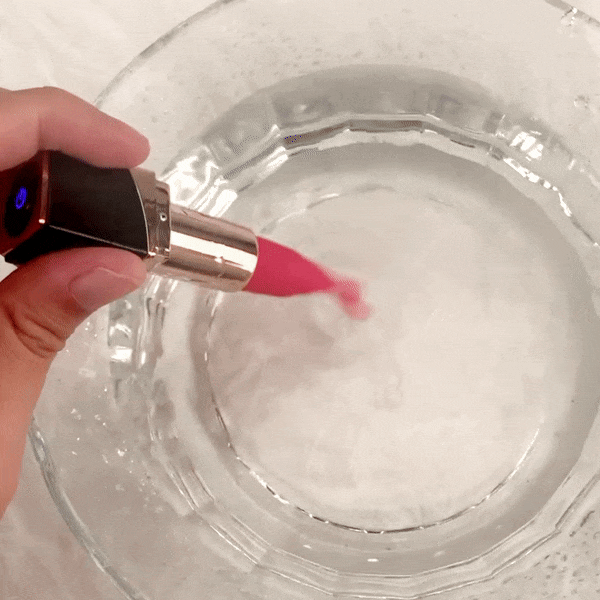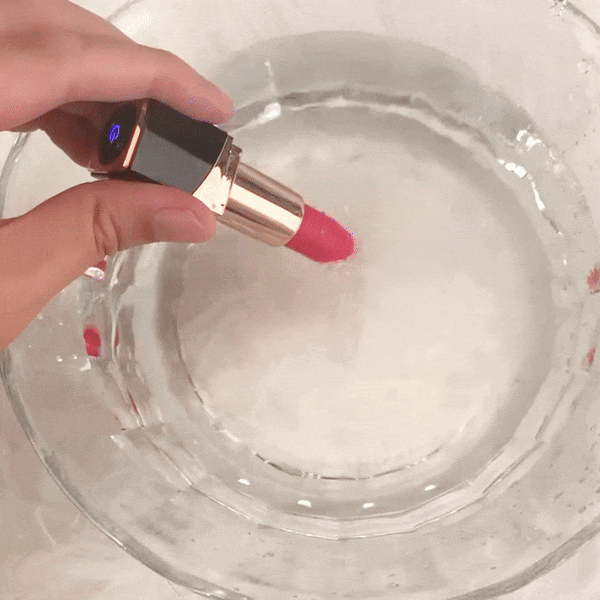 Noise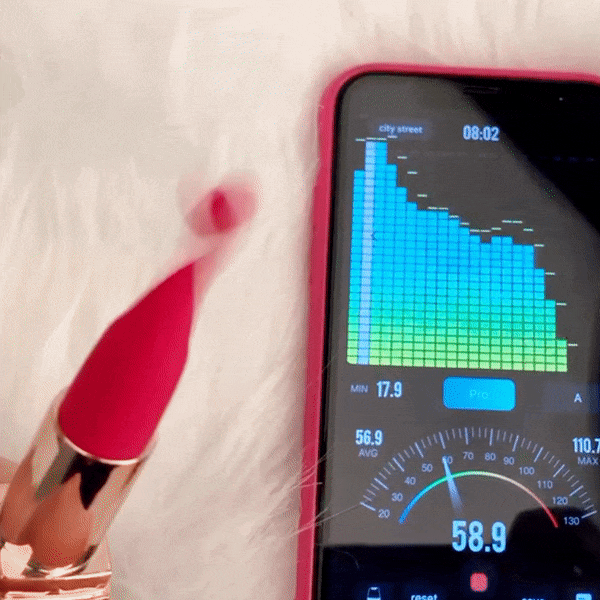 As we mentioned, this vibrator has 10 frequencies, from gentle to powerful. So the noise they produce won't be the same. The noise decibel is about 30-40 for low-frequency vibration, while the high-frequency vibration decibel has reached over 70db.
If you like to be soft and teasing, the low-vibration mode is for you, and it's also quiet. But if you like to pursue high-efficiency stimulation, you may need to cover the noise produced by the toy with some other sound, such as music.
Material
OMYSKY 3 In 1 Lipstick Vibrator's design with the soft silicone tip makes it perfect for most users. Here's why. While it might be pointed for pinpoint stimulation, the velvety smooth feel muffles the sting, so even those who aren't seasoned users can enjoy it.
Easy-to-use
Replacing the tip attachments is very simple, but it's important to note that don't pull the upper part of the tip, as this may cause damage to the silicone tips.
The correct way to change the tip is to pinch the bottom of the silicone head with your index finger and thumb and then give it a gentle tug.
Pros
---
Compact and discreet design.
Three tip attachments to maximize your pleasure.
Up to 10 vibration intensities.
It's rechargeable with a magnetic USB charger.
Cons
---
The vibe is loud on high settings.
It may be too intense for some.
---
How To Use a Lipstick Vibrator?
Even if you are a newbie in the world of vibrators, you should not worry too much because the use of a lipstick vibrator is way too easy. How you use the lipstick (of course, the real one), then use it the way normally.
Step#1 Choose a Lipstick Vibe You Like
Many folks like cute things, and when they see cute things, they have the urge to consume, which is, of course, no problem.
But good-looking things do not mean suitable things. In addition to appearance, you should also pay attention to its size, function, and materials.
Step#2 Explore Your Erogenous Zones
Finally find the lipstick vibrator that suits you after thousands of choices, you have to learn to make the best use of it.
Women's erogenous areas are not only in the clitoris, but also nipples, thighs, ears, navel, or your personal area.
Put the lipstick vibrator on these places and slowly grind your sensitive points in a circular motion. You can prepare several lipstick vibrators and let them please you at the same time to maximize your pleasure.
Step#3 Use as Many Lubricants as You Can
Lube is an essential tool in your erotic journey with sex toys. It can reduce the friction between the skin and the toy and make your masturbation go more smoothly.
Furthermore, the lube can help to prevent your delicate private parts from being red and swollen due to friction.
For silicone materials, never use silicone-based lubricants because they will hurt your sex toys. Instead, you should choose water-based lubricants.
If you want to know what kind of lubricant should be used for sex toys of different materials, please go to this article.
How To Clean a Lipstick Vibrator?
After you enjoy the pleasure of the sex toy brought, don't forget to clean it in time. Only timely cleaning can have sex toys last longer.
The cleaning method of the Anesidora Lipstick vibrators is very simple, and the strong waterproof allows you to clean them directly under the water. If you want to wash cleaner, you can use antibacterial soap or sex toy cleaner.
Then place the cleaned sex toys on a clean, dry towel and let them dry naturally.
How To Store Lipstick Vibrators?
Sex toys are very personal, so it's best not to leave them lying around. In addition to causing unnecessary embarrassment, this may also cause bacteria and dust.
So, you need a drawer or box dedicated to storing sex toys or wrap your sex toys individually in flannel bags.
Remember to stay away from damp and dark environments because the water vapor will make your toys rusty and moldy.
Final Words
These three lipstick vibrators perform perfectly in appearance and function, making them perfect for newbies who want to try a lipstick vibrator.On top of that, their price of less than $30 won't light your purse.If you don't own a lipstick vibrator yet, it's time you invested in one.
Also Read