Sexual wellness is an integral part of leading a fulfilling life. Vibrators are sex toys designed to provide pleasure and stimulate erogenous zones. They come in a wide array of shapes, sizes, and functions, designed to cater to various preferences and desires. For those new to this, knowing about the different types of vibrators and how to select the most suitable one can greatly enhance their sexual exploration.
Table of Contents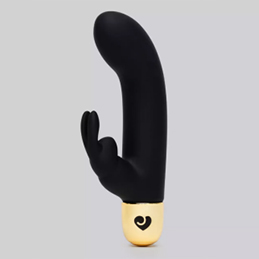 These vibrators are specially crafted to stimulate the elusive G-Spot – that spongy area on the front wall of the vagina that can lead to intense orgasms. They typically feature a curved design with a bulge at the end, perfectly fitting against your G-Spot for heightened pleasure and arousal.
Locating the G-spot may seem like a mystical endeavor, but it doesn't have to be. Understanding the basic anatomy will help you pinpoint this sensitive pleasure zone. The G-spot is typically situated about three to five centimeters inside the vagina.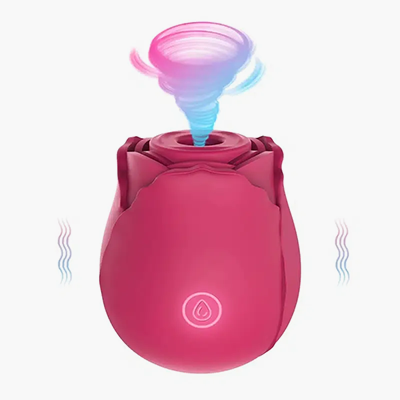 Unlike traditional vibrators, clitoral suction toys use airwave pressure technology for a rapid pulsation that mimics oral sex. They are smaller and lighter, making them ideal for beginners. For women who can only rely on teasing the clitoris to achieve orgasm, it is like a sniper rifle that can accurately aim at your clitoris and help you quickly obtain the target.

The rose toy is Anesidora's hot-sale product. The toy teases and stimulates the clitoris by generating swirling air from internal vibrations. It has 7 challenging vibration modes, ranging from gentle to intense, bringing you a huge tide like a heat wave. The whole body is made of soft medical grade silicone, safe and non-toxic, suitable for sensitive skin. The non-porous material is easier to clean, so bacteria have nowhere to hide.
Also Read: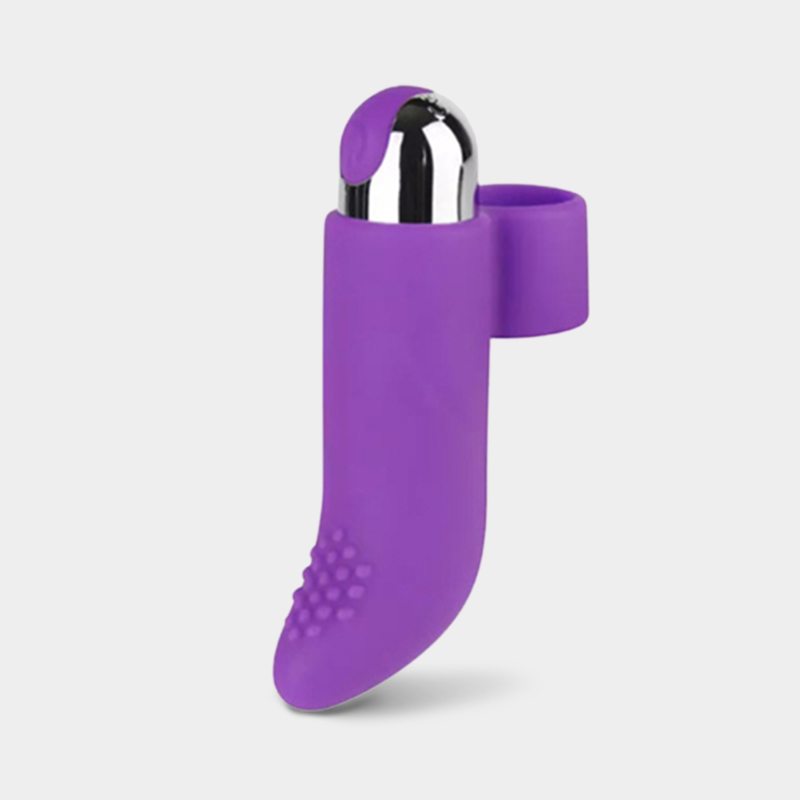 The finger vibrator is loved by beginners due to its compact size. If you like to be efficient but also very discreet, then this type of vibrator is right for you. It's very convenient to use, just slip the loop over your finger and slip it between your thighs.
Many finger vibrators are one-use toys on the market, so the fun they can provide is very limited. But Anesidora's finger vibrator is different. It has 10 vibration frequencies and is rechargeable. That means you only need to pay once for long-lasting sex.
The finger vibrator comprises a silicone finger cot and a bullet vibrator. The top is slightly raised to fit the clitoris better. The silicone dots on it can increase friction and improve clitoral pleasure.
A rabbit vibrator is a specially designed sex toy that offers both internal and external stimulation. Its unique construction typically includes a penetration-friendly shaft and a clitoral stimulator shaped like rabbit ears. This distinctive dual-action design sets it apart from other vibrators available, delivering a more satisfying and intensified experience for users.
The Bora rabbit tapping vibrator takes pleasure to the next level with its three functions, each featuring 7 different vibration patterns, guaranteeing a plethora of triple delights. Crafted from medical-grade silicone, this toy ensures hypoallergenic and non-porous properties, making it safe for use.
Additionally, cleaning is a breeze due to its easy-to-maintain material. Moreover, boasting an IPX7 waterproof rating, you can confidently enjoy its company even in the bathroom.
Also Read:
When you find a lipstick in someone's bag, don't rush to apply it on your lips, because it may be a lipstick vibrator. The Lipstick vibrator is about the same size as the bullet vibrator, but stealthier than the latter. Yes, the appearance of this kind of vibrator is very similar to lipstick, even to the point of being fake, which is very friendly to those who like to be cautious.
The QMYSKY Lipstick Vibrator for Women is only 114mm long and doesn't take up much space in the bag. Despite its short size, it has 10 vibration frequencies, which can cater to most epicures.
In addition to being used to stimulate the clitoris, it can also be inserted into the vagina. However, due to the relatively short insertable part, there is no way to stimulate the G-spot, but it can be used as a foreplay tool before formal insertion.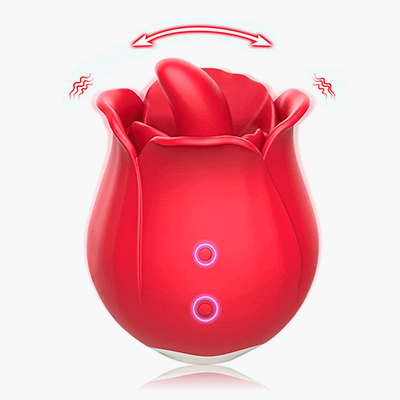 Tongue vibrators are a family of small vibrating toys designed to enhance your sexual experience. Different tongue vibrators have slightly different shapes, but generally retain the tongue design. The soft tongue mimics your partner's oral movements, so you can enjoy it anytime.
ANESIDORA Oral Genius I is an excellent tongue vibrator made of soft silicone material and has a delicate appearance. 9 licking modes and a high waterproof level can satisfy you to explore this tongue vibrator in a wet environment. Of course, you don't need to be afraid of spoiling the fun, as it offers up to 80 minutes of playtime.
An anal vibrator is any type of anal toy that incorporates a vibrating function. This can include anal beads, anal probes, anal dildos, or even vibrating butt plugs. The addition of vibrations enhances the overall sensation, reaching all those sensitive nerve endings and spreading pleasure throughout your body.
Heightened Pleasure
The combination of anal stimulation and vibrations can take your pleasure to new heights. Whether you're using a vibrating butt plug or anal beads, the added sensation elevates the experience.
Muscle Relaxation
The muscles around the anal area can be quite strong and may tense up during play, especially if you're feeling a bit apprehensive. Using an anal vibrator can be incredibly helpful in relaxing these muscles.
Targeted Pleasure Points
Certain anal vibrators, like the vibrating butt plug, can target specific pleasure points within the body. If you have a prostate, the vibrations from the toy can provide a delightful massage to this sensitive area.
Bullet Vibrator
Using a vibrating bullet is a breeze, and it offers versatile pleasure possibilities. To get started, insert two AA batteries into the toy and turn it on to the first setting.
For clitoral stimulation, hold the vibrating bullet against your clit or nipples directly. However, to avoid overwhelming vibrations on your hand, I recommend holding the edge of the cord and gently pressing and massaging the bullet against your clit. This technique provides a more enjoyable experience.
Surprisingly, vibrating bullets can also provide G-spot stimulation. While they aren't designed to go deep into your vagina, the long cords ensure they won't get lost. Insert the bullet, turn it on, and feel the delightful vibrations on your G-spot. You can even incorporate Kegel exercises by flexing your pelvic floor muscles around the vibrations, leading to stronger muscles and heightened pleasure.
When discussing wand vibrators, the iconic Hitachi vibrator deserves a notable mention. These classic vibrators are unlike most other sex toys as their large size makes them hard to overlook.
However, it's precisely this size that grants them their incredible power, comparable to that of a microphone. Usually featuring a rounded end, wand vibrators are versatile and can be employed for both clitoral stimulation and vaginal use, making them highly sought after.Yet, due to their overly large tip, some women with narrower vaginas may find insertion a bit challenging.
Despite this, their potency and multi-functionality continue to make them a favorite choice among pleasure seekers.The ANESIDORA Wand Vibrator is small and wireless, making it easy to carry when traveling. The end of the Wand Vibrator is designed for easy penetration, and there is a hole in the ball to wrap the clitoris for precise stimulation.
This wand vibrator has 10 sucking and thrusting vibration modes, which is not only for solo play, but also for enjoying with your same-sex partner.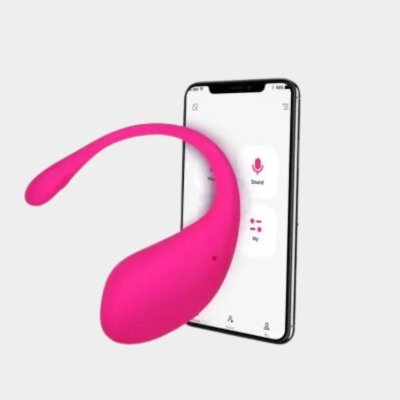 Also referred to as a wearable vibrator, the butterfly vibrator is ingeniously crafted to be worn on the body, providing delightful hands-free stimulation.
Available in a wide range of shapes and sizes, these intimate toys cater to diverse preferences and desires, ensuring a personalized and fulfilling experience. Some models are designed to be worn externally, stimulating erogenous zones such as the clitoris, while others can be inserted internally for G-spot stimulation.
The Anesidora Wearable Panty Butterfly Vibrator fits your intimate area perfectly thanks to its ergonomic curves. Even walking around while wearing it will not make you feel uncomfortable. This possession comes with a remote control that enhances the pleasure of use.
You can secretly control the wearable vibrator with the remote control in public places without fear of attracting the attention of others, because it produces very little noise.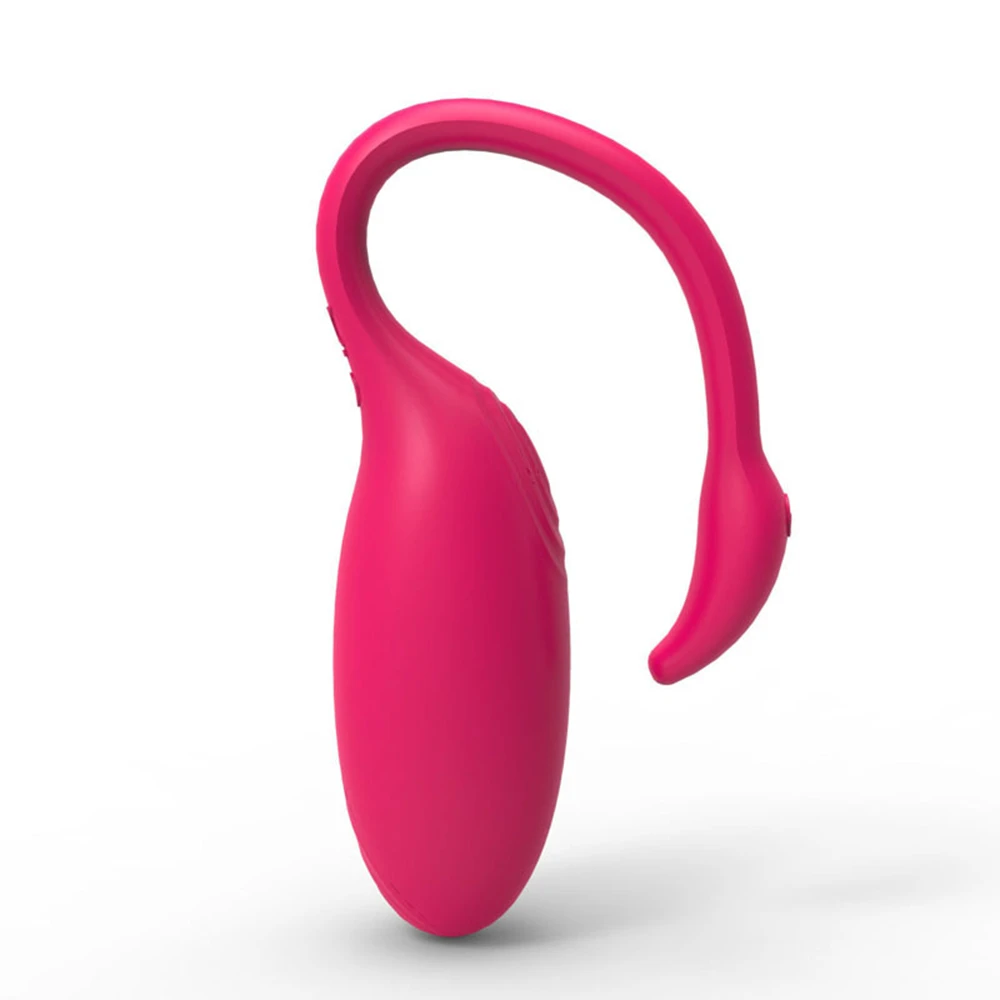 An app-controlled vibrator is a modern and innovative device designed to enhance intimate experiences. Unlike traditional vibrators, these cutting-edge pleasure tools can be controlled through a smartphone application. This technology opens up a world of possibilities, allowing users to customize their pleasure journey with ease.
All of the Flamingo vibrator's functions can be controlled via a single mobile APP. This smart wearable vibrator focuses on stimulating the elusive G-spot, delivering intense sensations that will leave you craving for more. Seamlessly connect your Flamingo to the app and indulge in some of the most vigorous vibrations you've ever experienced. It's time to discover a whole new level of pleasure with this innovative device.
Cons and Pros of Using a Vibrator
Pros
---
Help a woman to achieve orgasm very quickly
Never fails to satisfy a woman as they are destined to do so.
Helps a woman to satisfy their sexual need
Extra notch in the love making a moment with partner.
Cons
---
Some woman may won't be able to reach climax without using a vibrator.
It is a severe addiction
Conclusion