For women of the new age, sex toys seem like a recipe that can relieve our mental stress. With so many sex toys, you can literally enjoy the sexual pleasure even without a man. When it comes to female sex toys, vibrators and dildos are often came in mind.But these toys can't fully arouse your libido, so we need to head to find another sex toy designed for person with clitoris. Here it is, a Clit Sucker Toy!
In this article, we will detail all the aspects of clitoral stimulator. If you're interested, let's move forward.
Table of Contents
What Is It?
A clitoral sucking toy, also known as an air pulsation or suction toy, is a specialized device designed to stimulate the clitoris using gentle suction and pulsating airwaves.
Unlike traditional vibrators that rely on direct contact and friction, these toys create a sucking sensation that mimics oral sex, offering a unique and pleasurable experience.
How Does a Clitoral Sucking Toy Work?
Clitoral tongue vibrator feature a small, silicone or soft material head that is placed over the clitoris. When activated, the device creates a gentle suction, and pulsating waves of air stimulate the clitoral area without direct contact.
The intensity and patterns of suction can often be adjusted to cater to individual preferences, allowing users to explore various levels of pleasure.
Benefits of Using Clitoral Sucking Toys
Intense Stimulation
Clitoral sucking toys offer a unique and intense form of clitoral stimulation. The gentle suction and pulsating airwaves create a pleasurable sensation that can lead to powerful orgasms.
Enhanced Sensitivity
Regular use of clitoral sucking toys may enhance clitoral sensitivity over time. The focused stimulation can awaken and heighten the responsiveness of the clitoris, leading to more intense sensations and pleasure.
Non-contact Stimulation
Unlike traditional vibrators or manual stimulation, clitoral sucking toys offer non-contact stimulation. This can be beneficial for individuals who may be more sensitive or prefer indirect stimulation of the clitoris.
Discreet and Portable
Many clitoral sucking toys are compact, discreet, and easy to carry, making them convenient for travel or private use. They can be discreetly stored and easily accessed whenever you desire.
Also Read:
When choosing a clitoral sucking toy, there are several factors to consider to ensure you find the right one for your preferences and needs. Here are some tips on how to choose a clit sucker sex toy:
Size and Design
Clit sucking viborators come in various shapes and sizes. Consider the size and design that appeals to you and feels comfortable.
Some may prefer smaller, more compact devices, while others may prefer larger ones that provide a broader area of stimulation. Choose a size and design that aligns with your preferences.
Material
Look for clitoral sucking toys made from body-safe materials such as medical-grade silicone or high-quality ABS plastic. These materials are non-toxic, non-porous, and easy to clean. Avoid toys made from materials that may cause irritation or discomfort.
Suction Settings and Intensity
Check if the clitoral vibrator offers adjustable suction settings and intensity levels. Having the ability to customize the intensity allows you to find the right level of stimulation that suits your preferences. Look for toys that offer a range of options, from gentle to more intense suction.
Noise Level
Consider the noise level of the device, especially if discretion is important to you. Some clitoral sucking toys have quieter motors, making them suitable for use in quieter environments or when privacy is a concern.
Battery Life and Charging
Check the battery life of the clit sucker and the type of charging it requires. Look for devices with a decent battery life that can provide ample playtime without frequent recharging. USB rechargeable options are convenient and environmentally friendly.
Water Resistance
If you enjoy incorporating water play into your sexual experiences, consider a clitoral sucking toy that is water-resistant or waterproof. This feature allows you to explore sensations in the shower or bathtub and makes cleaning the device easier.
Budget
Set a budget range before starting your search. Clitoral sucking toys come in various price ranges, so determine how much you are willing to invest. Remember that quality and safety should be prioritized over cost, as a well-made and body-safe toy will provide a better experience and last longer.
Price: Extra 10% OFF in Anesidora
The first vibrator we'll dive into is the renowned Rose vibrator. Designed exclusively for clitoral stimulation, this magnificent pleasure device has taken the world by storm. Initially, I was skeptical about the hype surrounding it, assuming it was all an exaggeration. However, my perspective shifted entirely after giving it a try.
Picture this: I was in the shower, standing up, when I decided to give the Rose vibrator a chance. As soon as I felt its intensity, I was left astounded. It was so overpowering that I found myself using one hand to cover my mouth while using the other to handle the vibrator.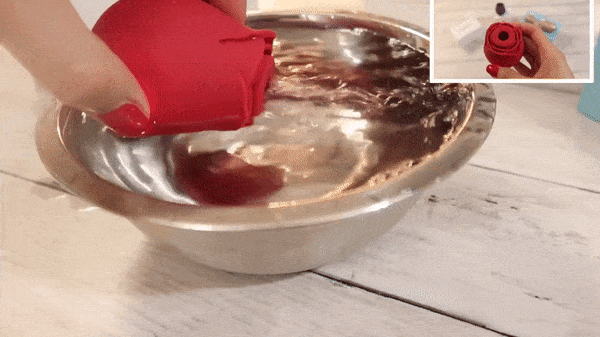 The experience was truly mind-blowing. In fact, it was so intense that I lost my balance, fell to my knees, and accidentally pulled down the shower curtain with me. So, take my advice: avoid using this particular vibrator while standing up! And if you do decide to indulge, I highly recommend placing a protective barrier, such as a sheet or towel, beneath you, as this little wonder can make it rain.
For more, please read: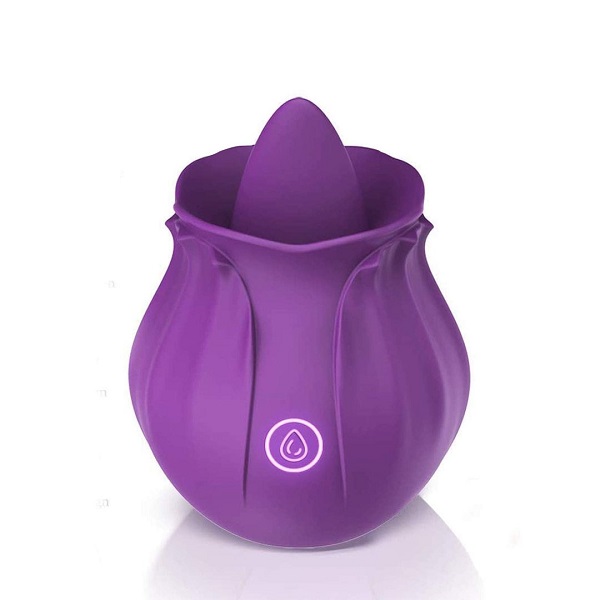 Price: 39.99 Extra 10% OFF in Anesidora
Next up, we have the Rose vibrator with a tongue. This unique pleasure device aims to simulate the sensations of oral sex. Although it doesn't precisely replicate the experience, it does provide an exquisite sensation akin to the touch of a soft bullet.
The size may be deceiving, but make no mistake, these vibrators are exceptionally powerful. Additionally, they are 100% waterproof and come with Magnetic Chargers, making them incredibly convenient. Personally, I keep this gem tucked away in my drawer for easy access whenever the mood strikes.
Price: 49.95
Last but certainly not least, we have the illustrious Satisfyer Pro 2. I've previously reviewed this fantastic device, which you can find by clicking on the Anesidora Blog Post.
The Satisfyer Pro 2 has earned its place among my favorites. If you're in the market for a vibrator, this one deserves serious consideration.
Also Read:
Read the Instructions First
Before using the clitoral sucking toy, carefully read the manufacturer's instructions and follow them accordingly. Each toy may have specific guidelines and recommendations for safe and effective use.
Clean the Toy Before and After Use
Before using the clit stimulator for the first time and after each use, make sure to clean it properly. Follow the manufacturer's instructions for cleaning, which often involves using mild soap and warm water or a toy cleaner specifically designed for such devices.
Proper cleaning helps maintain hygiene and prevents the risk of infections
Ensure the Toy Is Charged
If your clit sucker is rechargeable, make sure it is fully charged before use. Follow the charging instructions provided by the manufacturer to ensure proper and safe charging.
Lubrication is Key
Applying a water-based lubricant to the clitoral area and the suction head of the toy can enhance comfort and reduce any potential friction.
Avoid using silicone-based lubricants with silicone-based toys, as they can degrade the material.
For more, please read:
Start with Lower Intensity
When using the clitoral sucking toy for the first time or trying a new intensity level, start with the lowest setting. Gradually increase the intensity as you become more comfortable and aroused. Pay attention to your body's response and adjust accordingly.
Take Breaks if Needed
If you feel any discomfort or sensitivity during use, take breaks as necessary. You can always resume using the toy when you feel ready.
Communication
If using the clit sucker with a partner, communicate openly about your preferences and comfort levels. Provide feedback and guide them on the intensity and techniques that feel pleasurable for you. Consent and communication are essential for a safe and enjoyable experience.
Also Read:
How to Clean a Clit Sucking Stimulator ?
While the toy is made of silicone, it's essential to note that different materials may require specific cleaning methods. Here are some additional tips for cleaning toys made of various materials:
Non-Silicone Toys
If your sex toy is made of a different material, such as plastic or glass, follow these steps for effective cleaning:
Check the manufacturer's instructions for cleaning recommendations.
Use a mild, non-abrasive toy cleaner or warm soapy water.
Gently scrub the toy's surface, ensuring all areas are clean.
Rinse the toy thoroughly to remove any soap residue.
Dry the toy with a lint-free cloth or allow it to air dry.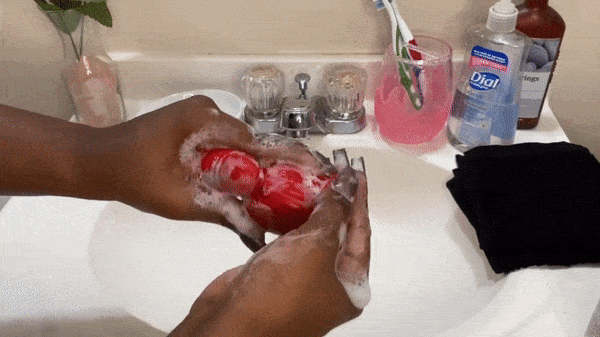 Textured Toys
To clean textured toys, such as the Rose toy mentioned earlier, you may require additional tools. Here's a useful technique:
Follow the handwashing method described earlier.
For hard-to-reach areas and intricate textures, use a soft toothbrush.
Apply a small amount of toy cleaner or warm soapy water to the toothbrush.
Gently scrub the textured areas, ensuring all dirt and debris are removed.
Rinse the toy under warm water, ensuring no residue remains.
Dry the toy thoroughly with a lint-free cloth or allow it to air dry.
Remember to remove any batteries or ensure the toy is unplugged before cleaning.
Proper Toy Storage
After cleaning your clit toy, proper storage is equally important. Here are some tips for storing your toy:
If you live alone, you can leave the toy to air dry on a clean, flat surface.
For those with roommates or family members, consider investing in lint-free storage bags.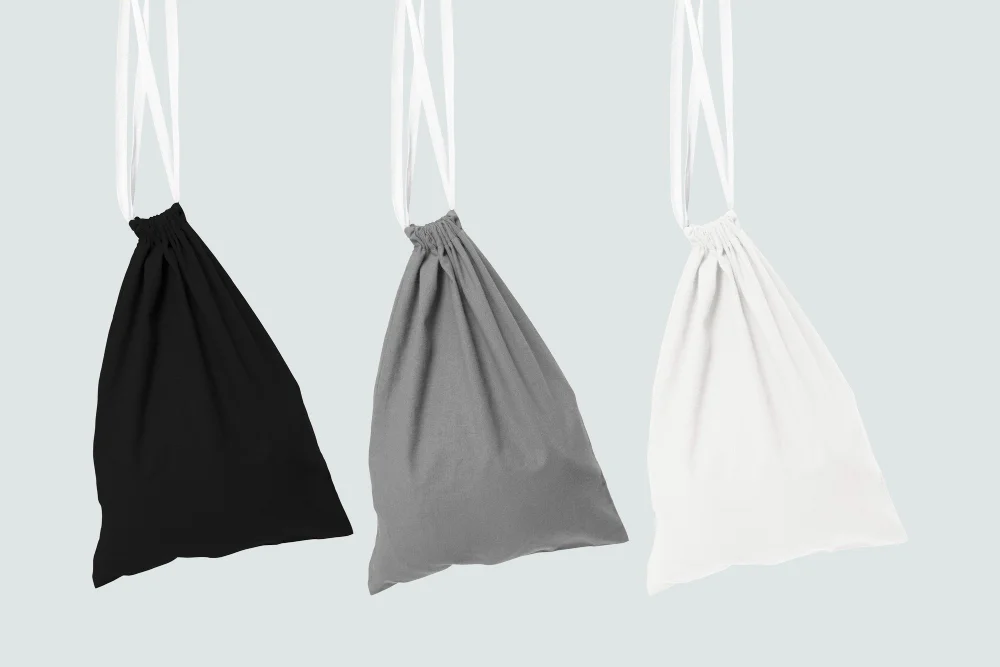 After cleaning and drying your clit stimulator, place it in the storage bag, ensuring it is completely dry.
Store the toy in a cool, dry place away from direct sunlight and extreme temperatures.
Avoid storing your sex toys in a way that they come into contact with each other, as this may cause damage.
By following these storage practices, you can maintain the cleanliness and integrity of your toy, prolonging its lifespan and ensuring it's ready for your next intimate adventure.
For more, please read:
Conclusion
Clitoral sucking toys are a bless for women who can only achieve climax with clit stimulation. Using a clit stimulator doesn't request much skill and even beginners can be mastered easily. However, you should follow the instructions from the manufacturer closely.
Remember that no two bodies are the same, so be open to experimenting to see what works best for you and any partners.