Today, let's discuss tongue vibrator Test.
After Sex and the City aired, our awareness and acceptance of sex toys became much wider. We no longer have the shameful concept of sex toys and have started to find different sex toys to satisfy our sexual fetishes.
The massage vibrator is no longer a medical device for treating female gynecological diseases, it has become a daily playmate next to our bedside table.
In addition, sex toy merchants are gradually focusing on women's sexual enjoyment and are constantly developing and launching sex toys that meet women's tastes, in order to meet the needs of every female customer.
Nowadays, the range of sex toys is becoming more and more extensive. Not only are there traditional vibrators and male sex toys, but there are also female clitoral vibrators, wearable vibrating panties, g-spot stimulators, and much more.
A tongue vibrator, aka clit simulator or vaginal suction, is a sex toy designed for those who have a clitoris.
It is different from the traditional vibrator, the vibrating tongue has a hole in the middle, and it uses the air pressure generated by the motor to stimulate the clitoris without contact.
Currently, there are various clitoral attractors on the market. The main differences are in appearance, function, and price. If you don't know which one to buy, we'll help you choose and have unforgettable orgasms.
---
Types of Tongue Vibrators
Size—Every person with a clitoris has a different size and shape, which is why clitoral vibrators come in different sizes and models.
If you have a small clitoris, you can choose a smaller mouth vibrator which will provide more precise stimulation; if you have a larger clitoris, a larger mouth may give you a better experience.
Vibration—If you are a veteran and Clit Sucker Toy alone is no longer enough for you, you can opt for a clit sucker with vibration. The vibrating clitoral sucker combines air pulsation technology with traditional vibration and will create an awesome experience.
G-spot stimulation– Clit-sucker-g-spot-vibrator combination is one of the most advanced types of the clitoral stimulator. It not only works on your clitoris but also stimulates your G-spot, bringing dual orgasms.
Remote or app control—This is a wearable vibrator specially designed for couples who like to seek stimulation in the outdoors.So it allows your partner to manipulate your clitoris remotely, providing fresh pleasure for your sex.
You Can Also Read:
Due to the booming sex toy industry, there are more and more sex toys available to consumers, and female-oriented sex toys are becoming widely valued and loved.
This state of affairs is not a big deal for the seasoned veteran, but it cannot be very clear for the novice. To make it quicker for newbies to pick a clit sex toy that suits their body, we've handpicked four clitoral vibrators designed for women to review, so read on if you're interested.
What tongue vibrator Test will be including?
Shape & softness; Power; Noise; Waterproof.
---
4 tongue vibrators Test from Anesidora
1. Hurricae
Removable suction cup
For different sizes of the clitoris, the Hurricae offers a perfect solution for those who want to try it out.
The clit vibrator has 3 different sizes of silicone headgear, 13mm, 16mm, and 20mm. Whether your clitoris is large or small, it can well surround the clitoris and provide accurate vibration.
Also made from medical-grade silicone, these headcovers are soft and smooth and can be gently pressed against your clitoris without hurting it.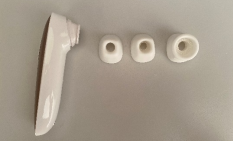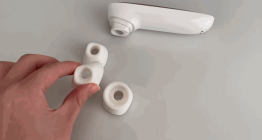 Suction power
This small vibrator is great for traveling, but it doesn't mean it will cheat on the function because of its small size. The clit vibrator offers 7 sucking modes to ensure you can find the right speed to orgasm.
Don't be deceived by its name, it can be crazy as hurricane, but it still can bring gentle vibration. We tested the sucker in several different modes, and the results are shown in the GIFS. It is perfect for beginners and intermediates.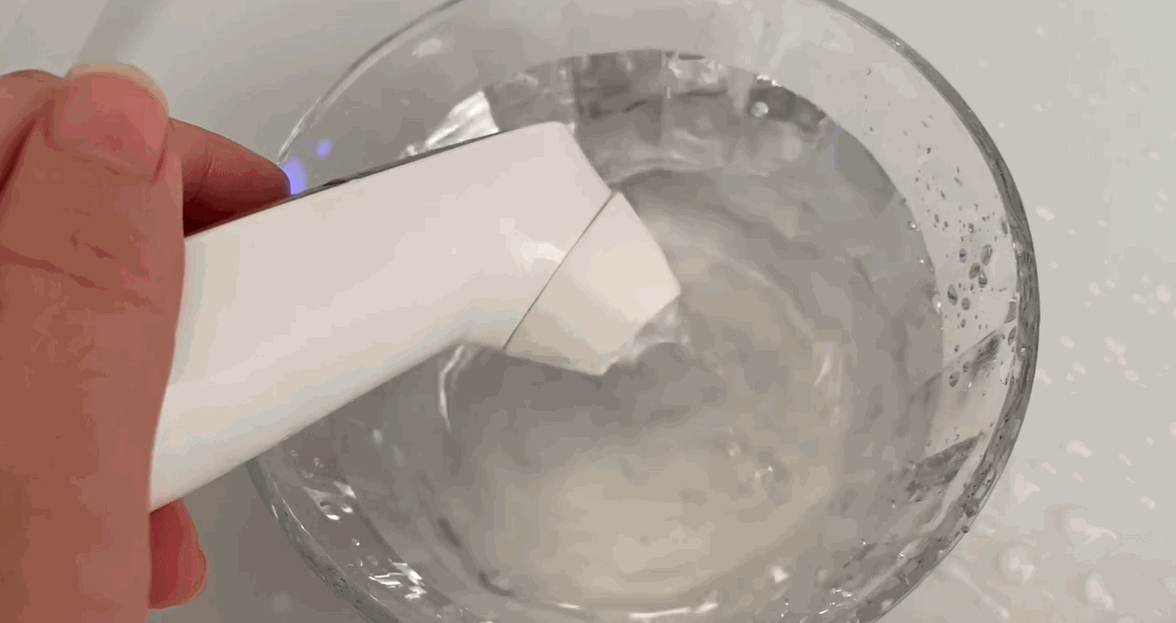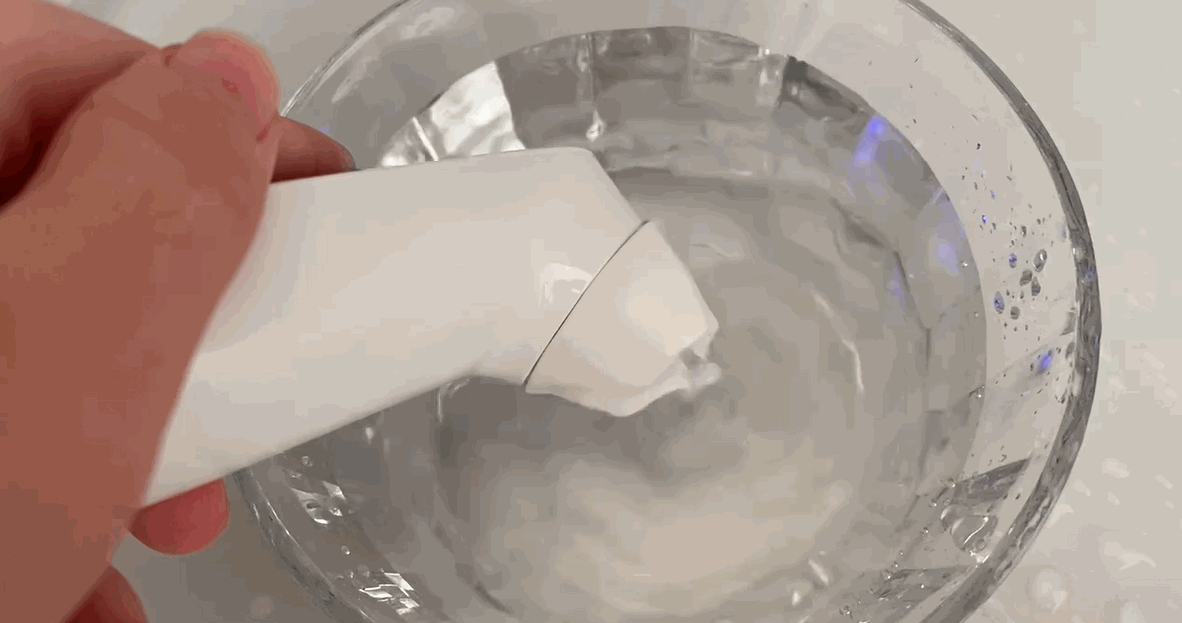 Noise control
After we tested the noise of different sucking modes, the vibrator measured between 40 and 50 decibels. It's a very private vibrator that won't wake up your neighbors.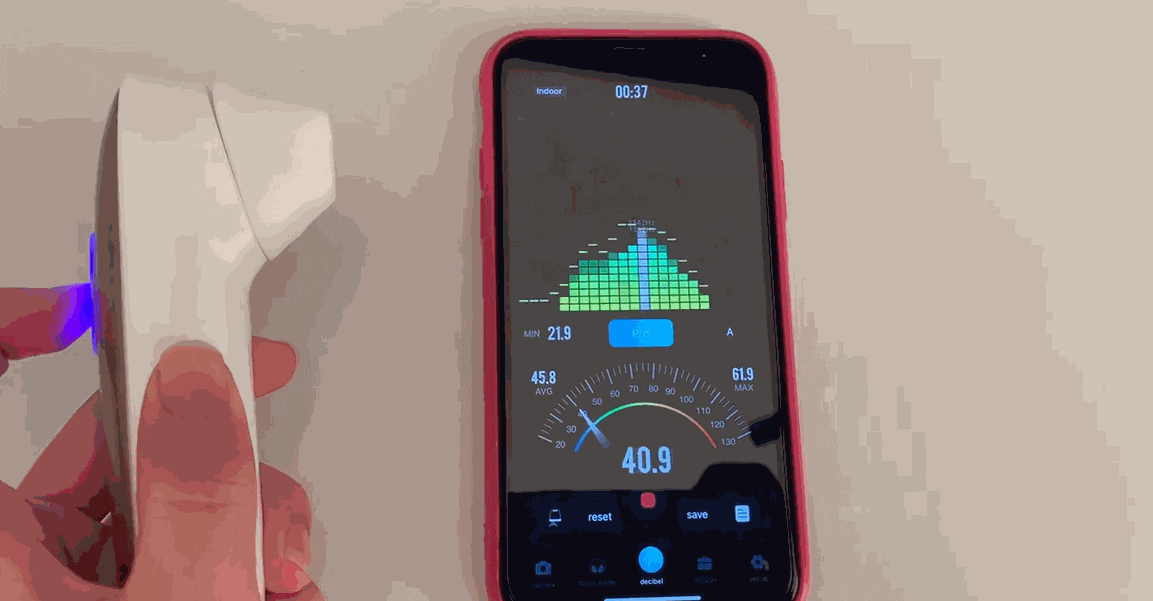 Water resistant
Although the body of the vibrating sucker is made of ABS plastic with welding gaps, don't worry, it's still waterproof. So you can take it into a shower without worrying, but do not use it for a long time.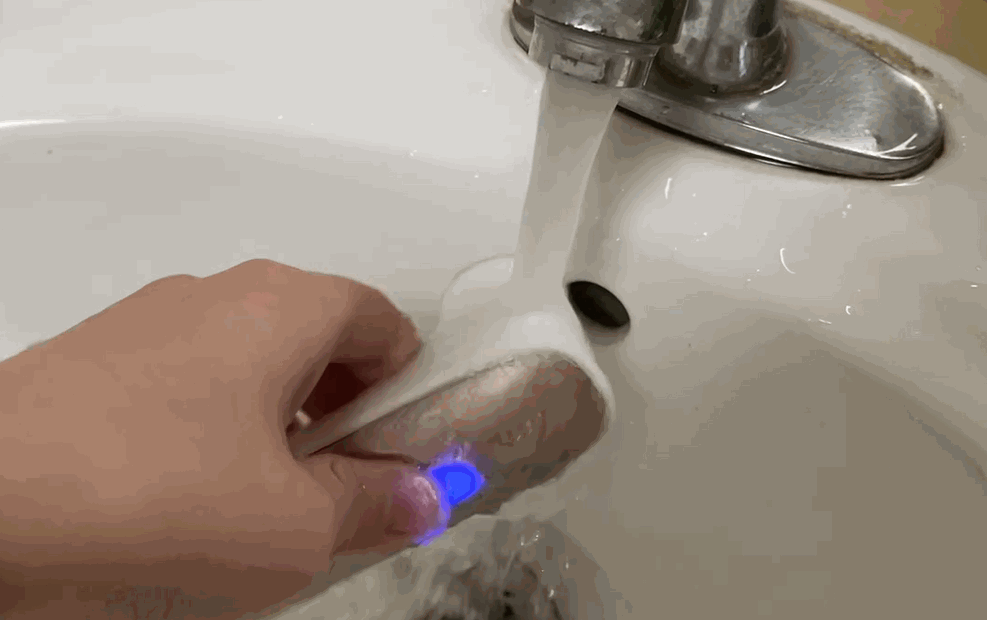 You should buy the Hurricae if you…
Enjoy clitoral stimulation; Want to try replaceable heads; Want a toy for solo use
Features
Clitoral suction: 7 modes
Materials: Silicone + ABS plastic
Rechargeable: Yes
Battery Life: 60-120 minutes
Charging Time: 90 minutes
Waterproof: Yes
Size: 3 removable headgears
Length: 5.39 inches/137 mm
---
2. 2 In 1 Rose Sucking & Tongue Vibrator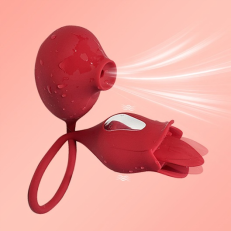 This is one of the most versatile of the 4 clit sucking toys , combining both sucking and tongue licking functions.
The vibrator connects the sucker to the tongue with a strap, allowing you to experience two sensations simultaneously. This rose toy with tongue is an indispensable sex toy for your clitoris.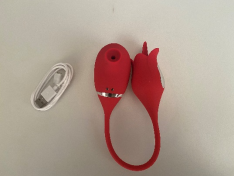 If you think that this vibrator can only be used on the clitoris, it is the biggest misconception about it. When you use the suction head to suck your clitoris, don't forget your vagina.
The 2 In 1 Rose Sucking & vibrating tongue allows you to use its vibrating tongue to tease your labia while stimulating your clitoris.
The tongue is soft and flexible enough, and you can use it on your nipples, navel, or any other sensitive area.
Furthermore, if your significant other also has a clitoris, this sucker vibrator is perfect for you. Both of you can use the vibrating heads on your clitoris simultaneously, and the middle cord is flexible enough to allow you to do so.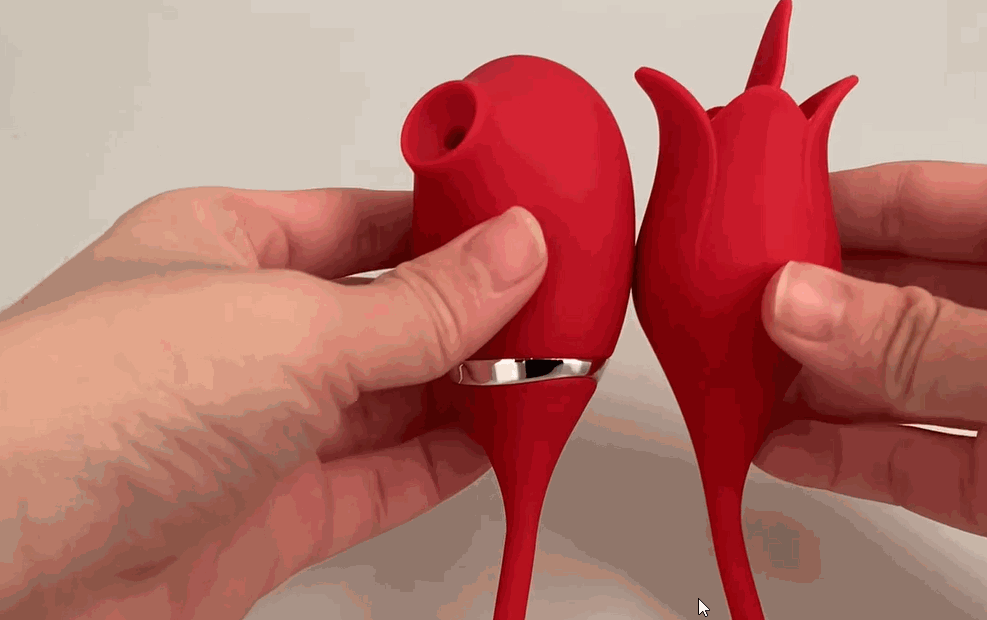 This Rose Vibrator is loved by consumers for its rounded and lovely appearance, but consumers are more partial to its strong power. The rose vibrator combines air pulse technology and tongue-licking vibration, and each function has 10 patterns, providing you with dual stimulation.
To get a better idea of the vibrator's motor, we tested the strength of the suction and tongue parts in different modes.and then as we expected, it performed very well.
Suction power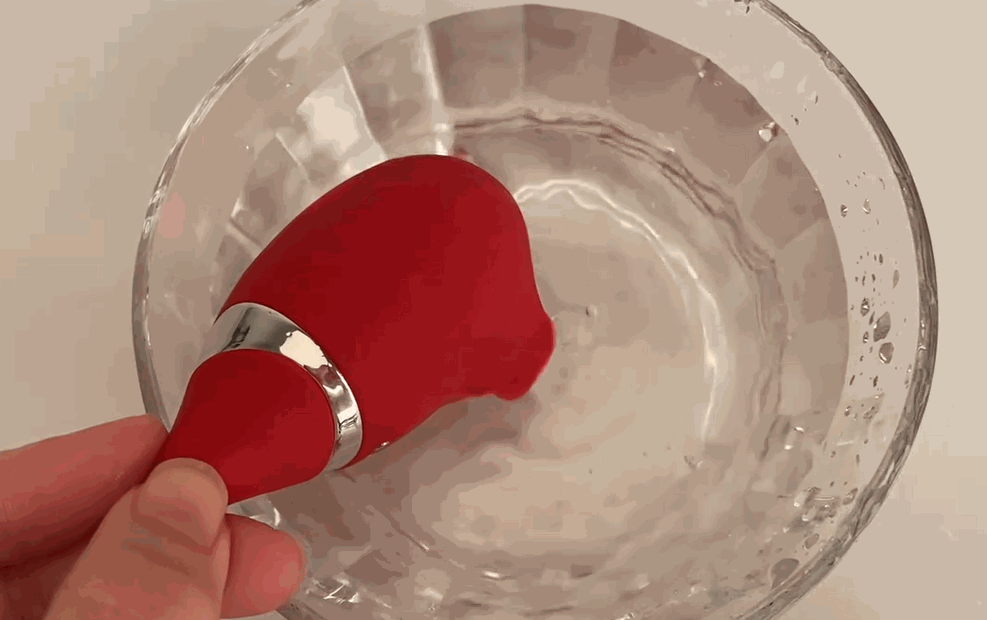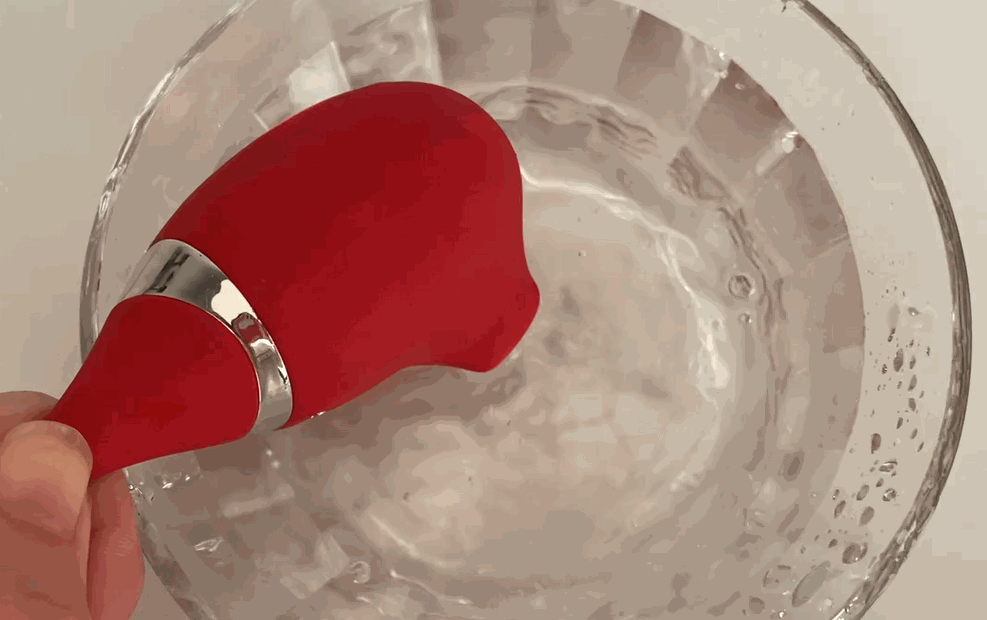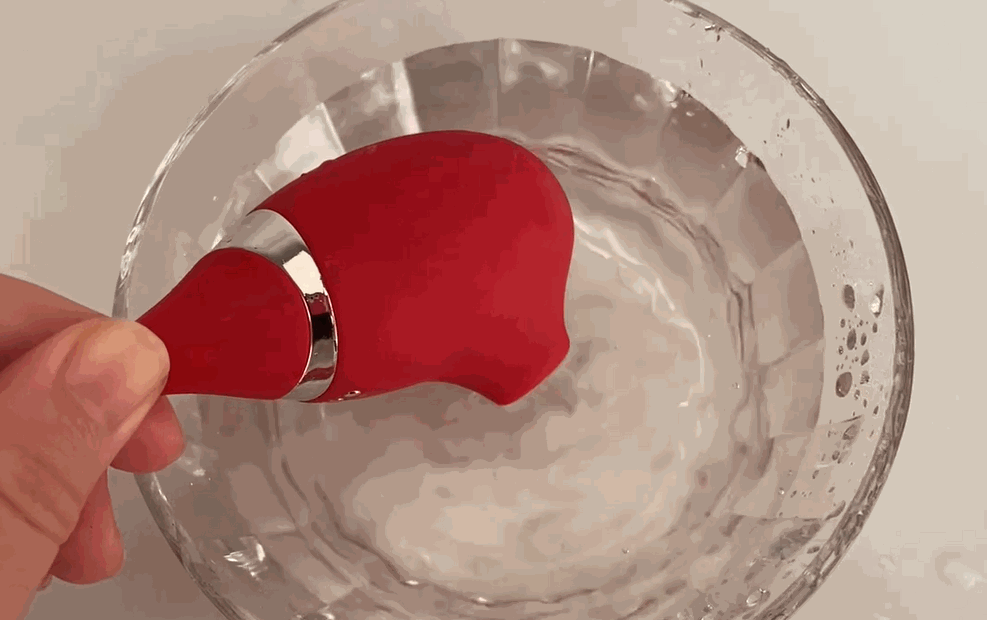 Tongue power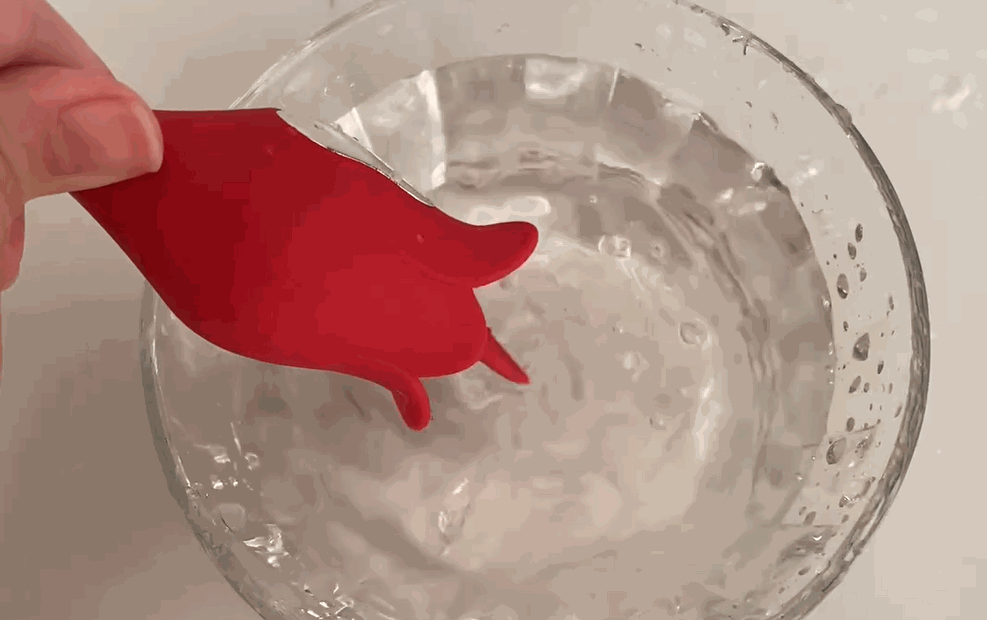 Powerful functions require powerful motors, while powerful motors tend to produce loud noises. But this rose vibrator may surprise you.
It creates a quiet space while providing powerful stimulation. After we test different vibration modes and sucking modes' noises, most are around 50 dB and do not exceed 55 db.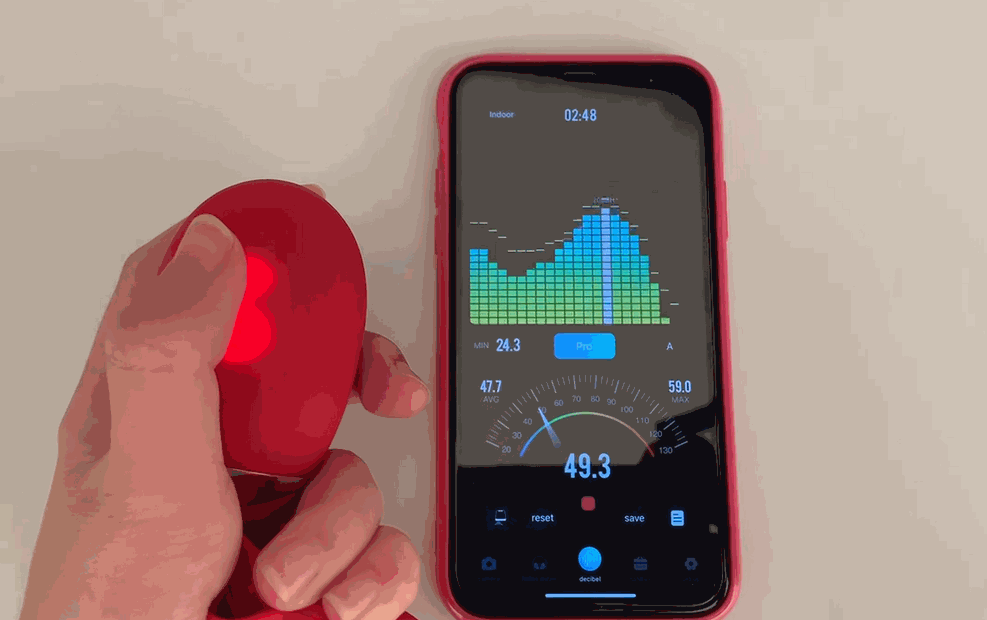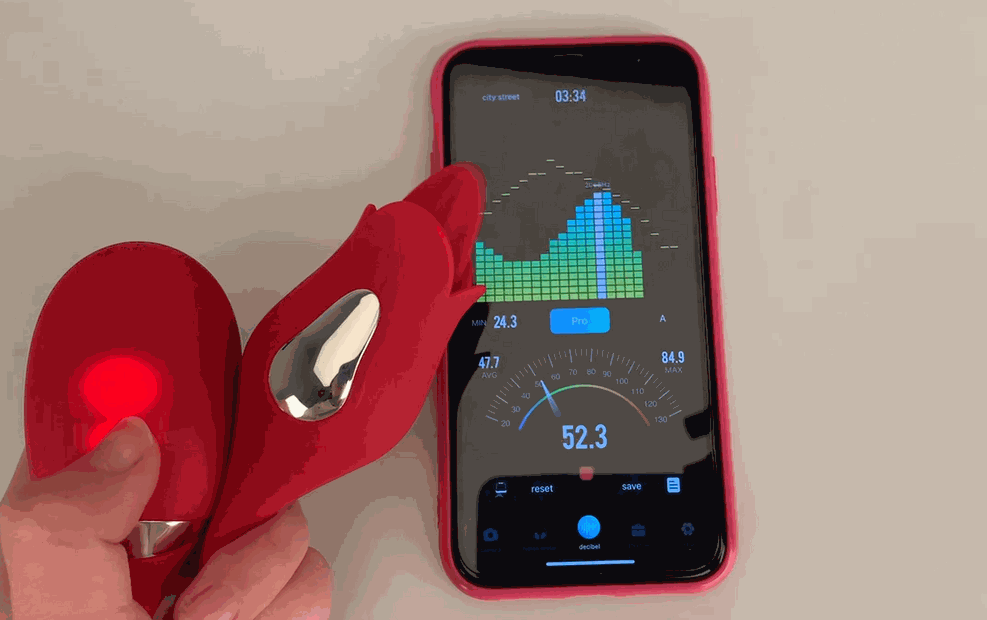 You should buy the 2 in1 rose vibrator if you…
Enjoy intense clitoral stimulation; Want dual stimulation; But don't want to disturb your neighbor.
Features
Clitoral suction: 10 sucking + 10 vibration modes
Materials: Silicone + ABS plastic
Charging Time: 90-120 minutes
Rechargeable: Yes
Battery Life: 120 minutes
Waterproof: Yes
Length: 13.46 inches/340.2 mm
---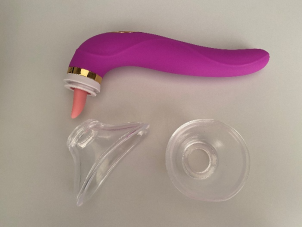 If you're looking for all-in-one bliss, look no further than the Luxury Tongue Licking Vibrator kit. The Tongue Licking Vibrator is mostly silicone and bigger than other vibrators in our test. But if you don't care about its size, it really is a perfect personal massager.
This vibrating massager has a vibrating tongue and a vibrator at each end. The tongue is soft and flexible and has a thickness that resembles a real tongue, while the vibrator part is bendable.
The vibrator also comes with two silicone covers of different sizes to help you better explore each part of your body.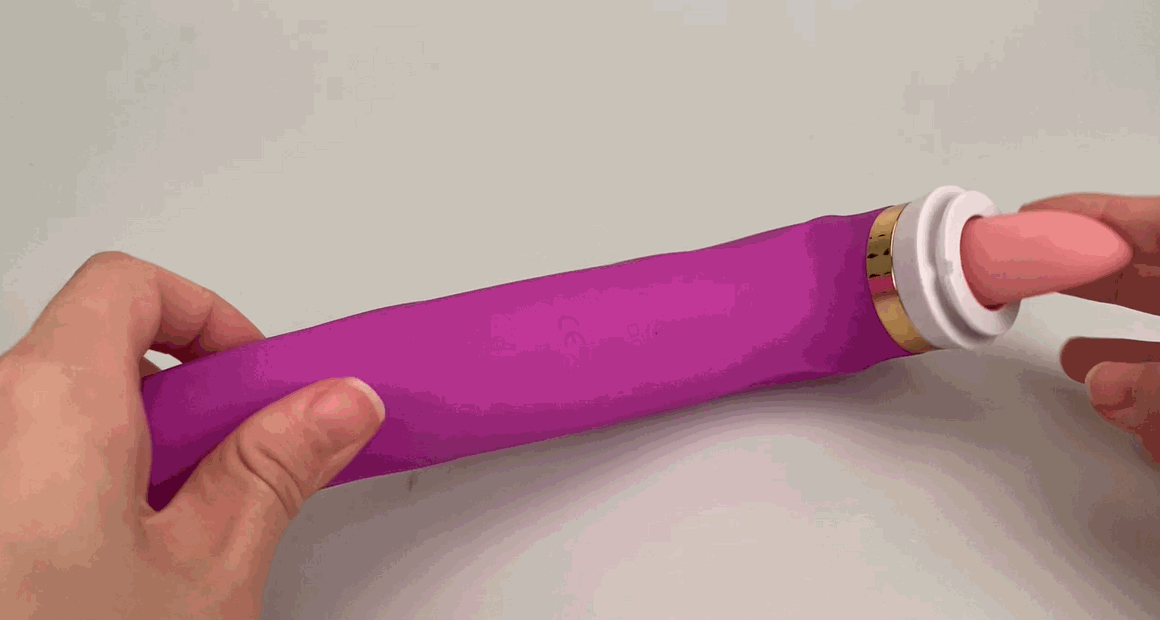 To be honest, this vibrator is more suited to seasoned veterans as it is so strong on the clitoris and is the most powerful of so many vibrators.
This vibrating tongue owns 10 tongue-licking modes and 6 vibration modes, all with 18 vibration frequencies.
Tongue power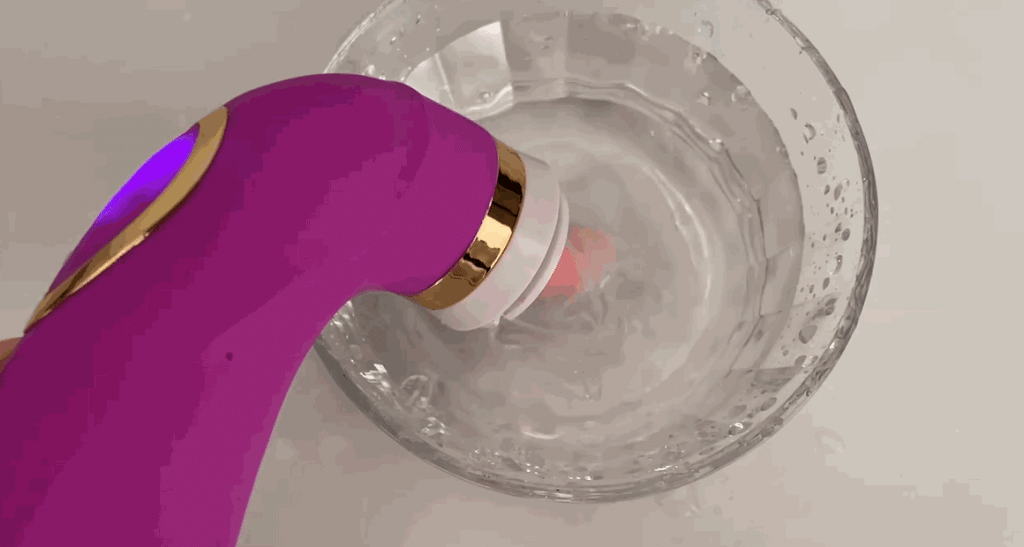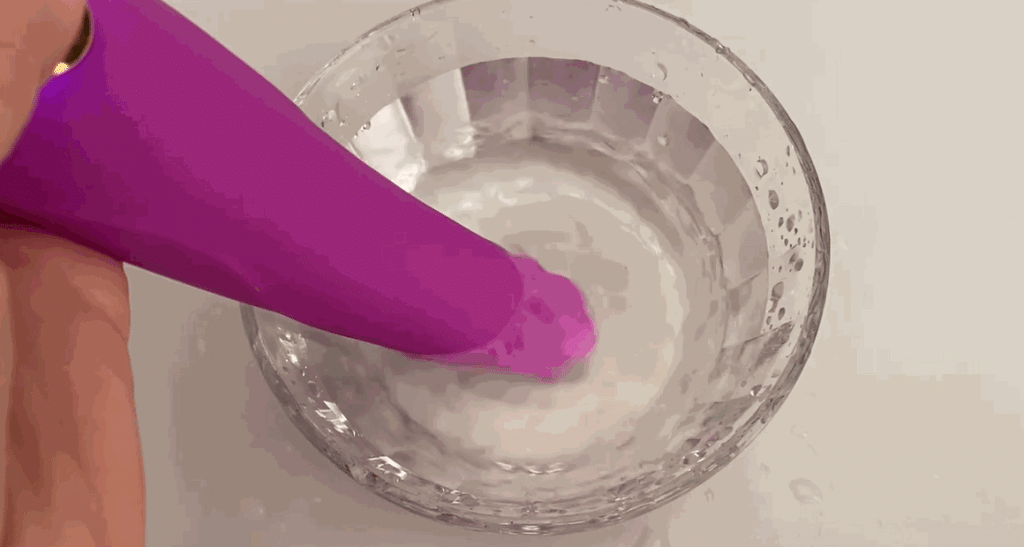 The set is equipped with two transparent covers of different sizes. Choose the appropriate cover to install on the vibrator and then cover the vibrator on the clitoris or breasts, turn on the sucking mode that suits you, and enjoy the throbbing brought by sucking.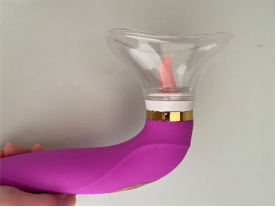 Noise control
After our tests, this vibrator produced the most noise compared to the other three. The average noise level was above 50 dB, but the maximum was no more than 60 dB.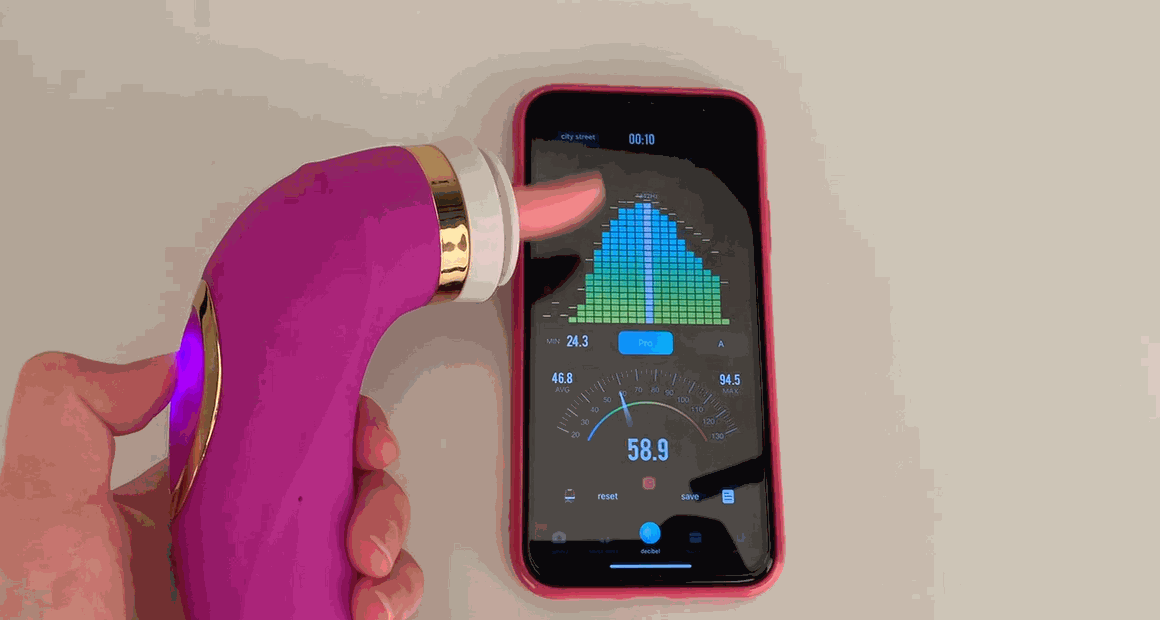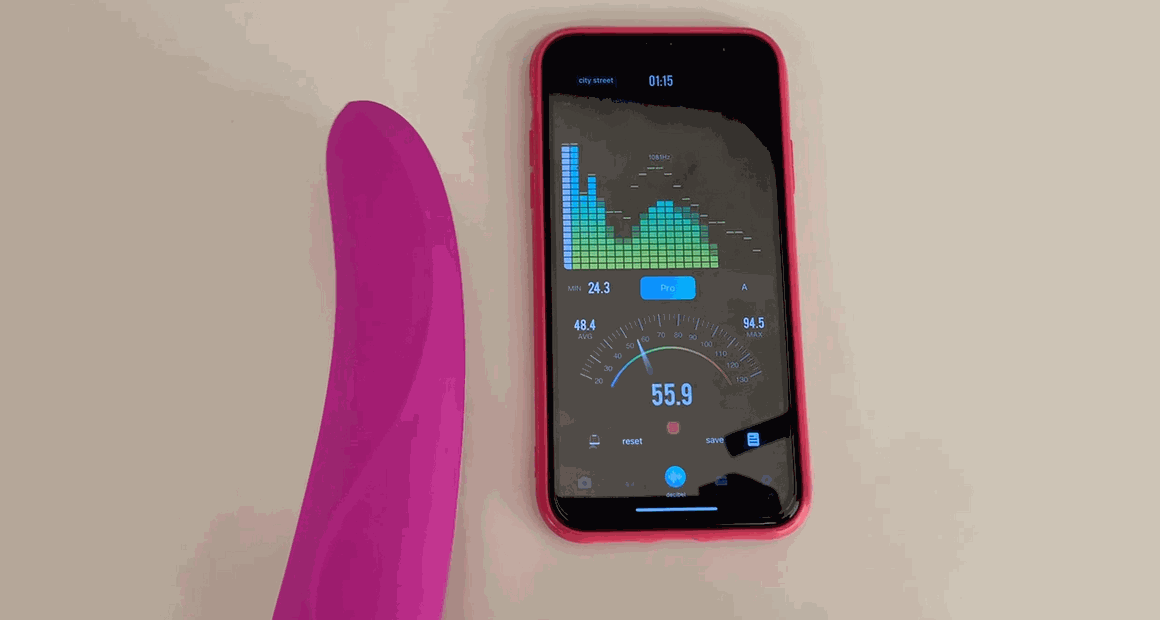 water resistant
Speak to waterproof, it is great.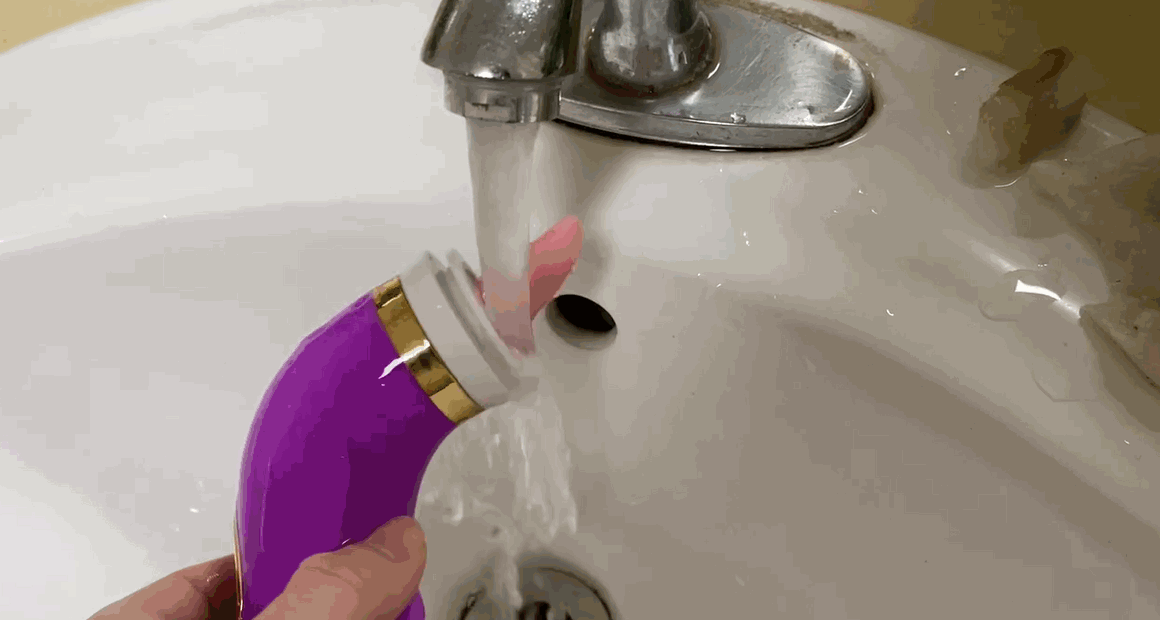 You should buy the Luxury Tongue Licking Vibrator if you…
Are an experienced veteran; Enjoy intense clitoral stimulation; Want dual stimulation.
Features
Charging Time: 90-120 minutes
Battery Life: 120 minutes
Rechargeable: Yes
Materials: Silicone + ABS plastic
Waterproof: Yes
Length: 9.45 inches/240 mm
Clitoral suction: 10 sucking + 10 vibration modes
---
Wearable Clitoral Tongue Licking Vibrator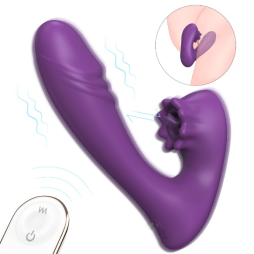 Toy size
The Wearable Clitoral Tongue Licking Vibrator consists of a dildo and a small tongue. The dildo thickens from the bottom up. Its tip is about 34 mm thick and can stay stuck in the vagina.
The dildo is overall 150mm long, which is long enough to stimulate the G-spot. In addition, the silicone dildo is soft enough to adjust it to the angle you need.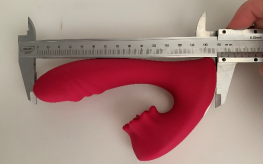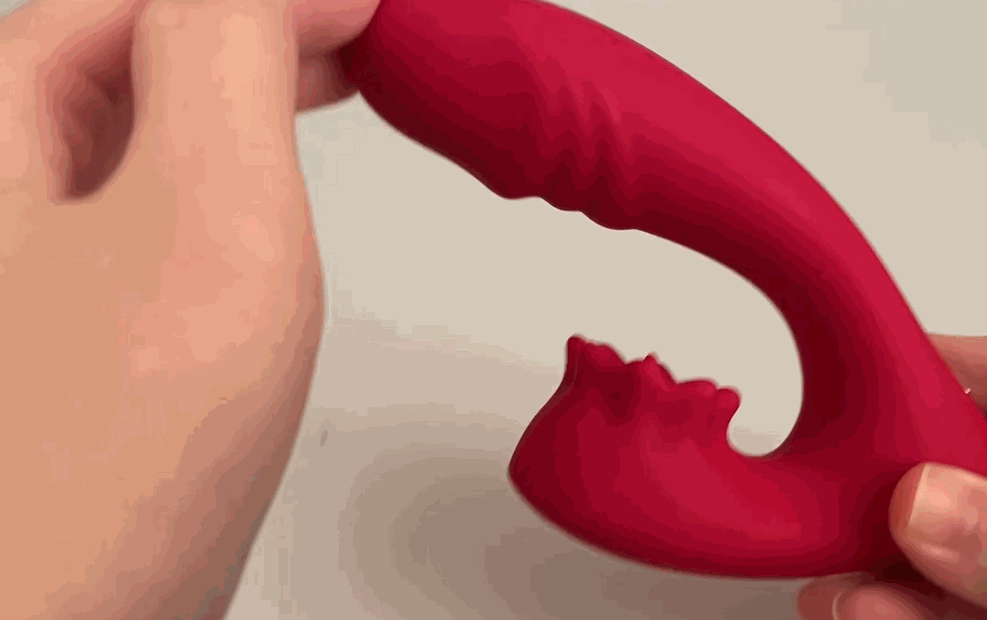 Vibration Mode
Instead of being controlled by two separate switches like other vibrators, the wearable vibrator vibrates its entire body to move the little tongue. The Dildo vibrator has nine vibration modes, ranging from slow to fast, gentle to violent, and is suitable for most women.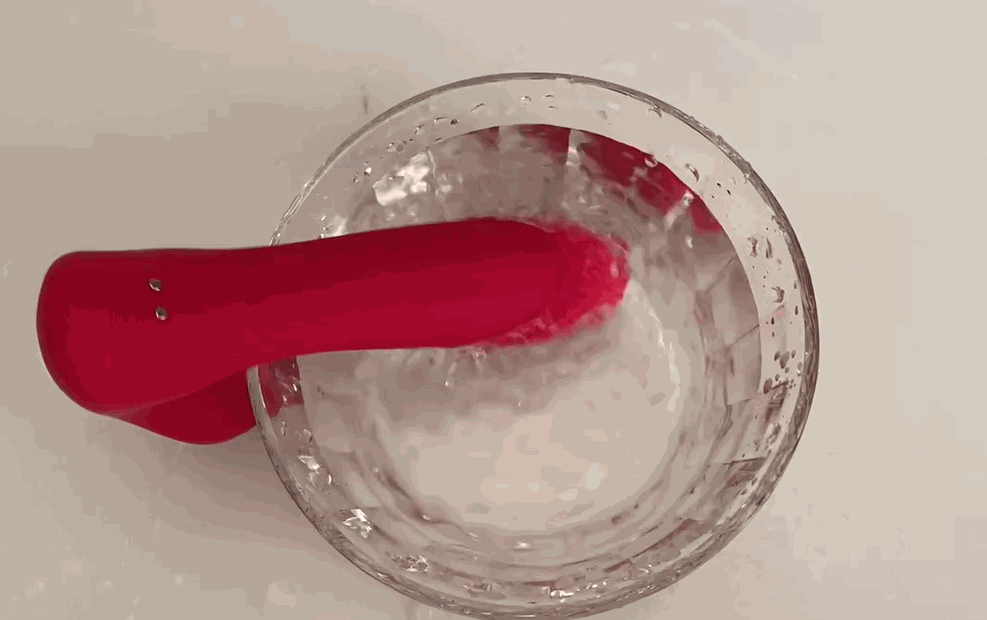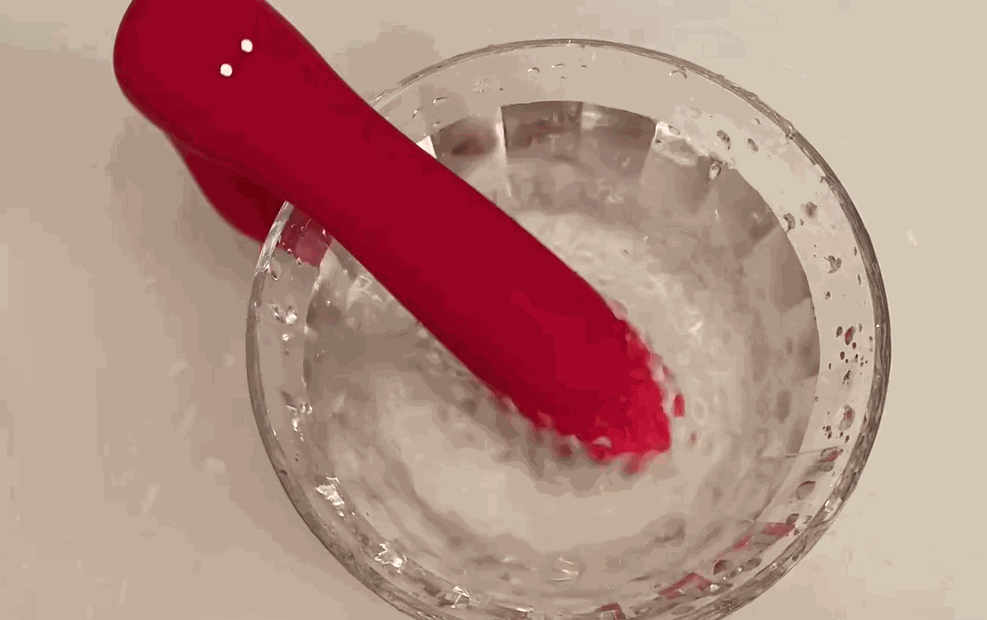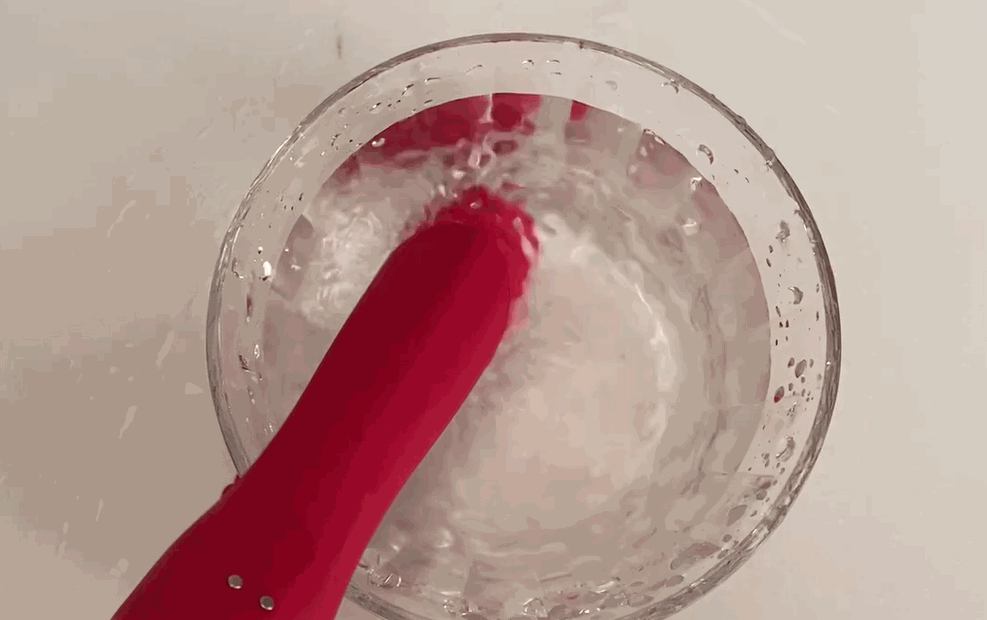 Noise control
Again, this wearable vibrator excels in terms of noise. We tested the 9 vibration modes of the vibrator, which produced a noise level of between 40 and 50 decibels, as shown in the GIF below. It's safe to say that if no one is lying on your bed, they won't even know you're using the vibrator.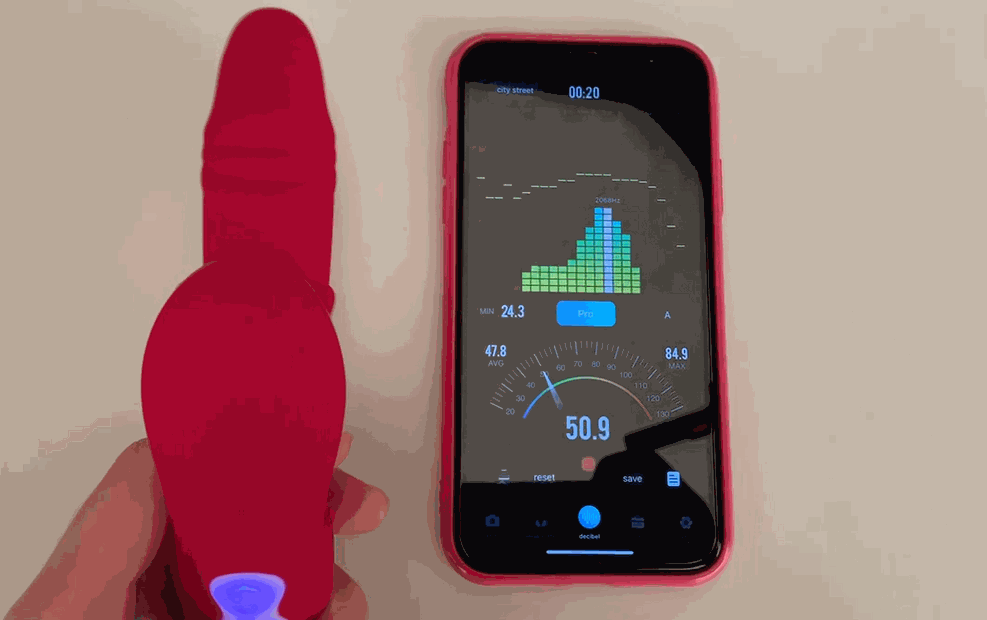 Water resistant
As a vibrator whose entire body is made of silicone except for the switch, it is undoubtedly waterproof.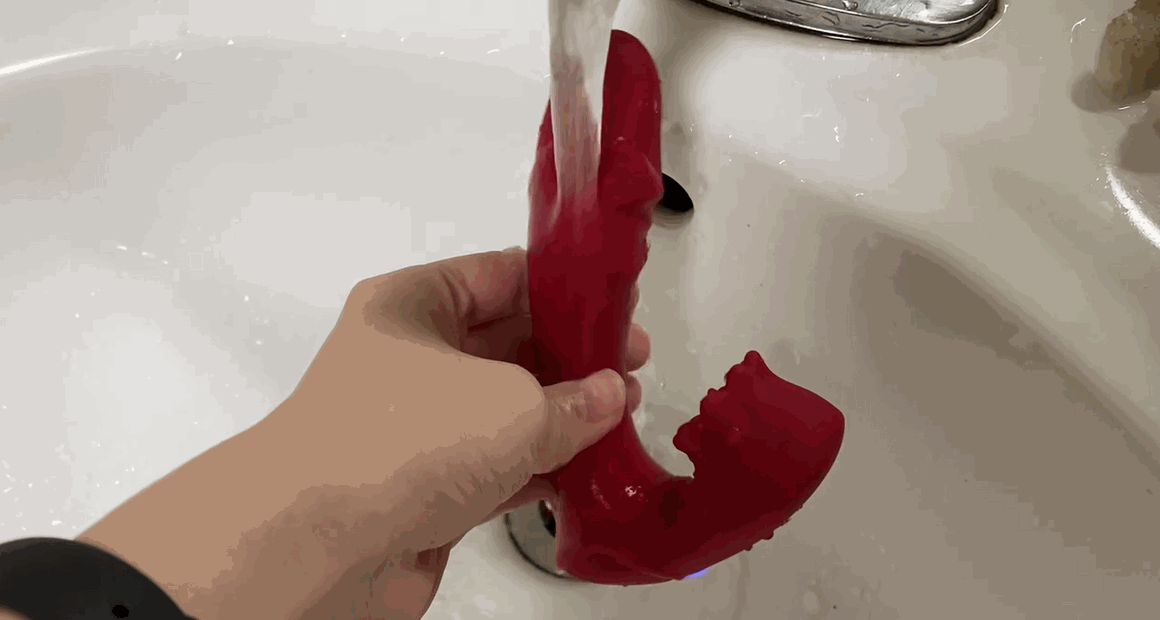 You should buy the Wearable vibrating tongue Licking Vibrators if you…
Enjoy G-spot stimulation; Enjoy intense vibration; Want to have a secret masturbation.
Features
Battery Life: 60 minutes
Rechargeable: Yes
Materials: Silicone + ABS plastic
Length: 5.98 inches/152 mm
Charging Time: 70 minutes
Waterproof: Yes
Clitoral Licking: 9 vibration modes
The above are what Anesidora tongue vibrator Test about.
---
Also Read