Sex toys are developing day by day, but many people's knowledge about them still stays on dildos, vibrators, and other common sex toys. So when they hear about vibrating panties, they have no idea about it. If this matter makes you feel troubled, maybe this article will help you.
Table of Contents
What Are Vibrating Panties?
Panty vibrator that place inside your panty. The vibrators are usually small and flat that can nestle up to your vulva and clitoris and buzz away! Some panty vibrators can also be inserted into the vagina, like a love egg.
These sex toys are usually controlled by a remote control or a mobile APP, so they can also satisfy your needs when you are outdoors or on the road. Of course, you can also leave the control of the vibrator to your partner and let him explore the panty vibrator wonders with you.
How Do Vibrating Panties Work?
Motor
Because panty vibrator is the main component, motors are used. However, it doesn't mean that manufacturers use motors designed for toys. The motor in vibrators works differently to produce the wobble that puts pleasure on the product.
Power source
Most wearable vibrators come equipped with rechargeable lithium-ion or replaceable dry-cell batteries. Both these options give you a combination of power and space efficiency.
They provide energy to the device so that you can have a fulfilling session of self-love without worries.
Printed circuit board
As you know, vibrator panties come with fancy patterns and multiple speeds. The printed circuit board or PCB is responsible for that. They offer users a seamless experience when operating their toys.
Controls
To have a diversified orgasmic experience, wearable vibration devices come with a variety of controls, the most common one being the on/off switch.
How to Use Vibrating Panties for Solo Play?
Before exploring vibrating panties with your partner, using it solo is a good way to start. You can get a good experience in the couple play when you have a detailed understanding of vibrating underwear.
Most vibrating panties are often controlled via a remote control or app, so it's best to familiarize yourself with all the settings before using them.
It's essential to use lubricants during sex toy play. Make sure the lube is compatible with the material of the wearable vibrator.
Sound is going to be a factor with vibrating underwear. If you want to use it outdoors or in a café, you'd better choose a vibrator with low-range sound.
Like any new sex toy, you should clean a wearable vibrator before and after each time use. This is not only to prolong the life of sex toys, but also to protect your health.
How to Use a Wearable Vibrator With Your Partner?
After exploring new things with your toy during solo play, you can try the same with your partner.
You can use vibrators to achieve g-spot and clitoral vibes during penetrative sex. Toys made of silicone fit around fine both on your and your partner's body.
When you are engaged in vaginal sex, wearable vibrators provide external stimulation to your g-spot and clitoris. As such, it increases the intensity of the orgasm, and your partner may like the vibrations as well.
Having a device that takes care of your clitoral stimulation needs can be helpful when you and your partner want a position where reaching the clitoris might be difficult.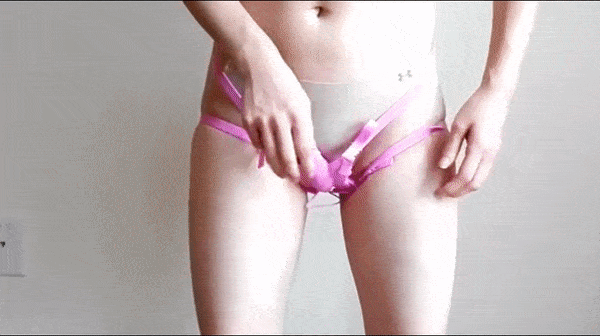 In addition, the wearable butt plugs improve oral sex and foreplay. They are effective during penile-vaginal sex in case you are looking for double penetration. Even your partner enjoys the vibrating sensation when using them against their shaft.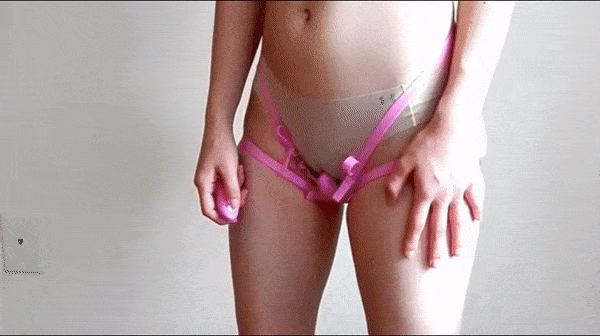 Apart from that, if you want to improve your foreplay session, you may consider trying a wearable finger vibe. You can give the remote control to your partner for a more intensifying experience.
Moreover, if your partner's hands aren't busy, they can stroke the inner portions of your thighs, tease your nipples, or run their fingers through your hair. Playing around with your partner with wearable vibrators surely improves your orgasms.
Which Wearable Vibrator Is Your Type?
Magnet Vibrating Panties
Many vibrating panties are designed to stay on a panty by a tiny magnet. It is a popular design that you probably have noticed on some websites. Separate the magnet disc and place it on the outside of your underwear with the vibrator on the inside, and adjust the vibe to the right angle to hit your clit.
The suction of the magnet depends on the thickness of your panties.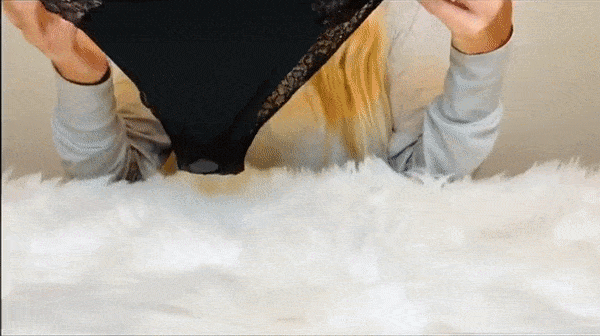 Insertable Vibrators
If you want to stimulate your clitoris and G-spot simultaneously, an insertable wearable vibrator is an ideal choice. These vibrators usually have two different-sized ends, the large one is to insert into your vagina and the small one is to stimulate your clit. Your pelvic muscles determine how steadily the vibrator can stay on your underside.
Butterfly Vibrators
These toys are as cute as they sound. Instead of attaching to your panties, butterfly vibratos have their own straps that go around your thighs and hips. Some of them have insertable, dildo-like parts that help them stay in the right place.
A Pocket in the Panties
Another type of vibrating panties is a vibrator that comes with its own panties. There is a small pocket in the underwear that can accommodate a small vibe. The vibrator is usually a bullet vibrator or a small flat vibrator with a little string to avoid losing.
The Benefits of Using a Wearable Vibrator
Below are some benefits of using wearable vibrators.
1. Improve foreplay
When done properly, wearable vibrating help to lead to better orgasms and longer sex. Foreplay is an important step for a satisfying sexual encounter.
Physical touching is crucial to elevate the mood and set the right atmosphere for you and your partner.
2. Satisfy your fantasies secretly
A majority of people fantasize about having sex when others are around. So, how to do that discreetly? Well, you can use wearable vibrators and fulfill this fantasy without getting into trouble.
3. Improve sex life
Apart from dealing with solo play, wearable vibrators are helpful when it comes to maintaining long-distance relationships as well. It creates a bond with your partner while improving sex significantly.
To add spice to your life and take your sex life to a new level, use wearable vibrators.
Tips and Reminders for Choosing a Wearable Vibration
Other than how to use a wearable vibrator, you should avoid using those made from dangerous or harmful materials. So, when you consider the overall quality of the vibrators, you should consider the right material.
Hence, opt for a rigorous section process rather than choosing whatever comes your way.
While understanding the performance of the vibrator is important, it should come after the type of material used to make the device.
For example, a wearable sex toy might perform great but if it's made from porous material, harmful chemicals might find their way into your body through it. Therefore, adopt a stringent process to choose one.
Look For Reputable Online Stores
A big disadvantage of shopping online is that we cannot feel the quality of the goods in person. But a reputable store can provide more detailed product information and a more complete guarantee system to ensure that the toys we buy are quality.
Product Reviews
Sometimes these reviews help customers make the right decision. They can tell you what the real product looks like and what shortcomings these toys have in their work. Reading hundreds of reviews might take time, but it's worth it.

Compare Different Brand
You don't have to be loyal to one brand, try shopping around. Competing brands of vibrating panties, while similar in design, have different functions and features. You can see which functions are useful to you and which ones you don't need according to your specific needs. Doing this will help narrow your list and make your selection easier.

Seek your partner's advice
Your partner may not know all about sex toys, but they certainly know you. After all, it never hurts to get a second opinion. If you want to add vibrator panties to your playtime, you must find something you both enjoy.
Also Read:
How to Clean a Wearable Vibrator?
With a mild soap and warm water, you can solve the 99.9% problem. Remove the vibrator from the panties and gently clean the underwear with mild laundry soap and water. You can also throw the panties into a washing machine if that's what you like.
Clean the vibrator thoroughly with mild soap and warm water, then dry it in an airy place.
Where to Buy Vibrating Panty
People Also Ask
Would Vibrating Panties Work Across the Country?
Vibrating panties typically rely on remote control or wireless technology to operate. As long as you have a reliable and stable connection, they should theoretically work across the country, or even across the globe.
What Do Vibrating Panties Feel Like?
Many users describe feeling a gentle tingling or warming sensation in the areas where the vibrations are focused. This can add to the overall sensual experience.
Are Vibrating Panties Loud
Vibrating panties are designed to provide discreet and pleasurable sensations. They are generally quiet due to quality motors, varying intensity levels, and clothing dampening noise.
Do Vibrating Panties Feel Good?
The vibrations can create tingling, arousal, and potentially lead to orgasm for some individuals. However, the level of enjoyment varies based on personal preferences and sensitivity.
Can Vibrating Underwear Be Worn in Public?
Absolutely, but consider the people and environment around you. Ensure the panty vibrator you should is at a low, unobtrusive level to avoid drawing unwanted attention.
Is Vibrating Underwear Comfortable to Wear?
If you choose the right size and style, it can be comfortable to wear it. But some people are sensitive to the constant vibration, and it may take time to adapt to it.
In Conclusion
That's all about the vibrating panties — what are they, how do they work, and how to use them. You should have a clear picture about this female sex toy. Wearable sex toys take female sex to another level, blurring the boundaries of space so that you can use it anywhere. In addition, you can use wearable vibrators in combination with other sex toys to experience the ultimate sexual experience.