3 in 1 rabbit vibrators are a popular choice for those seeking a toy that can stimulate both the clitoris and the G-spot.
If you're someone who enjoys using sex toys, you must have heard of rabbit vibrators.
Rabbit vibrators were a big hit in the popular show "Sex and the City," resulting in their continuous development over the past two decades.
Check out our introductory blog post if you're new to Rabbit Vibrators.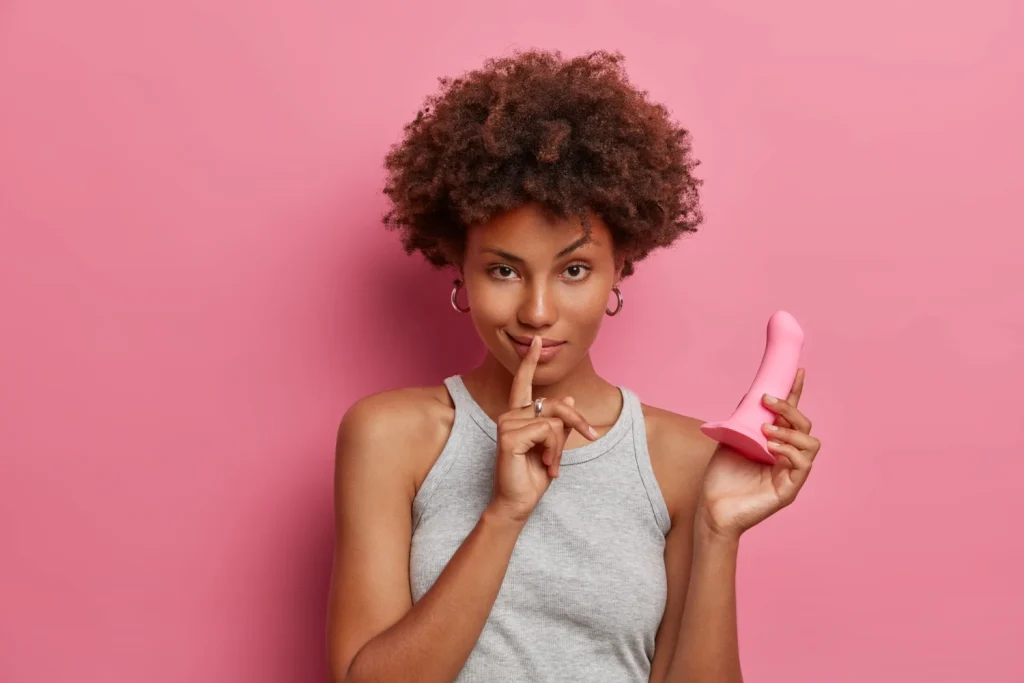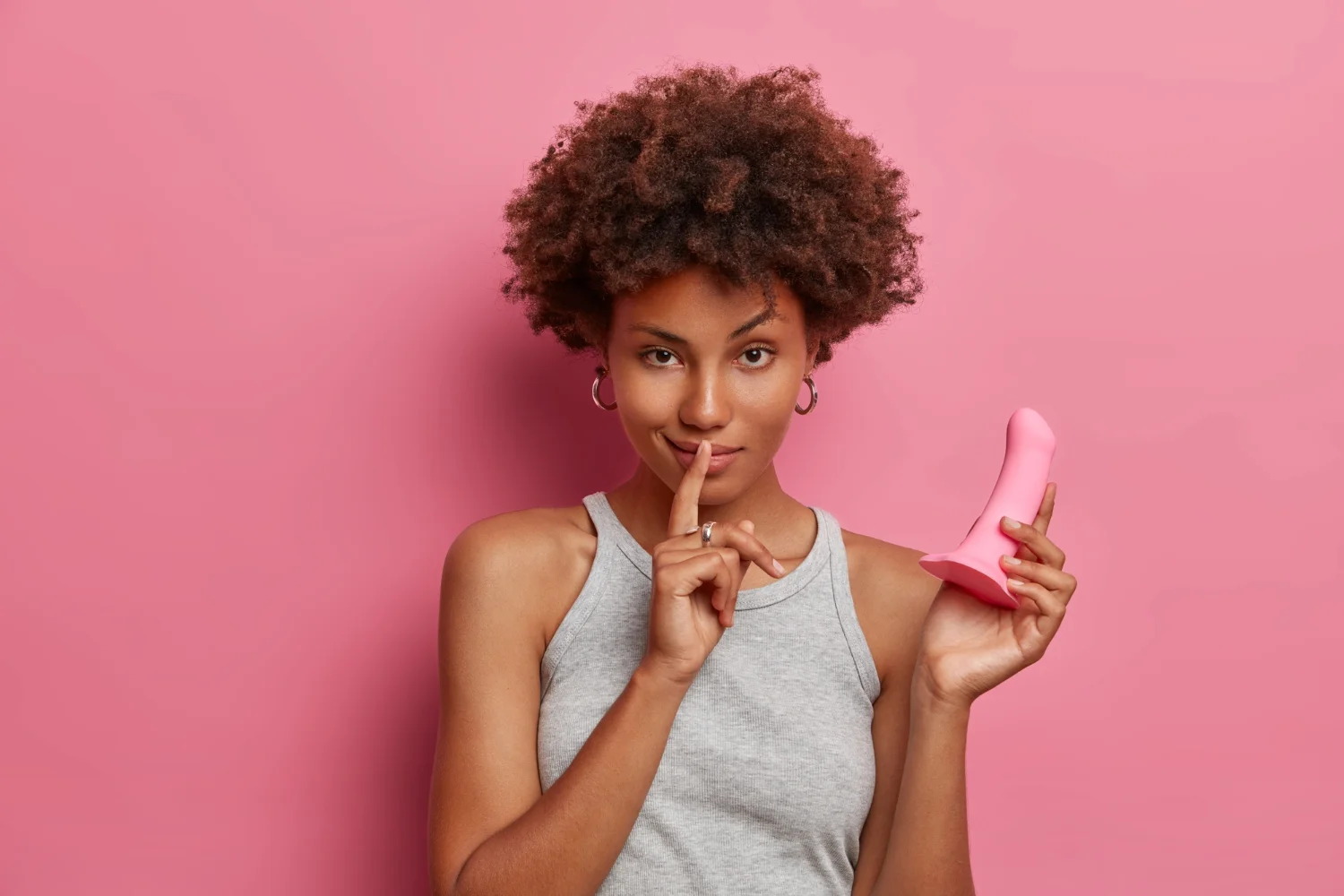 These vibrators, with their bunny ears, have helped many newcomers fall in love with masturbation.
However, is a clitoral and G-spot orgasm all we desire? Our craving for more has led to the need for more G spot dildo.
While the female vagina not only has a G-spot but also an A-spot (located near the uterus and bladder).
Most rabbit vibrators currently available on the market cannot achieve simultaneous stimulation of both spots.
This shortcoming makes it impossible for us to have as much fun as we'd like.
If you have the same needs, Anesidora's new bora – rabbit tapping g-spot vibrator is worth checking out.
What is the Bora Rabbit Tapping G-spot Vibrator?
The Bora Rabbit Tapping G-Spot Vibrator has a long, curved shaft, and a clitoral stimulator in the shape of a rabbit ear. Its appearance is not different from that of a traditional rabbit vibrator.
However, unlike a traditional rabbit vibrator, the tip of the Bora Rabbit Tapping G-Spot Vibrator is designed to stimulate the A-spot, not the G-spot.
Another angle shows a hollow inside the vibrator, similar to a little finger, with a tapper. The little finger stimulates the female's G-spot.
This is why it's called the tapping G-spot vibrator. Check this video to learn more
Need more info? You can click on another article of Bora for more information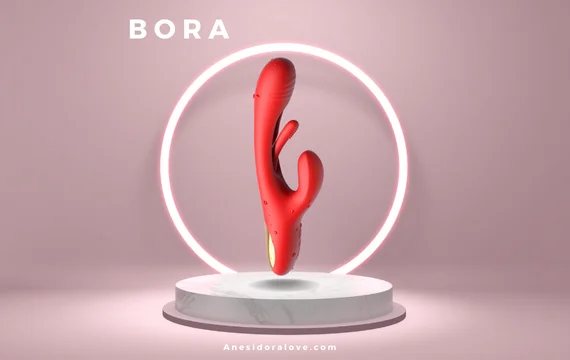 Bora Rabbit Tapping G-Spot Vibrator vs Rabbit Vibrator: Which One is Better?
Thanks to innovative technology, rabbit vibrators have revolutionized the way women achieve intense orgasms. However, the latest innovation in the world of pleasure is the Bora Rabbit Tapping G-Spot Vibrator, which surpasses traditional rabbit vibrators in many ways.
For a better understanding of the tapping g spot dildo, we have selected another g spot dildo from Anesidora..
In this article, we will review and test the Bora Rabbit Tapping G-Spot Vibrator and the Slim Rabbit Vibrator, highlighting their features and benefits, and helping you make an informed decision on which one is better suited for you.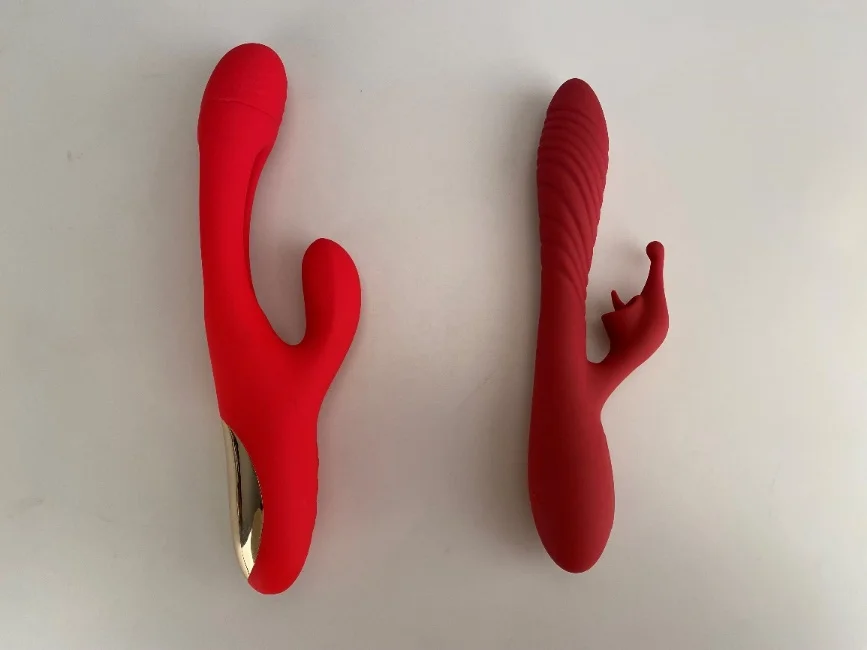 Design & Shape
As you can see from the pics, the Bora 3 in 1 vibrator is bigger than the Slim Rabbit Vibrator in every way.
Thanks to the large size of the vibrator, its handle fits easily in the palm of your hand, allowing you to hold it with ease.
The Bora Rabbit Tapping G-Spot Vibrator's shaft is nearly 14cm long, slightly longer than the Slim Rabbit Vibrator's 12.5cm shaft. Don't undervalue the 1.5cm, it allows better penetration into your vagina to stimulate the anterior fornix erogenous zone.
The bulbous head of the Bora g spot dildo shaft is also rounder and larger than the Slim Rabbit Vibrator, which can provide a large extent of stimulation.
Additionally, the slight bend of this product is a vital factor in its ease of use.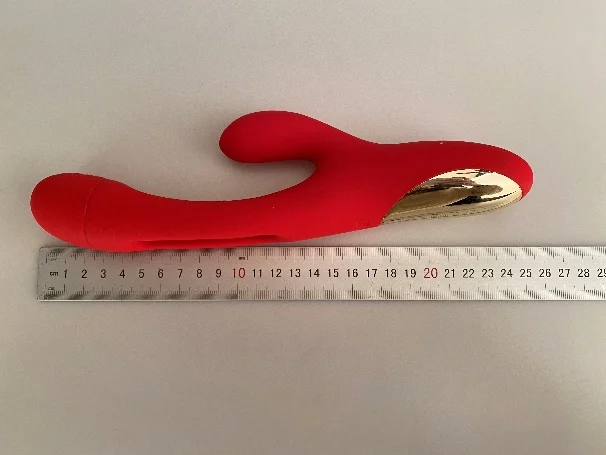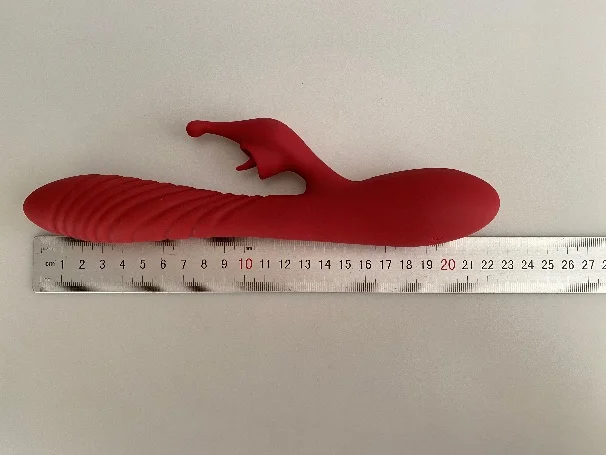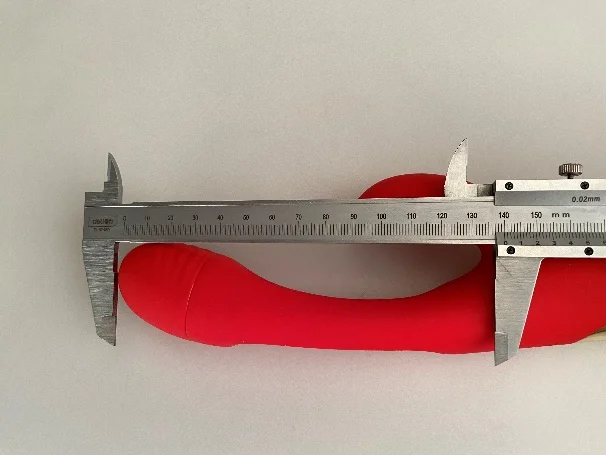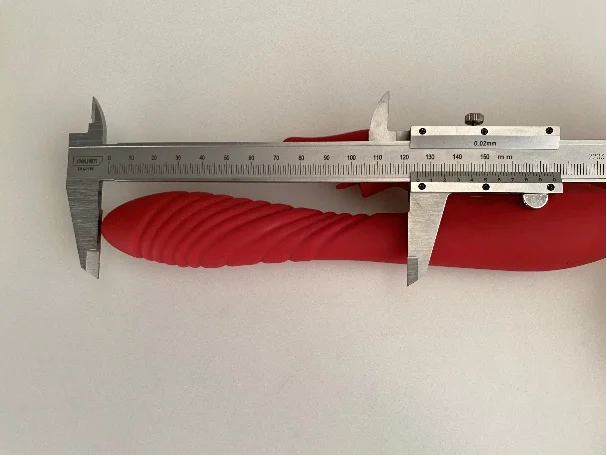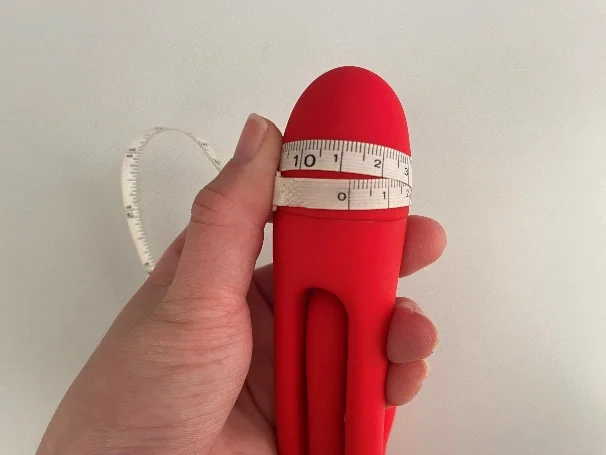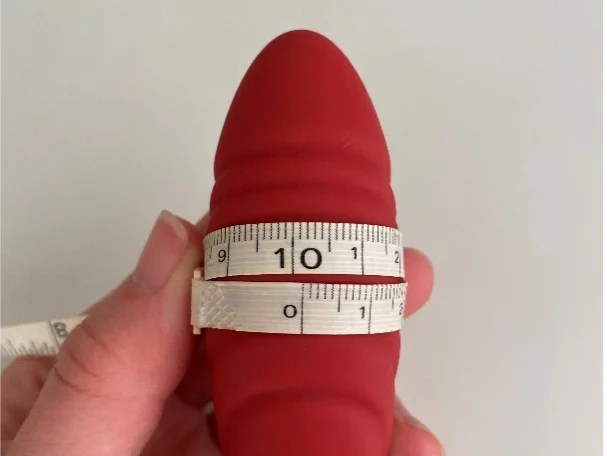 Functionality
If you want to know about Bora Vibrator, the size is not the point. What you need to focus on is its function.
The biggest difference between the Bora Rabbit Tapping G-spot Vibrator and other rabbit vibrators is that it uses the tapper to stimulate the G-spot.
"The Bora 3 in 1 vibrator gives you all the ways to achieve orgasm. It is a great innovation in the sex toy industry." After experiencing this wonderful technology, Renee gave such a high evaluation.
G-spot tappers stimulate your nerves crazily at more than ten times per second, and they can reach more sensitive points.
These fantastic combinations make your G-spot orgasm faster and deeper than ever before.
Depending on your current needs, you can control each function separately on the Bora rabbit vibrator.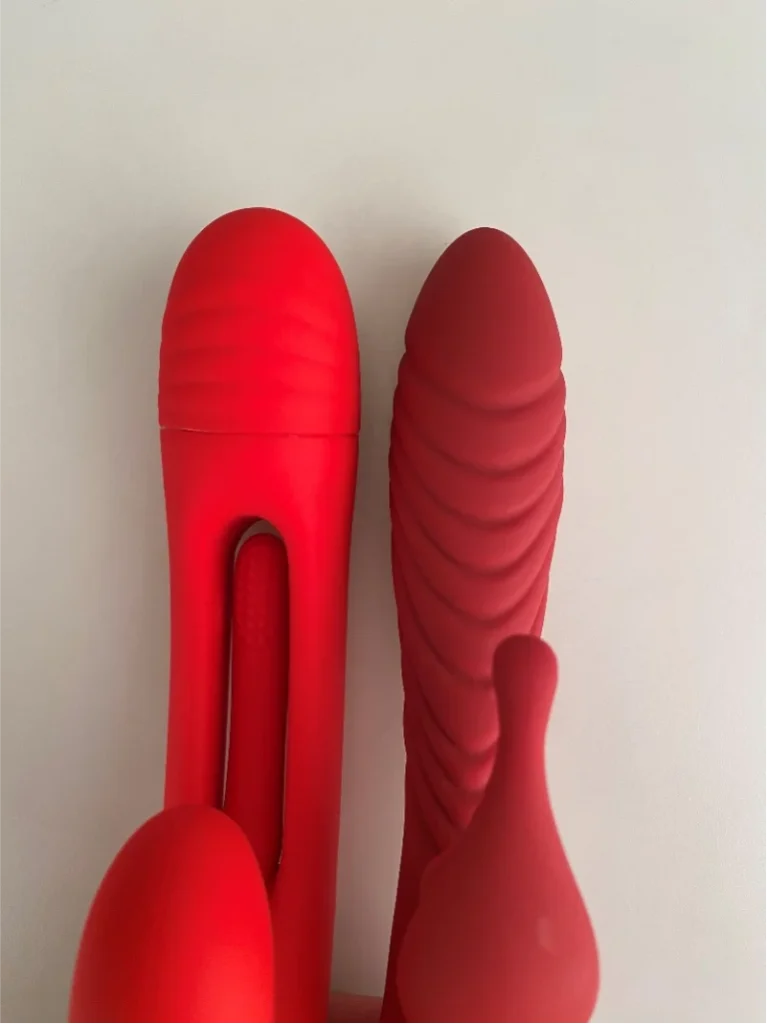 Intensity of Vibrations
As an old saying goes: the bigger, the stronger. The Bora Rabbit Tapping G-spot Vibrator has 7 different intensity of vibration modes in each part to cater for your demands.
It is as consistent as ever and faster than the Slim Rabbit Vibrator.
The Bora's clitoral vibrator produces wider ripples, which means the C-spot gets stronger stimulation.
The Bora Rabbit Tapping G-spot Vibrator adopts a fast-tapping stimulation method for the G-spot, which imitates the forward and backward movement of fingers, giving you finger-like touch.
In comparison with vibration mode, slapping brings stronger stimulation and strength.
The Bora Rabbit Tapping G-spot Vibrator is perfect for those sex veterans who have mastered G-spot stimulation. Slim Rabbitg spot dildo may be more suitable if you're still exploring G-spot orgasm. it is gentle and friendly.
Of course, this does not mean that you cannot use the Bora tapping G-spot Vibrator. Everyone has the right to pursue higher pleasure.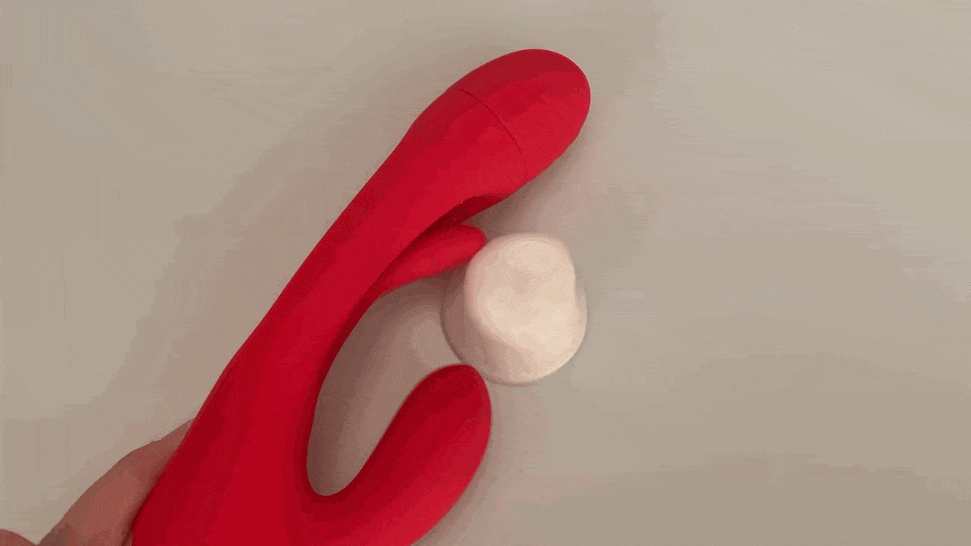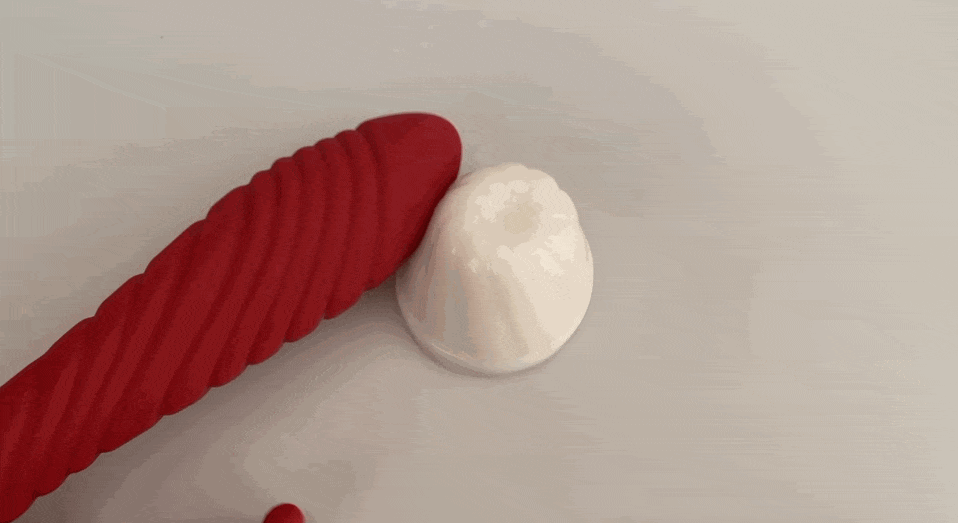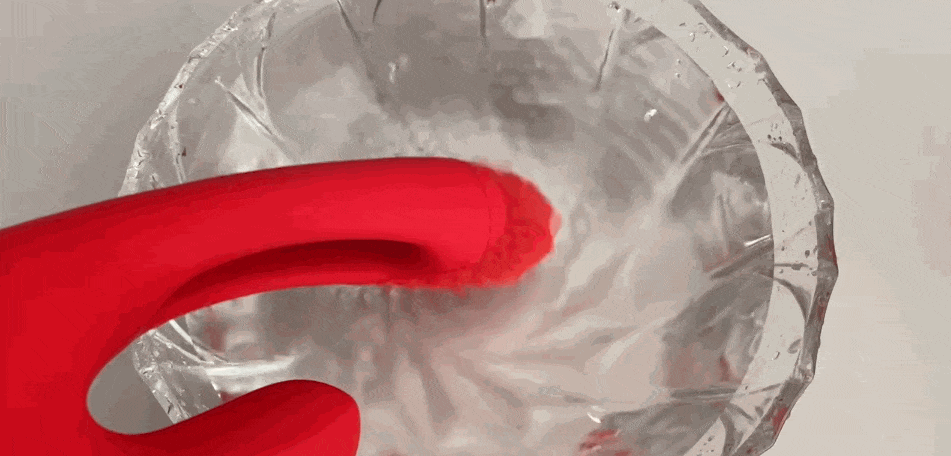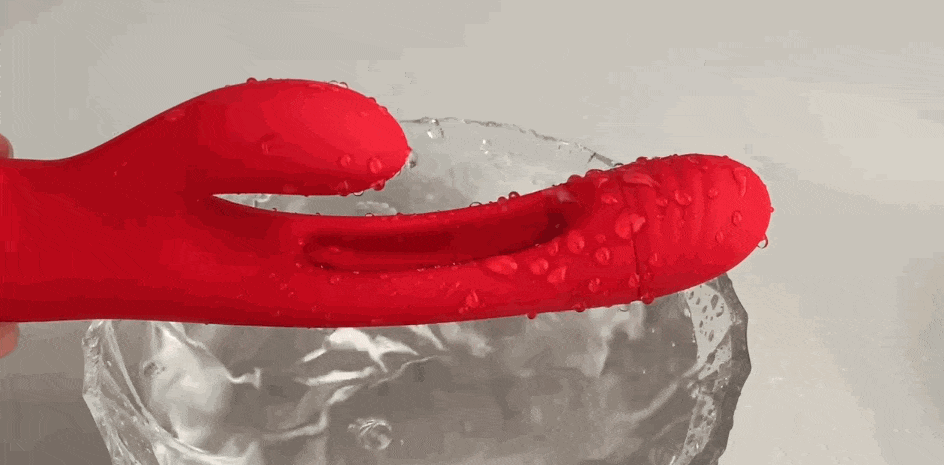 Most women who masturbate to both the C and G-spots already hold the key to heaven, but the bora vibrator can help you meet God directly by stimulating the clitoris, G-spots and A-spot at the same time.
"Stimulating the A-spot during foreplay can help a woman produce more lubricant, increasing the likelihood of more pleasure." the sex expert says.
Noise
One thing I need to point out about the Bora Rabbit Tapping G-spot Vibrator is that it is loud. Especially the tapping part.
It is inevitable that a motor will make a lot of noise if it works like that. So, if this bora vibrator is your type, remember to lock your door and windows.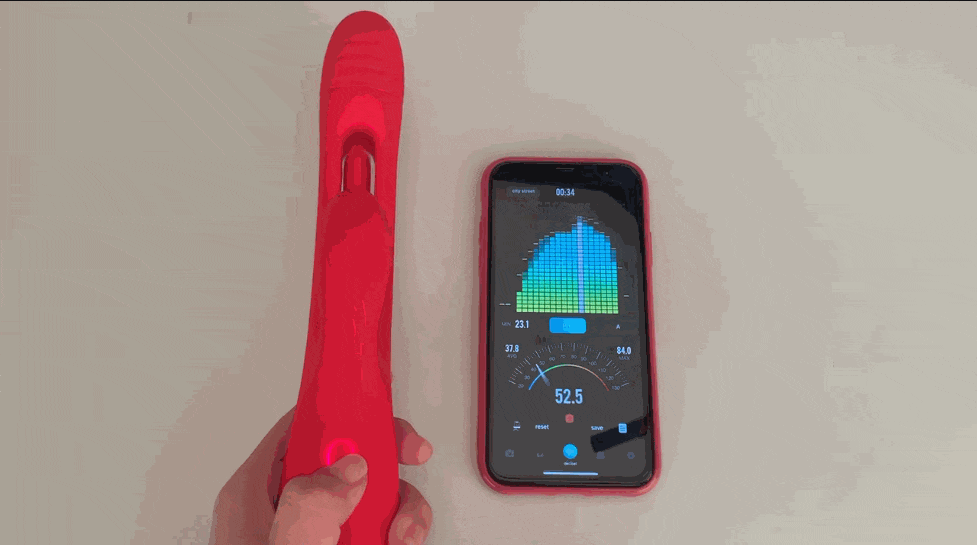 How to Chagrge the Bora – Rabbit Tapping G-Spot Vibrator
The Bora Rabbit Vibrator comes equipped with rechargeable batteries and a USB charging cord. Your Vibrator will run for hours on a single charge and can be charged with a wall adaptor, on your laptop or anywhere with a USB charging port.
Use magnetic ports to charge their toys, But it will easily losing the charging connection with the slightest bump. This is something that needs improvement
REVIEW SUMMARY (Pros & Cons)
Pros
---
Unique tapping motion that mimics the sensation of a partner's fingers.
Can be used for both solo play and with a partner.
Features powerful vibrations that can be adjusted to suit your preferences.
Besides internal stimulation, it is also suitable for external stimulation.
Cons
---
Can be quite loud, which may make it difficult to use in certain situations where discretion is required.
It may take some time to figure out the right pressure, angle, and speed to use for optimal stimulation.
Easily losing the charging connection with the slightest bump
Buy Bora now and enter our exclusive code 'BORA' , you will get an extra 15% discount!
How to Use a Rabbit G-Spot Vibrator?
Preparing for Insertion
To ensure smooth and comfortable use, it's important to set the stage for pleasure. Start by applying a small amount of sex lube to your hand. Next, gently apply some lube to the insertion point of the toy, allowing for effortless and enjoyable penetration.
The Insertion
Rabbit vibrator offers two insertion points for your pleasure. Choose the one that suits you best. With the toy properly lubed, carefully insert it into your desired orifice. The ergonomic design guarantees easy access and a pleasurable experience.
Exploring the Vibration and Angle
Press and hold the power button to activate the vibration, igniting the little nub that will drive your G-spot wild. Continue pressing the button to cycle through different vibration patterns. For simultaneous clitoral and internal stimulation, activate the rabbit feature by pressing the bottom button. The tripple stimulation will leave you craving more.
If you prefer focusing solely on the rabbit, simply hold down the power button to turn off the shaft vibrations. The rabbit ears will take you on an exhilarating journey of clitoral pleasure. The control is in your hands.
How to Clean a Rabbit Vibrator
To begin the cleaning process, pump a small amount of the foaming toy cleaner into your hands. The delightful foam will work its magic in no time. Take your toy and thoroughly rub and scrub it with the foaming cleaner, ensuring every inch is covered. Pay special attention to any textured areas or crevices to remove any residue or bacteria. Using the same technique. Maintaining cleanliness is essential for your health and pleasure.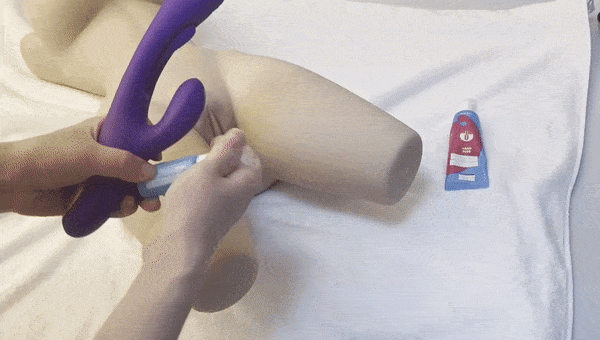 6 Reasons Why Women Use G-Spot Vibrators
In this video, Dr. Rena Malik, a urologist and pelvic surgeon, discusses six ways vibration can improve one's sex life.
Vibration increases blood flow and circulation to the genitals by causing vasodilation, the stretching of blood vessels. This increased blood flow results in a higher rate of metabolism, relaxing muscles and increasing libido.
Increased libido is due to the heightened excitement and desire for sex from the increased blood flow.
Vibration can enhance sexual performance by stimulating certain types of nerves involved in sexual function and releasing nitric oxide.
Vibration can provide stronger and more frequent orgasms by stimulating the clitoris and penis. Fifthly, vibration can help with sexual dysfunction, including erectile dysfunction and difficulty achieving orgasm.
Vibration can improve overall sexual satisfaction and intimacy by increasing comfort and pleasure during sex. Overall, incorporating vibration into one's sex life can have numerous benefits and is worth exploring.
who is Dr. Rena Malik
Dr. Rena Malik is a urologic surgeon who specializes in urologic oncology, including cancers of the prostate, bladder, kidney, and testis.
Final words
The Bora Tapping G-spot Vibrator is a unique and powerful sex toy that can provide intense and pleasurable sensations. Despite its noise, learning curve, and intensity modes, it can be a game-changer for those who enjoy G-spot stimulation.
If you're looking for a sex toy that can stimulate not only the clitoris and G-spot but also the A-spot, the Bora Rabbit Tapping G-Spot Vibrator is the perfect choice for you.
Its design, functionality, and intensity of vibrations are superior to traditional rabbit vibrators, providing you with a unique and unforgettable experience.
Try the Bora Rabbit Tapping G-Spot Vibrator and elevate your sexual experience to new heights.
Buy now, you'll save extra 15% with code "BORA" in addition to our no-hassle return policy!
There is more than one G-spot Vibrator to choose from. If you want to get more info on – rabbit vibrator and review, check out articles:
Rabbit tapping g-spot vibrator review