Roleplaying can break up a couple's stable and passionless relationship and bring fresh. And the sex toys are an essential part of roleplay. But today, we won't discuss handcuffs, blindfolds, or whips. We will introduce cute animal tail butt plugs.
A tail butt plug is a type of anal sex toy that has a tail attached to it. The plug is designed to be inserted into the rectum, while the tail dangles outside of the body, adding a visual element to your playtime. Tail butt plugs come in various materials, such as silicone, metal, or glass, and can be designed to look like different animals or mythical creatures.
You can find the fox tail, raccoon tail, cat tail, bunny tail, woof tail, or other animal tails I didn't mention. Except as an anal stimulator, the tail butt plug is also a fantastic accessory for sex role-play. The tail you choose can show your inner desire.
Why Use a Tail Butt Plug?
One might choose to use a tail butt plug for many reasons.
For some, it's all about aesthetics, as wearing a tail can be visually appealing and add a playful element to their sexual play.
For others, it may be a form of pet play, where one partner takes on the role of a pet or animal, while the other partner plays the role of their owner or trainer.
In addition to the visual and roleplaying aspects, tail butt plugs can also provide physical stimulation to the anal area, which can be pleasurable for some people. The plug can create a sensation of fullness or pressure, and the tail can brush against the skin or be pulled on for added stimulation.
Also Read: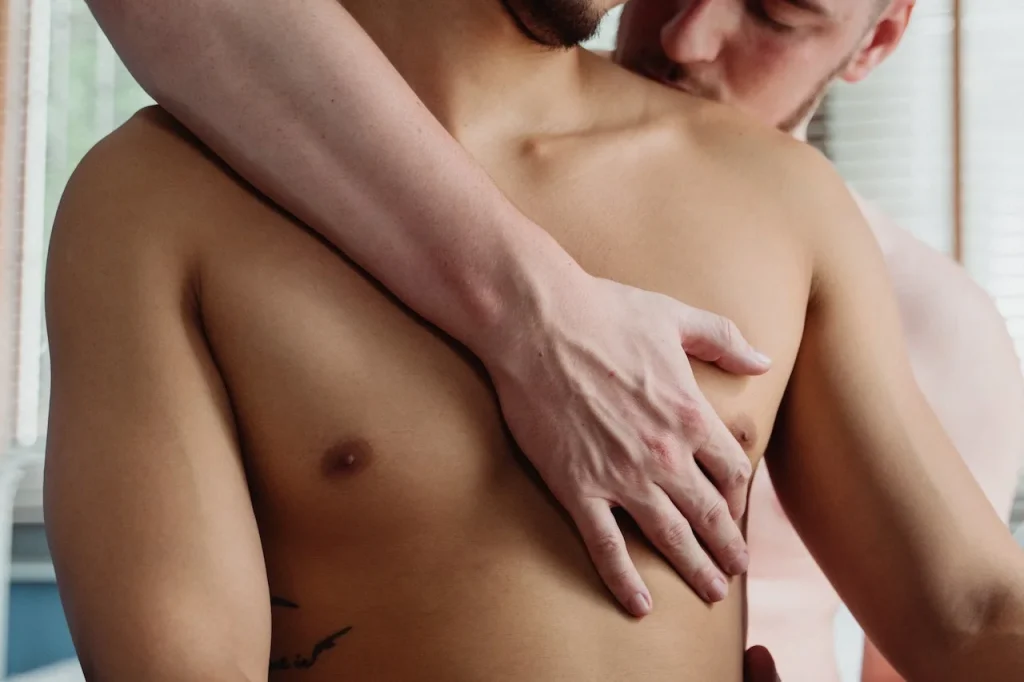 What to Consider When Purchasing a Tail Butt Plug?
When shopping for a tail butt plug, there are a few things to consider to ensure that you choose the right butt plug for your needs. These include:
Material: butt plugs come in various materials, such as silicone, metal, or glass. Consider the material's texture, firmness, and ease of cleaning when making your choice.
Size: It's important to choose a tail butt plug that's the right size for your body. Start with a smaller plug and work your way up in size if needed.
Shape: Consider the shape of the plug, including the width of the base and the shape of the bulb, to ensure a comfortable fit and safely .
Tail style: Tail butt plugs come in a variety of styles, from cute and furry to sleek and shiny. Choose a tail style that appeals to you and matches your preferences.
Also Read
How to Choose a Tail Style in Role Play?
When it comes to choosing a tail style, you can choose based on the character you want to play, the outfit, the material, or your personal preference. The following are the tail butt plugs we recommend for different characters, I hope it will be helpful to you.
Foxtail Butt Plugs
If you want to embody the mystery and allure of a Fox. A fox tail butt plug can do the trick. The soft and fluffy purple gradient tail exudes charm, while the hard stainless steel anal plug ensures a comfortable fit.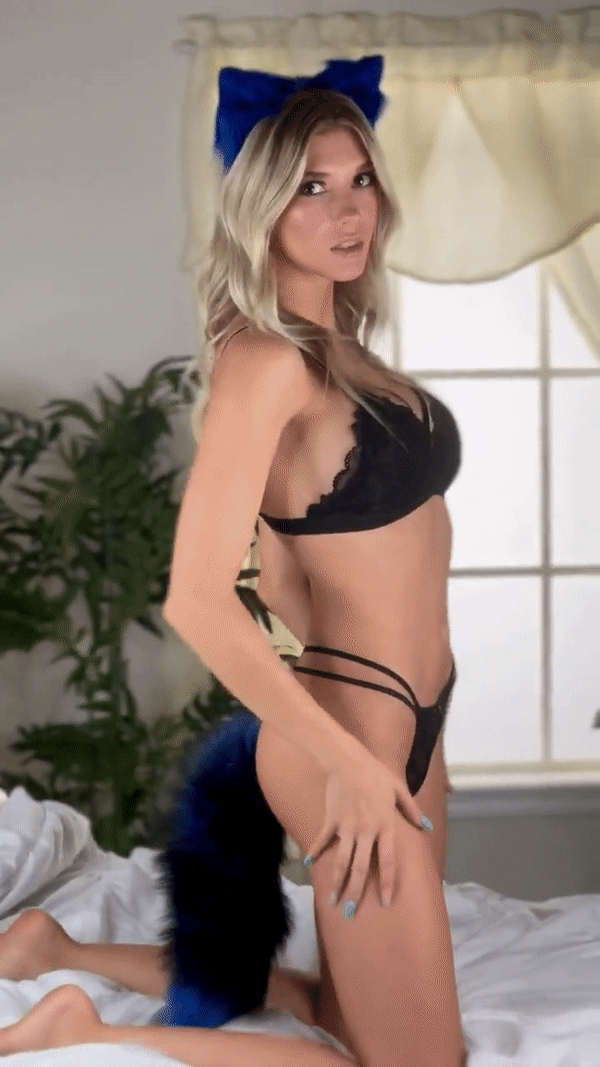 Wolf Tail Butt Plug
If you want to play the role of a cunning mistress, a Wolf Tail Butt Plug can complete your character's look. The realistic fur and color of the tail can make you the most eye-catching presence at any themed party.
Nurse Cat tail butt plug
Nurses are a recurring character in the roleplay, and a cat tail butt plug can make your roleplaying more exciting. The white tail plug perfectly matches your nurse uniform, making you look like a proud and lazy white cat.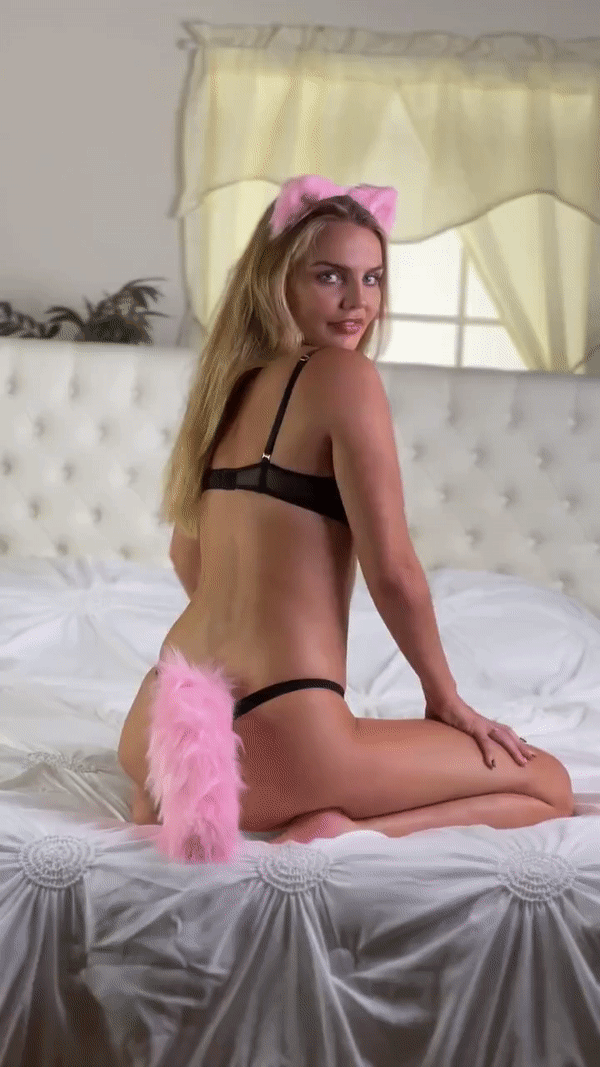 If you want to take charge and act as a master, a yellow and black Pony Butt Plug can add to your character's dominance. The fox tail butt plug exudes a dangerous and charming atmosphere, while the silicone anal plug is small and easy to wear.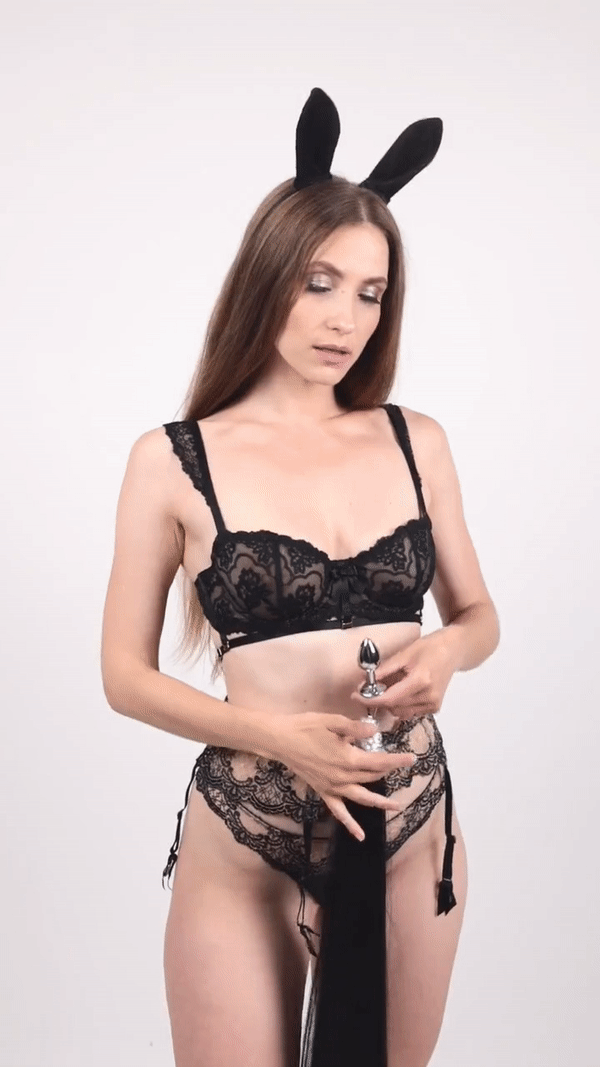 The bunny tail butt plug is the best choice if you want to act as a bunny waiter for your partner. It can be perfectly matched with your clothing and headgear.
How to use a tail butt plug in Cuttie roleplay?
Once you've chosen your perfect animal tail butt plug, the furry fun can really begin!
Embodying the characteristics of your chosen animal can be amazingly liberating and allow you to explore avenues you never thought of.
Whether it's a one-time fantasy or something that permeates your dreams every night, we have some ideas you'll love
Playing a vixen
Playing a vixen might be just the thing for you. As a female fox, you can let your animal instincts run wild. Scratch, bite and tease your partner with abandon, and let the tail butt plug add to the fun. With its provocative presence, you'll feel even more foxy and in control.
Puppy play
Puppy play is a popular form of role play with fur, and the tail plug is an essential accessory. When you reenact puppy training with a leash and treats, you can have extensive petting, cuddling and belly rubs. A playful scenario that will surely make you wag your tail.
Mutual Fun
Wearing a butt plug during sex can increase the pleasure of both you and your partner. By embodying the characteristics of your chosen animal, you become irresistible to your partner. And since the plug creates a tighter feeling, the pleasure will surely be mutual.
Dominant-Submissive
For those seeking a dominant-submissive dynamic, playing with the animal can be an exciting option. When one partner is the owner and the other is the pet, the butt plug provides an additional level of obedience. This Kinky scenario can be both playful and intense, depending on your preferences.
Do I Have to Take Any Special Care with the Tail Plug?
For anal play, tail plugs are popular sex toys. They come in different shapes and sizes and are often adorned with a tail made of real or faux fur. While tail plugs can be a fun addition to your sex life, taking care of them properly is crucial to ensure their longevity and avoid any potential health risks.
How to Clean a Tail Plug
Cleaning your tail plug is an essential step to maintain hygiene and prevent infections. Here's how you can clean your tail plug:
First, remove any excess lube or bodily fluids from the plug using a damp cloth.
If your tail plug has a removable fur section, take it off and wash it separately. Use warm water and a neutral Ph soap to clean it thoroughly. Be gentle and do not use any chemicals or harsh detergents as they can damage the fur. Dry the fur completely before reattaching it to the plug.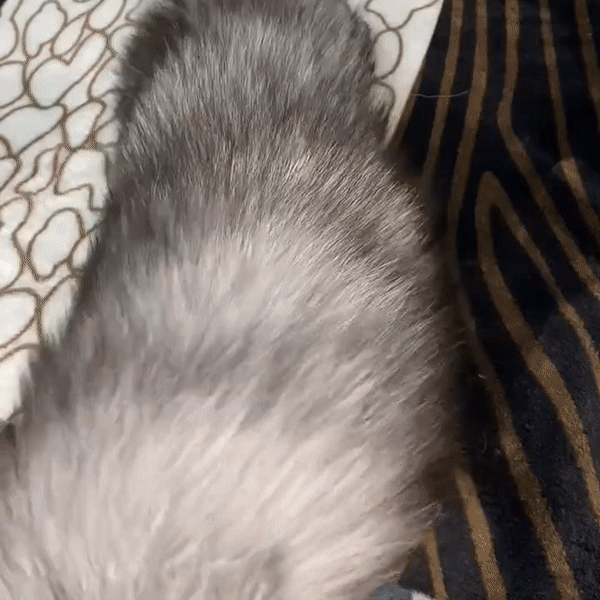 If your tail plug doesn't have a removable fur section, you can still clean it. Use warm water and a neutral Ph soap to clean the plug thoroughly. You should avoid soaking the fur since it can damage it. Dry the plug completely before storing it.
Once your tail plug is clean and dry, store it in a cool, dry place away from direct sunlight and heat. Do not store it with other sex toys as they can react and damage each other.
Also Read
Real Fur vs. Faux Fur Tail Plugs
One of the most common questions people have when buying a tail plug is whether to choose a real fur or a faux fur tail. There is a higher cost and ethical question associated with real fur tails. On the other hand, faux fur tails are cheaper, more widely available, and do not involve harming animals. The variety of colors and shapes available with faux fur tails makes it easier to find the right one.
On a budget? Please Read Our Latest Article :
FAQs:
Q: What are butt plug tails?
A: Butt plug tails are anal toys that have a tail attached to the end of the plug. They can be used for animal role play or just as a fun and cute addition to anal exploration
Q: What are the benefits of using a butt plug tail?
A: Using a butt plug tail provides the same benefits as using a regular butt plug, such as fullness and stretch. It can also provide a more intense feeling during orgasm as the muscles clench around the toy. Tugging on the tail can also add extra pressure and sensation, Even you can DIY a butt plug wth your own style.
Q: What should I consider when choosing a butt plug tail?
A: Consider the type of tail you want (e.g. unicorn, bunny, fox), the insertable size of the plug, and the material. It's important to choose a material that is body-safe, sterilizable, and non-porous.
Q: How should I use a butt plug tail?
A: Use a butt plug tail just like you would use a regular butt plug. Ensure that your body is clean, ready, and warmed up, and use plenty of lube on the insertable part of the toy. Be careful not to get any liquids on the tail if it has fur or hair attached.
Q: How do I clean a butt plug tail?
A: Thoroughly clean the toy after use. Some butt plug tails have removable tails, which makes cleaning easier. If the tail cannot be removed, follow the specific instructions of the toy to avoid damaging it.
Q: Are there any safety precautions I should take when using a butt plug tail?
A: Yes, it's important to choose a size and material that are comfortable and safe for your body. Be careful not to get any liquids on the tail if it has fur or hair attached, and always clean the toy thoroughly after use.
Q: Can I share my tail plug with someone else?
A: Infections can result from sharing sex toys. It's best to use a separate tail plug for each person.
Q: How long can I use my tail plug?
A: Tail plugs are designed for temporary use and should not be worn for more than a few hours at a time. Prolonged use can cause discomfort, pain, or damage to the anal muscles.
Also Read:
Final Thoughts
Butt plug tails can be a fun and cute addition to your anal exploration, but they do require a little bit more care than a regular butt plug.
When shopping for one, consider the material, size, shape, and tail style to ensure a comfortable and enjoyable experience.
Remember that choosing a tail style is all about having fun and adding an exciting element to your roleplay.
Don't be afraid to get creative and experiment with different styles and materials to find the perfect tail for your character.
Explore more possibilities of your sexual desire,please check : Anesidora Anal Sex Toy collection