Description
Explore the exciting world of pet play and  anal training with our high-quality butt plug tails. Let your inner animal out to play and experience new heights of pleasure and submission. Discover the best anal trainers for all levels of experience.
Get ready to hop into some serious fun with the Anesiora Bunny Tail Anal Plug!
This little buddy is made from medical-grade stainless steel, so it's not only safe and durable, but it's also non-allergenic, which is great news for those of us with sensitive skin.
Compatible with any lube, this bunny-tailed plug is perfect for those who want to add a touch of whimsy to their anal play. The tapered tip allows for easy penetration, while the narrow shaft keeps the plug in place so you can concentrate on the good stuff.
But let's be real here, the star of the show is the furry bunny tail. Not only does it add a touch of playfulness, but it also makes for some serious tickling and teasing.
And let's not forget the cleanup – just a little soap and water or toy cleaner and your bunny will be as good as new. So, whether you're a seasoned pro or new to the game.
the Anesiora Bunny Tail Anal Plug is sure to make you hop with joy. So why not add it to your toy collection and let the good times roll? Your buns will thank you for it!
A tail butt plug is a type of anal sex toy that has a tail attached to it. 
Tail butt plugs come in various materials, such as silicone, metal, or glass, and can be designed to look like different animals or mythical creatures.
You can find the fox tail Butt Plug, raccoon tail Butt Plug , cat tail Butt Plug, bunny tail Butt Plug , woof tail Butt Plug , or other animal tails I didn't mention. 
Except as an anal stimulator, the tail butt plug is also a fantastic accessory for sex role-play. The tail you choose can show your inner desire.
DIY butt plug can be a fun and creative way to express your personal style, incorporate fantasy or role-play themes, and enhance your sexual experiences.
However, it's crucial to prioritize safety and well-being by following proper hygiene practices, avoiding materials that may cause harm, checking for structural integrity, considering comfort and functionality, obtaining consent from partners, and complying with legal regulations.
With careful consideration and creativity, you can create a unique and personalized tail butt plug that brings excitement and pleasure to your sexual adventures.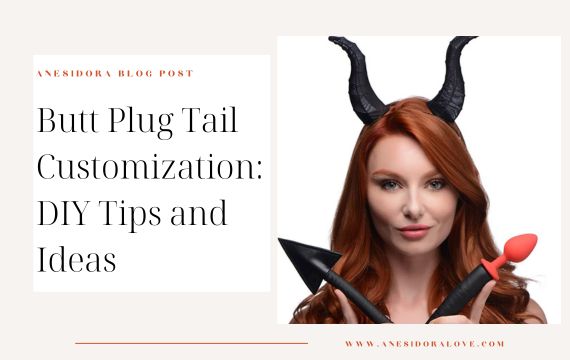 Are you the proud owner of a butt plug tail ? It's essential to know how to take care of an animal tail, whether it's a fox tail butt plug 、 wolf tail or something else.
In this guide, we'll show everything you need to know to keep your butt plug with a tail clean and in excellent condition.and cover the different types of tails available, what they are , and how to care for them.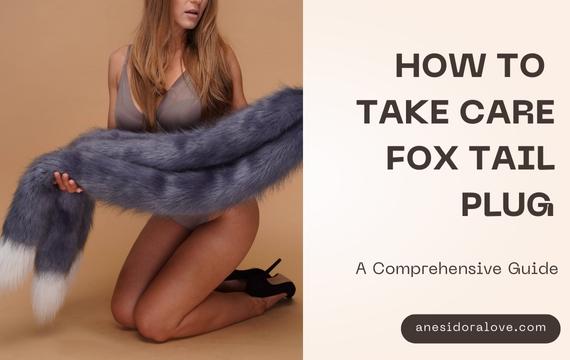 Tail butt plugs are a unique and intriguing fetish item that has gained popularity in recent years. It can be inserted into the rectum and feature a tail-like extension that protrudes from the body.
But what drives individuals to engage in this type of fetishism? In this article, we will delve into the psychology behind wearing tail and seek to understand the psychological factors that contribute to this butt plug fetish
.
My introduction to wearing a butt plug in public came through my ex-boyfriend(he/him), who would wear one during his workouts. Curiosity piqued my interest when he casually mentioned removing his butt plug after a gym session.
Intrigued, I inquired about his motivation, to which he simply replied, "It just feels good." This sparked my desire to explore the experience for myself, but with a different purpose.
Motivated by the idea of anal training, I decided to wear a plug in public as a means of preparing for a passionate encounter with a well-endowed partner. I wanted to ensure a comfortable experience during our intimate moments.
Women and men are biologically different in many ways. Women have ample bosom, stretchy vaginas, and spuare rumps, while men have sexy Adam's apples, male penis, and muscly waists. But no matter which gender, there is one thing in common-we all have an anus.
Although the anus is independent of the genital system, it can bring more intense orgasms than your penis.
When it comes to anal sex, we must introduce anal sex toys. Nowadays, there are a variety of anal sex toys designed to please the anus. And one of the most popular anal sex toys is the anal plug.
Frequently Asked Questions
How To Clean Anal Toys? Here You'll Find The Solution
Anal toys are an excellent way to add new dimensions of pleasure and excitement to one's sexual experiences. It's important to know how to clean anal toys
While most people are aware of the need to clean their anal toys, not everyone knows the best way to do it.
Educate users on the best practices for cleaning them, to reduce the risk of infection, STIS, skin irritation, and other health problems.