Description
Introducing the Wireless Remote Vibrating Prostate Massager
The ultimate pleasure tool designed to take your intimate experiences to the next level. Made from medical-grade silicone, this massager boasts a smooth and silky texture that feels incredible against the skin.
Experience the ultimate convenience with its USB charging feature
ensuring that you never have to worry about running out of battery mid-session. This versatile massager is perfect for both men and women, adding a new dimension to your solo or partner play.
With 7 different thrusting and vibrating modes to choose from
You can customise your pleasure experience to your exact desires. The vibrating prostate massager even stretches up to 20mm, giving you a deep and intense massage that will leave you breathless.
Say goodbye to passive, boring experiences
Hello to thrilling and mind-blowing ones with this incredible massager. Enjoy the freedom of wireless remote control, letting you take charge of your pleasure and take it to new heights. Don't wait any longer to indulge in the ultimate pleasure experience. Add the Wireless Remote Vibrating Prostate Massager to your collection today and discover a whole new world of intimate pleasure that will leave you feeling fulfilled and satisfied like never before. Order now and experience the ultimate pleasure for yourself!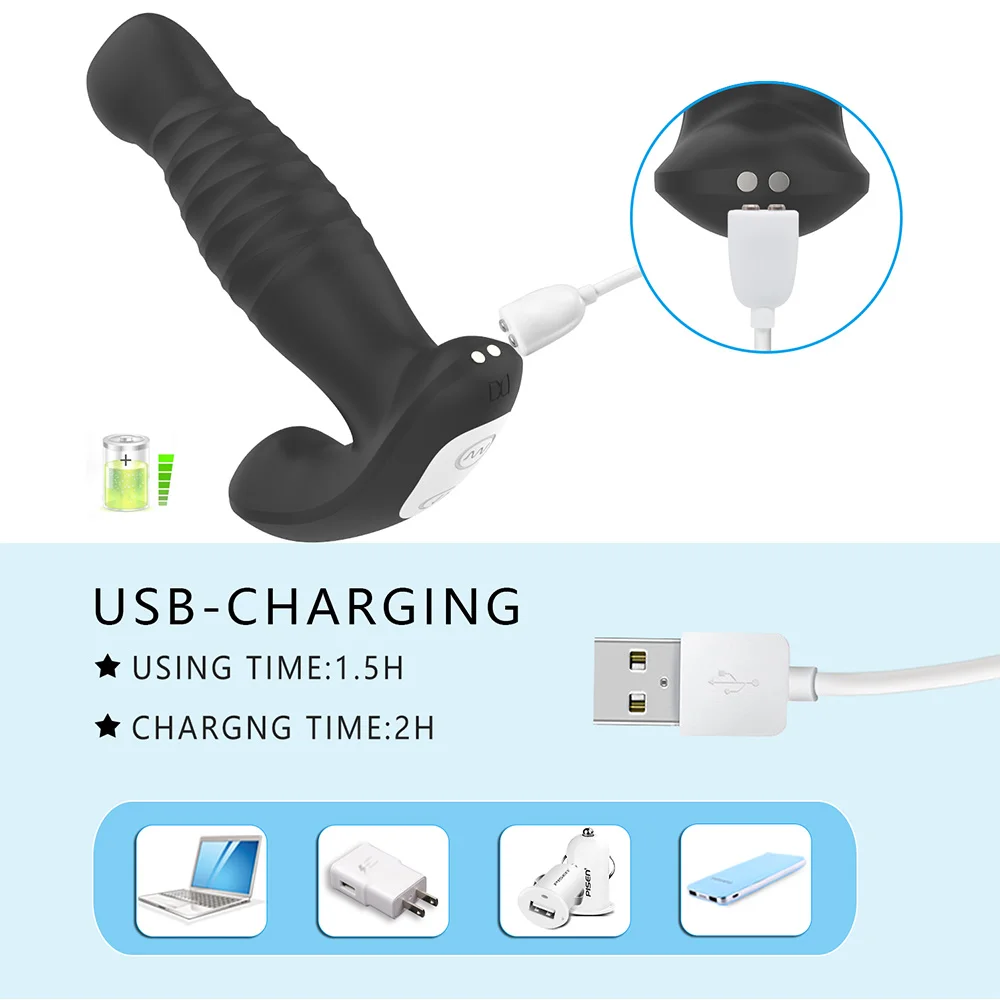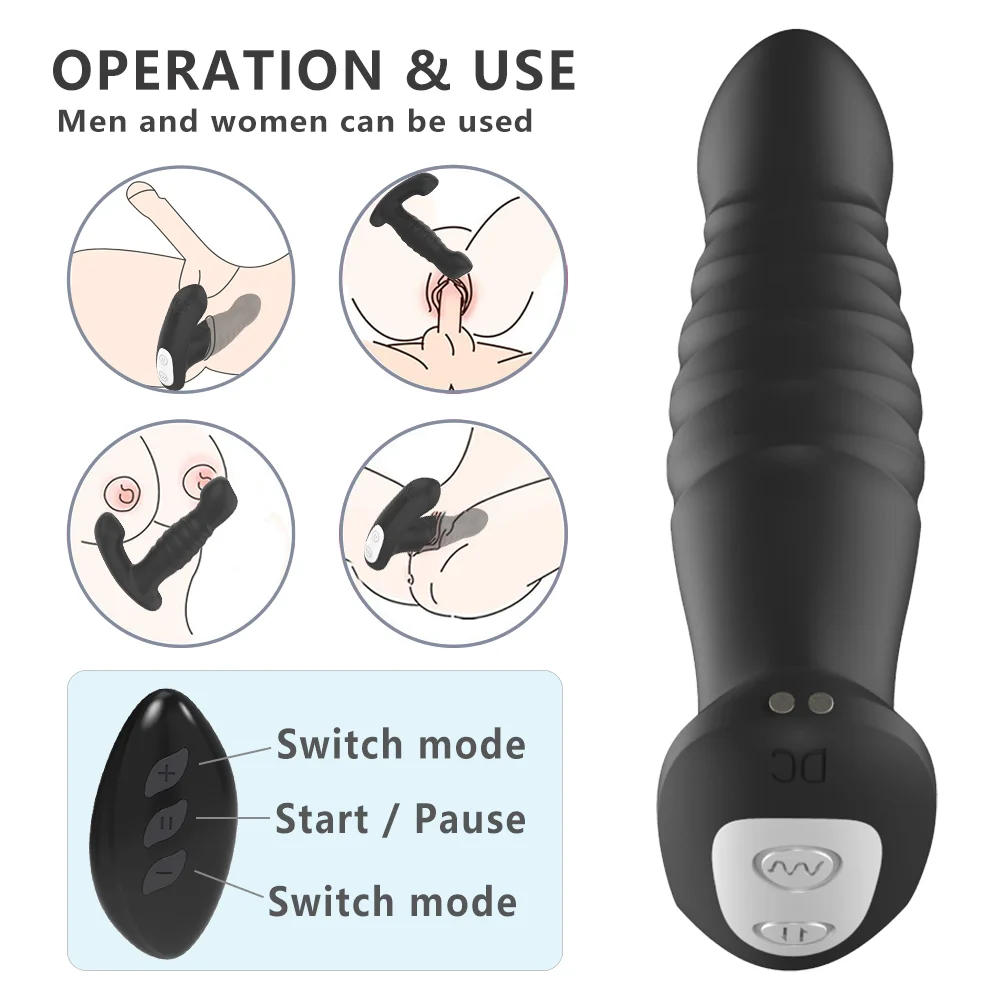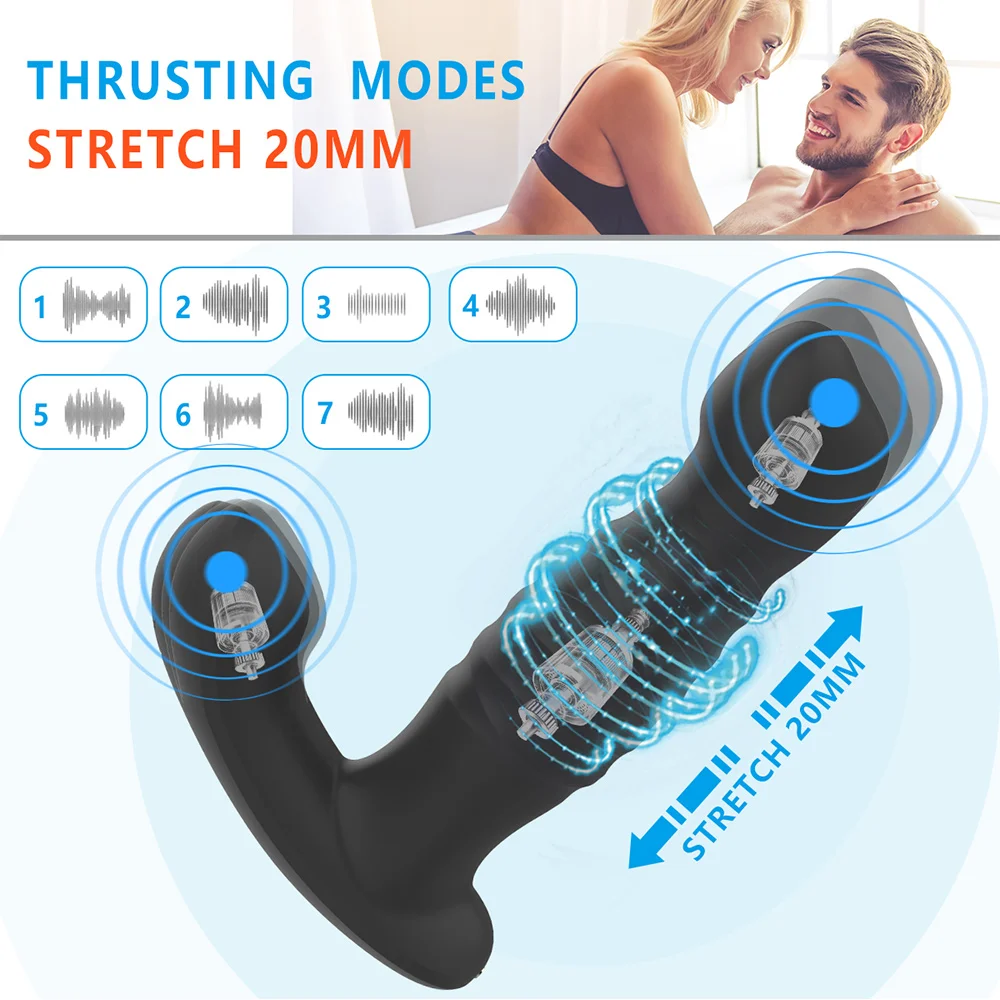 A Urologist answers: Does prostate massage have any health benefits?
Prostate massage involves accessing the prostate through the rectum to treat conditions like prostatitis, but studies have shown mixed results on its effectiveness. But some people find it pleasurable for sexual purposes. It is important to talk to a healthcare professional before trying prostate massage.
Dr. Rena Malik is a urologic surgeon who specializes in urologic oncology, including cancers of the prostate, bladder, kidney, and testis.
In terms of sexual pleasure and exploration, there are plenty of accessories and toys available today. One such accessory is the thrusting butt plug.
Designed specifically for anal play, the thrusting butt plug is a unique toy that can provide a pleasurable and exciting experience. This article covers everything you need to know about this intriguing toy.
Frequently Asked Questions