Description
Explore the Dual-Ended Delight
Prepare to be captivated by the dual-ended delight that this strapless double-headed dildo offers. One end features a remarkably realistic glans, meticulously crafted to provide both sensual and erect sensations. The firm yet gentle ridges and convex nerves stimulate the inner walls of the vagina, enhancing your pleasure with every movement. Meanwhile, the other end boasts a unique mushroom-like glans, which delivers a distinct sense of delightful penetration. Its ring-shaped threads create a tantalizing friction that gradually builds excitement layer by layer.
Seamless Charging Experience
Double-headed dildo comes with an ingenious charging design that ensures a seamless and discreet experience. The fully waterproof charging interface remains hidden, preserving the sleek and elegant aesthetic of the toy. No more interruptions or distractions—just pure, uninterrupted pleasure. Embrace the ease and convenience of the invisible charging feature, allowing you to focus solely on your satisfaction.
The Perfect Bath Time Companion
Its waterproof design not only makes it safe for water-based adventures but also simplifies the cleaning process. Whether you prefer a quick, invigorating shower or a luxurious soak in the tub, this versatile pleasure companion will be your perfect bath time partner. Immerse yourself in pleasure without any worries, knowing that the waterproof feature ensures the longevity of your enjoyment.
For the past year, ANESIDORA has been focusing on individual pleasure by introducing masturbation toys for different genders and ages. While we have always emphasized not sharing these personal sex toys with partners for health reasons, we recognize that many believe sharing sex toys can enhance their relationships. That's why we launched several sex toys this year that can be shared with partners, including strapless strap-on dildos
How to Use Strapless Dildo
When it comes to strapless strap-on, many people tend to associate it with lesbian couples. It can't be denied that judging from the design of strapless strap-ons, they are indeed a type of sex toy made for lesbians.
The strapless strap-on is also known as double-ended dildo. It has two different sizes of shafts, one for stimulation and the other for penetration. The wearer wears the shorter end bulb with their pelvic muscles, while using the longer shaft to penetrate their partner.
Since there are no harnesses and straps, this greatly reduces the cumbersome steps of using strap on. However, this requires the wearer to have strong Kegel muscles to keep the strapless strap on from slipping out of their vagina.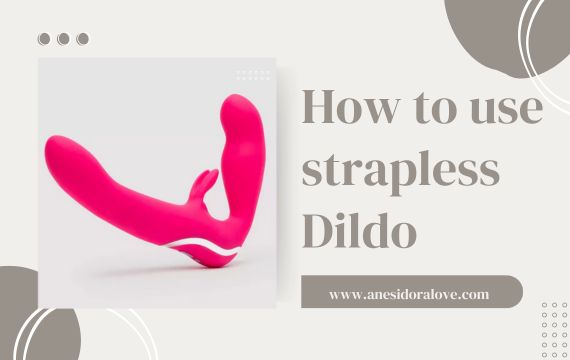 We all know that strap-on dildos are a great way to enjoy sex with your partner, but why do they become so popular recently?
Strap-on dildos are an excellent accessory for Kinky Play and a great way to spice up your sex life. Both men and women can use these toys to enhance pleasure during intercourse. The harness can be worn by any gender and is comfortable for long-term wear.
If you want to try having sex while wearing one, you should know the many different types of strap-on available today. Some are designed specifically for anal play, while others are intended for vaginal penetration or both!
Are you upset when you realize you cannot completely satisfy your female partner? Or have you ever longed to peg your male partner from backward? I should admit that these thoughts have been buried in my heart like seeds for a long time, and they are just waiting for the right time to germinate. Thankfully, the sex toy industry creates some best strapless strap-ons to help my seeds become saplings. As a sex toy that can satisfy the sexual desires of both at the same time.
Strapless dildos are in favor of many users for their marvelous design. If you are interested in this type of sex toy, let's dig deeper.
In this article, we'll discuss two similar sex toys — the strap-on and the strapless double dildo. Whic is available to people of all genders.
I've tried both toys and can offer insight into their similarities, differences, and which might be best for you based on my experience exploring different forms of sexual pleasure.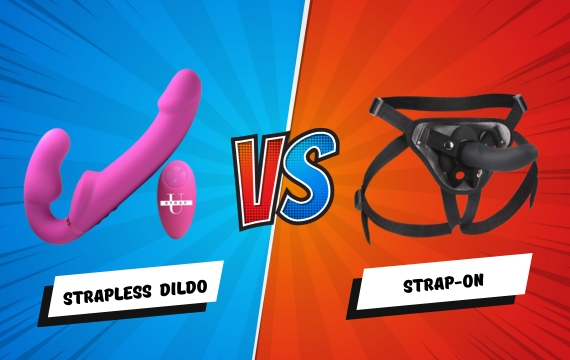 Frequently Asked Questions