What is strap-on? How to choose right strap-on? This article will be helpful for old and new people interested in strap-on. We'll talk about the history of strap-on, a long list of things you can do with this toy, different types, and how to choose the best one. As a bonus, we also provide some valuable tips on properly wearing a strap-on so that it will also please you! A strap-on dildo is a sex toy that is worn around the waist. Dildos are used in sexual activity to provide pleasure or for sexual penetration.
Strap on harness can include either a realistic dildo or a "phallic" style made of rubber. Some strap-on feature a harness that allows a female to penetrate her male partner while wearing the strap-on. Others are rubber, silicone, or glass and may be used with or without a harness. Strap-Ons can be used by men and women alike, either for vaginal penetration or anal penetration.
Strap-Ons are fantastic for those with difficulty reaching orgasm through penis stimulation alone. They can also be used for erection or ejaculation problems due to prostate cancer treatment.
Why have Strap-Ons Become Popular in Recent?
We all know that strap-on dildos are a great way to enjoy sex with your partner, but why do they become so popular recently?
Strap-on dildos are an excellent accessory for Kinky Play and a great way to spice up your sex life. Both men and women can use these toys to enhance pleasure during intercourse. The harness can be worn by any gender and is comfortable for long-term wear.
If you want to try having sex while wearing one, you should know the many different types of strap-on available today. Some are designed specifically for anal play, while others are intended for vaginal penetration or both!
To help you make an informed decision about which type of harness would work best for you and your partner's needs, we've put together this guide on choosing between them all!
*Lovehoney Advanced Unisex Strap-On Harness Kit with 7 Inch G-Spot Dildo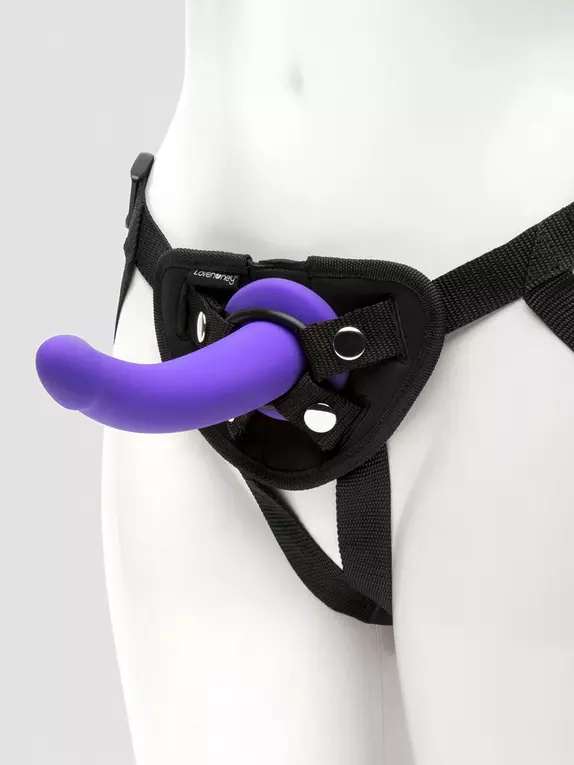 ---
Tips on How to Use the Strap on Harness?
---
The dildo and harness are a toy that allows you to have sex with your partner. It is made up of a dildo and harness, which is designed to fit around the waist. The dildo can be used by both men and women, while men or women can wear harnesses. The dildo and harness come in different colors, shapes, sizes, and textures.
Both men and women can use the dildo during masturbation or stimulation of their partner's erogenous zones. Men or women can wear harnesses during penetration play. Here are some tips on how to use the dildo and harness:
Use a condom when using the dildo with other people: The dildo should only be used on one person at any given time to avoid passing infections from one person to another; This is especially important if two or more people are using it simultaneously. A condom will help protect against passing infections from one person to another when sharing an object like this.
Avoid using things that could tear through condoms: Objects like glass or metal items should not be used since they could cause tears in latex condoms.
Choose the right dildo for your body type: If you are new to operating a dildo, you must choose one that fits your body type. For example, if you have a large butt compared to your other body parts, go for a giant butt plug or dildo. If you have a tiny butt compared to your other body parts, go for a smaller-sized butt plug or dildo.
Use lubrication: Before inserting any object into your anus or vagina, it is well lubricated with water-based lube or silicone lube (do not use oil-based lubes as these can damage condoms). Also, ensure that whatever object is used has been thoroughly cleaned beforehand with an antibacterial sex toy cleaner solution or soap and water.
For More Please Read : Strapless Dildo: Our Hands-on Comprehensive Review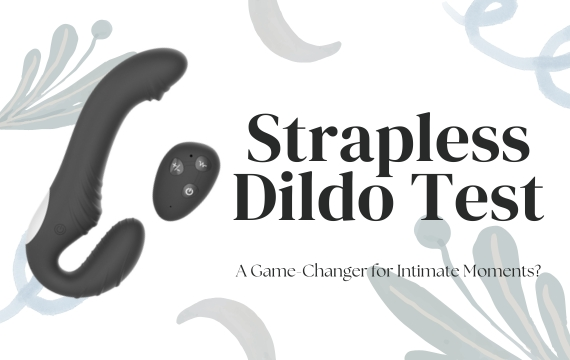 How to Use a Strapless Strap on Dildo: A Comprehensive Guide
---
The Best Position for Using Strap on Harness
---
Many different positions can be used for strap-on play. Some are more popular than others, but all can be fun. The best place for using a strap-on is the one that works for both partners. Experiment and see what you like best!
Some positions work better with certain toys, so consider these factors when choosing a place: How high or low the dildo is positioned on your body can make a difference in how easy it is to use and enjoy. If you are new to strap-on, try out different positions until you find one that feels comfortable and natural.
The best position for using a strap-on is the one that works best for you and your partner. Several places work well with a strap-on, but some are not recommended. The most common situations include:
*The Missionary Position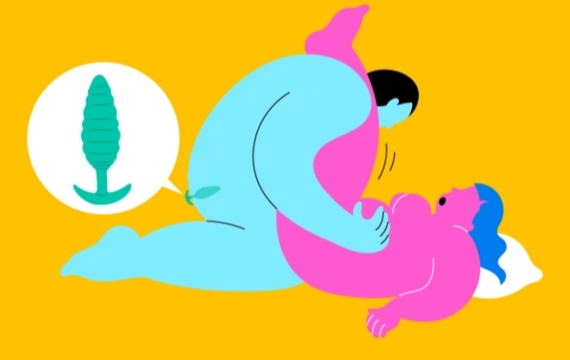 *The Cowgirl Position

*The Doggy Style Position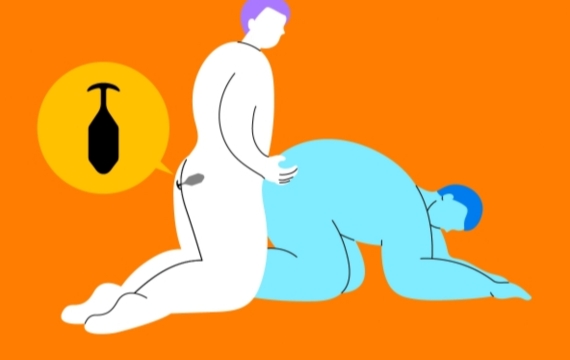 *Fetish Fantasy Vibrating 9 Inch Hollow Strap-On in Brown
---
---
Strap-on are a great way to add kinky fun to your sex life. If you are unfamiliar with strap-on, they are dildos with a harness attached. The harness straps around the waist and legs of the wearer, while the base of the dildo sits against their genitals. This allows them to penetrate their partner while wearing it.
Strap-on can be used by anyone regardless of gender identity or sexual orientation. They are also becoming increasingly popular among women who have penises (known as transwomen) who want to use them on their partners, men who have prosthetic penises, people who identify as nonbinary, or even cisgender women who want to try pegging (i.e., when a woman uses a strap-on on a man). If you are interested in trying out a strap-on for your next sexual adventure, then here are some tips on how to choose one:
*Make Sure It Fits You Well
When choosing a strap-on, ensure it fits you well and feels comfortable enough to wear for extended periods without discomfort. If possible, try on different sizes and styles before committing.
*Choose Your Material Wisely
Strap-on come in various materials, from silicone to elastomer to thermoplastic rubber (TPR). Some people prefer soft TPR models, but others may not be able to use them because they don't flex well enough or don't have enough give in them. Silicone models are more expensive than other dildos, but they last longer and feel more realistic when used with lube. Elastomer is less costly than silicone and TPR, but it's also less durable and challenging to clean properly.
*Consider the Size of Your Strap-On
If you've never used a strap-on before or haven't used one in a while, it's essential to start small, if possible, so that you can get comfortable with how everything fits together before moving on to more giant toys.
---
How to Care and Cleaning Strap-On?
---
Strap-on can be a fun addition to your sex life and an excellent way for you and your partner to explore new things. The best strap-on are easy to use, comfortable to wear, and can help you both reach new heights in pleasure. But before using your strap-on, you need to know how to care for it properly, so it stays clean and safe. There are a few things you should know about how to care for your strap-on:
Clean It After Each Use: This is essential to caring for any toy. If you don't clean your toy after each use, there is a chance that bacteria could grow on it and possibly cause an infection if it were inserted into an orifice. Cleaning your toy with antibacterial soap or hot water will help keep bacteria from growing on your strap-on.
Store It Properly: Storing your strap-on correctly will also help keep bacteria away from it. It would help if you stored all toys in a cool, dry place away from direct sunlight so that they do not get damaged or start collecting dust and other particles that might interfere with their performance over time.
Wrapping Up
To sum everything up, we have said before that strap-on dildos rely on harnesses to hold the toy in place during sexual activity. Because these toys are generally larger than some other types of dildos, they need a special harness to keep them in place. That is why it is crucial to have realistic expectations about your strap-on experience and what type of harness you will need when shopping for your sex toy.
So happy you can read this article and hope it's what you want. And we always believe that still has a lot of people are looking for these kinds of articles, maybe it's near you! So, we would appreciate if you shared this article on your social media to who are looking for this article faster.
Of course, we also have a lot of new and exciting toys, whether you're a sex toys expert or beginners, here is your sex toy heaven.