When the rose vibrator got a lot of attention on TikTok, this kind of gadget designed for women's clitoris suddenly became well-known and gradually entered people's vision. They've gone viral in the sex toy world and are getting a lot of admiration.
Many studies have shown that 75% of women cannot achieve orgasm through penetrative intercourse alone. Most women achieve orgasm by stimulating the clitoris instead, but their partners often ignore this.
Fortunately, as we explore our bodies more and more deeply, we understand what kind of sex toys are suitable for where, and there are also special sex toys on the market to help us explore.
Compared with traditional vibrators, clitoral sucking vibrators pay more attention to the small clitoris. In addition to the sucking function, they can also be used as nipple suckee toys.
Of course, some clit sucker toys also as a g-spot toy. Whether you want to use vagina suction toy as foreplay or just get right to the point, it's a great choice.
It does not rely on the vibration generated by the motor to numb the clitoris, but exerts pressure on the clitoris through air pulses, so as to achieve the purpose of suck your clit.
However, not all clitoral sucking vibrators are created equal, and there are hundreds of clitoral toys on the market that claim to make your clit orgasm in minutes.
But in the face of a wide range of sucking adult toy, with prices ranging from dozens to hundreds, it is difficult for people to distinguish.
Don't worry, we will be a powerful helper on your way to exploring a better sex life.
---
Top 10 picks for clitoral-sucking vibrators in 2022
---
After a series of comparisons, Anesidora selected the 10 best-selling clitoral sucking vibrators on the market for you: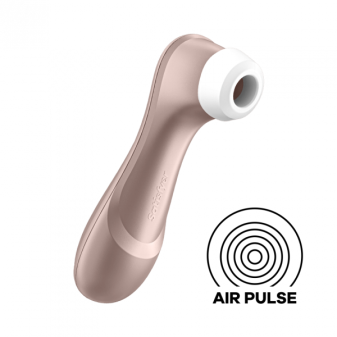 Made of ABS plastic and silicone, the Satisfyer Pro 2 looks unpretentious, but with 11 exciting suction modes that focus on your clitoris, it's perfect for beginners.
You don't need to explore too much at all, just place it on top of your clit, press the start button, and wait patiently for orgasm.
Satisfyer Pro 2 has IPX 7 waterproof performance, allowing you to take it into the bathroom or swimming pool.
Don't worry about disturbing others, its whisper-quiet motor allows you to use it discreetly.
---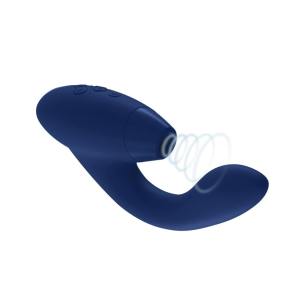 What's more exciting than a double thrill? Not only does this clitoral toy provide clitoral stimulation, but it also stimulates the G-spot, giving you two pleasures at the same time.
If you are still struggling to find a clit toy that suits you, then you might as well focus on this clit sucker and vibrator. It has 10 different vibration modes and 12 different speeds, enough to blow your clitoris.
Since the Womanizer DUO is IPX7 waterproof, there's nothing to get in the way of long relaxing baths, refreshing showers or even pool parties.
---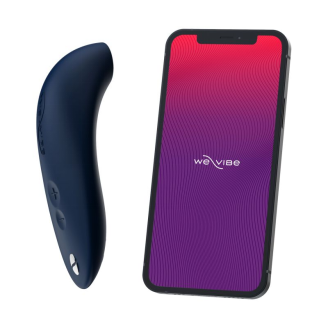 This clit sucking vibrator surrounds your clit with gentle suction without touching it. Plus, if you want to share your pleasure with your partner, you can give him control of the toy.
This clitoris toy has a dedicated mobile APP, and you can enjoy the fun of controlling it anytime, anywhere as long as you connect to the Internet.
The ergonomically designed appearance makes you not afraid of falling even in violent tremors, and you can hold it at a comfortable angle.
This clitoris toy with 12 vibration modes can make you surrender within 5 minutes, and it has IPX7 waterproof performance, even if you are sweating profusely.
---
This product is also from Womanizer. Its compact size allows you to take it all over the world and enjoy the fun regardless of location.
At the same time, it is also equipped with a sanitary cover to protect your health and safety during travel.
In addition, it also thoughtfully designed two silicone heads of different sizes, whether you are a big girl or a normal girl, it can fit your clitoris very well.
---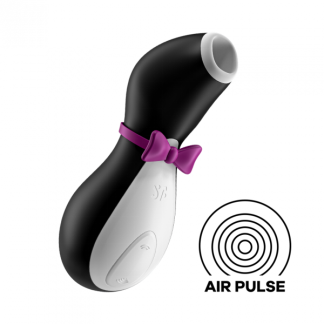 Isn't this penguin in a tux cute? This is the most recommended among the top 10 best Clitoral Sucking Vibrators, both in appearance and function will not let you down.
It's not just pretty, the Satisfyer Penguin also features Satisfyer's revolutionary Air-Pulse technology. It is a clitoral vibrator with both appearance and strength.
With 11 intensity levels, Satisfyer Penguin provides mild to intense clitoral stimulation and will make you shudder slightly or intensely depending on your mood.
Thanks to the silent motor, you can also use it without worrying about others hearing you. Plus, it's a great gift option.
---
This vibrator is shaped like a rose flower from Smile Makers. The poet uses suction technology that produces deep, resonant pulses for a provocative sucking motion on your clitoris, bringing physical orgasms.
The poet comes with 3 different sizes of silicone tips and touch sensors on the side, allowing you to create a personalized sex experience.
---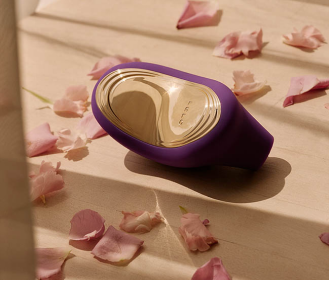 The SONA™ 2 Cruise uses gentle sound waves instead of traditional vibrations to stimulate the clitoris and also features lelo's patented Cruise Control™ technology.
With 12 pleasure settings and a sleek design made of high-quality, body-safe silicone, SONA™ 2 Cruise is your best choice for clitoral stimulation.
---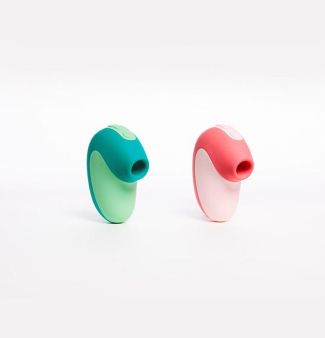 If you don't know it yet, you need to update your knowledge base.
Small, fancy and powerful are its synonyms. Puff is not only loved by many people for its appearance, but also has received more than 2,000 five-star reviews for its powerful functions.
You can put it in your bag or drawer at will, no one will have any strange ideas about such a cute toy.
---
The Diskreet Air, as its name suggests, is so private that you won't even realize it's a sex toy until you open it. People who don't know it will think it's cosmetics, because it's so similar.
Its compact, portable size allows you to carry it out in your bag, and you can meet your needs anytime, anywhere.
Pleasure Jet's negative pressure waves wrap and stimulate the clitoris like never before, allowing you to have a toe-curling orgasm.
5 sucking modes, whether you are a novice or a veteran, it can satisfy you.
---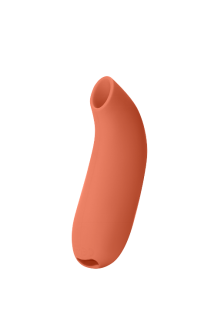 If you know the little rabbit that is popular worldwide, you must know Dame, a brand that needs no introduction.
This clitoral toy uses its exclusive pressure wave technology to create rhythmic pulses to stimulate your clit for unique pleasure.
The Aer has 5 vibration modes, and its sleek exterior is silky smooth, making it a great choice in terms of function and appearance.
If you don't believe what we say, you can visit the Dame website and read other customer reviews.
---
Time to Start Exploring Anesidora
---
With the booming sex toy industry, sex toys are becoming increasingly technological. Consumers have more and more choices, and you can feel the latest developments in the sex toy industry on a small vibrator.
In addition to the above top 10 Best Clitoral Sucking Vibrators, more products please visit the Anesidora website or search clit sucker on amazon.
So happy you can read this article and hope it's what you want. And we always believe that still has a lot of people are looking for these kinds of articles, maybe it's near you!
So, we would appreciate if you shared this article on your social media to who are looking for this article faster.
Of course, we also have a lot of new and exciting toys, whether you're a sex toys expert or beginners, here is your sex toy heaven.