Today, the sex toy market is full of different types of vibrators with many different functions and uses. There are toys for individual use, and there are also those that can be used with your partner to spice up your sex life.
Whether you are experienced or not, the number and variety of brands and products you see can be a little intimidating.
You want to be sure to choose a vibrator that exceeds your expectations yet is easy and convenient to use.
This article will introduction 7 best vibrating sex toys for women. And you will discover the types of vibrators for women and how to use each best.
---
1. Finger vibrator
---
Finger vibrators are a great option for couples and beginners. They come in three shapes:
Vibrator rings
Finger sleeves with a fingertip vibrator
Sleeves with a bullet along the finger
They all serve the same purpose: external stimulation. Since they are small, they are ideal to scale to higher-powered vibrators.
One glaring downside is that, despite their convenient size, they are not as discreet since they are worn on the finger.
---
2. Wearable vibrator
---
Wearable vibrators are hands-free sex toys.
In general, they are very small and discreet devices that are placed inside the vagina, and with the remote control, you control their vibrations and speeds.
Some come with a cable, but most work with Bluetooth or via Wi-Fi.
Most of these models come in an oval or egg-shaped design. They are made for insertion into the vagina to provide internal stimulation.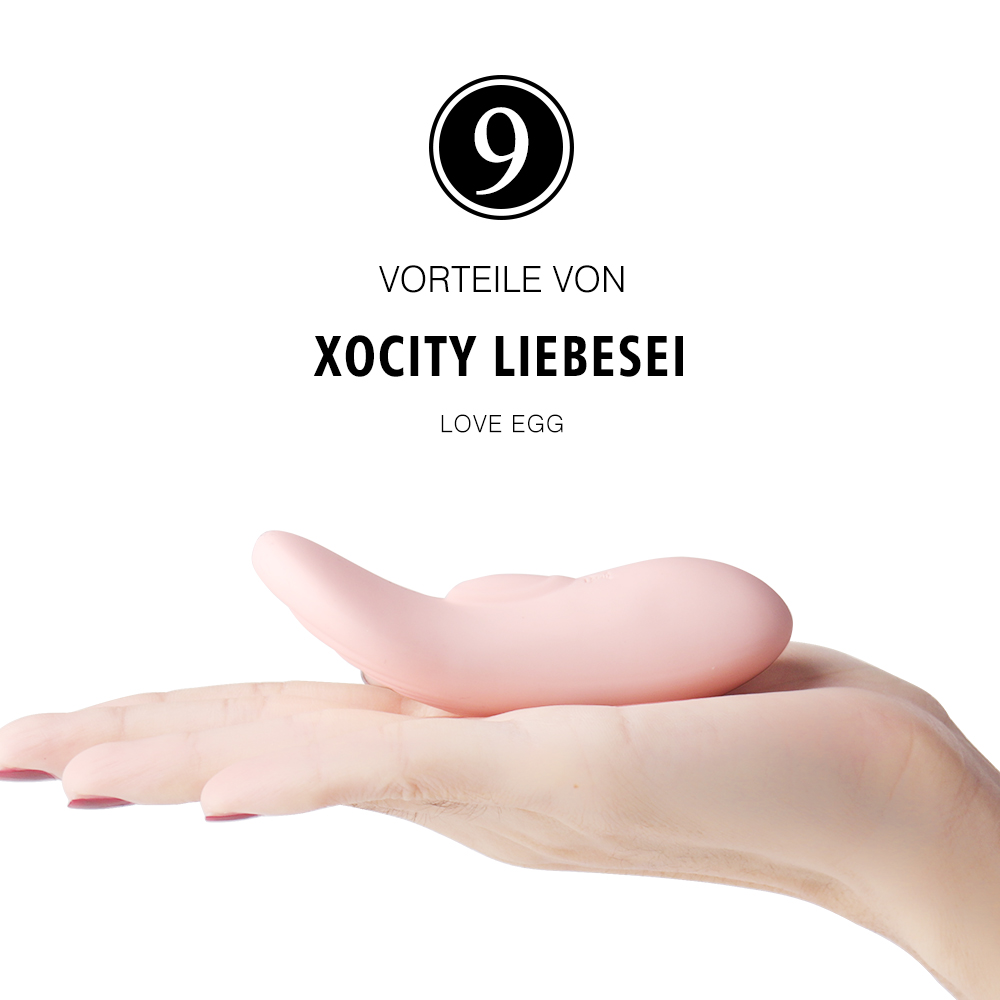 With the remote control, you turn the vibrator on and off; and you can even change the intensity levels. The vibrations are usually localized and intense.
Because of its shape, there is no risk of slipping out of place. You can control it yourself or entrust it to your partner.
These types of vibrators have a great versatility of use alone, in foreplay with your partner, at home, at work, or even in public places.
---
3. Clit sucker vibrator
---
The main function of clitoral vibrators, also called suckers, is actually not to vibrate but to suck.
For this purpose, they have an open tip at the end of the shaft. This tip, about one inch long, is placed on the clitoris for intense stimulation.
The purpose of this device is to suck or suck the clitoris, giving you knew pleasurable sensations very similar to oral sex.
A clitoral suction vibrator works by using a combination of air, suction, and light vibrations to give you orgasms in no time.
When activated, the device begins to apply pressure to ensure that the suction remains sealed.
It is important to have the vibrator well sealed to ensure that the clitoris is being suctioned correctly and with the greatest possible effect.
With a low-intensity level, you will feel stimulation similar to foreplay; with higher intensities, you will reach climax much faster.
---
4. Butterfly vibrator
---
Butterfly vibrators usually combine several features. Most of these are a cross between a wearable vibrator and clit sucker.
The butterfly vibrator has a rather short, thin phallus designed to stimulate the G-spot, which goes into the vagina.
The outer portion of the vibrator is shaped as a shell or the wings of a butterfly, covering a sizeable portion of the vulva.
In the upper part of the butterfly, there is either a vibrator or a sucker dedicated to the clitoris.
Its use is straightforward: fit the shaft inside the vagina while placing the clit simulator in the right orientation.
Most of these vibrators have a smooth exterior, so they can be worn under your underwear.
---
5. Rabbit vibrator
---
The rabbit vibrator is a toy generally made in the shape of a phallus with a clitoral stimulator attached to the main shaft. This stimulator simulates the shape of rabbit ears.
These two "ears" are usually elongated and thin, which allows them to vibrate quickly and intensely. The phallus also comes with a curved point designed for specific G-spot stimulation.
That's why bora – rabbit tapping g-spot vibrator are one of the best vibrating sex toys on the market-it's a perfect two-in-one!
The attached vibrator is held close to the clitoris for contact stimulation. At the same time, the body of the sex toy is inserted into the vagina to stimulate the G-spot thoroughly and deeply.
These models usually come with different speeds and/or vibration modes, and are available in various shapes and colors, shorter, longer, and more or less curved.
---
What's next toys of 7 types of vibrators for women? Let's go ahead!
---
6. Bullet vibrator
One of the 7 types of vibrators for women in the most realistic sex toys is this thrust toy, imitating the movement of real dildo, so you feel the real-like sexual life.
The bullet vibrator is one of the simplest and most economical sex toys you can find. It is a vibrator made of metal or plastic that resembles a large bullet.
These vibrators are ultra-compact and generally have very simple shapes intended for insertion into the vagina, although they are primarily used for external stimulation of the clitoris and vulva.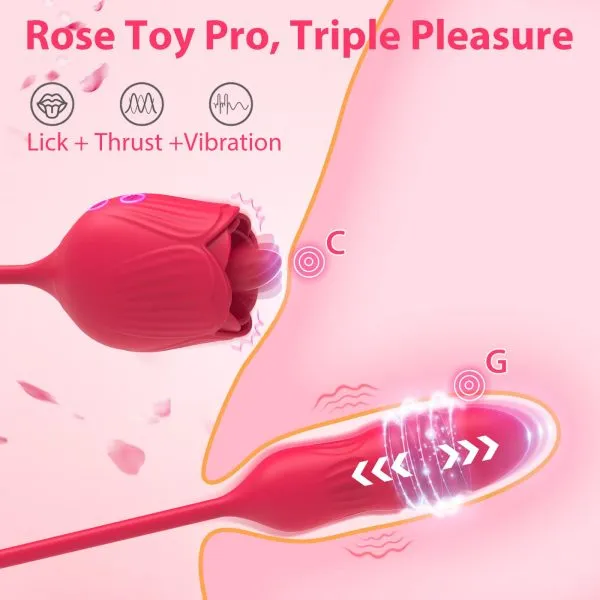 Some of them are designed to resemble products such as a tube of mascara, lipstick, or pen, which gives them the prize for discretion. Because of their size, they make excellent travel toys.
For external stimulation, this vibrator can be pressed or rubbed on sensitive areas on and around the clitoris and vulva.
For those who prefer intense clitoral stimulation, the vibrator can be placed lengthwise between the labia and over the clitoris.
If you prefer indirect stimulation, hold the bullet in the palm of your hand and move over your labia.
---
7. Wand vibrator
---
The wand vibrator, or massager, looks identical to a personal massage device, used for back or muscle pain.
Because of its shape and size, this massager is not designed to enter your anatomy, but to externally massage your vulva and clitoris.
First, make sure the wand is charged for at least two hours if it is a rechargeable model. As the vibration levels of the wand are very high, it is recommended to start with the lowest level to get to know and get used to the sex toy.
This device is used exclusively for clitoral and vulvar stimulation; it is not possible to use it for vaginal penetration. Simply press the massager directly against your clitoris and enjoy the vibrations.
Because the head has much more direct contact with the surface, you will end up getting much better clitoral stimulation.
The first time you try it leave your underwear on or lie on top of the wand while it's pressed up against the bed or a pillow to absorb some of the vibrations.
How to choose the best vibrating sex toys for you?
---
Here are some essential tips to pick the right vibrator for you:
If you're a beginner, bullet and finger vibrators are perfect for you.
If you want to go for discretion, butterfly, bullets, and wearables are great choices.
If you want to experiment different sensations, try a clit sucker or a remote wearable controlled by someone else.
For couple play, wearables and finger vibrators are the most fun.
If you are ready to take on stronger sensations, wands and rabbit vibrators pack the biggest punch!
What should you know in advance?
---
1. materials
With the exception of some bullets made with a hard plastic shell, most vibrators in the current market are made of medical-grade silicone.
This silicone is soft, durable, flexible, and hypoallergenic. It feels quite like the touch of human skin (with an extra buzz, of course).
They are generally water-resistant if not submersible, which makes their use and cleaning safe and simple.
To avoid injury and for the best care of your toy, always use water-based lubricant on your toys. Oil-based lube will degrade and break the silicone.
3. cleaning
Since the vast majority of vibrators are made with the same materials, the cleaning process is the same for all.
After use, wet your vibrator with warm water. Use wet tissue or cloth with mild soap to clean the surface of your vibrator, then rinse in lukewarm water.
Leave your toy to dry on a clean surface, in a well-ventilated space away from the sun.
Where to buy the vibrators?
---
These are the 7 best vibrating sex toys for women, and if you want to get started with some toys, then this guide will help you find the toy you want quickly.
You can find vibrators in your nearest local sex shop. However, you also can find these online too!
For great deals, a wide variety of vibrators and top-notch customer service, visit anesidoralove.com. We also offer free, discreet shipping, a 30-day return policy and secure payment! Find the best vibrating sex toys here!
So happy you can read this article and hope it's what you want. And we always believe that still has a lot of people are looking for these kinds of articles, maybe it's near you!
So, we would appreciate if you shared this article on your social media to who are looking for this article faster.
Of course, we also have a lot of new and exciting toys, whether you're a sex toys expert or beginners, here is your sex toy heaven.