What is a Bora rabbit tapping g-spot vibrator?
In the past, multifunctional sex toys focused more on women's clitoris and G-spot, providing them with extensive and powerful stimulation and helping them achieve orgasm.
However, the bora – rabbit tapping g-spot vibrator we are about to introduce have significantly progressed compared with the traditional C-spot-G-spot vibrators.
In addition to satisfying the simultaneous stimulation of the C-spot and G-spot, Anesidora rabbit tapping g-spot vibrator can penetrate the deep vagina, touch your A-spot.
Where are the three sensitive spots?
C spot: This is the easiest to touch and the quickest sensitive point to help women reach orgasm.
G spot: The G-spot is the most well-known female sensitive spot, about 5 cm deep from the vaginal opening. When you're excited, this spongy tissue becomes swollen and congested.
A spot: A spot, technically known as the anterior fornix erogenous zone, it's about two inches deeper than the G-spot, between the cervix and the bladder.
A-spot orgasms are usually more intense and longer-lasting than G-spot orgasms.
Best Rabbit Tapping G-Spot Vibrator Review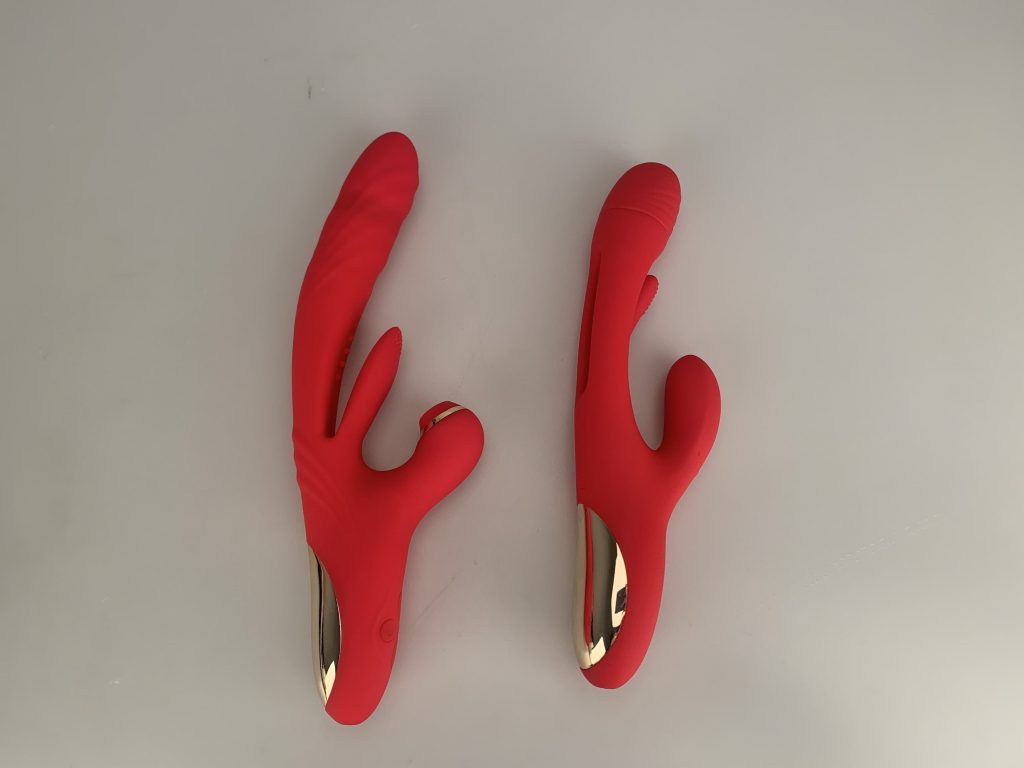 Anesidora's rabbit vibrators are different from the traditional rabbit vibrators in that it consists of three parts to stimulate three spots at the same time.
Of course, it's a lot of work to cater to three different positioned spots simultaneously, which is why they are so much more visible in terms of appearance and size than single-function vibrators.
3-in-1 rabbit vibrators are not very common on the market, and relatively few articles are available to consumers.
To give those interested in 3-in-1 vibrators a better understanding of the type of sex toy, we conduct a series of reviews to help you better understand this type of vibrator.
Rabbit Tapping G-Spot Vibrator Review will including:
Design, Power, Noise and Waterproof.
1. Design
It is clear that both of the two vibrators have nothing to do with compactness. The Version 1 and Version 2 are both over 25cm long, making them large sex toys.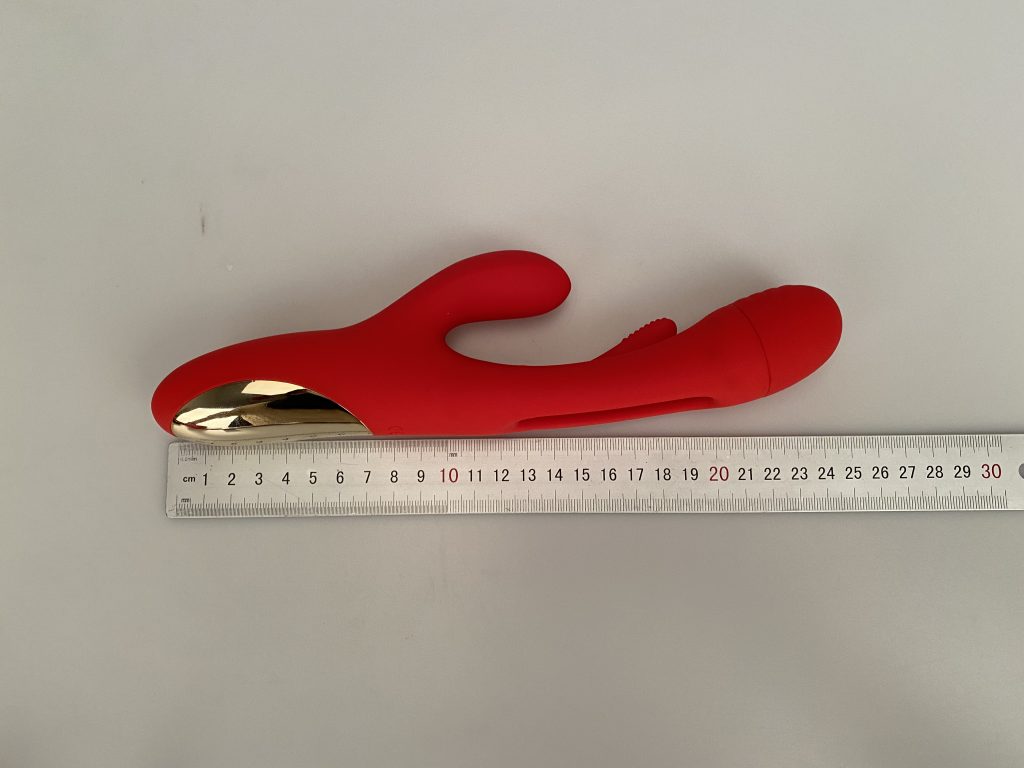 A woman's A point is located about 12 cm deep in the vagina. If you want to get an A-point orgasm, you must choose an insertion sex toy or a penis that is larger than 12 cm long.
Both the vibrators have a thickest circumference of over 10 cm on the dildo and are over 15 cm long, perfectly suited for vaginal penetration and A-spot stimulation.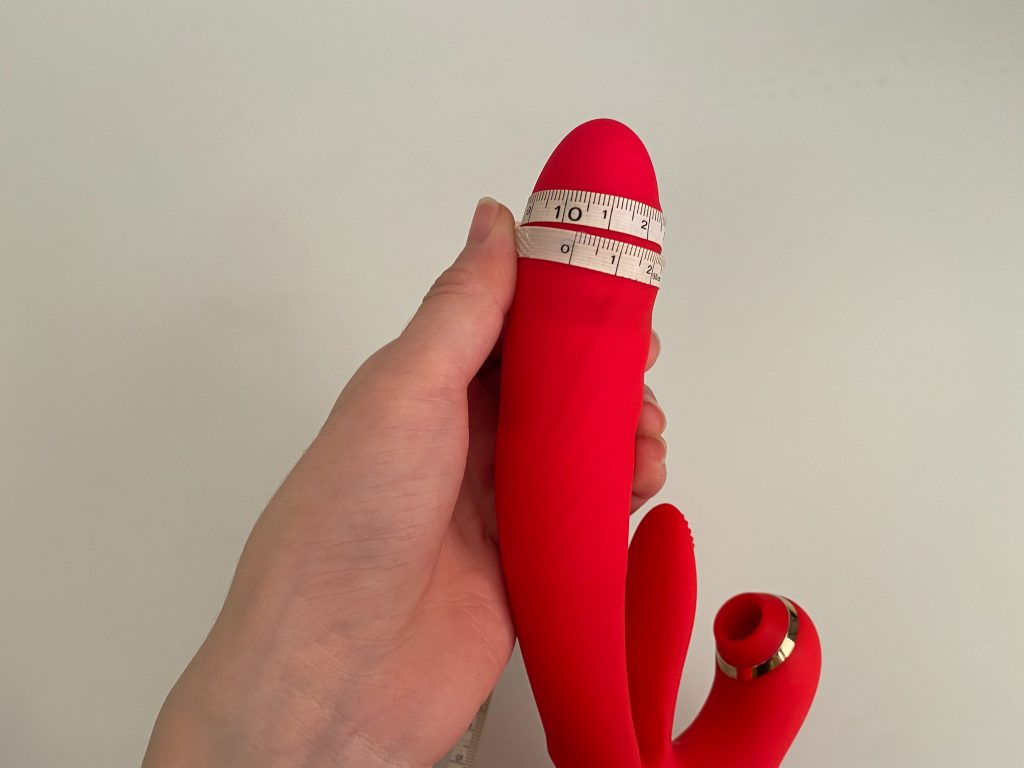 Women's G-spots are usually around 5cm inside the vagina (the exact location varies from person to person). Therefore, if you want to get a G-spot orgasm, get more than a 5 cm vibrating dildo. Fortunately, these mini vibrators have an over 5cm stimulation section.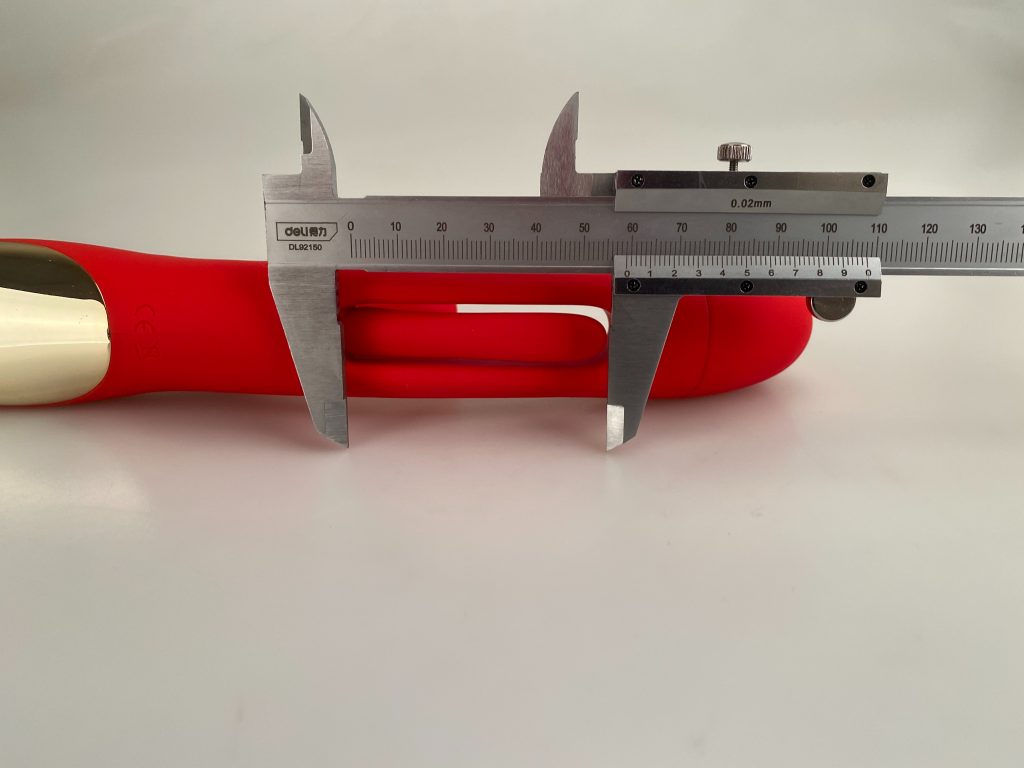 After talking about insertable parts, let's talk about the clitoris. The clitoris's average length is about 1–1.5 cm (0.5 in) and about 0.5 cm in diameter. Both of our clit vibes are over 1 cm in diameter, which will wrap your clit well.
The Bora rabbit vibrator adopts vibration mode for the clitoris, using the vibration principle to stimulate the clitoris to achieve clit orgasm;
The Anesidora rabbit vibe uses air suction to press the clit. This is the biggest difference between the two rabbit vibrators.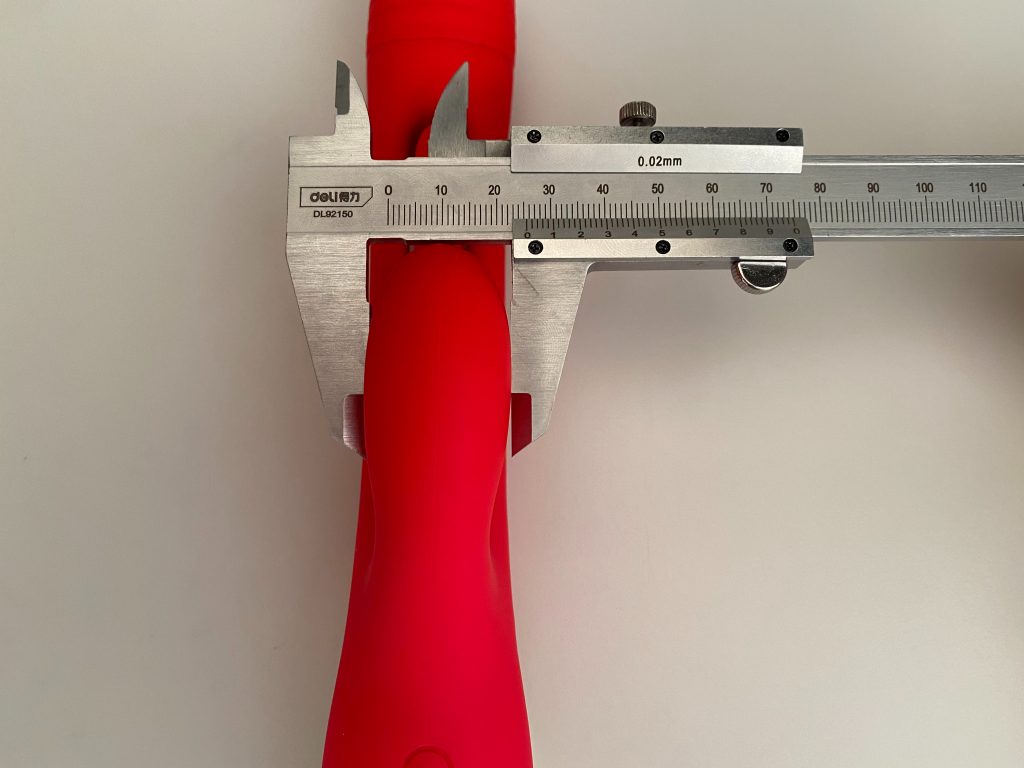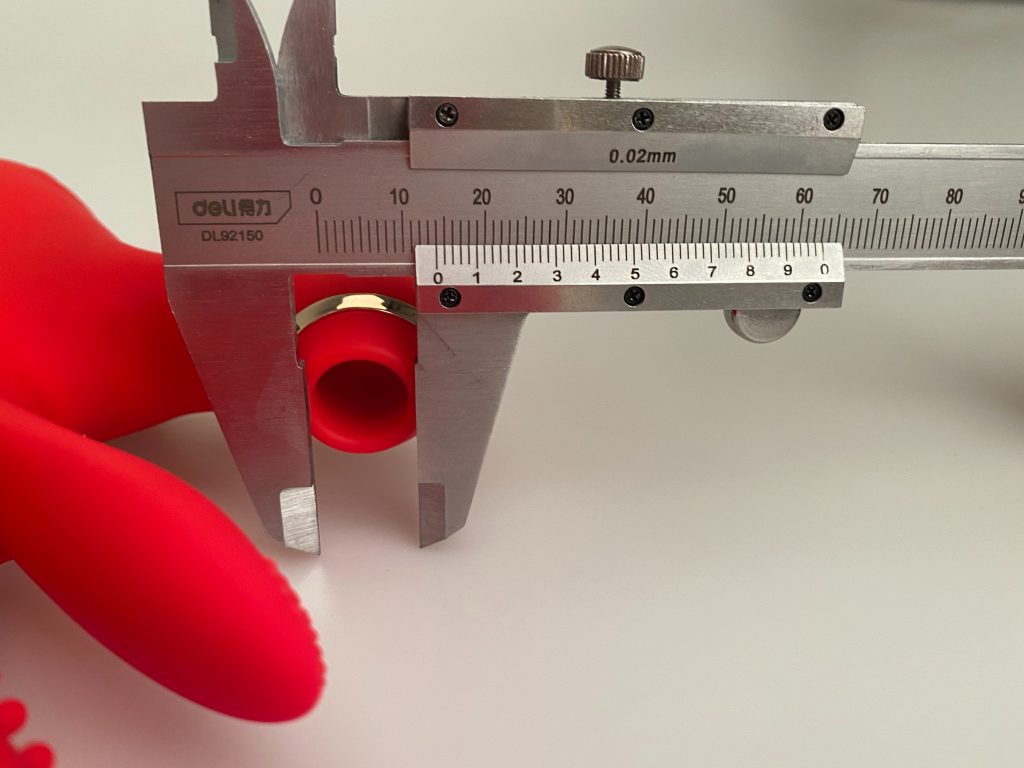 2. Power
As we mentioned, these two rabbit tapping g-spot vibrators work on the A-spot, G-spot, and C-spot of women, so we will test the power of each of these three functions.
A spot
Version 1 has a vibrating dildo and version 2 has a thrusting dildo. The differences between the two dildo vibrators can be seen in the following GIFs. They perform the same function in different ways – stimulating the A spot.
You can't compare which is better because they are designed for people with different preferences. But you can rest assured that both vibrators guarantee strong power.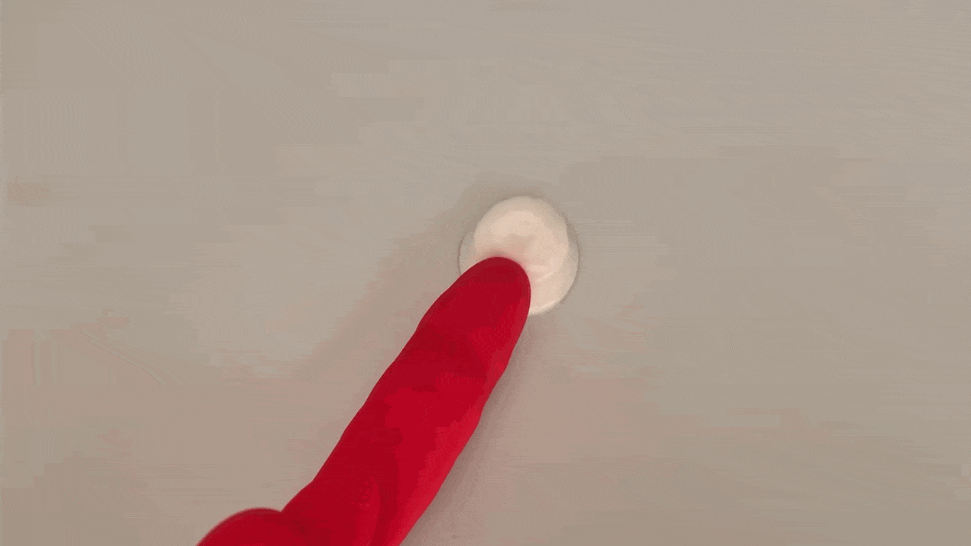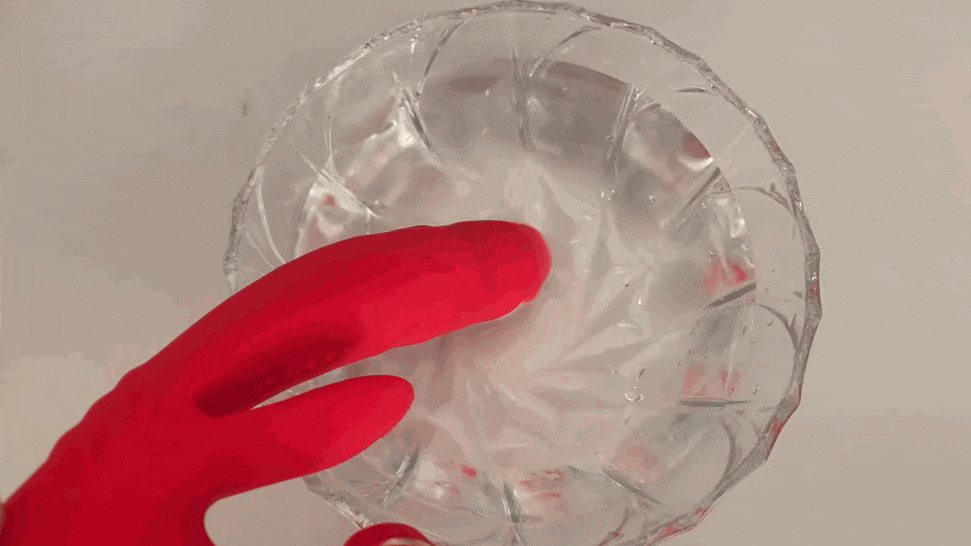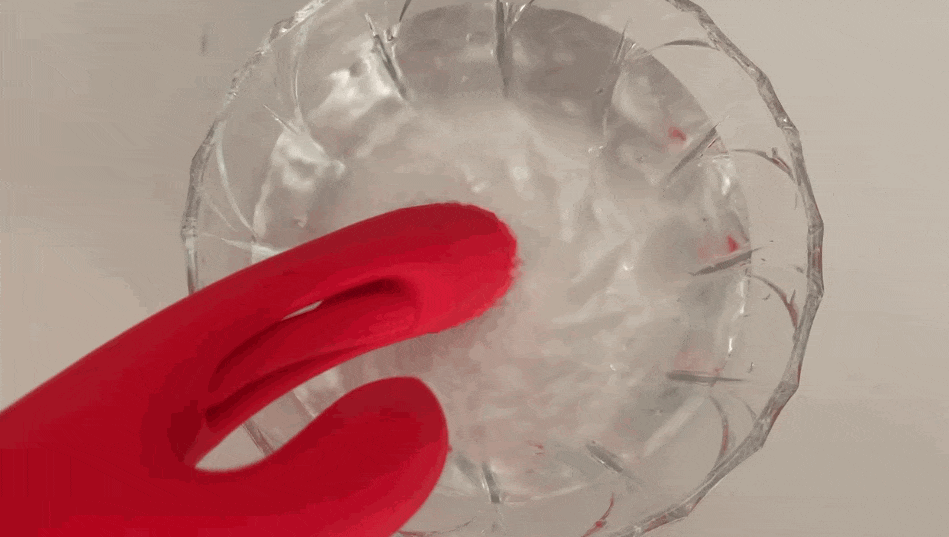 G-spot
Instead of calling them G-spot vibrators, it would be more appropriate to call them G-spot tappers:).
Whether Bora or Rabbit vibe, they all stimulate the G-spot by tapping back and forth.
However, the contact area of the tongue vibe of Anesidora is larger than Bora, which provides wider stimulation. Still, it is superior in terms of the intensity of the tapping.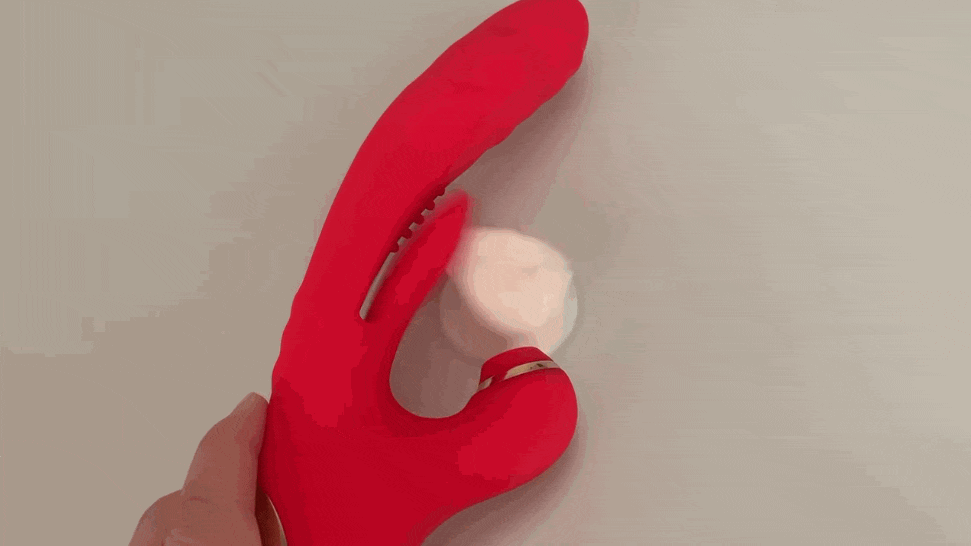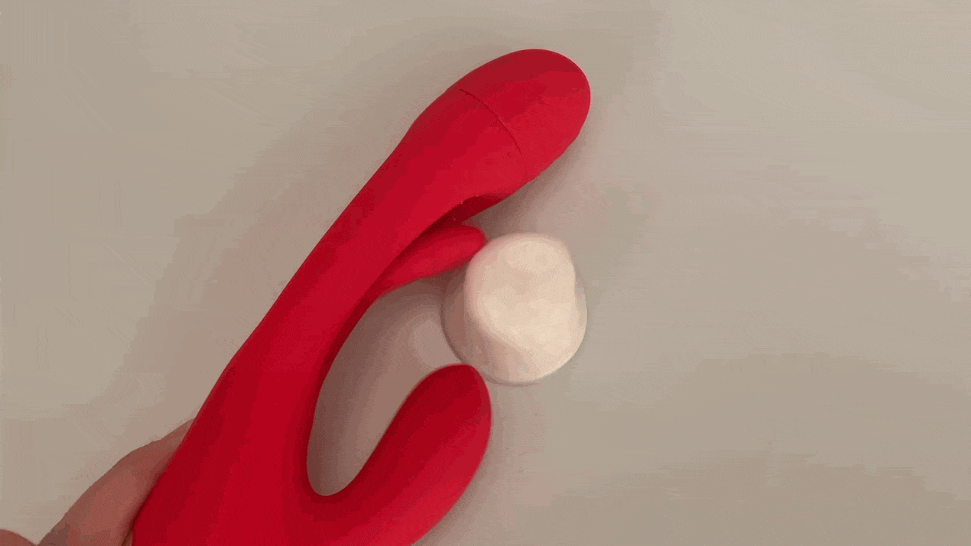 Furthermore, the little tongues of the G-spot vibes are distributed with many bulges that increase the feeling of sensitivity which helps you to achieve a better G-spot orgasm.
C-spot
Bora uses the vibration, relying on the vibration generated by the motor to make the clitoris feel pleasure;
Anesidora is a clit sucking vibrator to use air pressure to squeeze the clitoris.
These two completely different functions give different sensations to the clitoris. You can clearly distinguish the effects from the GIFs.
3. Noise
We tested the noise of each function of these two rabbit vibrators, as shown in the figures.
Bora – Rabbit Tapping G-Spot Vibrator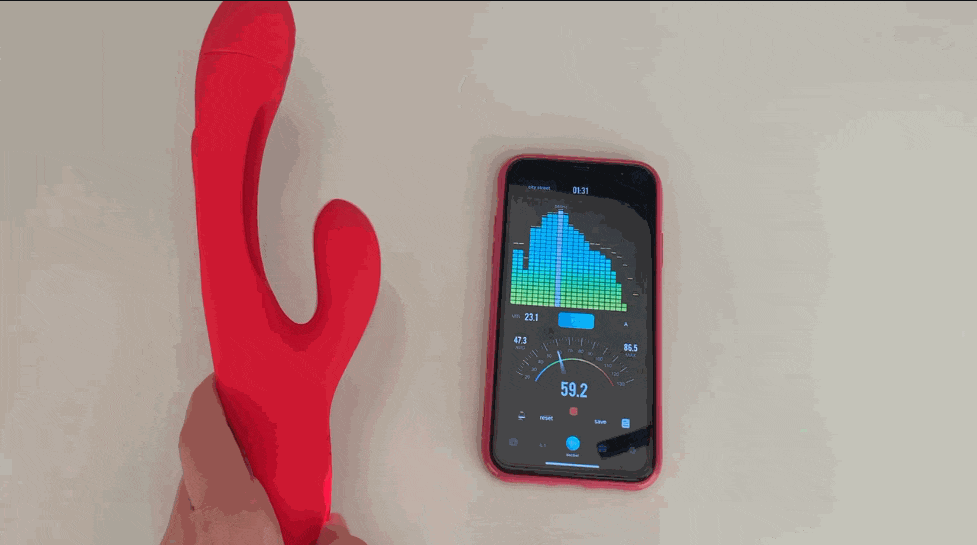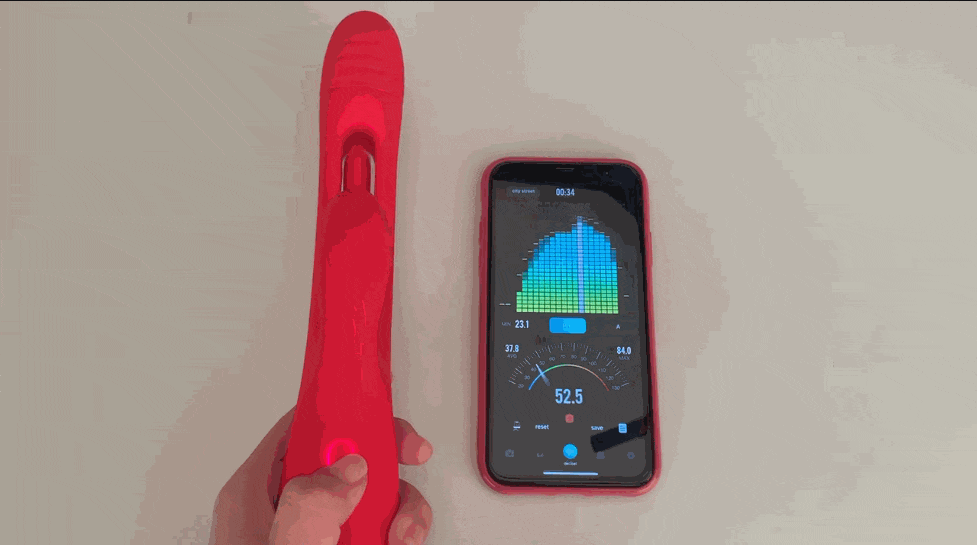 ANESIDORA Tapping Vibrator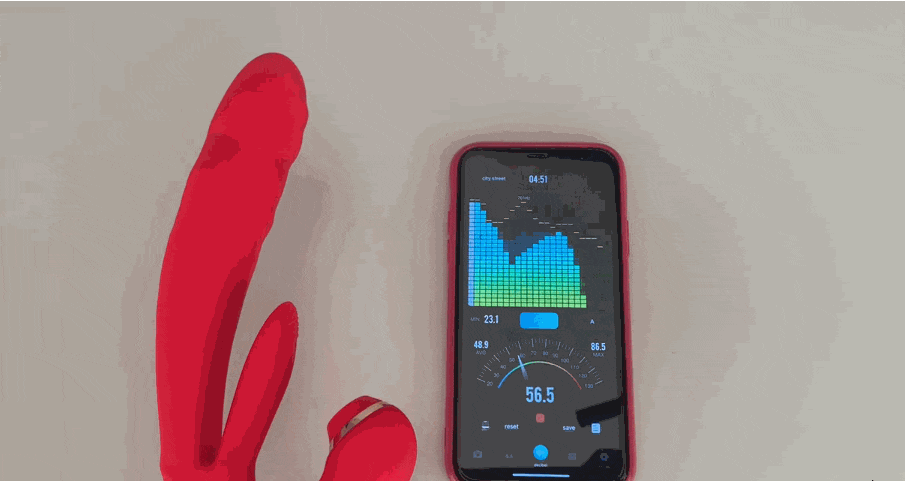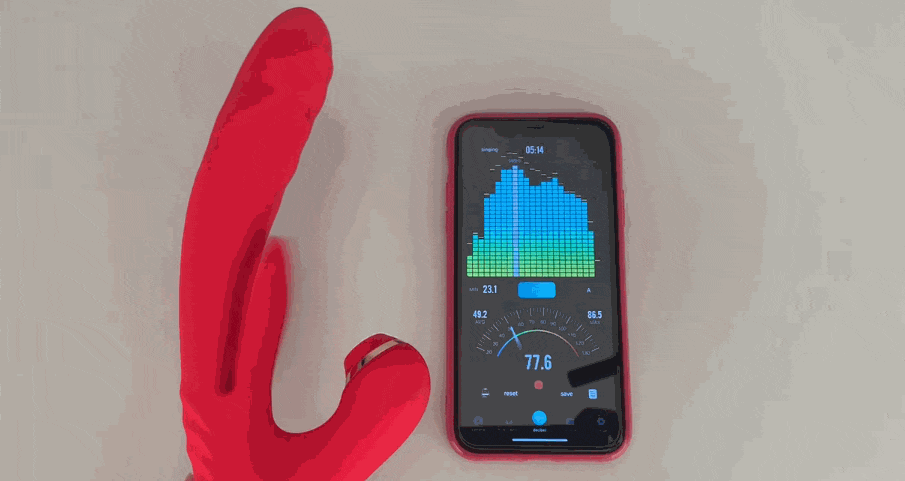 Obviously, these two big guys produce a lot more noise than the vibrators we have tested previously, with some patterns even reaching 80 decibels.
Therefore, if you aren't live alone, you might have to think twice when purchasing.
4. Waterproof
Whether Bora or Anesidora, they are all made of silicone, and you can barely see a gap. Their super waterproof performance is ensured by good craftsmanship and quality materials. They can be safely used in the bathroom and rinsed directly under the faucet.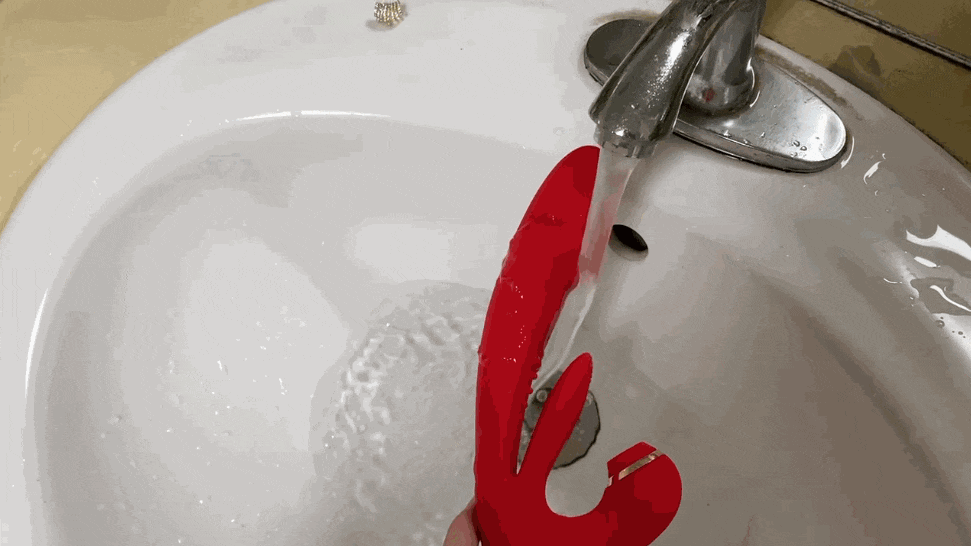 Other features you may concern:
Materials
Both are made of silicone and ABS materials. They are body safe and widely used in sex toy industry. So, you don't need to worry about the safety of the rabbit vibrator.
Mode
Bora has 7 A spot vibrating modes, 7 G spot patting modes, and 7 clit vibrating modes.
Anesidora has 3 A spot thrusting modes, 9 G spot patting modes, and 7 clit suction modes.
Rechargeable
Both are charged by magnetic USB, which is eco-friendly.
Charge time
These large sex products need a longer charge time compared to compact sex toys. Version 1 needs 2 hours to charge, and Version 2 takes 1 hour to charge.
Battery Life
The duration of the vibrator depends on the method of use. Usually, the available time is between 45-90 minutes.
Here is a form to help you have a clearer understanding between the two rabbit tapping g-spot vibrators:
Bora
Anesidora
Available Color
Red, Purple
Red, Pink, Rose, Orange
Material
Medical Grade Silicone & ABS
Medical Grade Silicone & ABS
Whole length
10 inch (25 cm)
10.5 inch (27 cm)
Insertable length
6.125 inch (15.5 cm)
6.125 inch (15.5 cm)
G-spot length
2.375 inch (5.9 cm)
2.125 inch (5.3 cm)
C-spot diameter
1 inch (2.5 cm)
0.55 inch (1.4 cm)
Mode
7 A spot vibrating modes
7 G spot tapping modes
7 clit vibrating modes
3 A spot thrusting modes
9 G spot tapping modes
7 clit suction modes
Noise level
50-80dbs
40-80dbs
Charge time
2H
2H
Battery life
45-90 mins
45-90 mins
Rechargeable
YES
YES
Waterproof
IPX7
IPX7
Specifications of Different Rabbit Tapping G-spot Vibrators
Pros & Cons of the multifunctional rabbit tapping g-spot vibrators
Pros
---
Body safe silicone
Three stimulation in one toy, providing triple pleasure.
Powerful & Effective
Excellent waterproof performance
Rechargeable, eco-friendly
Cons
---
This level of noise is unacceptable to some people.
Heavyweight, not suitable for long periods of use
Large size, not convenient for storage
How to Use the Rabbit Vibrators?
Before talking about how to use the rabbit vibrators, let's keep follow Anesidora Rabbit Tapping G-Spot Vibrator Review:
Bora
It has three buttons that control four functions.
The arrangement of the three buttons follows the layout of the vibrator's functions. From top to bottom, they are the A-point vibrator switch, the G-point vibrator switch, and the C-point vibrator switch.
The middle button is not only the G-point control, but also the on/off switch that activates the entire rabbit vibrator.
Press and hold the on/off button for 3 seconds to activate the vibrator, then you can turn on the functions you want.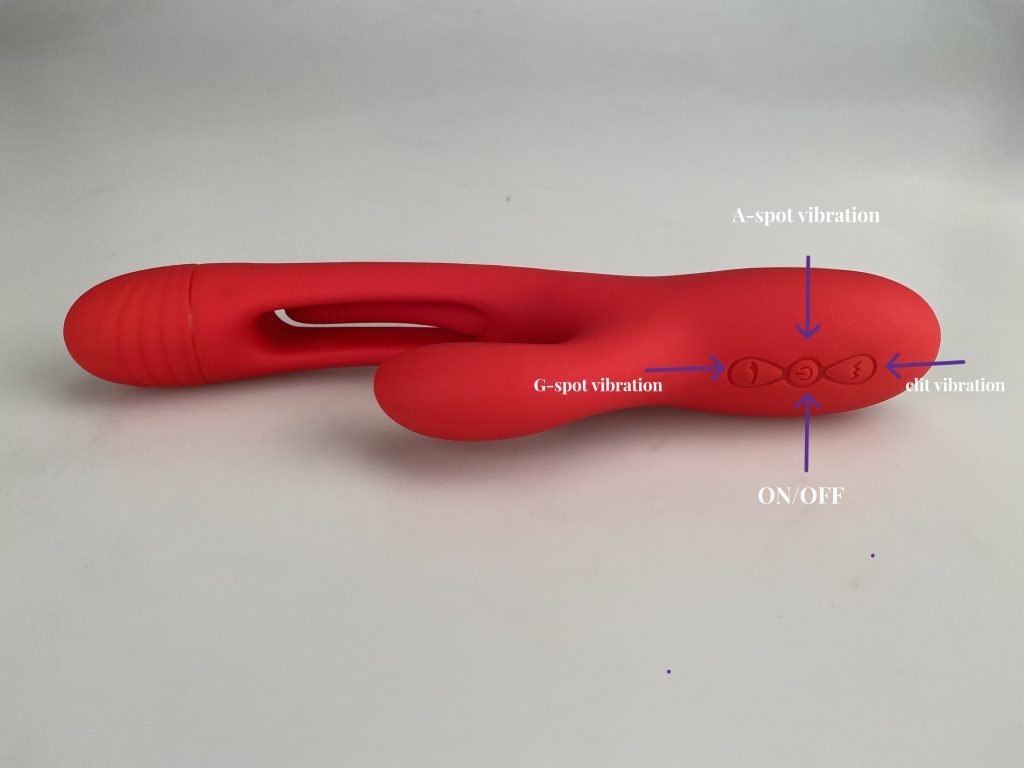 Anesidora
Anesidora has four buttons arranged like a flower.
Each of the four buttons controls four different functions, making it clear and easy to use.
Again, you need to press the on/off button to activate the whole vibrator and then turn on each of the buttons to start your sexual journey.
Some Reminds Should Keep In Mind When Using G-Spot Vibrators:
1. Clean the sex toys before usage.
Vibrators go through many things you wouldn't expect between shipping and delivery. So for your health, please clean your new sex toy promptly when you receive it.
2. Test the sex toys on your forearm before first using them.
We can loudly declare that silicone is one of the safest materials, but we cannot guarantee that everyone is suitable for using silicone toys.
So, if you are buying silicone toys for the first time, please test whether you are allergic to the material on your arm or stomach, which can help you avoid unnecessary troubles.
3. Again, keep lube on hand.
Sex lube not only helps sex toys move better inside the vagina, but also relieves women from vaginal dryness caused by hormonal disruptions.
4. Use condoms if you need.
If you want to share sex toys with your partner or develop the anal play, it is recommended that you wear condoms. Condoms will help reduce the spread of anal bacteria.
Final thoughts
All right, Anesidora's Newest Rabbit Vibrators review is over. Are you up to speed on rabbit vibrators now?
I would like to suggest these two rabbit vibrators are perfect for veteran players, with three powerful features to help you reach different realms of orgasm.
And if you are new to the sex toy world and want a one-step sex toy, then these are fascinating sex toys that you should invest in.
Excited about it? That's what we are looking forward to! Buy our new Rabbit Vibrators now, and you'll get up to 50% off in addition to our no-hassle return policy!
Of course, when thinking about value for money, consider whether you can handle them comfortably.
Above is about Anesidora Rabbit Tapping G-Spot Vibrator Review, and we welcome your comments.
If you want to get more info on – Bora vibrator and review, check out these two articles:
Bora Rabbit Vibrator Or Ordinary Vibrator, Which One Can Provide A Better Orgasm?
The Ultimate Guide to Bora Rabbit Tapping G-spot Vibrator: What It Is and How to Use It