Couples' toys are far more than just thrilling add-ons to your intimate moments; they're gateways to uncharted territories of pleasure and closeness. The perfect selection can not only enhance your bond but also invite a deeper exploration of mutual desires.
Remember, while toys are exciting, they're not substitutes for your partner. Instead, they're fantastic tools for discovering new sensations and adding a touch of adventure to your bedroom escapades. Without further ado, here are 10 outstanding sex toys for couples that promise to a Hot Night play: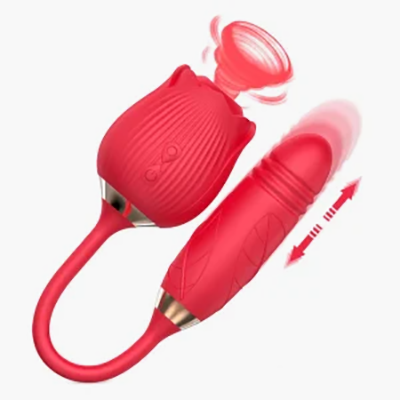 Imagine the bliss of clitoral touch during penetration. The Anesidora Rose Duo Toy masterfully replicates this sensation with a clitoral sucker and a thrusting dildo.
It's a delight for dual stimulation, offering 10 dynamic frequencies for a personalized journey of pleasure. Lesbian couples, in particular, will find its dual-action ideal for shared enjoyment.
Product Specifications
Category
Details
Material
Silicone, ABS Plastic
Modes
10 Sucking Patterns & 10 Thrusting Vibrations
Pros
Intensely Powerful Vibrations
Dual-Action Versatility
Cons
Short Battery Life
Price
$39.99
If you've skipped the beginner stages and are looking for a more challenging toy. Don't miss this sex toy for couples. This set of sex toys is a great try for those who like pegging. It consists of a strap-on and a vibrating dildo.
The harness is adjustable so it fits most body shapes. The vibrating dildo has 10 different vibration modes, so there's always one that's right for you. The additional remote control makes pegging more convenient. You can easily get different feelings just by moving your fingers.
Product Specifications
Category
Details
Material
Nylon, Silicone
Modes
10 Vibrations
Pros
Versatile Dildo Use, With or Without Harness
Remote Control for Dynamic Play
Cons
Possible Discomfort from Straps
O-Ring May Loosen Over Time
Price
$59.99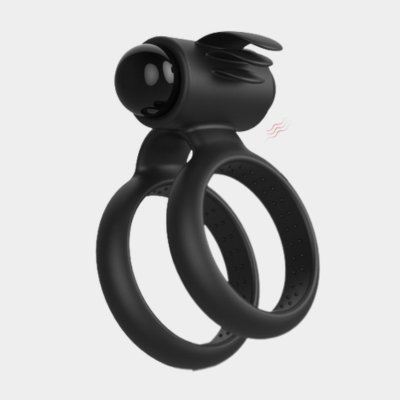 Designed with couples in mind, this silicone ring delivers deep, adjustable vibrations across ten intensities. Whether used for solo play or coupled interactions, it offers a sleek design and high-quality silicone for comfort and flexibility.
Product Specifications
Category
Details
Material
Silicone
Modes
10 Vibrations
Pros
Stretchy and Comfortable
Deep, Satisfying Vibrations
Cons
Primarily Aimed at Heterosexual Pairings
Price
$32.99
This is a dual vibrator that provides dual stimulation for vulva owners. The G-spot arm sits inside the vagina, providing both partners with rumbling internal vibrations, while the outer arm rests against the wearer's clitoris. Most vulva owners require clitoral stimulation to reach orgasm, and this is a great way to have one!
The Girlie has 10 vibration modes and 5 sucking modes, giving couples different levels of orgasmic experience. It's less than 60 decibels, providing quiet, private sex experiences.
Product Specifications
Category
Details
Material
Silicone
Mode
10 Vibrations & 5 Sucking Modes
Pros
Hands-Free Stimulation
Dual Stimulation for Comprehensive Pleasure
Cons
Angle May Require Adjustment
Price
$49.99
For P-spot enthusiasts, this toy is a standout. This prostate massager boasts 12 top vibration modes and 3 telescopic settings for a thrilling anal experience. The deep and powerful vibration can take your anal sex to the next level.
The big head provides effective prostate stimulation, and using it during oral sex can provide double stimulation. Flared base for safe anal play.Its smart app control makes it a gem for long-distance couples, breaking down barriers to shared pleasure.
Product Specifications
Category
Details
Material
Body-Safe Silicone
Modes
12 Vibration & 3 Thrusting Modes
Pros
Hands-Free Stimulation
App Connectivity for Remote Play
Safe Flared Base
Cons
Water-Resistant, Not Waterproof
Price
$42.99
For those venturing into new territories of pleasure, this beginner-friendly set of vibrating butt plugs is an excellent choice. Offering three sizes, it caters to a gradual and comfortable exploration of anal play. The extra bullet vibrator can provide more pleasurable stimulation.
The clever design features a flared suction cup base for secure, hands-free enjoyment on any flat surface. Should the mood call for a more subdued experience, simply slip out the bullet vibrator. It doubles as a tantalizing stimulator for both clitoral and testicular play, perfect for couple play.
Product Details
Material
Silicon
Modes
N/A
Pros
Hands-free stimulation
Three sizes to cater different needs
App connectivity for remote play
Body-safe silicone
Flared base
Cons
Vibration might not be enough for some
Price
$39.99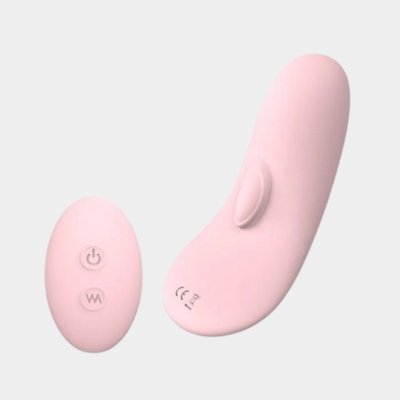 This wearable vibrator is a discreet gem for on-the-go stimulation, promising to add a spark to your date night escapades. Its compact size belies its power, as it snugly fits within your underwear, sending delightful vibrations directly to your clitoris. Ingeniously secured with magnets, it stays put no matter how much you move, ensuring safety and uninterrupted pleasure.
It comes with a petite remote control, allowing you to subtly adjust the intensity of vibrations. Surrendering the remote to your partner can transform your experience, adding an element of surprise and excitement to your intimate play.
Product Details
Material
Silicone, ABS
Mode
9 vibrations
Pros
Discreet, hands-free stimulation
Remote control for clandestine enjoyment
Cons
May shift during movement
Price
$43.99
This stainless steel, double-ended dildo is an ideal pick for couples interested in temperature play. Its elegantly curved shaft culminates in a 1.3″ ball on one end and a slightly smaller 1.1″ ball on the other, offering varied sensations.
Crafted from medical-grade stainless steel, this toy is not only body-safe but also a breeze to clean.
Product Details
Material
Stainless steel
Modes
N/A
Pros
Durable and easy to clean
Designed for targeted stimulation
Cons
Weight may be challenging for some
Price
$49.99
9. Erato – Shower Penis Pump
If you are in a long-distance relationship and want to maintain your sex life with your partner, this toy is a worthy consideration.
Equipped with a variety of vibration settings and a unique contraction feature that rhythmically applies pressure, it promises an intensely pleasurable experience. The device's generous capacity, able to accommodate up to 20cm, ensures a comfortable fit for a wide range of sizes.
Product Details
Material
ABS, TPE
Modes
7 sucking modes
Pros
Accommodates various sizes of penis
Long-lasting battery
USB rechargeable
Cons
Bulky for travel
Price
$49.99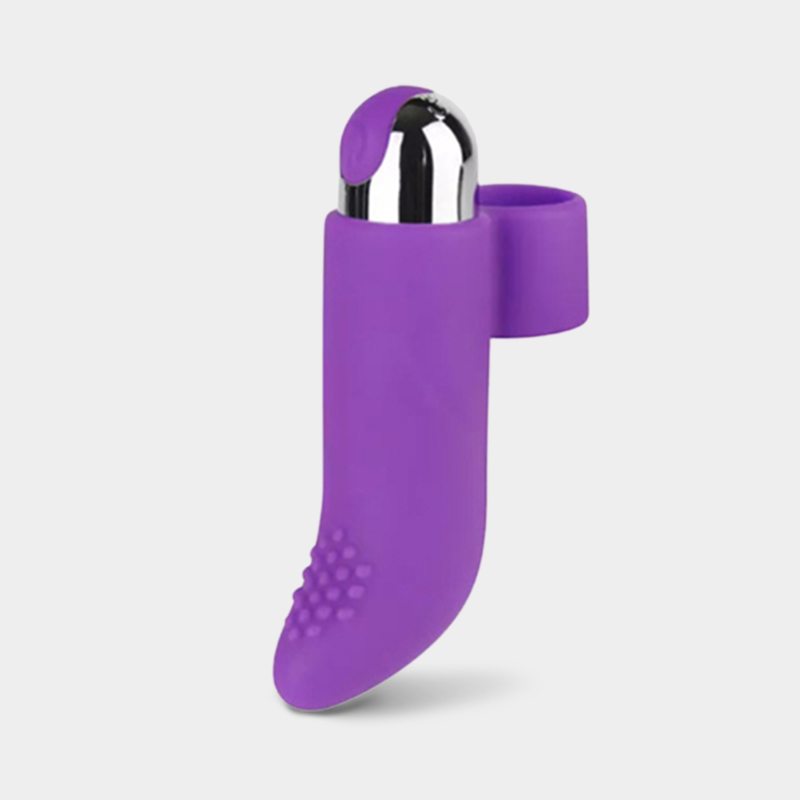 Slip your finger into the loop and let this 10-function curvy vibe do the rest. Oh, and if you end up not liking this toy as a finger vibrator, just pull out the silver bullet and use it to your or your partner's liking.
I mean, you're essentially getting two toys in one, so you can't (and won't) go wrong either way. This is a very compact and useful foreplay toy.
Product Details
Material
Silicone, ABS plastic
Modes
10 Vibration Modes
Pros
Dual-use bullet vibrator
Curved for precise stimulation
Waterproof
Cons
Size may be too small for some preferences
Price
$29.95
Also Read
Conclusion
The world of couple's toys offers a plethora of options to ignite your bedroom dynamics. These 10 selections showcase the diversity and potential for heightened pleasure. The question isn't if you'll introduce a toy into your intimate time, but rather which of these treasures will earn a spot in your nightstand. May your choice lead to exciting explorations and deeper connections. Enjoy the adventure together!