Description
10 Intense Powerful Vibration Modes
The Replaceable Lipstick Vibe may look cute, but it packs a punch with its 10 powerful vibrating modes. Each mode offers a unique sensation, promising a whirlwind of pleasure that caters to your every desire. Whether you're in the mood for gentle caresses or an electrifying surge, this clitoral vibrator has you covered. With high-frequency vibrations, it propels you towards an unforgettably intense orgasm, every single time. Say goodbye to monotonous routines and hello to a world of diversified ecstasy.
2 Silicone Hats for Various Sensations
Diversity is the key to satisfaction, and the Replaceable Lipstick Vibe understands this perfectly. It comes with two body-safe silicone tips – one in a ball-style and the other in a Rabbit-style. These interchangeable tips open the door to a realm of pleasure possibilities. Whether you're seeking nipple stimulation, clitoral bliss, or G-spot exploration, this vibrator caters to your every whim. Easily swap between the tips to unlock new sensations and discover the full spectrum of sexual pleasure. Your pleasure journey has never been this versatile.
Splashproof & Rechargeable
The Replaceable Lipstick Vibe not only ignites passion but also prioritizes convenience. It is designed to be splashproof, allowing you to clean it effortlessly with running water, ensuring your hygiene and peace of mind. No more worries about accidental spills or cleaning hassles. Additionally, this innovative stimulator is rechargeable, eliminating the need for constant battery replacements. With magnetic charging compatibility with your PC, power bank, or phone charger, it's as easy to power up as it is to use. Your pleasure, your way, and now, your convenience.
As the name suggests, the lipstick vibrator is a clitoral stimulator designed to look like a rouge. It is smaller and more discreet than other vibrators and sometimes even more powerful.
Because of its small size, the lipstick vibrator focuses more on your clitoris and can bring a wonderful experience to your clitoris.
Because of its inconspicuous appearance, you can carry it outside and not worry about catching someone's eye.
A lipstick vibrator is definitely a good partner for your masturbation.
Sex toys are increasingly becoming popular among people of all sexual orientations. Toy users, whether beginners or experienced, may encounter situations when they need to discreetly store or travel with their toys.
Discreet storage and travel are particularly important for people who share living spaces or travel with family or friends who may not be aware of their sexual preferences. Fortunately, with a little bit of planning and creativity, it is possible to store and travel with your toys discreetly.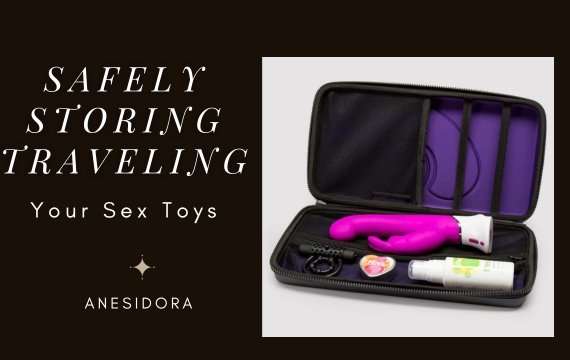 A discreet sex toy can cut a lot of unnecessary hassles. It is a good option for people who live with roommates but do not want to be caught using sex toys. And if you consider carrying a sex toy on the go but have limited luggage space, a discreet and small sex toy can save space and won't draw attention from airport security.
Generally, the discreet sex toys on the market are compact in size and have whisper-quite motors. But with a wide variety of sex toys on the market, from clit vibrators to anal toys, finding the right one can be a challenge.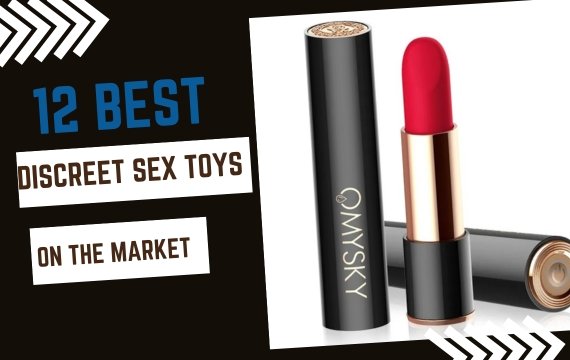 Whether you want to give a holiday gift to your partner in the upcoming Halloween, or look for a discreet sex toy, a lipstick vibrator can fit the bill perfectly. This disguised vibrator can avoid prying eyes, as no one will be surprised to see lipstick in a lady's purse. So you can boldly keep them at home, in your bag, or wear them around your neck.If you're unfamiliar with lipstick vibes and not good at choosing them, don't worry, we've picked Best 6 Lipstick Vibrators. All of them are recognized in the market and have won customers' praise.