Description
Discover New Levels of Pleasure
Unleash excitement with 10 dynamic biting &  settings. Each mode is crafted to be flexible and powerful, opening the door to a world of new pleasures.
Continuous Delight
Sia – Tongue Vibrator With 10 distinct tongue-vibrating patterns, the dildo offers persistent pleasure, focusing on bringing you wave after wave of intense, satisfying experiences.
Total Embrace & Triple Pleasure
The Rae Toy's 3D design envelops and stimulates all your sensitive spots like the clitoris and nipples, ensuring every touch feels incredibly lifelike. stimulate A/G/C spots simultaneously
Waterproof Assurance
Enjoy the freedom of play in the water thanks to the IPX6 waterproof rating. Whether it's a shower or a bath, Rae is ready for fun, worry-free.
Gentle and Safe
Made with soft, skin-friendly silicone, the Rae Toy is all about providing a delicate and luxurious experience tailored for women. Enjoy the journey to euphoria with Rae, where your comfort and satisfaction are paramount.
A tail butt plug is a type of anal sex toy that has a tail attached to it. 
Tail butt plugs come in various materials, such as silicone, metal, or glass, and can be designed to look like different animals or mythical creatures.
You can find the fox tail, raccoon tail, cat tail, bunny tail, woof tail, or other animal tails I didn't mention. 
Except as an anal stimulator, the tail butt plug is also a fantastic accessory for sex role-play. The tail you choose can show your inner desire.
Many studies have shown that 75% of women cannot achieve orgasm through penetrative intercourse alone. Most women achieve orgasm by stimulating the clitoris instead, but their partners often ignore this.
Fortunately, as we explore our bodies more and more deeply, we understand what kind of sex toys are suitable for where, and there are also special sex toys on the market to help us explore.Compared with traditional vibrators, clit sucker toy pay more attention to the small clitoris. In addition to the sucking function, they can also be used as nipple sucking toy.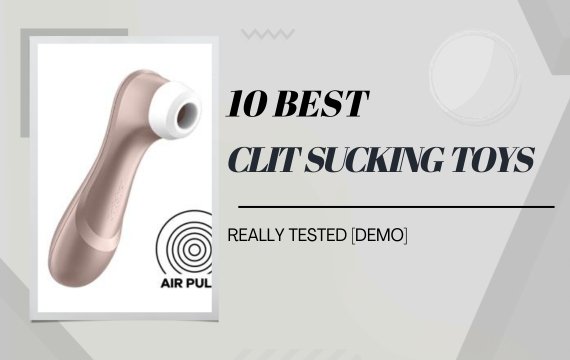 For women of the new age, sex toys seem like a recipe that can relieve our mental stress. With so many sex toys, you can literally enjoy the sexual pleasure even without a man. When it comes to female sex toys, vibrators and dildos are often came in mind.But these toys can't fully arouse your libido, so we need to head to find another sex toy designed for person with clitoris. Here it is, a Clit Sucker Toy!