Description
What is Compassion Heart Vibrator?
The Compassion Heart Vibrator is a unique and innovative toy designed to provide pleasure to women. It is a heart-shaped vibrator that comes with both licking and sucking functions. The vibrator is IPX7 waterproof, made from medical-grade silicone, and has five different modes to choose from. Let's dive deeper and explore this vibrator in detail.
Licking and Sucking Functions
The Compassion Heart Vibrator is a unique vibrator that comes with both licking and sucking functions. It has five different modes, each providing a different level of intensity. The vibrator has a suction cup that simulates oral sex, and a tongue-shaped structure that provides a licking sensation. These functions can be used together or separately, providing you with endless pleasure possibilities.
Waterproof Feature
The Compassion Heart Vibrator is IPX7 waterproof, making it easy to clean and use in the shower or bath. You don't have to worry about damaging the vibrator when you use it in water. You can also use the vibrator with any type of lubricant, whether it's water-based or silicone-based.
Ease of Use
The Vibrator is very easy to use. It has a simple one-button control, making it easy to switch between modes. The vibrator is also very quiet, allowing you to use it discreetly without worrying about anyone hearing it. It comes with a user manual that provides all the necessary information on how to use and care for it.
Benefits of  Compassion Heart Vibrator
The Vibrator offers several benefits, including:
Improved Pleasure
The vibrator is designed to provide you with an experience like no other. The different modes of licking and sucking will stimulate your erogenous zones, giving you intense pleasure.
Increased Intimacy
Using the Compassion Heart Vibrator with your partner can enhance your intimacy. The unique design of the vibrator allows you to explore each other's bodies, leading to a more intimate experience.
Improved Sexual Health
Using vibrators has been shown to improve sexual health. They can help with issues such as low libido, difficulty achieving orgasm, and vaginal dryness.
Curious about using a vibrator? You're not alone. Many women turn to vibrators to achieve the big O. In fact, a study published in July 2009 in the Journal of Sexual Medicine found that 53 percent of women ages 18 to 60 have used a vibrator, and one-quarter of them have used it in the past month. Plus, those who use a vibrator regularly were more easily aroused and better able to become lubricated and achieve an orgasm.
For women of the new age, sex toys seem like a recipe that can relieve our mental stress. With so many sex toys, you can literally enjoy the sexual pleasure even without a man. When it comes to female sex toys, vibrators and dildos are often came in mind.But these toys can't fully arouse your libido, so we need to head to find another sex toy designed for person with clitoris. Here it is, a Clit Sucker Toy!
In this article, we will detail all the aspects of clitoral stimulator. If you're interested, let's move forward.
When the rose vibrator got a lot of attention on TikTok, this kind of gadget designed for women's clitoris suddenly became well-known and gradually entered people's vision. They've gone viral in the sex toy world and are getting a lot of admiration.
Many studies have shown that 75% of women cannot achieve orgasm through penetrative intercourse alone. Most women achieve orgasm by stimulating the clitoris instead, but their partners often ignore this.
Fortunately, as we explore our bodies more and more deeply, we understand what kind of sex toys are suitable for where, and there are also special sex toys on the market to help us explore.Compared with traditional vibrators, clit sucker toy pay more attention to the small clitoris. In addition to the sucking function, they can also be used as nipple sucking toy.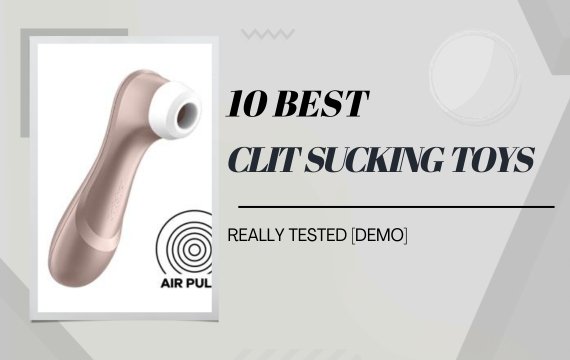 You may be happy with just a vibrator, but you can enhance your happiness with a new kind of toy. It's not just new, but it can give you the pleasure your partner may lack in their performance.
The new clit sucking toys are not just vibrators, they can open a new path to your pleasure world, and you may forget the need for a partner for your intimate times when you have this sex toy.
This tiny spot with dense nerve endings is enough to make women tremble with just a light touch. So, it also gets a nickname of the "pleasure nub."However, due to the long-term lack of understanding of the clitoris, women have lost a lot of pleasure. Thus, we've put together a clitoral stimulation guide to help women have a better sexual experience.In addition, this article will brings Techniques you Techniques about How to Stimulate Clitoris
Well, self-love is the key to happiness. Masturbation is one such act of self-love. Masturbation is the act of using hands or sex toys on your body to stimulate the areas and achieve orgasm.
When we think of pleasure, not necessary it should be all about sex, can have pleasure even during masturbation or during foreplay. Fingering is one such activity that you can perform during foreplay or masturbation to get that good feeling about your body and achieve an orgasm.
Little do people know that has a great impact on a woman's body. There are multiple benefits of fingering. In this article, we will share the various aspects of fingering: How to Finger Yourself with a correct way and who is suitable for fingering during a wank.