Description
10 Powerful Vibration Modes
The Cock and Ball ring  feature a cutting-edge double groove design that delivers a tantalizing array of 10 vibration modes. These dynamic vibrations not only enhance your sexual experience but also enable you to tailor the speed to effectively exercise and train the penis. The result? Increased sensitivity and endurance, ensuring a more impressive, firmer, and stronger erection. The stimulation doesn't stop there; these rings also provide gentle yet stimulating sensations to the testicles, promising comfort and a secure fit around the scrotum.
Maximum Comfort and Sensation
The detachable penis ring boasts an ergonomic and unique design that's sure to elevate your intimate encounters with your partner. With the inclusion of two locking rings, you'll experience double the assurance during your pleasure-filled sessions. The vibrator's innovative line design ensures a long-lasting and pleasurable experience that's sure to leave you craving more.
Softness and Ideal Size
Crafted from premium waterproof silicone, Cock and Ball ring offers a silky-smooth touch that enhances every moment of passion. The comfortable and stretchable design of this enhancing sex toy guarantees a snug yet comfortable fit around the average-sized penis, adding a layer of luxury to your pleasure.
USB Charging and Discreet Packaging
A quick one-hour charge grants you two hours of uninterrupted pleasure, eliminating the need for constant battery replacements. Moreover, the discreet packaging ensures your privacy remains intact. No prying eyes will ever guess the delightful secret concealed within the box. For an even more heightened experience, consider using the silicone cock ring with body lubricant.
Cock ring is a sex toy specially designed for men. If you are new to sex toys, you must not miss it. These usually stretchy silicone rings are made to go around the base of the penis (and often around the balls as well), creating a constrictive effect that allows blood to flow into your dick as you get turned on but prevents blood flow from leaving too quickly.
Although it is designed for men, it can not only bring pleasure to men, but also stimulate women's vaginas and help women reach orgasm faster. Vibrating penis rings are one of the most popular toys for couples where one partner has a vulva, and one has a penis – as the vibrations that come from the in-built mini bullet vibrator also help to stimulate the clitoris of the vagina-having partner during intercourse.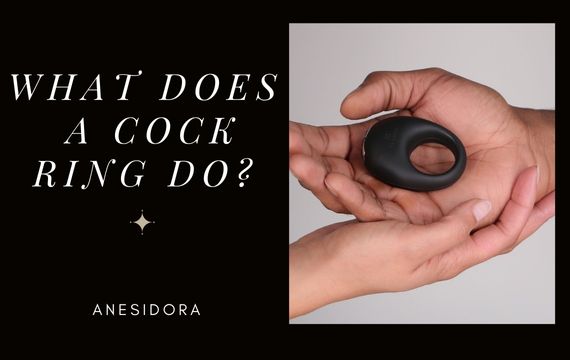 A vibrating cock ring is an excellent addition to any collection. This is a perfect choice if you're looking for a high-quality c- ring at an affordable price. In this article, we will discuss a guide to vibrating cock rings.
When you click to enter this post, you must be excited that you can make a cock ring at home. How excited it is, isn't it?
But allow me to spoil the mood that I do not favor it. With the development of the sex industry, there are full of good-quality and inexpensive sex toys on the market, where you can easily pick one that is right for you. However, if the place you live in cannot buy a penis ring online or retail, then the homemade penis ring seems the only choice. Therefore, to help those men who are in this situation to experience the cock ring pleasure, we collect some ideas below.
Cock Ring Butt Plug is a versatile sex toy that combines the functionality of a cock ring and a butt plug into a single unit. It offers a range of benefits, including prolonged erections and enhanced orgasmic sensations.
Let's delve into the details of why people use them and how to choose the perfect one for you.
Penis vibrators are amazing tools that can enhance pleasure, deepen intimacy, and add excitement to your sexual experiences. Don't let outdated beliefs hold you back from experiencing the immense joy and satisfaction that they can provide. Embrace your desires, embrace your sexuality
In this article, we will debunk the stigma surrounding sex toys for men and discuss some popular options that can take your intimate experiences to new heights.