Description
Atlas – Auto Stroker: The Ultimate Pleasure Machine
If you're looking for a new sex toy that can satisfy your cravings for a realistic and mind-blowing experience, then the Atlas Auto Stroker is definitely worth checking out.
With its 360° automatic rotating feature, 3-speed thrusting functions, and lifelike design, this masturbator has taken the sex toy industry by storm. 
What is the Atlas Auto Stroker?
The Atlas  is a premium male masturbator that simulates the sensation of vaginal, oral, or anal sex. It features a rotating and thrusting mechanism that delivers a realistic experience.
The stroker's silicone sleeve is soft, stretchy, and textured with bumps and ridges, providing you with intense pleasure.
Features and Benefits
Ultra-Realistic Design
The Atlas Auto Stroker has an ultra-realistic design that mimics the look and feel of a real vagina. The sleeve's texture and material give you the sensation of thrusting into a real woman.
7 Modes, 360° Automatic Rotating
With its 360° automatic rotating feature, the Atlas Auto Stroker provides a unique experience compared to other male masturbators.
It has seven different modes that rotate the sleeve at different speeds and directions, giving you a variety of sensations.
3-Speed Thrusting Functions
Three different speed thrusting functions that simulate the sensation of being penetrated. The varying speeds and patterns of thrusting can make your experience more exciting and pleasurable.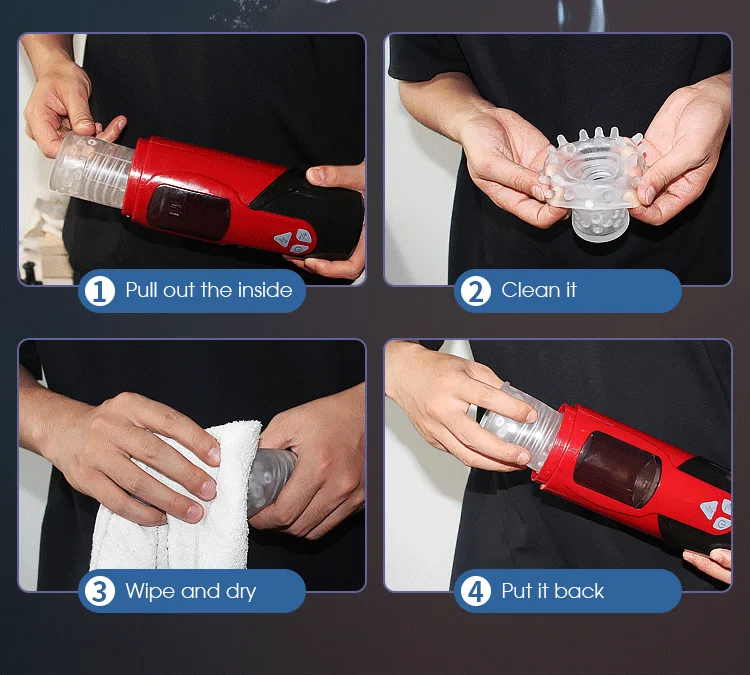 Myths around masturbation have been around forever! Masturbation is a healthy practice that benefits your health, but some people might say otherwise… Here are Seven Debunked Myths about self-lovin'!
Dr. Rena Malik is a urologic surgeon who specializes in urologic oncology, including cancers of the prostate, bladder, kidney, and testis.
Frequently Asked Questions
Since rose toys went viral on the internet, the rose has become a favorite in the sex toy industry, receiving many compliments from customers worldwide. However, Male rose sex toys seem to have not picked up this rose shockwave, but this doesn't mean men don't like roses.
These toys have become increasingly popular among both men and women and offer a range of exciting experiences. In this article, we will explore everything you should know about BJ toys, including their types, how to use them, and the benefits of incorporating them into your sex life.