Description
Anya – Clit Licking Toy: This real tongue toy has tongue licking vibration function. From gentle flirting to wild licking, extreme weather & soft touch. It will gives you itching and intoxicating wet pleasure.
10 Modes Design: The clitoral tongue licking vibrator has 10 powerful vibration modes. Can be a personal nipple massager, anal and G-spot clitoral stimulator for women. It is a great tool for flirting during foreplay.
Real Tongue Design: high quality material, safe & non-toxic material. Soft, flexible, comfortable touch, simulated modeling, realistic texture, give you a real experience.
Waterproof & USB Charging: The tongue vibrator has an IPX 7 waterproof rating,  perfect for shower or bath. Comes with USB charging cable. 1.5 hours of charging and 1 hour of use.
Reliable Service: Your privacy is our top priority, discreetly package, no one will ever know what's in the box.
A tail butt plug is a type of anal sex toy that has a tail attached to it. 
Tail butt plugs come in various materials, such as silicone, metal, or glass, and can be designed to look like different animals or mythical creatures.
You can find the fox tail, raccoon tail, cat tail, bunny tail, woof tail, or other animal tails I didn't mention. 
Except as an anal stimulator, the tail butt plug is also a fantastic accessory for sex role-play. The tail you choose can show your inner desire.
Many studies have shown that 75% of women cannot achieve orgasm through penetrative intercourse alone. Most women achieve orgasm by stimulating the clitoris instead, but their partners often ignore this.
Fortunately, as we explore our bodies more and more deeply, we understand what kind of sex toys are suitable for where, and there are also special sex toys on the market to help us explore.Compared with traditional vibrators, clit sucker toy pay more attention to the small clitoris. In addition to the sucking function, they can also be used as nipple sucking toy.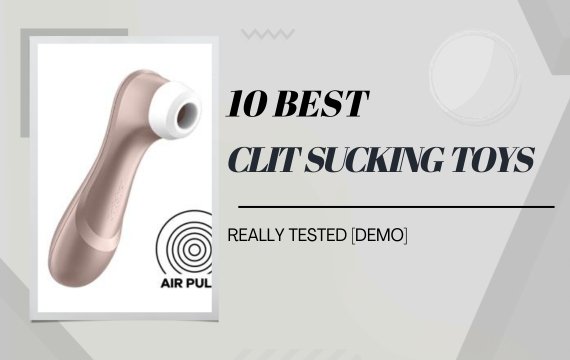 For women of the new age, sex toys seem like a recipe that can relieve our mental stress. With so many sex toys, you can literally enjoy the sexual pleasure even without a man. When it comes to female sex toys, vibrators and dildos are often came in mind.But these toys can't fully arouse your libido, so we need to head to find another sex toy designed for person with clitoris. Here it is, a Clit Sucker Toy!