In recent years, large dildos have gained popularity as people explore their sexual desire and seek new pleasures, so it is not difficult to find exaggerated sizes available in the market.
Looking at those huge dildo, I couldn't help thinking: Is this the size people are looking for now?
According to an online sex toy retailer Lovehoney survey, women prefer 6″ dildos slightly larger than the average 5.2″ penis. Besides, 15 percent of customers show their preference for dildo larger than 10 inches. As we can see from this survey, many people prefer large one, but almost no one chose one under 5 inches.
And what are the most important features of a dildo? The poll found that 36.9 percent of respondents focused on girth, 32.5 percent needed length, and 22.8 percent were tech-savvy, preferring remote-control functions.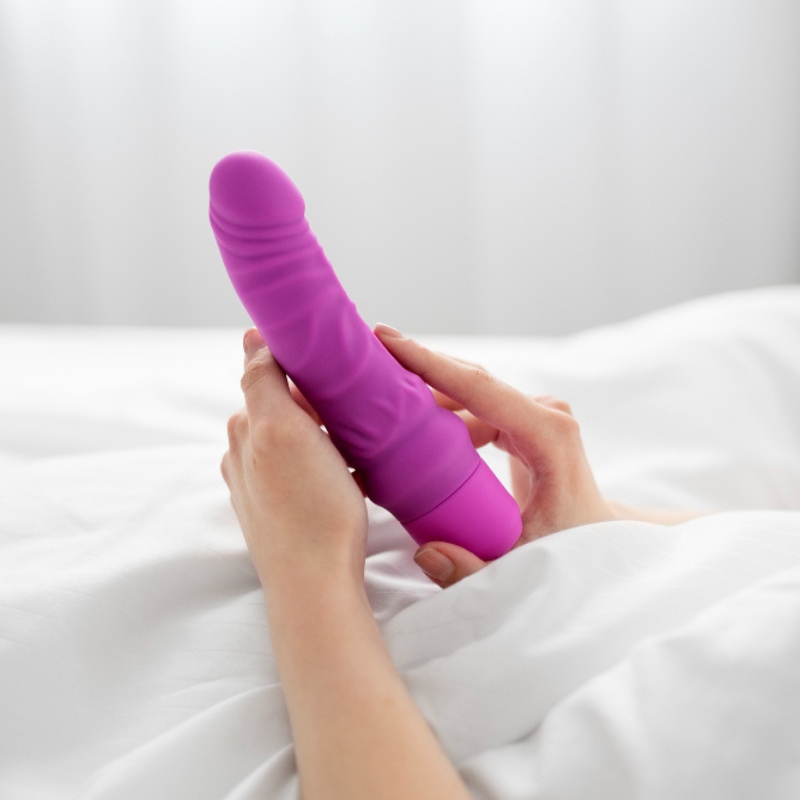 For choosing big dildo, different Types of Dildos have different reasons. Some people believe that are superior to real penises in length and girth and can reach depths that ordinary penises cannot. What's more, these giant monster can provide unlimited stimulation without taking a rest.
While some feel that although a dildo can simulate a real penis, it cannot provide kissing sessions and hugs like a real person, when these foreplays are omitted, many have to seek optimization. A thick dildo can easily feel its presence and do its job efficiently.
The Benefits of Large Dildos
Intense Stimulation
One of the primary benefits of large dildos is the intense stimulation they offer. The increased size and girth can create a pleasurable stretch and a deeper penetration experience. For those who crave a more substantial feeling during penetration, It can provide the desired intensity.
Enhanced Pleasure
Large-sized dildos can stimulate erogenous zones that smaller toys may not easily reach. They can provide a sense of fullness and target deeper pleasure points, resulting in heightened sensations and more intense orgasms
Variety in Size and Shape
Various sizes and shapes make it possible for users to select what suits their needs best. From realistic designs to more abstract shapes, the range of options ensures that individuals can find a large dildo that aligns with their desires and fantasies.
However, is the bigger the better for everyone? Of course not; indeed, the large size has its drawbacks.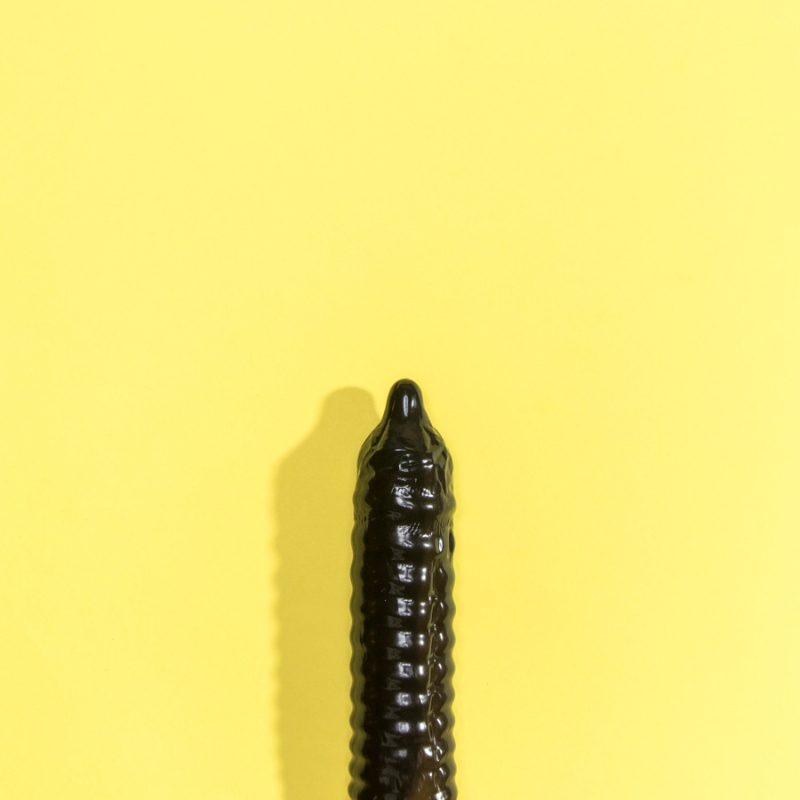 Cons of Using Large Dildo
Not everyone is comfortable using a huge dido, which can lead to unpleasant sexual experiences. Especially for beginners, starting with it can be overwhelming and hinder you from continuing to explore the world of dildos. Second, an overly long and thick one can cause abdominal cramps and even tear the vagina and anus if done incorrectly.
In fact, getting an orgasm is not necessarily determined by the size. Think about stuffing a large one up your vagina and anticipating the most vigorous orgasm you've ever had. Reality might hit you in the head. You will find that not only does an oversized dildo cause vaginal injury but even the contractions that lead to orgasm are not strong.
An oversized dildo can also be a headache when it comes to storage. Larger-sized are more conspicuous and require more storage space than smaller-sized sex toys.
How to Use a Large Dildo: Step-By-Step Guide
1.Apply a generous amount of sex lube to both the toy and yourself.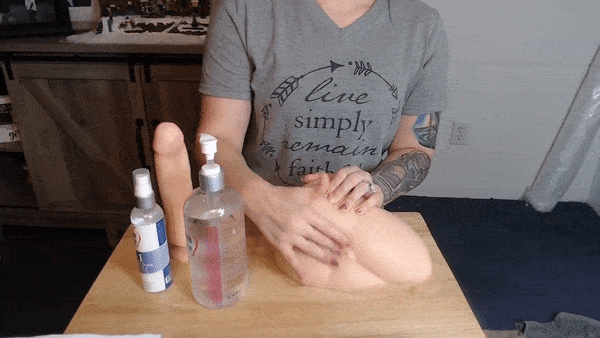 2.Gently insert the dildo, allowing yourself to adjust to the size and sensations.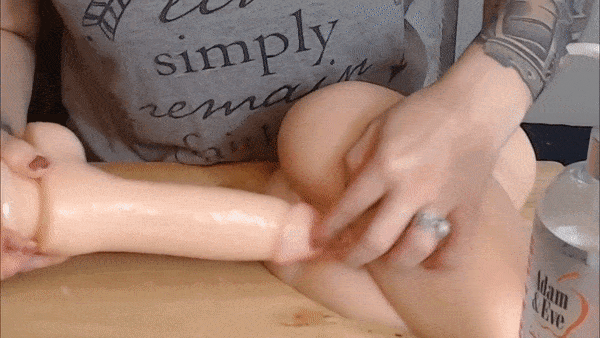 3.Experiment with different angles and depths to find what feels best for you.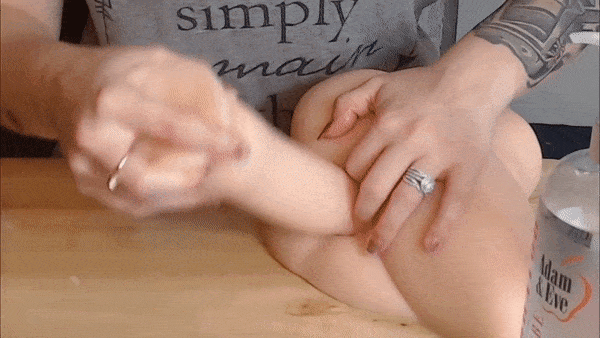 4.If you desire anal play, ensure you apply ample lube and take it slow to avoid discomfort.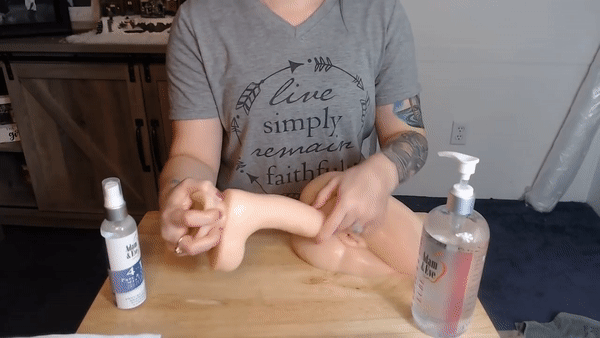 5. After using, be sure to give it a deep clean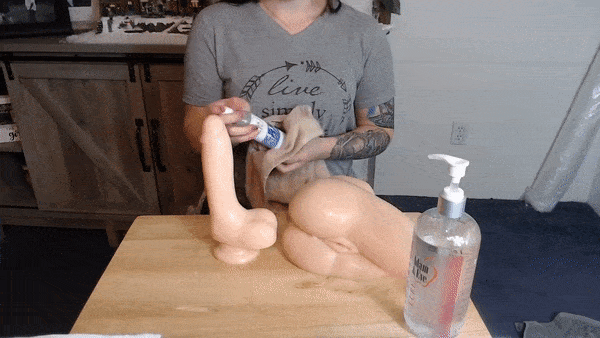 For More Please Read:
There are two factors to measure when measuring dildos: height and girth.
Height/length
When it comes to length, it means not only the entire length, but also the insertable length. If a dildo advertises itself as 6 inches long, it doesn't mean you can enjoy the full 6 inches length. Don't forget the handle part. So, remember, the insertable length is the key factor to having pleasure.
Girth
The circumference is another factor that should not be ignored. Different girths can stimulate the vagina differently. Generally, the longer the toy, the wider its girth. Currently, dildos are generally around 1-2 inches in circumference.
If you are not sensitive to size, it is recommended to have a tape measure when shopping for a dildo toy online, which can help you better understand what you are about to face.
Safety Considerations
When using dildo, prioritizing safety is crucial to prevent any potential risks or discomfort. Consider the following safety guidelines:
Lubrication
Using ample lubrication is essential when engaging with dildo. Opt for a high-quality, water-based lubricant to minimize friction and enhance comfort during penetration. Reapply lubrication as needed to ensure smooth and pleasurable experiences.
For more Please read :
Proper Cleaning and Maintenance
Maintaining good hygiene is important when using any type of sex toy, including large dildos. Follow the manufacturer's instructions for cleaning and storage to prevent the buildup of bacteria or other contaminants.
Body Safety
Pay attention to your body's signals and limitations when using large dildos. If you experience any pain, discomfort, or unusual sensations, pause or discontinue use immediately. Prioritize your well-being and consult a healthcare professional if necessary.
Exploring Alternatives
While large dildos offer unique experiences, it's worth considering alternative options that may cater to your desires and preferences. Here are a few alternatives to explore:
Medium-Sized Dildos
If the size of large dildos feels too overwhelming, medium-sized dildos can provide a balance between size and comfort. They still offer pleasurable stimulation without the intensity of larger toys.
Vibrating dildos combine the sensations of penetration with added vibrations, enhancing pleasure and stimulation. They come in various sizes, including larger options, and can be a suitable alternative for those seeking intense sensations.
Dual Density Dildos
Dual-density dildos feature a firm core covered by a softer, more realistic outer layer. These toys offer a lifelike feel and texture while providing a comfortable and enjoyable experience.
Final thoughts
Although a big dildo can stimulate people's desire to conquer, it must be done within its means. It is undeniable that they have many advantages, bringing strong stimulation and enhancing pleasure, but those potentially dangerous factors cannot be ignored. Make safety a top priority when using it.
Remember, the key to enjoying it is to listen to your body, communicate openly, and prioritize your comfort and pleasure. With proper care and consideration, large-sized can be a thrilling addition to your intimate encounters, providing unique sensations and opportunities for exploration.