Thrusting dildos have taken the sex toy market by storm, and for good reason. With their motorized mechanisms that simulate the thrusting action of a partner, these toys offer a unique sensation that can enhance solo play or partnered sex.
In this article, we'll explore what thrusting dildos are, how they work, and their benefits, as well as offer tips on how to choose and use them.
What is a Thrusting Dildo?
A thrusting dildo is a type of sex toy designed to mimic the thrusting motion of a penis during intercourse. It typically consists of a long, phallic-shaped shaft with a motorized mechanism inside that causes it to move back and forth, simulating the thrusting action of a partner.
The thrusting mechanism is usually controlled by buttons or remote control, allowing the user to adjust the speed and intensity of the thrusts to their liking. Some thrusting dildos also have additional features, such as vibration or rotating functions, to provide even more stimulation.
Thrusting dildos can be used for both solo play and with a partner, and are especially popular among people who enjoy penetration but may not have a partner available, or who want to explore new sensations and experiences.
How Does the Thrusting Dildo Work?
Thrusting dildos use a motorized mechanism to provide an up-and-down motion that simulates penetration. The mechanism is usually located in the base of the toy and can be controlled with buttons or a remote.
Some dildos also have additional features, such as vibration or rotation, which can further enhance the experience.
Benefits of Using a Thrusting Dildo
There are several benefits to using a dildo, including:
1. Realistic Sensation
Thrusting dildos move in and out of the body, providing a unique sensation that can feel more realistic than a traditional static dildo. The thrusting motion can simulate the feeling of being penetrated by a partner, making solo play or partnered sex more satisfying.
2. Customizable Settings
Many dildos come with multiple speed and pattern settings, allowing you to customize the experience to your liking. This means you can experiment with different levels of intensity and find the perfect rhythm for your pleasure.
3. Targeting G-spot or Prostate
The motion of a thrusting dildo can be particularly effective at targeting the G-spot or prostate, leading to more intense orgasms. This makes dildos a great option for people looking to explore new sensations or enhance their sexual experiences.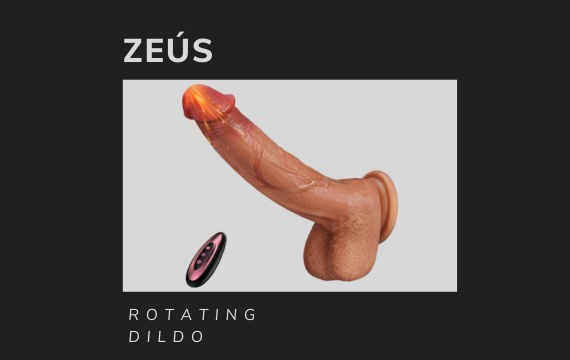 How to Use a Thrusting Dildo?
1. Choose the right lubricant: Use a water-based lubricant to prevent any discomfort or damage to the toy.
2. Prepare the toy: Make sure the toy is charged or has fresh batteries if it is a rechargeable or battery-operated toy. Clean the toy before use to prevent any bacterial infections.
3. Get comfortable: Find a comfortable position that allows easy access to your vagina or anus. You can lie on your back, kneel, or squat depending on your preference.
4. Insert the toy: Apply lubricant to the toy and slowly insert it into your vagina or anus. Start with the lowest thrusting speed and gradually increase it as you become comfortable.
5. Experiment with the settings: Most dildos come with different speeds and patterns. Experiment with them to find the ones that feel most pleasurable for you.
6. Play with the angles: You can adjust the angle of the toy to find the sweet spot that feels the best. You can also use your hand to guide the toy to different spots inside you.
7. Take breaks: If you feel uncomfortable or sore, take a break from using the toy. Make sure to clean the toy thoroughly after use to maintain its hygiene.
Remember, the key to enjoying a dildo is to relax, communicate with your partner, and explore what feels good for you.
How to Choose a Thrusting Dildo?
Choosing a right size of thrusting dildo will give you a smooth start. A well-fitting thrusting dildo will target the area you want to stimulate precisely. Otherwise, it only makes you painful or unavailing.
Although most dildos are consist of body-safe silicone, you shouldn't treat it lightly. Test it on your forearm or inner thigh to ensure you're not allergic. Then, slide to features.
Many dildos come with different speeds and pattern settings. Consider which features are important to you and will enhance your experience.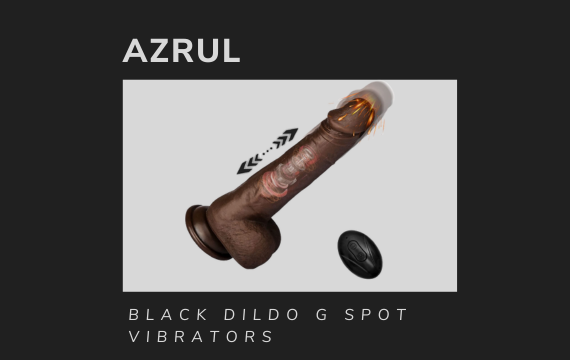 How to Clean Thrusting Dildo?
Clean the thrusting dildo thoroughly with mild soapy water or specialty detergents. If necessary, boil it for a few minutes to disinfect it. Using a dry towel, swipe it and let it air dry.
Popular Thrusting Dildo Brands
Fun Factory Stronic Real: This rechargeable silicone dildo features a unique thrusting motion that mimics the sensation of sex.
Lovehoney Power Play 7 Function Silicone Rabbit Vibrator: This dual-action toy features both a thrusting and a clitoral stimulator for maximum pleasure.
Adam & Eve Thrusting Anal Vibe: This toy is specifically designed for prostate stimulation and features a curved shape and thrusting motion for maximum pleasure.
Doc Johnson Kink Thrust Injector: This large, powerful dildo features a realistic design and is made from body-safe materials.
Paloqueth: This Chinese brand offers affordable thrusting dildos that are popular with beginners. Their toys are rechargeable and come in a variety of shapes and sizes.
Final words
Dildos offer a unique and exciting experience for solo play or partnered sex. With a motorized mechanism that simulates the thrusting action of a partner, these toys can provide a more realistic sensation compared to traditional static dildos.
Additionally, many dildos come with customizable settings, allowing users to tailor the experience to their liking. Whether you're looking to target the G-spot or prostate, or simply want to explore new sensations, a thrusting dildo may be the perfect addition to your collection.
Remember to choose a well-fitting and body-safe toy, use plenty of lube, and clean it thoroughly after use.