Content
1. No one size fits all
4. Wear according to different seasons
5. Anesidora lingerie size cart
A great sex life and an amazing partner can be enhanced through the right lingerie.
However, choosing a perfect piece of lingerie is not so easy as to choose potatoes, especially you are a first-time buyer. So, how to choose Right Lingerie?
In order to make it clear to novices, we might clarify what lingerie is. Lingerie is often referred to as sexy lingerie, usually with many laces and hollowed out designs. In addition to this kind of lingerie, we also have brassieres, sleepwear, and lightweight robes. All of them are called lingerie. In this essay, we are mainly talking about the erotic lingerie. So, if you are interested in that, let's move on.
1. No one size fits all
When it comes to lingerie, you should know that there is no one size fits all. You are supposed to buy the lingerie according to your body shape. If you are a petite body, you can wear almost any lingerie style. But meanwhile, you should still pay attention to the cuts of the bras to make sure you're showing off your curves the right way. For women with curvy body, you can select a style that will create a slimming effect while highlighting your shape."
2.Quality is essential
A piece of sexy lingerie is a foreplay to start a wonderful sex time. And the fate of it may be to be torn apart or turned into a mess, and you never want to wear it again. But that doesn't mean you don't worth a piece of good quality lingerie. Lousy and cheap lingerie will make your skin itchy and reddish. Imagine you are kissing your partner while scratching. How funny is it!
The quality of a product doesn't necessarily mean it's expensive, as long as the brand is reputable, the material is safe, and there are no excessive thread ends. Synthetic fabrics are not recommended for people with sensitive skin.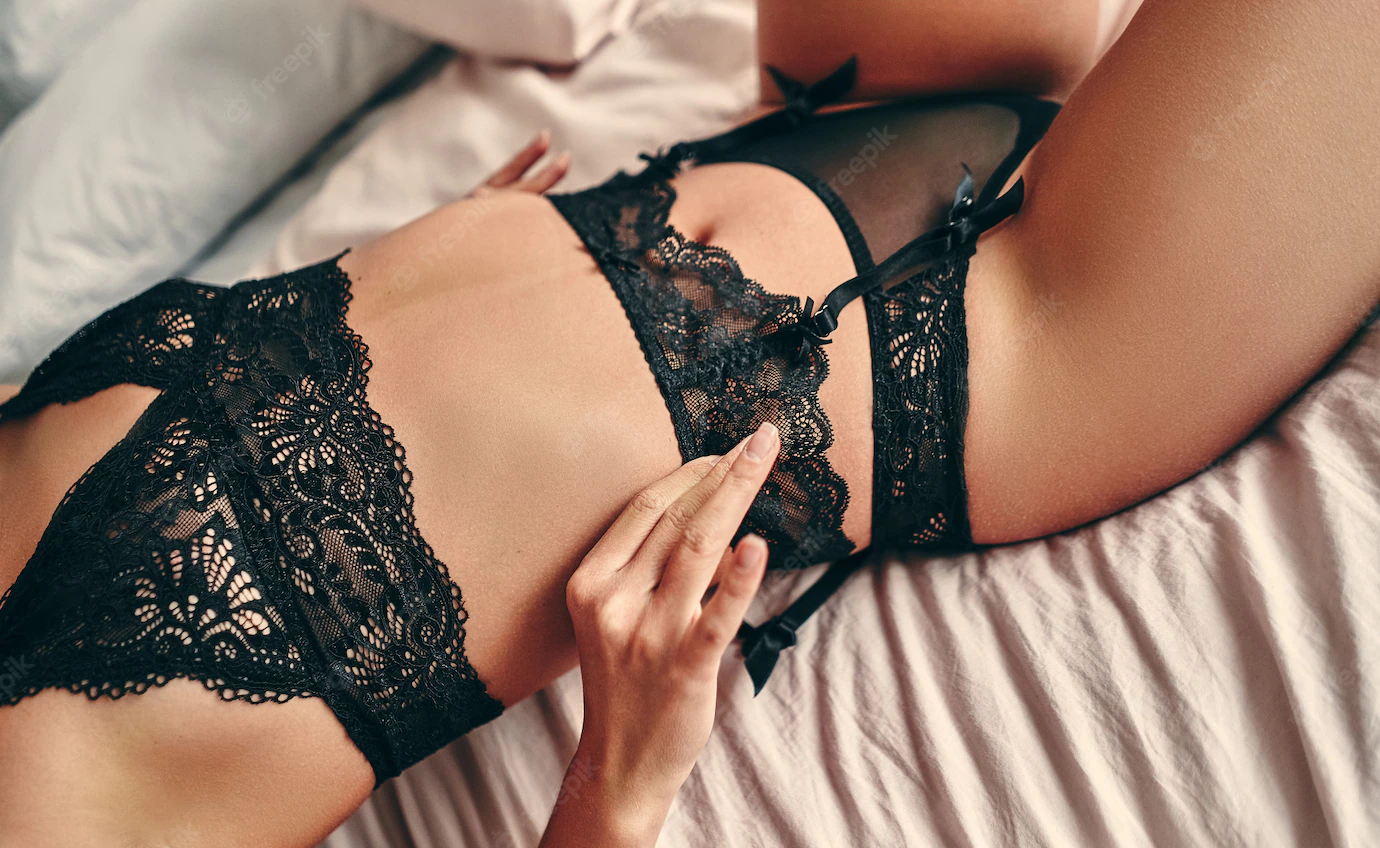 3.Make you look sexy
Any piece of lingerie that does not flatter your figure and make you feel glamorous is a waste of money. You should always feel amazing when you put on lingerie. That's the whole point of lingerie. The next time you swipe your credit card, make sure the piece of lingerie will make you feel sexy and confident.
4.Wear according to different seasons
There is a large amount of lingerie on the market that made with cotton, satin, silk, and especially lace. For these different materials, you can wear them according to the seasons. During cold winter months, it is a good time to invest in heavy pieces with layers like teddies and bodysuits. In hot weather, you can choose some breathable and light material, such as silk or lace. They are all good options to beat the heat. Different materials will give you different feelings and moods.
To make your shopping experience easier, Anesidora each lingerie set has its own size. Go and check from Anesidora store. And there are some tips from Anesidora about how to choose Right Lingerie.
6.How to measure your busts?
6.1. First take off your top and bra. Place the tape measure directly below your chest, ensuring its level and relaxed. Round to the nearest whole number. If the number is even, add four inches. If the number is odd, add five inches. This will become your 'band number' (e.g., the 34 in 34D).
6.2. Wrap the measuring tape loosely around the fullest part of your breast, at nipple level. Round to the nearest whole number. This will become your bust measurement.
6.3. Subtract your chest measurements from your upper chest measurements. If there is a difference of zero inches, your cup size is AA. If there is a difference of one inch your cup size is an A. For every increase in inch difference, you go up a cup size.
7. How to measure your waits?
7.1. Just wear a bra or take off your shirt to below your chest. The tape measure will need to be against your bare stomach to offer accurate information.
7.2. Find your narrowest part of your torso.
7.3. Stand up straight, exhale slowly, then bring the measuring tape from your navel around your body to connect at the front. Place the tape measure gently against your body, not tightly.
7.4. Write down the number at the meeting point of the measuring tape. This is your waist measurement.
8. How to measure your hip?
8.1. Stand in front of a full-length mirror in just your underwear. Place your feet together, toes facing forward.
8.2. Find the widest part of your hips and around your measuring tape on it.
8.3. The tape should be level to ensure it records your bottom measurements too, and snug but not digging in.
8.4. Record the number at the meeting point of the measuring tape. This is your hip measurement.
9. Summary
If you still don't how to choose right lingerie size, just go to the local shop and try it on until you find the suitable one. Or you can ask your experienced friends for help. Then you can buy your lingerie based on the right size.
So happy you can read this article and hope it's what you want. And we always believe that still has a lot of people are looking for these kinds of articles, maybe it's near you! So, we would appreciate if you shared this article on your social media to who are looking for this article faster.
Of course, we also have a lot of new and exciting toys, whether you're a sex toys expert or beginners, here is your sex toy heaven.
You may also like: 5 Exercises Enhancing Your Sex