Do you remember that scene in the movie When Harry Met Sally, the heroine wore a vibrating panty to meet the hero in a restaurant, which led to a series of ironic stories.
Even though the film has been in the US for more than two decades, the desire to keep gadgets in their underwear is still alive and well.
As said, the film has been in theaters for more than 20 years, and the development of sex toys has undergone tremendous changes.
Now we can not only put the vibrator in our panties and enjoy the throbbing of a motor, but also invite our partner to remotely control it and experience nasty things that only two of us know.
There are so many wearable vibrators and vibrating panties on the market today, you can easily find the style and function you want, but if you are a newbie and feel overwhelmed by the situation, don't worry, we will help you.
---
Anesidora top 10 picks for Wearable vibrators in 2022
---
After a series of comparisons, Anesidora selected the 10 best-selling Wearable vibrators on the market for you: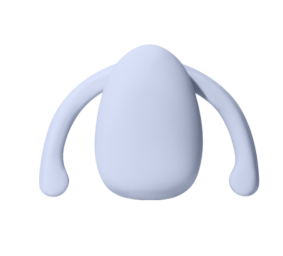 Dame's EVA can be said to be evergreen in the world of sex toys.
It looks like a rabbit, and its two ears can be supported on the inner wall of your vagina so that it can be completely hands-free during sex, freeing your hands and exploring more fun.
As an entry-level wearable vibrator, EVA is very friendly to novices. There are no redundant decorations and functions.
The simple 3 vibration modes can meet the sex needs of newcomers. It's also waterproof, so you don't have to worry about your bodily fluids damaging it.
---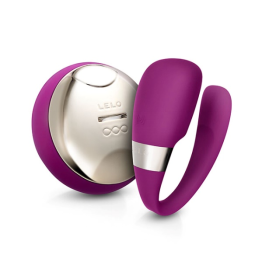 The Tiani 3 features eight different vibration settings and Sensemotion™ technology that allows you to flick your wrist with the remote control to increase the intensity.
The Lelo Tiani 3 is also a vibrator for adventurous couples, providing internal and external stimulation depending on your and your partner's body structure.
Of course, it's also a great option if you want to explore alone.
---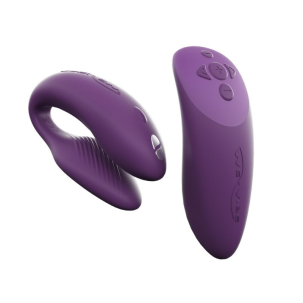 We-Vibe Chorus has a unique touch-sensitive receiver located under the We-Vibe logo.
As you play, your movements control the vibrations. Choose from three touch-sensitive modes to find your ultimate pleasure.
The Chorus supports remote control and can also download its exclusive app from the app store.
When you want to have an unseen orgasm in public, just create a connection between Chorus and your phone.
---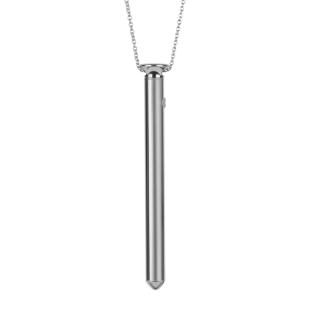 If you are looking for the most discreet wearable vibrator, then this should be your first choice. Because when you see it for the first time, you will not think it is a toy for your private parts, but a fashion accessory displayed on your neck.
Plus, if you are suddenly sexually aroused in public, this vibrator will never make uncomfortable noises while it's working.
---
If you're a couple who doesn't mind expressing their affection and exploring their sexuality outside of the bedroom, LYLA™ 2 is the ideal bullet vibrator for you.
It's designed to fit all body shapes and features many different pleasure settings, allowing you to control the intensity using the remote.
We suggest you plan a scorching date for two, and don't forget to bring LYLA™ 2 to the table.
---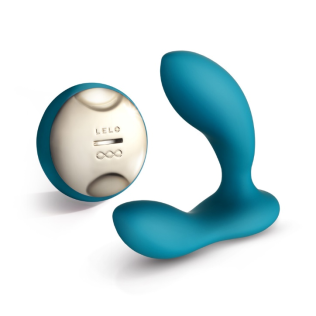 This is a wearable vibrator designed for men. Unlike traditional male sex toys, it focuses on stimulating your prostate and offers a new way of pleasure for men.
If thrills are your thing, you can hand over control of the remote to your partner and let your partner decide your orgasm.
---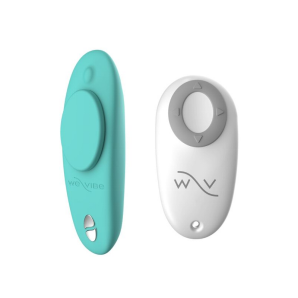 This cute little vibrator fits easily in your panties without feeling weird.
It can stimulate your clitoris through 10 vibration modes, allowing you to orgasm unconsciously.
We-vibe moxie can also use the remote control or a dedicated app to engage your partner.
---
Instead of switching to a pair of panties, turn your attention to the Lovehoney vibrating panty.
The vibration part is a bullet-shaped vibrator. Its length and thickness are not much longer than that of a thumb, and there is a lanyard at the end to ensure that you will not lose it after use.
The front of the thong is made of a piece of lace fabric, and the back is two ribbons. The two straps are adjustable and this thong fits US sizes 4-12.
This is the most recommended product among the 10 best wearable vibrators, because this product has endless fun to be explored.
---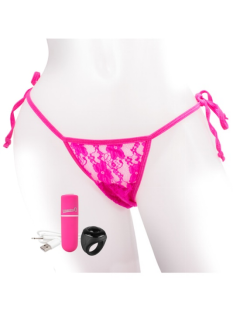 This thong is made of lace overall, which is very cute. And it is adjustable to fit most figures.
The highlight of this vibrator is that its remote control is ring-shaped, so when you use it, you can wear it nicely on your or your partner's finger without losing it.
As advertised, this vibrator has a maximum control distance of 50 inches, making it a great sex toy for couples who love excitement.
---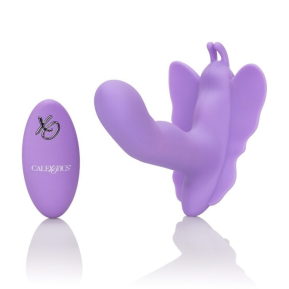 Rather than a butterfly, I think it is more like an elephant, with a long nose and big ears.
This wearable vibrator is specially designed for the vagina, and it can effectively stimulate the G-spot to make you orgasm deep and toes curl.
At the same time, its smooth side can lie well in your underwear without needing to adjust the position at any time.
All right, the above are top 10 best wearable vibrators recommended by Anesidora. If you need, you can buy directly by clicking the link.
---
Anesidora Recommends for You
---
Over two decades, the sex toy industry has evolved to give consumers a vast range of choices, but there are also some mixed products.
So, when you step into the sex toy world, keep your eyes peeled, keep your wits about you, and it might help to check out the different recommended articles.
So happy you can read this article and hope it's what you want. And we always believe that still has a lot of people are looking for these kinds of articles, maybe it's near you!
So, we would appreciate if you shared this article on your social media to who are looking for this article faster.
Of course, we also have a lot of new and exciting toys, whether you're a sex toys expert or beginners, here is your sex toy heaven.