Description
Strength and Comfort
Crafted from sturdy glass, this butt plug is exceptionally strong and resilient, ensuring a long-lasting companion on your journey to pleasure. Its smooth surface and ergonomic design guarantee utmost comfort during use, while eliminating any concerns of discomfort or irritation. You can indulge in passionate moments without compromising on safety or peace of mind.
Odorless and Safe
The Huge Glass Butt Plug is meticulously designed to prioritize your health and well-being. It is entirely odorless, ensuring a delightful experience free from any unwanted smells. Rest assured that this product is made from body-safe materials, providing a worry-free adventure into the realms of pleasure.
Perfect for Advanced Players
With its substantial size and girth, the Huge Glass Butt Plug caters to advanced players and those who crave exhilaration. Prepare to be enthralled by the intense pleasure this toy offers. It's designed to push boundaries, allowing you to experience sensations you never thought possible.
Temperature Play
The Huge Glass Butt Plug is an ideal accessory for temperature play enthusiasts. Whether you're a beginner or an experienced user, you can experiment with new sensations by heating or cooling the plug before use. Immerse it in warm or cold water to achieve the desired temperature, enhancing your sensory experience and elevating your sexual encounters to new heights.
Have you ever considered incorporating glass butt plugs into your intimate play? These exquisite pleasure objects offer a unique experience combining elegance, functionality, and luxury. In this article, we will dive deep into the world of butt plugs to help you have a better understanding. So, grab a seat (preferably a comfy one) and prepare to discover the fascinating realm of glass butt toys!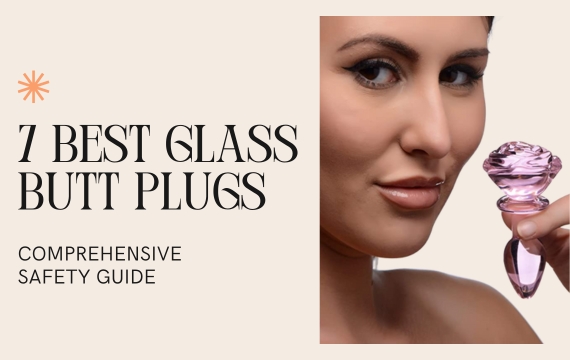 Women and men are biologically different in many ways. Women have ample bosom, stretchy vaginas, and spuare rumps, while men have sexy Adam's apples, male penis, and muscly waists. But no matter which gender, there is one thing in common-we all have an anus.
Although the anus is independent of the genital system, it can bring more intense orgasms than your penis.
In this article, we will show you the panorama of butt plugs, and explore the universe Buckle up!
Anal toys are an excellent way to add new dimensions of pleasure and excitement to one's sexual experiences. It's important to know how to clean anal toys While most people are aware of the need to clean their anal toys, not everyone knows the best way to do it. Educate users on the best practices for cleaning them, to reduce the risk of infection, STIS, skin irritation, and other health problems.
The tail butt plug world is a fascinating one, and you're in the right place to learn more! In this article, we'll guide you through the process of DIY a tail plug, starting from choosing the right plug and tail, to drilling a hole, shaving the hair, and wrapping it up. We will show you how to make your own tail . So let's get started!
Customizing a tail for butt plugs can be a fun and creative process. Here are some DIY tips to help you get started: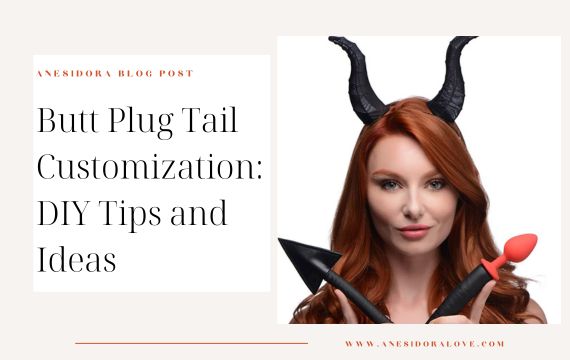 Sex toys are increasingly becoming popular among people of all sexual orientations. Toy users, whether beginners or experienced, may encounter situations when they need to discreetly store or travel with their toys.
Discreet storage and travel are particularly important for people who share living spaces or travel with family or friends who may not be aware of their sexual preferences. Fortunately, with a little bit of planning and creativity, it is possible to store and travel with your toys discreetly.
My introduction to wearing a butt plug in public came through my ex-boyfriend(he/him), who would wear one during his workouts. Curiosity piqued my interest when he casually mentioned removing his butt plug after a gym session.
Intrigued, I inquired about his motivation, to which he simply replied, "It just feels good." This sparked my desire to explore the experience for myself, but with a different purpose.
Motivated by the idea of anal training, I decided to wear a plug in public as a means of preparing for a passionate encounter with a well-endowed partner. I wanted to ensure a comfortable experience during our intimate moments.
Frequently Asked Questions