Description
Introduction to Heart Butt Plug
A heart butt plug is a unique anal sex toy designed to provide maximum pleasure to its users. It has a smooth surface and is made of high-quality stainless steel, making it a comfortable and safe toy to use.The heart shape of the plug is not only visually appealing but also adds an extra level of stimulation during use.
Features of a Heart Butt Plug
High-Quality Material
The heart butt plug is made of high-quality stainless steel, which is known for its durability and ability to retain temperature. The smooth surface of the plug ensures that it doesn't cause any harm to the human body, making it safe to use.
Suitable for Beginners
The heart butt plug is perfect for beginners who are just starting their anal play journey.Its small size and smooth surface make it easy to insert and comfortable to use. It's a great toy to start with before moving to bigger and more complex anal toys.
Temperature Play
Stainless steel is an excellent conductor of temperature, and this feature is used to add an extra level of stimulation during use.You can soak the plug in hot or cold water before use to experience different sensations that can bring unexpected feelings of pleasure.
Lubrication
The  butt plug comes with painted lubricating fluid that makes it extremely slippery and smooth during use.This feature adds to the overall pleasure and comfort of using the toy.
Package Includes
When you purchase butt plug, you can choose between getting one plug or a set of three. The package includes the plug(s) and a user manual to guide you on how to use the toy correctly.
Anal fun is scary? Painful? Heck no! Your ass has nerves that make anything anal very pleasurable, fun and exciting. And getting out of your comfort zo is fun too, no? So… go for it!
A hollow butt plug is a specially designed anal toy with a hollow center, allowing for various uses and sensations. Unlike solid butt plugs, It provide the opportunity for extra stimulation and unique experiences. The hollow space inside the plug offers endless possibilities, such as:
Allowing the insertion of fingers, toys, or even body fluids through the hollow core.
Providing access to the inner parts of the body while the plug is inserted.
Enhancing the feeling of fullness during sexual activities.
Are you considering buying a butt plug but don't know where to start? With so many options on the market. It can be difficult to decide which one is right for you. Luckily, we've got you covered with these 5 essential tips for selecting the right plug for you or your partner.choosing the perfect butt plug may seem overwhelming, but following these 5 tips will make the process more manageable. Remember to determine your focus, consider the shape, material, and weight, and decide if you want a vibrating plug. If you keep these tips in mind, you'll be able to find the right match for you or your partner.
Every time we learn more about the erotic industry, our moral boundaries are pushed. As the 'movement' progresses, anal sex is no longer taboo, let alone limited to homosexuals. This inspired me to write a guide on how to use anal toys for a beginnerAnal toys is becoming more and more popular among heterosexual and lesbian couples. There are so many pornographic films featuring anal sex, and search engines are full of information about anal sex.Still, there's no denying that men are more obsessed with anal sex than women, and women are more fearful of it.
Anal toys are an excellent way to add new dimensions of pleasure and excitement to one's sexual experiences. It's important to know how to clean anal toysWhile most people are aware of the need to clean their anal toys, not everyone knows the best way to do it.Educate users on the best practices for cleaning them, to reduce the risk of infection, STIS, skin irritation, and other health problems.
The tail butt plug world is a fascinating one, and you're in the right place to learn more! In this article, we'll guide you through the process of DIY a tail plug, starting from choosing the right plug and tail, to drilling a hole, shaving the hair, and wrapping it up. We will show you how to make your own tail . So let's get started!
Customizing a tail for butt plugs can be a fun and creative process. Here are some DIY tips to help you get started: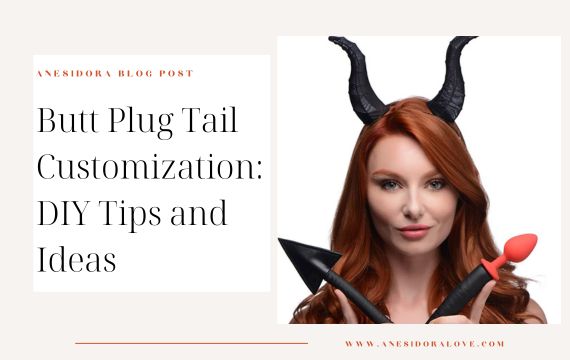 Frequently Asked Questions