Watching pornography can be an enjoyable and intimate experience, and introducing sex toys into the mix can bring you immersive online experiences. In this article, we'll explore the exciting world of using sex toys while watching porn and provide some helpful tips to enhance your experience.
Sex Toys Used During Online Porn Shows
In the world of online porn, performers have discovered delightful ways to enhance their performances and tantalize their audiences. Enter the glorious realm of sex toys! Vibrators, the champions of pleasure, have taken center stage. Allow me to introduce you to the extraordinary collection of rose sex toys available at Anesidoralove. These exquisite creations are designed to bring unprecedented bliss and electrify the online experience. And let's not forget about the cheeky charm of butt plugs, beloved by performers and viewers alike. Explore the top-notch selection of butt plugs at Anesidoralove, where pleasure knows no bounds.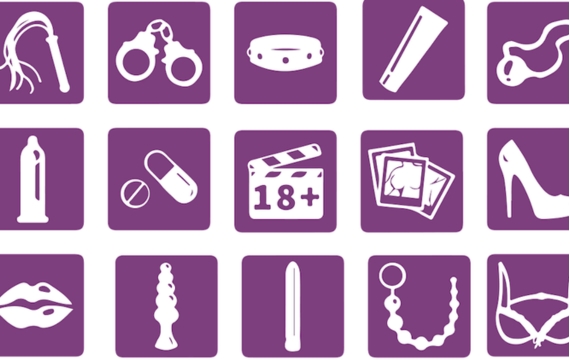 How to Use Sex Toy When Watching Porn
Choose the Right Toy
Selecting the right sex toy is crucial for a pleasurable experience. Consider your preferences, comfort level, and the kind of stimulation you desire. Popular options include vibrators, dildos, butt plugs, and masturbators. Research various models, read reviews, and choose a toy that aligns with your needs.
Set the Mood
Creating a comfortable and inviting environment is important for a satisfying experience. Set the mood by dimming the lights, lighting candles, playing soft music, or using any other elements that help you relax and focus on your pleasure.
Communication and Consent
If you're engaging in sexual activities with a partner, open and honest communication is key. Discuss your desires, boundaries, and any concerns beforehand. Ensure that both parties are enthusiastic and consenting to the use of sex toys during your shared experience.
Lubrication
Using lubrication is essential for smooth and pleasurable play. Choose a lubricant that is compatible with your chosen toy and ensure you have enough on hand. Apply it generously to both yourself and the toy to reduce friction and enhance comfort.
Explore Solo or Together
Decide whether you'd like to use the sex toy alone or involve a partner. Solo play allows you to focus entirely on your own pleasure, while using toys with a partner can be a great way to explore new sensations together. Regardless of your choice, remember to prioritize consent and communication throughout the experience.
Syncing with Porn
Choose pornographic content that aligns with your fantasies and preferences. Some websites or platforms offer interactive features, allowing you to sync your sex toy with the on-screen action for a more immersive experience. Look for videos specifically designed for this purpose or use compatible apps or devices to sync your toy with the content you're watching.
Experiment and Explore
Once you're ready, it's time to incorporate the sex toy into your porn-watching routine. Start slowly and experiment with different techniques and settings. Adjust the intensity, speed, or vibration patterns to find what feels best for you. Take your time, enjoy the sensations, and explore different positions or angles that enhance your pleasure.
Aftercare and Maintenance
After your pleasurable session, remember to clean your sex toy thoroughly according to the manufacturer's instructions. Proper maintenance ensures its longevity and keeps it hygienic for future use. Store your toy in a safe and discreet place, away from direct sunlight or extreme temperatures.
About Live Sex Shows
Now, let's delve into the captivating world of live sex cams. These enchanting displays of passion and desire fulfill our deepest fantasies and unlock the doors to exhilarating adventures. With the incorporation of sex toys, performers can cater to our desires for control and dominance, making the experience all the more riveting. Whether you seek fiery passion or tender intimacy, the world of live sex cams has it all. Curious to explore further? Indulge yourself in our curated list of free sex cams and discover the wonders that await.

At MyOnlinePorn.com, our devoted connoisseur Maurice has dedicated himself to making the lives of porn consumers easier. With his meticulous curation and unparalleled knowledge, he guides seekers of adult content to find the exact flavor of porn they desire. With a vast array of genres and categories, Maurice ensures that your journey through the realms of pleasure is both delightful and effortless.
Discover the Best Sex Cam Sites
Are you ready to embark on a quest for the most exhilarating live sex cam experiences? Look no further! Our handpicked selection of the best sex cam sites awaits your eager exploration. From titillating performances to sizzling interactions, these platforms will leave you breathless and yearning for more. Visit MyOnlinePorn.com to unveil the secrets of the finest live sex cam destinations and let your desires run wild.
As we conclude our journey through the captivating world of online porn and its entwined
relationship with sex toys, let us celebrate the boundless pleasure and endless possibilities that await us. Embrace the evolution, indulge in your fantasies, and revel in the delights of this enchanting realm.
Conclusion
Incorporating sex toys while watching porn can be a thrilling and pleasurable experience. Remember to prioritize consent, communication, and personal comfort throughout your exploration. Choose the right toy, set the mood, and enjoy the journey of enhancing your pleasure. Happy exploring!