Description
Unveiling the Sensual Vibe's Seductive Powers
One of the most captivating features of the Sensual Vibe Sucking Vibrator is its ability to deliver mind-blowing clitoral suction and stimulation. This device boasts 10 frequency settings, allowing you to customize your pleasure experience according to your desires. The clitoral suction feature creates an incredible sensation, taking your pleasure to new heights. Feel the stress leaving your body as you surrender to the tantalizing sensations this vibrator offers.
A Pleasure-Focused Massage for Your Sweet Spot
Designed with a focus on your G-spot, the Sensual Vibe Sucking Vibrator ensures a journey to the orgasmic world like no other. Crafted from premium silicone, it provides a pleasure-focused massage for your sweet spot while remaining gentle on your skin. The bendable nature of this vibrator allows it to follow the curves of your love tunnel effortlessly, providing maximum pleasure without any discomfort. Whether you're embarking on a solo adventure or exploring with a partner,this toy is your perfect companion.
Unparalleled Features of Sensual Vibe
The Sensual Vibe Sucking Vibrator offers a range of features that guarantee an unforgettable pleasure experience. Here's a closer look at what this extraordinary device brings to the table:
Clitoral Suction: Experience the sensation of oral sex with the clitoral suction feature, designed to heighten your pleasure and bring you to the brink of ecstasy.
Clitoral Stimulation: Alongside the suction feature, the Sensual Vibe provides powerful clitoral stimulation, delivering waves of pleasure directly to your most sensitive area.
10 Frequency Vibration: With 10 vibration frequencies to choose from, you can find the perfect rhythm and intensity to match your desires.
10 Frequency Suction: Explore the various suction intensities available with the 10 frequency suction feature. From gentle teasing to intense suction, the choice is yours.
USB Rechargeable: Say goodbye to batteries. The Vibe Sucking Vibrator is USB rechargeable, ensuring that you always have the power to satisfy your desires.
Everything You Need, in One Package
When you choose the Sensual Sucking Vibrator, you not only get an exceptional pleasure device but also a complete package that caters to your needs. Each purchase includes:
1 x  Sucking Vibrator: The star of the show, ready to take you on an unforgettable journey of pleasure.
1 x Charging Cable: Keep your Vibe powered up and ready to deliver mind-blowing sensations whenever you desire.
1 x Instructions Manual: A comprehensive guide that ensures you make the most of your Sensual Vibe experience.
Curious about using a vibrator? You're not alone. Many women turn to vibrators to achieve the big O. In fact, a study published in July 2009 in the Journal of Sexual Medicine found that 53 percent of women ages 18 to 60 have used a vibrator, and one-quarter of them have used it in the past month. Plus, those who use a vibrator regularly were more easily aroused and better able to become lubricated and achieve an orgasm.
For women of the new age, sex toys seem like a recipe that can relieve our mental stress. With so many sex toys, you can literally enjoy the sexual pleasure even without a man. When it comes to female sex toys, vibrators and dildos are often came in mind.But these toys can't fully arouse your libido, so we need to head to find another sex toy designed for person with clitoris. Here it is, a Clit Sucker Toy!
In this article, we will detail all the aspects of clitoral stimulator. If you're interested, let's move forward.
When the rose vibrator got a lot of attention on TikTok, this kind of gadget designed for women's clitoris suddenly became well-known and gradually entered people's vision. They've gone viral in the sex toy world and are getting a lot of admiration.
Many studies have shown that 75% of women cannot achieve orgasm through penetrative intercourse alone. Most women achieve orgasm by stimulating the clitoris instead, but their partners often ignore this.
Fortunately, as we explore our bodies more and more deeply, we understand what kind of sex toys are suitable for where, and there are also special sex toys on the market to help us explore.Compared with traditional vibrators, clit sucker toy pay more attention to the small clitoris. In addition to the sucking function, they can also be used as nipple sucking toy.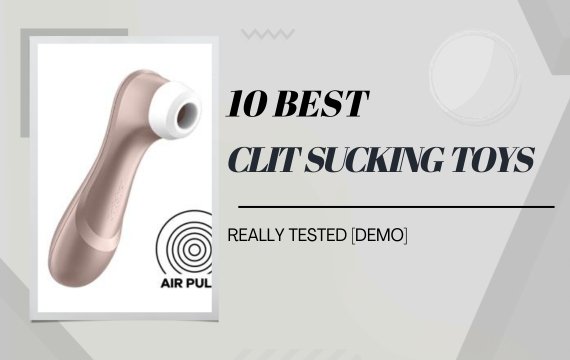 You may be happy with just a vibrator, but you can enhance your happiness with a new kind of toy. It's not just new, but it can give you the pleasure your partner may lack in their performance.
The new clit sucking toys are not just vibrators, they can open a new path to your pleasure world, and you may forget the need for a partner for your intimate times when you have this sex toy.
This tiny spot with dense nerve endings is enough to make women tremble with just a light touch. So, it also gets a nickname of the "pleasure nub."However, due to the long-term lack of understanding of the clitoris, women have lost a lot of pleasure. Thus, we've put together a clitoral stimulation guide to help women have a better sexual experience.In addition, this article will brings Techniques you Techniques about How to Stimulate Clitoris
Well, self-love is the key to happiness. Masturbation is one such act of self-love. Masturbation is the act of using hands or sex toys on your body to stimulate the areas and achieve orgasm.
When we think of pleasure, not necessary it should be all about sex, can have pleasure even during masturbation or during foreplay. Fingering is one such activity that you can perform during foreplay or masturbation to get that good feeling about your body and achieve an orgasm.
Little do people know that has a great impact on a woman's body. There are multiple benefits of fingering. In this article, we will share the various aspects of fingering: How to Finger Yourself with a correct way and who is suitable for fingering during a wank.
Frequently Asked Questions