Description
Rainbow Delight
Rainbow Octopus Dildo's vibrant appearance adds an alluring and beautiful dimension to your playtime. Fantasy tentacle dildos are known for their eye-catching color combinations, and this one is no exception. It features pronounced ridges and a uniquely indented tip. Its tapered shape, exquisite texturing, and soft flexibility are all designed to deliver thrilling G-Spot and prostate massage, promising an entirely different level of satisfaction.
Gradual Taper for Easy Penetration
From top to bottom, this tentacle dildo gradually increases in thickness, making it an excellent training tool for those exploring anal pleasure. It helps enthusiasts transition into becoming skilled players in the world of hardcore enjoyment. The depressions and protrusions on the dildo, reminiscent of octopus antennae, provide a distinct and incredibly exciting sensation during penetration. It's a versatile choice, suitable for stimulating the G-Spot, P-Spot, anal play, and vaginal pleasure.
Premium Liquid Silicone for Comfort
Crafted from high-quality liquid silicone, this dildo is not only soft but also safe for your body. You won't have to worry about it irritating your skin or causing allergic reactions. The rounded tip and overall softness of the toy ensure a surprisingly comfortable experience.
Thick & Flexible Shaft for Full Sensation
The silicone used in the tapered tip is exceptionally soft. This Rainbow Octopus Dildo has a weight of 1.1 pounds and a maximum diameter of 3.35 inches, with a maximum circumference of 8.70 inches. Its size and weight provide a satisfyingly full sensation, delivering an unparalleled sexual experience.
There is no denying that silicone has become the most popular material in the sex toy world because of its high safety and ease of cleaning. However, silicone toys have its limitations. They can only be compatible with water-based lubricants. But if you like the silky feel of silicone lubes, or experience different temperatures, focus your eyes on glass sex toys. If you have not known about best glass dildo, perhaps this article can help you expand your horizons.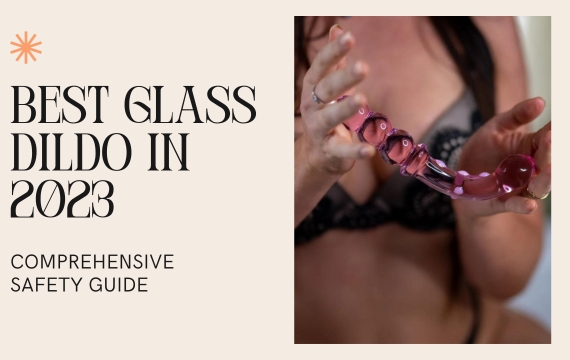 Dildos are one category of many sex toys, and they are also the oldest and longest-standing sex toy. There's abundant evidence that dildos were present and used during the Upper Paleolithic Era during the Stone Age, some 30-40,000 years ago. The essential function of dildos is penetration, but it can be used in other ways as well. Dildos generally shape like phallus with a round blunt tip, and some are covered with bump and lump.
The development of dildos has undergone different changes with the times and societies in appearance, materials, and functions. Dildo has been constantly optimizing itself so that we have more options to satisfy our lust. Let's meet the Dildo family together.
Apart from the groups that study and have sex toys for a living, most have little knowledge about sex toys. They seldom google for sex toys actively, and what they know about dildos may only be learned from erotic movies or friends.
When it comes to the dildo, the image of silicone penises might be what you immediately think of when you think of dildos, but actually there is a lot of variety out there. If you search for dildos in Google, the result will be shown hundreds of dildos with various materials, shapes, and colors.
Dildo is an integral part of adult playtime, offering pleasure and exploration. But these sex toys sometimes not only bring us pleasure, but also health risks. So it is important to maintain the cleanliness of these personal items in order to safeguard our health. In addition, cleaning sex toys will also extend the lifespan of sex toys.
However, just like different cocktails need to be served in different glasses, different sex toys need to be cleaned differently. Some just need a simple cleaning, while others require sophisticated cleaning. Thus, the purpose of this article aims to help you understand how to effectively clean your lovely dildos.