Description
Unleashing Unmatched Sensations:
Featuring a thoughtfully designed flared base, our  Raccoon Tail Plug offers enhanced safety by preventing the toy from traveling too far into the anal canal. The base also boasts a visually appealing raccoon tail, allowing you to exude a captivating swaying motion as you tantalize your lover. This model comes in three different sizes, catering to individuals with varying levels of anal stimulation expertise. If you're new to this sensual realm, we recommend starting with our small plug and gradually progressing to the medium and large sizes after gaining sufficient practice.
Essential Precautions and Pleasure Maximization:
To ensure optimal hygiene, always cleanse the toy before each use, eliminating any potential presence of harmful organisms. Additionally, don't forget to thoroughly wash your hands and perform an anal douche to guarantee a mess-free anal play experience. Prioritize the application of ample water-soluble lubrication, facilitating effortless insertion. As you slowly slide the toy into your anus, embrace the erotic heaviness that fills your deepest desires, transcending your previous encounters.
Embrace the Irresistible Temptation:
With life being an adventure filled with unexpected pleasures, why hesitate? Seize the opportunity to embark on an extraordinary journey of self-discovery and passion. Embrace the allure of our  Raccoon Tail Plug today, and allow the boundaries of your desires to be pushed. Let the enthralling and seductive game of exploration begin, as you create memories that will last a lifetime. Remember, you only live once, so why not make it extraordinary?
A tail butt plug is a type of anal sex toy that has a tail attached to it. 
Tail butt plugs come in various materials, such as silicone, metal, or glass, and can be designed to look like different animals or mythical creatures.
You can find the fox tail Butt Plug, raccoon tail Butt Plug , cat tail Butt Plug, bunny tail Butt Plug , woof tail Butt Plug , or other animal tails I didn't mention. 
Except as an anal stimulator, the tail butt plug is also a fantastic accessory for sex role-play. The tail you choose can show your inner desire.
DIY butt plug can be a fun and creative way to express your personal style, incorporate fantasy or role-play themes, and enhance your sexual experiences.
However, it's crucial to prioritize safety and well-being by following proper hygiene practices, avoiding materials that may cause harm, checking for structural integrity, considering comfort and functionality, obtaining consent from partners, and complying with legal regulations.
With careful consideration and creativity, you can create a unique and personalized tail butt plug that brings excitement and pleasure to your sexual adventures.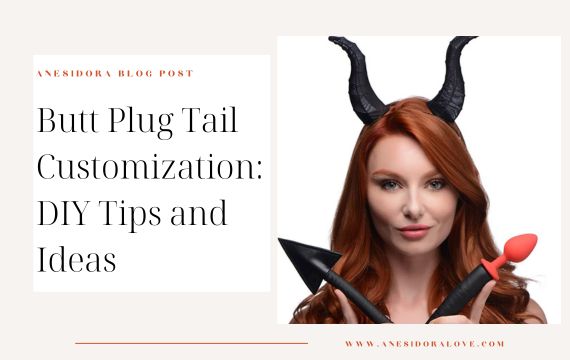 Are you the proud owner of a butt plug tail ? It's essential to know how to take care of an animal tail, whether it's a fox tail butt plug 、 wolf tail or something else.
In this guide, we'll show everything you need to know to keep your butt plug with a tail clean and in excellent condition.and cover the different types of tails available, what they are , and how to care for them.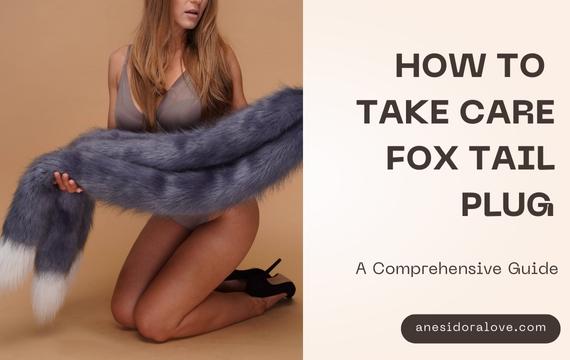 Tail butt plugs are a unique and intriguing fetish item that has gained popularity in recent years. It can be inserted into the rectum and feature a tail-like extension that protrudes from the body.
But what drives individuals to engage in this type of fetishism? In this article, we will delve into the psychology behind wearing tail and seek to understand the psychological factors that contribute to this butt plug fetish
.
My introduction to wearing a butt plug in public came through my ex-boyfriend(he/him), who would wear one during his workouts. Curiosity piqued my interest when he casually mentioned removing his butt plug after a gym session.
Intrigued, I inquired about his motivation, to which he simply replied, "It just feels good." This sparked my desire to explore the experience for myself, but with a different purpose.
Motivated by the idea of anal training, I decided to wear a plug in public as a means of preparing for a passionate encounter with a well-endowed partner. I wanted to ensure a comfortable experience during our intimate moments.
Women and men are biologically different in many ways. Women have ample bosom, stretchy vaginas, and spuare rumps, while men have sexy Adam's apples, male penis, and muscly waists. But no matter which gender, there is one thing in common-we all have an anus.
Although the anus is independent of the genital system, it can bring more intense orgasms than your penis.
When it comes to anal sex, we must introduce anal sex toys. Nowadays, there are a variety of anal sex toys designed to please the anus. And one of the most popular anal sex toys is the anal plug.
Frequently Asked Questions