Description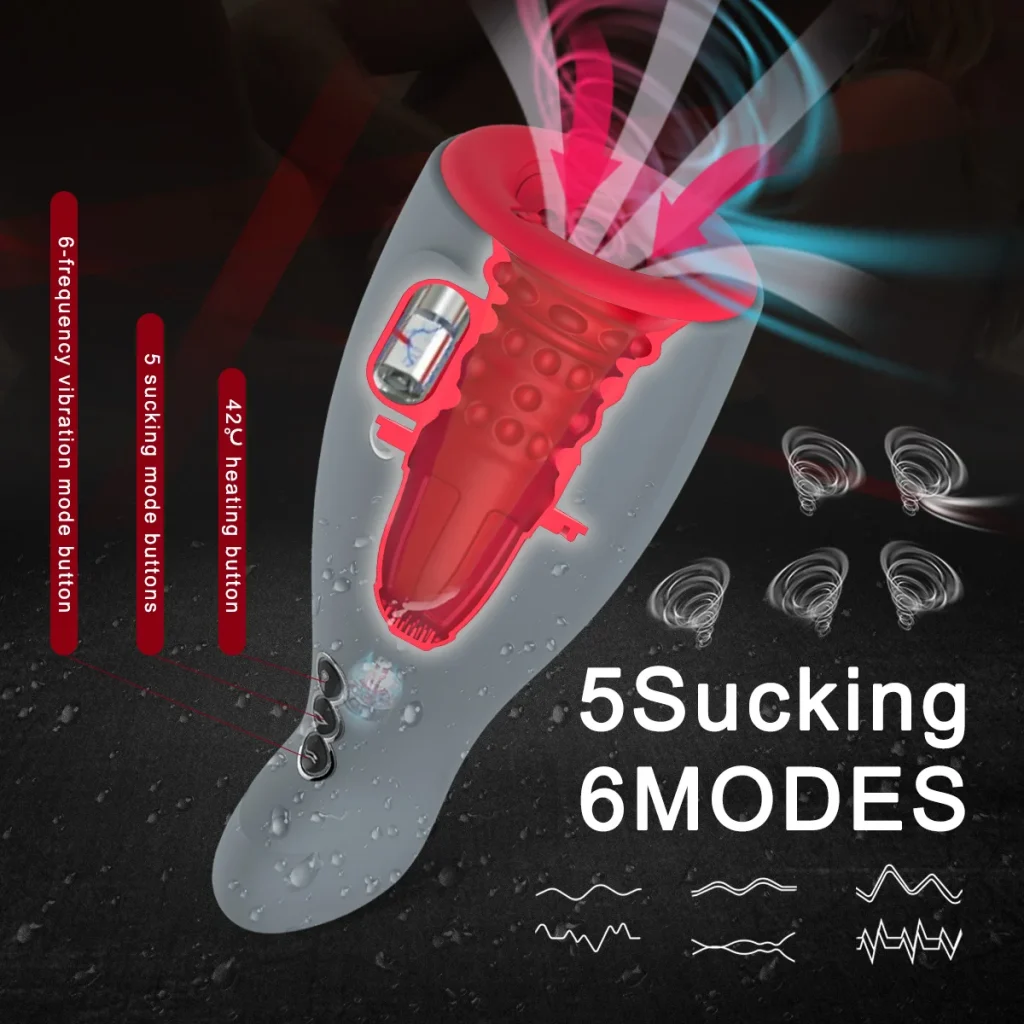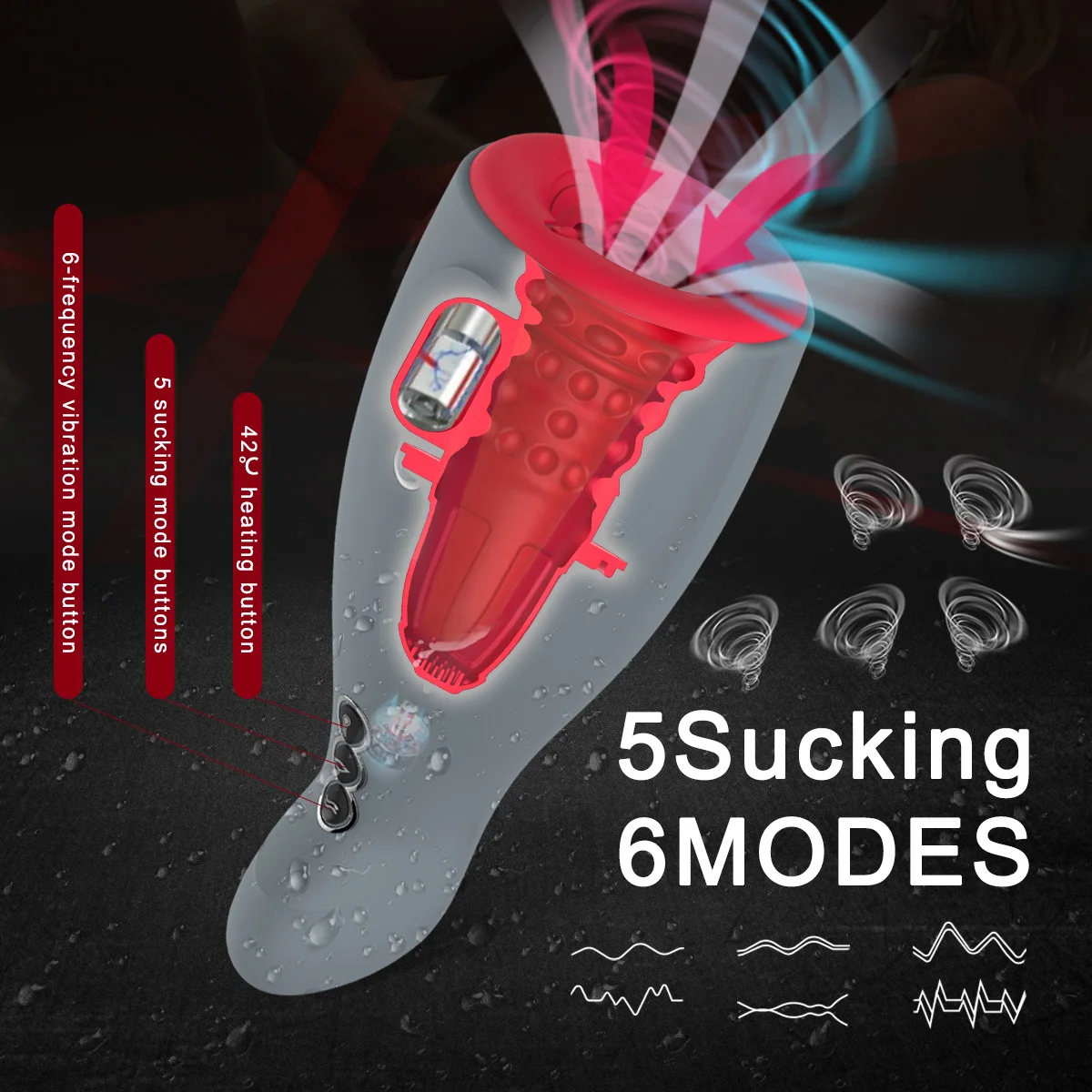 Sol-Automatic Oral Sex Heating Sucking Mouth Masturbation Cup
Are you tired of mundane masturbation routines? Do you want to take your pleasure to the next level? Look no further than the Automatic Sucking  Cup! This innovative device is designed to stimulate your senses and deliver powerful orgasms like never before. With its cutting-edge technology and superior design, this product is a game-changer in the world of male pleasure.
Unmatched Sensations with 6 Frequency Vibration
Experience mind-blowing sensations with the 6 frequency vibration function of the Automatic Oral Sex Heating Sucking Mouth Masturbation Cup Choose from a variety of intensities and patterns to find the perfect one that suits your mood. With each thrust, you'll feel a new level of pleasure that you never knew existed. Let this device take you on an unforgettable journey of ecstasy and release.
Customizable Suction with 5 Kinds of Sucking
Get the perfect suction every time with the 5 kinds of sucking function of the  Masturbation Cup With its adjustable suction settings, you can customize the experience to your liking and enjoy a more intense and satisfying climax. Whether you prefer a gentle or a more intense suction, this device has got you covered.
Constant Temperature 42C Heating and Waterproof Design
Feel the warmth of a real mouth with the constant temperature 42C heating function of the Masturbation Cup. This feature simulates the temperature of a human mouth and provides a more realistic and pleasurable experience. Additionally, its IPX7 waterproof design makes it easy to clean and safe to use in the shower or bath.
Myths around masturbation have been around forever! Masturbation is a healthy practice that benefits your health, but some people might say otherwise… Here are Seven Debunked Myths about self-lovin'!
Dr. Rena Malik is a urologic surgeon who specializes in urologic oncology, including cancers of the prostate, bladder, kidney, and testis.
Frequently Asked Questions
Since rose toys went viral on the internet, the rose has become a favorite in the sex toy industry, receiving many compliments from customers worldwide. However, Male rose sex toys seem to have not picked up this rose shockwave, but this doesn't mean men don't like roses.