Massager Wand
Anesidora wand massage toy, through the vibration function to stimulate sensitive areas, to bring you or your partner to orgasm.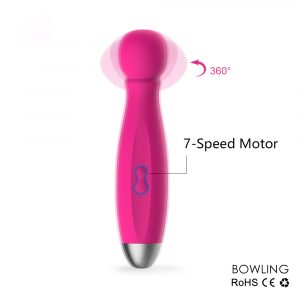 $

139.99
Clitoral Massager for women is equipped with a powerful vibration motor with 7 vibration modes for you to enjoy extraordinary pleasure. The clitoral vibrator has a variety of interchangeable head sets, and a variety of ways to play so that you can stimulate the G-spot and clitoris to reach orgasm quickly and bring you unlimited...
What is a wand vibrator?
A wand vibrator is a vibrating massager. It consists of a circular vibrating ball attached to a handle that brings stimulation and orgasm through the vibration function.
How do I use the Magic Wand Vibrator?
The most important thing about using the Magic Palm Vibrator is that you make yourself feel comfortable. So, before using it on your body, it is recommended to find comfort in other parts of your body first. Then slowly explore other parts of your body, such as your arms, nipples and legs.
When you get used to the feel of the wand vibrator, add some water-based lubricant to the wand, which can make the experience feel better - especially for new wand owners.
Start exploring at the lowest power and find the vibration frequency that gives you the comfort
Once you have a pleasurable environment, slowly adjust your breathing, relax, and continue to explore stimulating sensitive areas until you reach orgasm.
How to clean the vibrator?
Clean with warm water and soap before and after use.
Make sure the wand is completely dry before putting it away.
Keep it in a dry place after cleaning to prevent dust or dirt from entering.
Avoid placing it in direct sunlight or hot environments.